Jeep Renegade and Compass now also extra economical without a plug
Jeep e-Hybrid
You can get a tough Jeep on power for a while. The 4xe models of Jeep are equipped with a battery pack, which allows you to drive about 40 kilometers fully electrically before the petrol engine takes over. Those who do not feel like plugging in, but still want to reduce their CO2 emissions – up to 15% in this case – can now turn to Jeep for a Renegade & Compass e-Hybrid.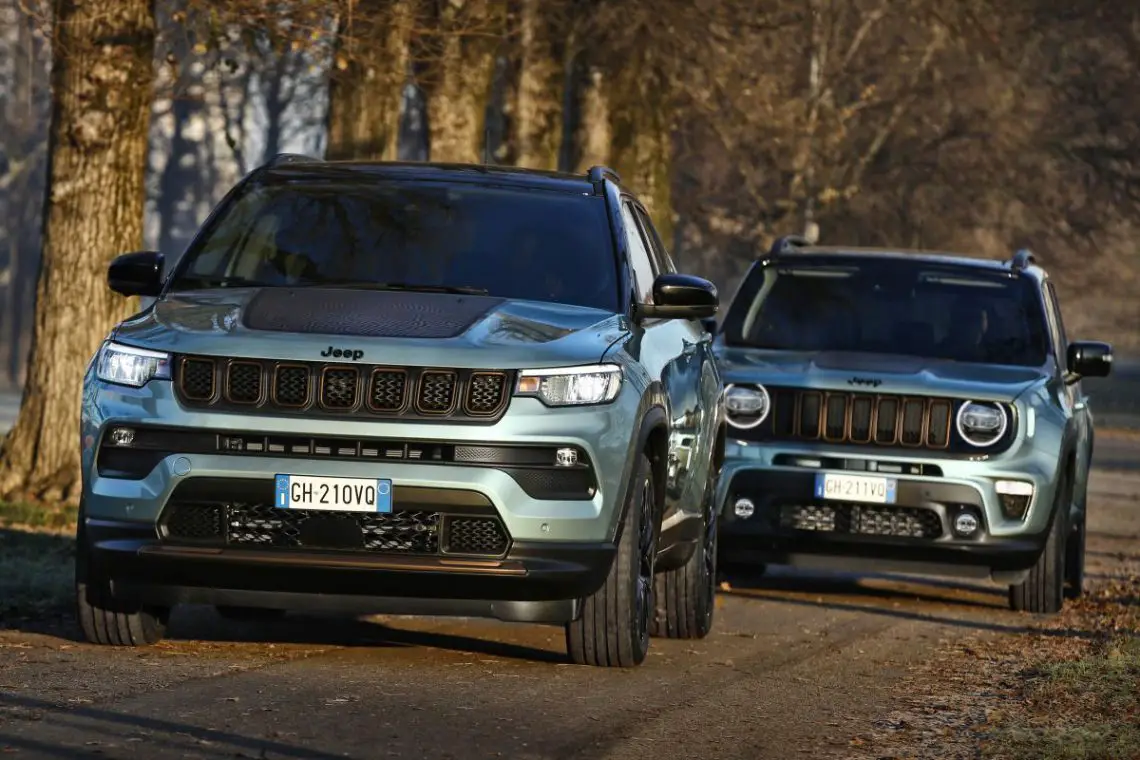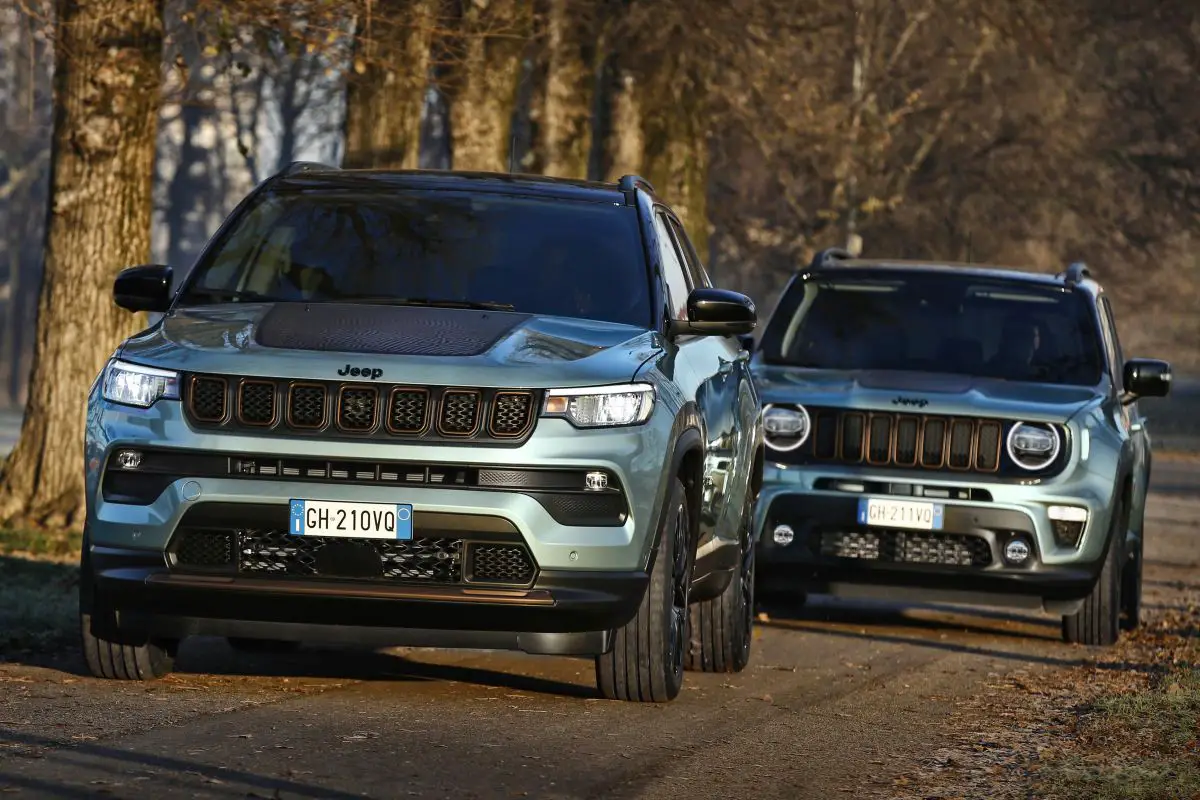 Compass and Renegade e-Hybrid
In these hybrid variants, a 130 hp and 240 Nm strong 1.5-litre four-cylinder engine drives the front wheels via a seven-speed dual clutch automatic transmission. An electric motor (starter/generator) of 20 hp and 55 Nm provides some extra spice. Thanks to the electric motor, you can also drive short distances electrically, for example when accelerating, at low speeds, during cruising and when parking manoeuvres. As a result, both models use 15 percent less fuel than the traditional petrol models, which will soon be discontinued.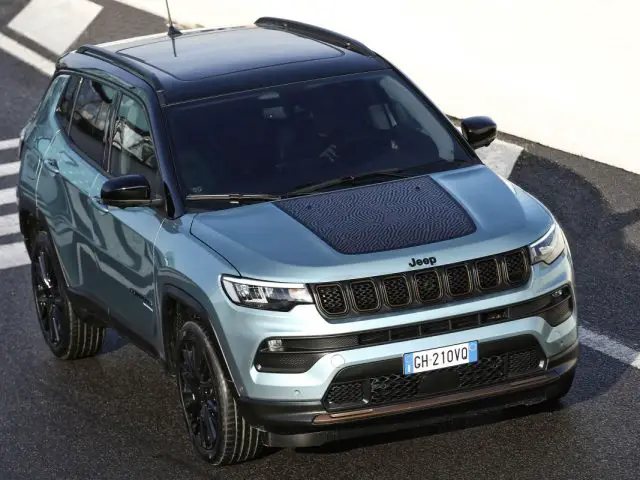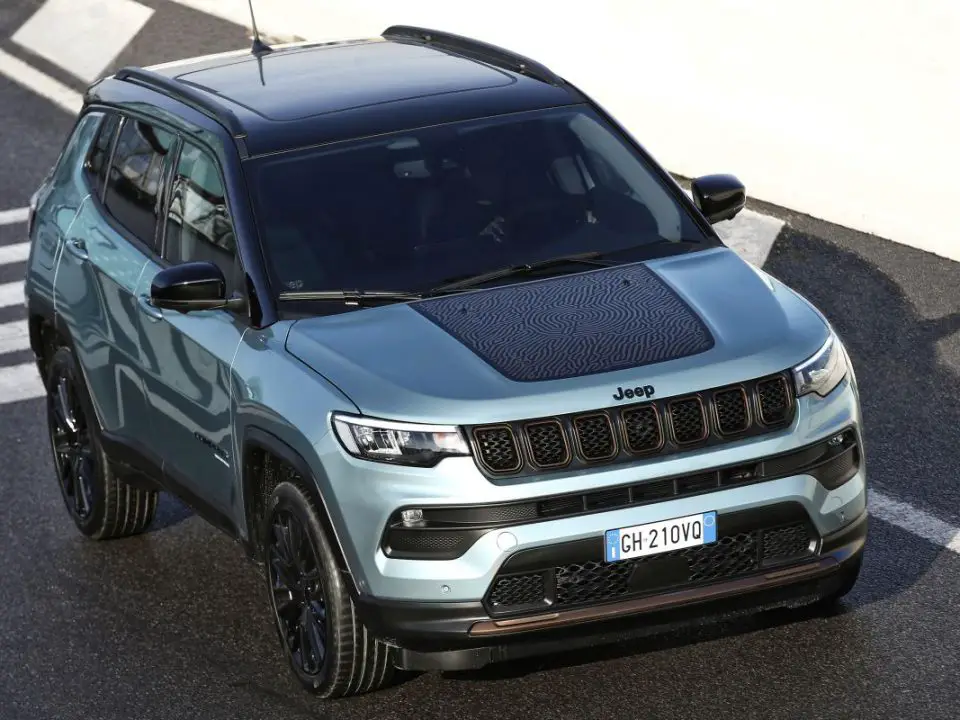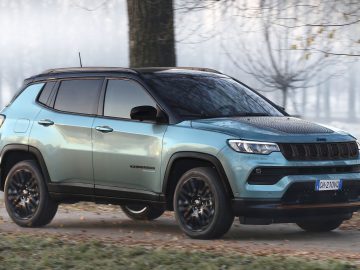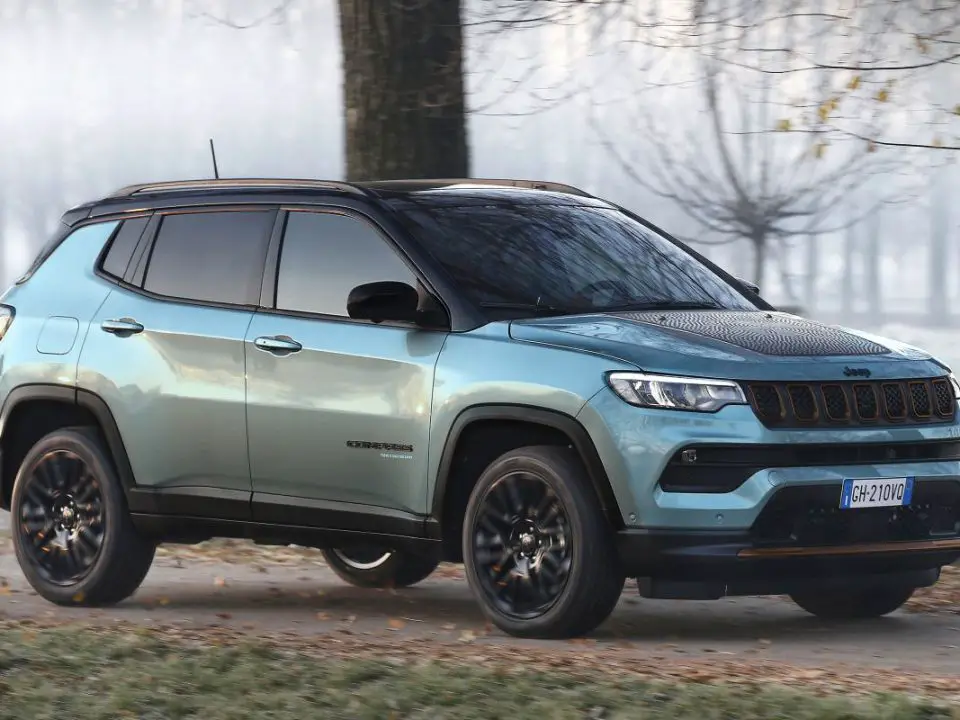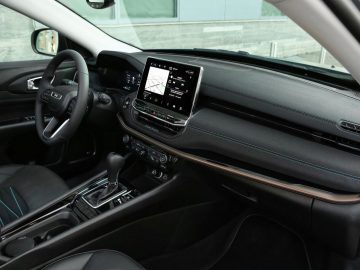 Performance
The models share the same powertrain and the performance is therefore about the same. The Compass takes 10 seconds to reach 100 km/h and the Renegade 9.7 seconds. However, the Compass has a higher top speed: 193 km/h. The Renegade kicks it up to 191 km/h.
Jeep Upland
The pictures show the new Upland versions of the Renegade and Compass. These special versions are extra durable. For example, recycled materials have been used for the headliner, the floor mats and the dashboard and door panels. The chairs of the Seaqual brand are equipped with recycled plastic that comes from the ocean.
On the outside, these extra ecologically responsible versions can be recognized by the blue Matter Azur paintwork and the 17-inch (on Renegade) and 18-inch (on Compass) alloy wheels. Furthermore, the grille rings in the front and the skid plate in the rear have bronze finishes. The Upland version also has a black roof and a black sticker on the hood as standard.