Japanese tuner pastes 1980s Land Cruiser face on new Toyotas
Tokyo Auto Salon
The Tokyo Auto Salon is currently in full swing. The fair has existed since 1983 and is one of the largest auto fairs in Japan. The fair is not aimed at consumer car enthusiasts, but at racing fans and tuning enthusiasts. You come across the craziest creations.
Toyota Hilux
For example, an avid Toyota fan at the fair is offering a beautiful retro kit for the Toyota Hilux. The body kit transforms a brand-new Hilux into an eighties Land Cruiser that could star in an episode of Narcos or The A-Team. The completely redesigned front end gives the pickup a nice "square face," as you know it from the Land Cruiser J60 generation. The tuner offers several variants: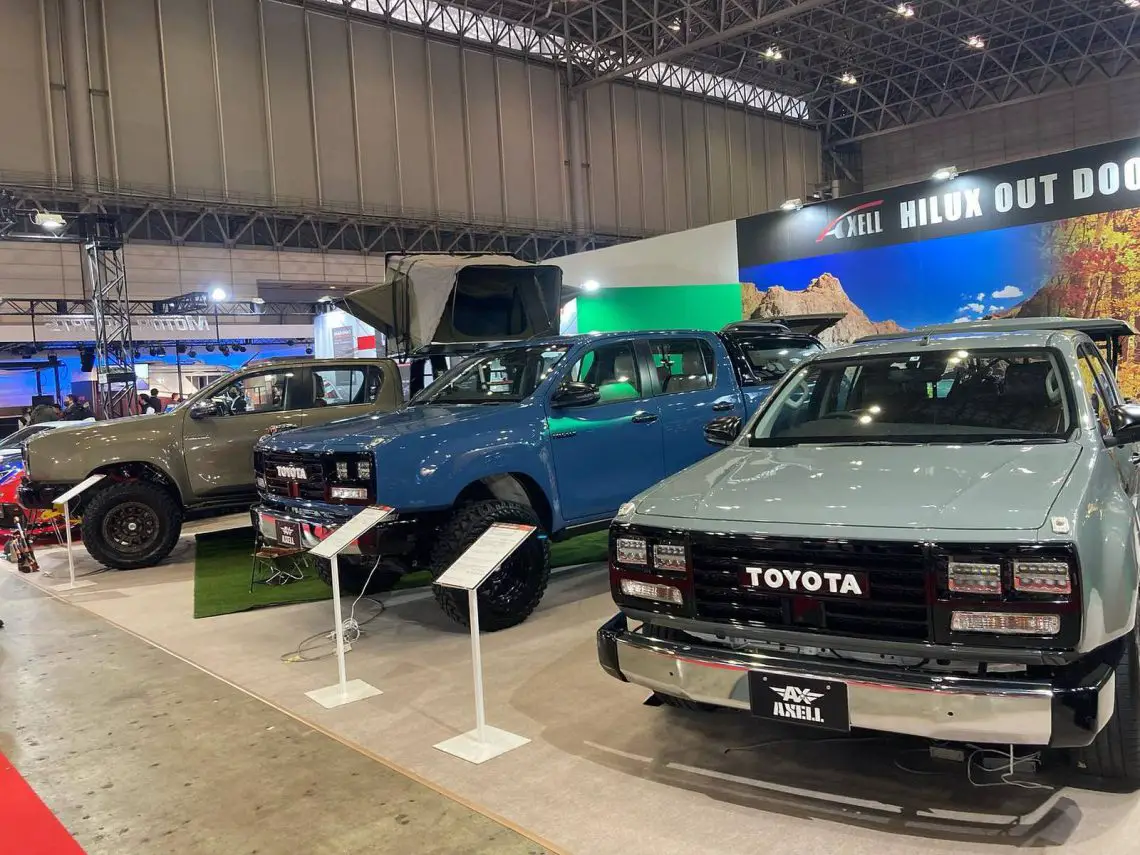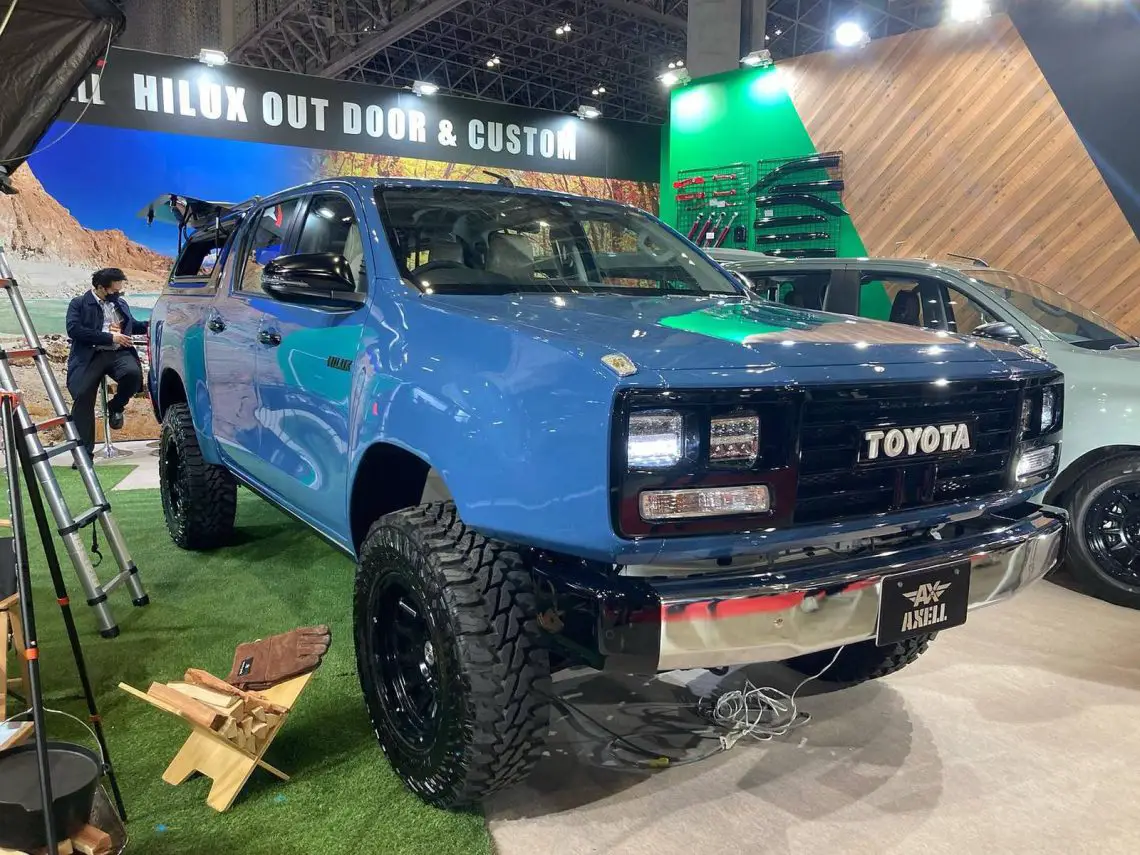 Modern
The kit also has a modern touch. Next to the rectangular grille with vertical slots, there are – obviously square – modern LED headlights and turn signals. The original gray plastic bumpers give way to old-fashioned chrome ones. The high-gloss black finish of the grille, like the lighting, is quite modern and fashionable. Fortunately, instead of a lick of black paint, you can opt for hefty chrome work here. The right choice, if you are still going for that typical 80s look.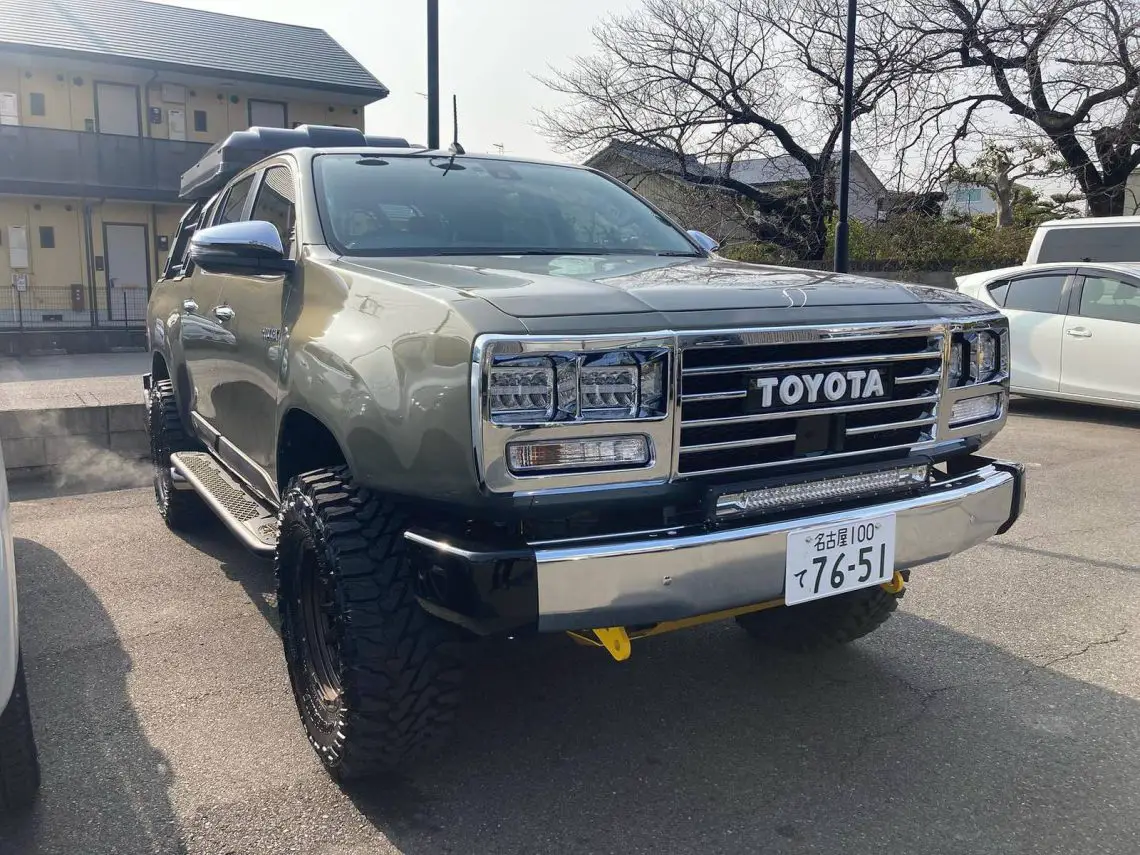 Also read: How long can you spend in traffic jams with an electric car?
Photos: Axell Auto