Is this a Ford Mustang Mach-e hearse? That's what it looks like!
Ford Mustang Mach-e hearse of Coleman Milne
You are watching a creation by Coleman Milne. The company specializes in building hearses of all shapes and sizes. The latest addition to the lineup is this Ford Mustang Mach-e hearse. The car has been completely rebuilt. The modified Mustang Mach-E family listens to the name Etive, after a river in the West Scottish Highlands. Coleman Milne offers the model with the handlebars on the left or right side.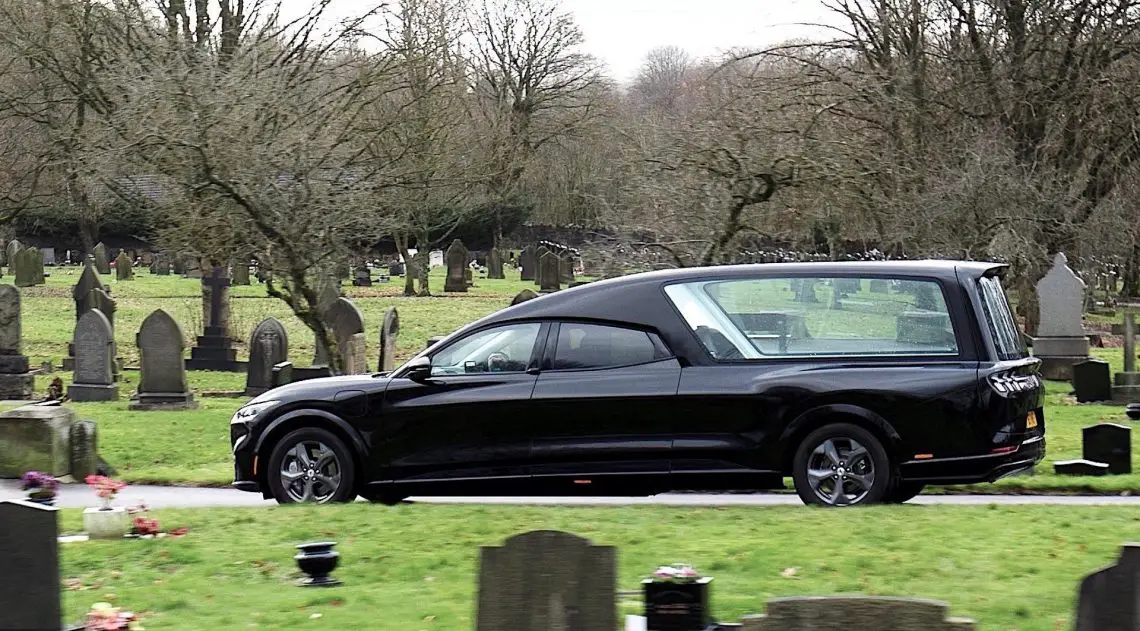 Slightly less range
The electric powertrain will not be tinkered with. Coleman Milne uses the Mustang Mach-e with 75 kWh battery, good for 439 kilometers with the regular SUV. After converting the car and adding extra weight, the car should still be able to drive about 322 kilometers on a full charge of electricity.
Naturally available in black
The height of the vehicle depends on the variant chosen. Upon request, the company installs a power tailgate and a pull-out drawer for the box. The model comes in black. Oh yes, by the way, Coleman Milne also supplies a limousine version (see below) of the Mustang Mach-e. So they have a hearse and a wedding car. Only makes a difference of one letter, by the way.