Iconic Tamiya RC car becomes a reality!
Tamiya Wild One MAX Launch Edition
The Little Car Company kicks off with the so-called Tamiya Wild One MAX Launch Edition. That variant features Cobra bucket seats, four-point harnesses, a 5-inch digital display, Brembo brakes all around, Bilstein dampers and Eibach springs. Rolls this "baby carriage" on 14-inch Maxxis off-road tires. The interior can accommodate two people.
Also available with license plates!
The car is 3.6 meters long and 1.9 meters wide. Of course, the Wild One MAX Launch Edition is intended for off-road fans, but a "road legal pack" is also available in the United Kingdom and in the European Union. This allows the car to hit the road under L7e regulations. How cool! Optionally, the company provides a windshield with wipers. Pretty nice when it rains.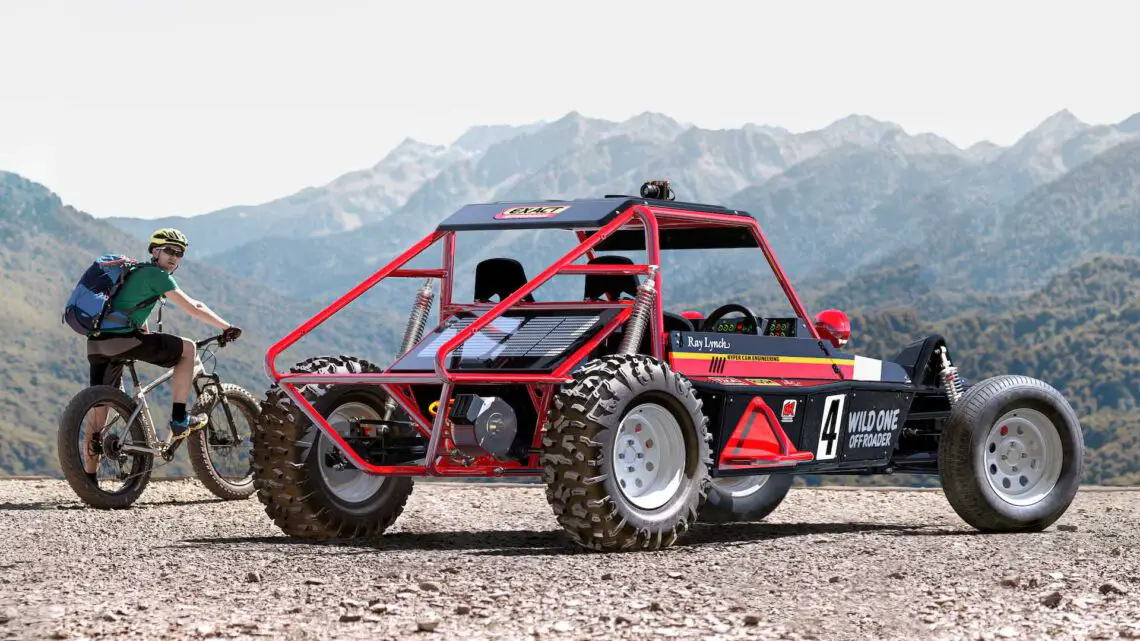 Electric drive
An electric motor powered by a 14.4 kWh battery pack, consisting of eight removable modules, provides propulsion. The approximately 500-kilogram vehicle has a top speed of about 96.5 mph.
Early 2024
Production will begin in early 2024. The Little Car Company starts delivering the first customer cars shortly thereafter. Other versions offering different performance are expected to be available at a later stage. Interested in a copy? Check: wildonemax.com. A price will be announced alter. For as little as 100 pounds, you can reserve a copy.