Hydrogen-powered pickup truck: Toyota Hilux Hydrogen
Hydrogen Hilux
On June 5 of this year, Toyota began building a number of prototypes in a special room within the Toyota Manufacturing UK (TMUK) car plant in Derby, England. Three weeks later, the first vehicle was ready. A total of 10 of these prototypes will be built by the end of this year. These will be extensively tested to ensure that they meet the stringent safety, dynamic performance, functionality and durability requirements of a production model.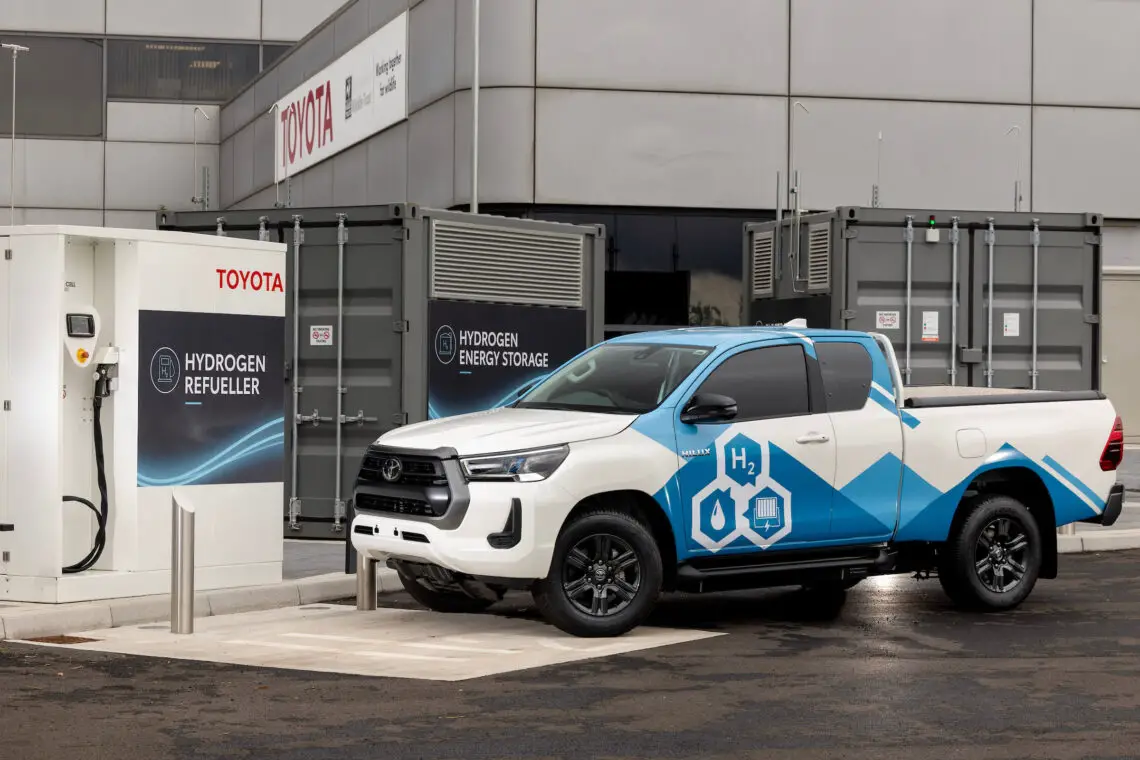 Toyota Mirai
The prototypes use technology from the Toyota Mirai hydrogen-fuel-cell electric sedan, which has been in commercial production for nearly 10 years. While driving, the fuel cell emits only pure water, with no other harmful emissions.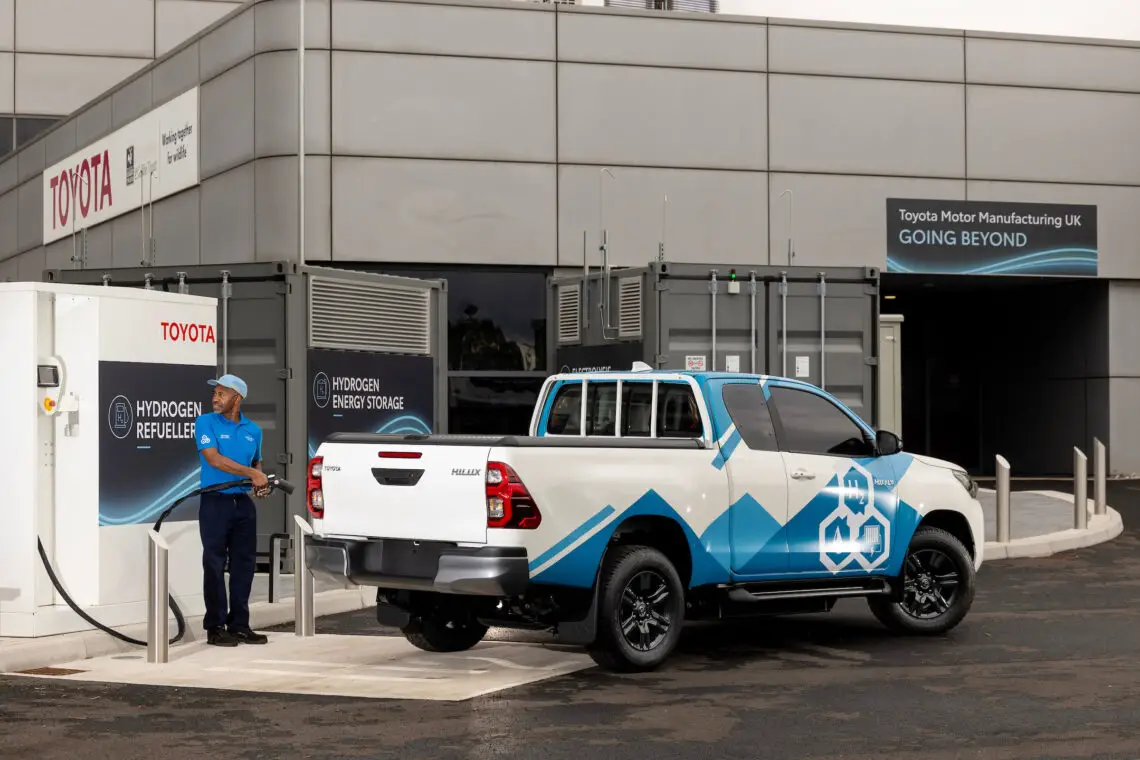 No space lost
The prototype is equipped with three high-pressure fuel tanks, resulting in an expected range of more than 600 km. The hybrid battery, which stores the electricity produced by the on-board fuel cell, is located in the cargo area, eliminating the loss of cabin space.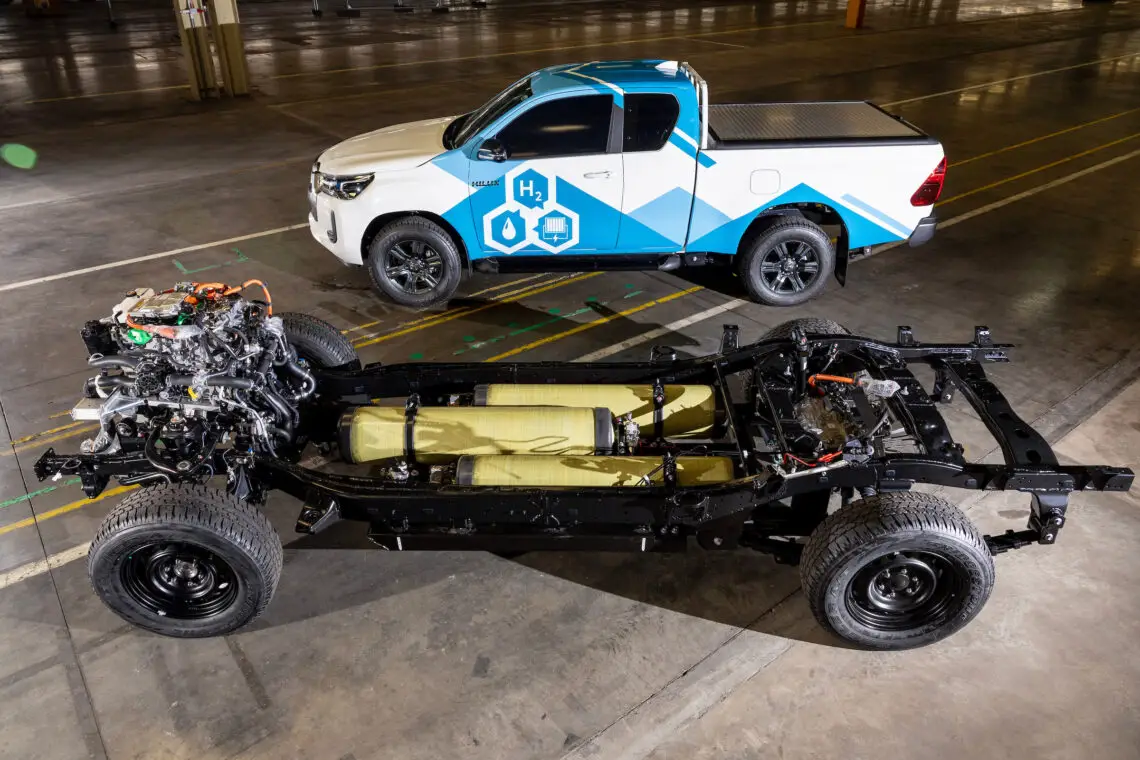 Collaboration
Unveiled at the Toyota plant in Derby, the pickup truck is the result of a collaboration between several consortium partners, with support from the British government. In the coming months, the brand will conduct a full evaluation of the vehicle. Then they will decide if it will go into production. If given the green light, it will hit the market in the second half of this decade.