Horner pays a lot of money for a look at Mercedes
Auction
The Autosport Awards Charity Auction auctioned several F1-related items. From signed merchandise to a lunch with Ross Brawn. In short, everything could be bid on. Also on a tour of the factory of the Mercedes-AMG Petronas F1 team, with a well-known candidate…
sticky mustache
The winning bid for the tour at Mercedes was £4,000, bid by one 'Chrisrian Horner'. It is unclear whether this misspelling was a deliberate attempt to remain unrecognizable or simply a typo.
Text continues below image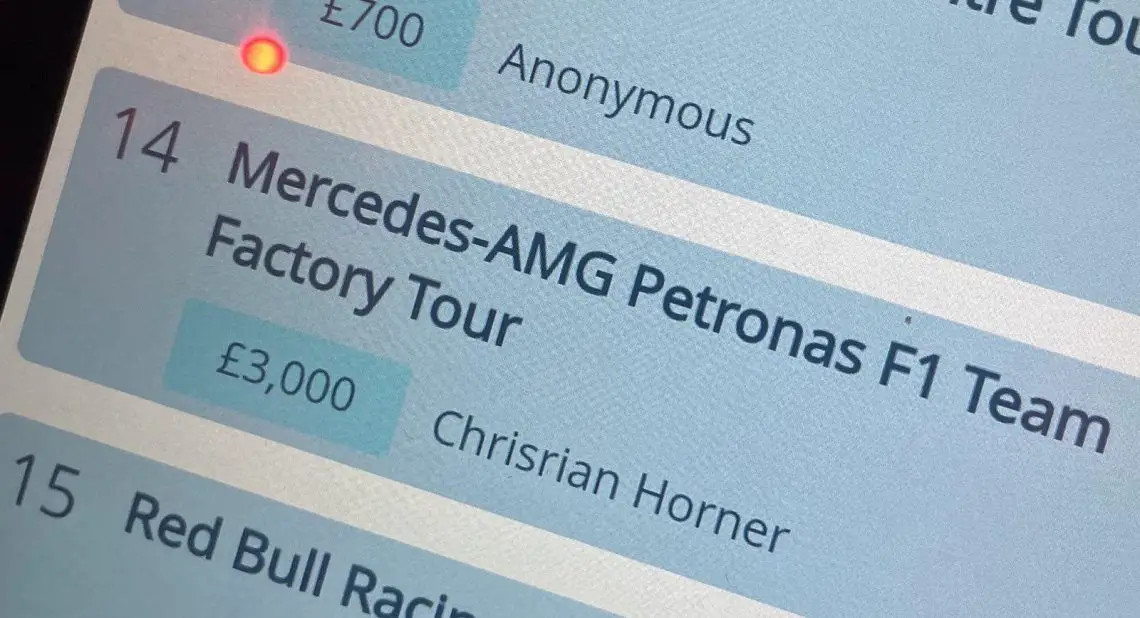 Budget Cap
Speaking to RacingNews365.com, Christian Horner joked that he is taking about 20 people on the tour of the Mercedes F1 factory. If not, he already has four names in mind that will definitely go: "Adrian Newey (Chief Technical Officer), myself, Pierre Waché (Technical Director), and probably Paul Field, our Director of Production," said Horner. "It's interesting to see how they spend their budget cap," jokes Horner, who will no doubt get past the parking lot.