Green light: ZEEKR is coming to Europe, but with which models?
ZEEKR
The story of ZEEKR began in China. The brand began delivery of its first product, the ZEEKR 001, in October 2021 and began delivery of the ZEEKR 009 MPV in January 2023. By the end of March 2023, ZEEKR had already delivered more than 93,000 cars. But which models are coming to Europe? To that question, we know the answer.
ZEEKR 001 and ZEEKR X
Among the first models available in Europe is the brand's flagship ZEEKR 001. This is a luxury shooting brake with a range of about 600 km (depending on WLTP homologation). The ZEEKR X "urban SUV" is also coming our way. They will be available first in Sweden and the Netherlands by the end of 2023, with other countries soon to follow.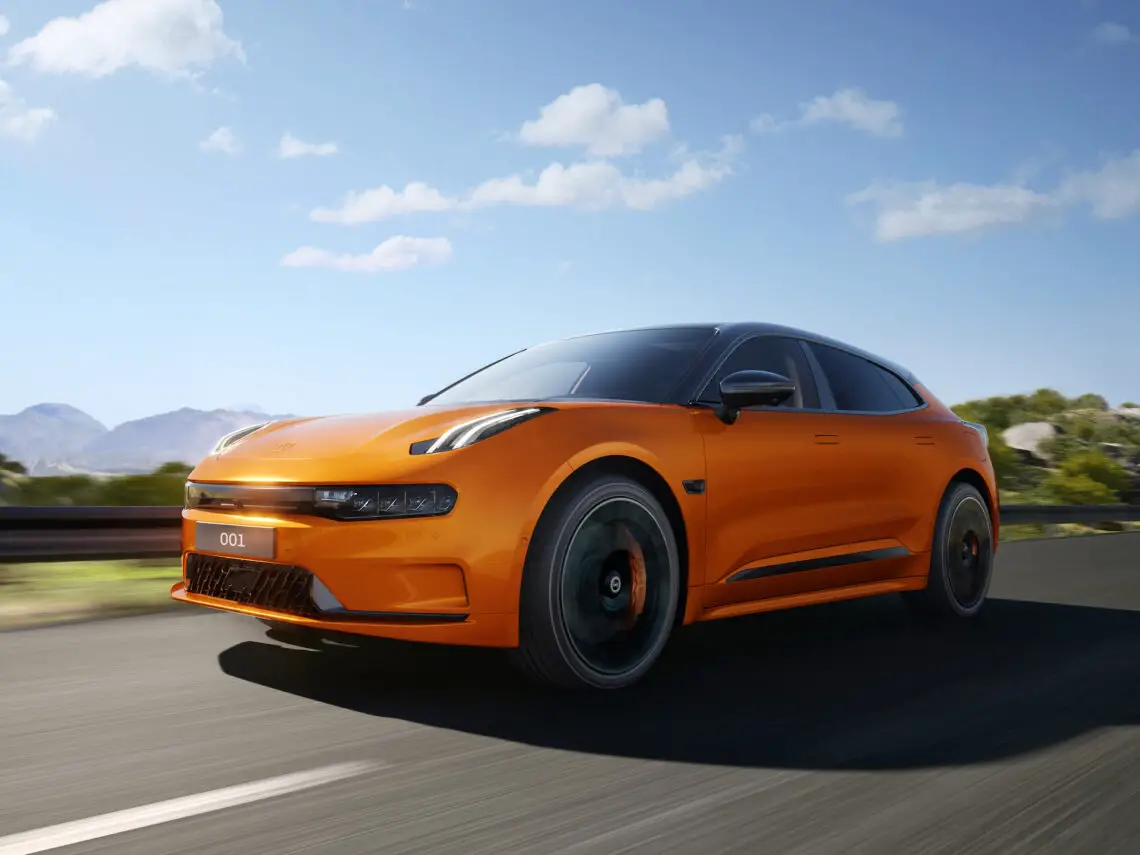 EV-specific SEA architecture.
The ZEEKR 001 and ZEEKR X are both designed based on the EV-specific SEA architecture. This is short for Sustainable Experience Architecture (SEA). The brand uses its own battery technology, battery management systems, electric motor technology and supply chain for electric cars. Much of the technology comes from Volvo and Polestar. Not surprisingly, too, the brand has design and R&D centers in Gothenburg, Sweden. The Chinese brand's European team of more than 1,500 engineers and designers is already operational and has produced several successful models for the Geely Group.
Growth potential
Andy AN, CEO of ZEEKR, says, "Only two years ago, we unveiled our state-of-the-art electric car, the ZEEKR 001. With more than 93,000 already sold, customer response to our brand has been incredible. Since then, we have expanded our lineup with the ZEEKR 009 and now the ZEEKR X, both important to our growth potential. After the latest Series A financing, which raised $750 million, ZEEKR was valued at $13 billion. Building on that success, we look forward to launching our brand in Europe as an important step in our global strategy."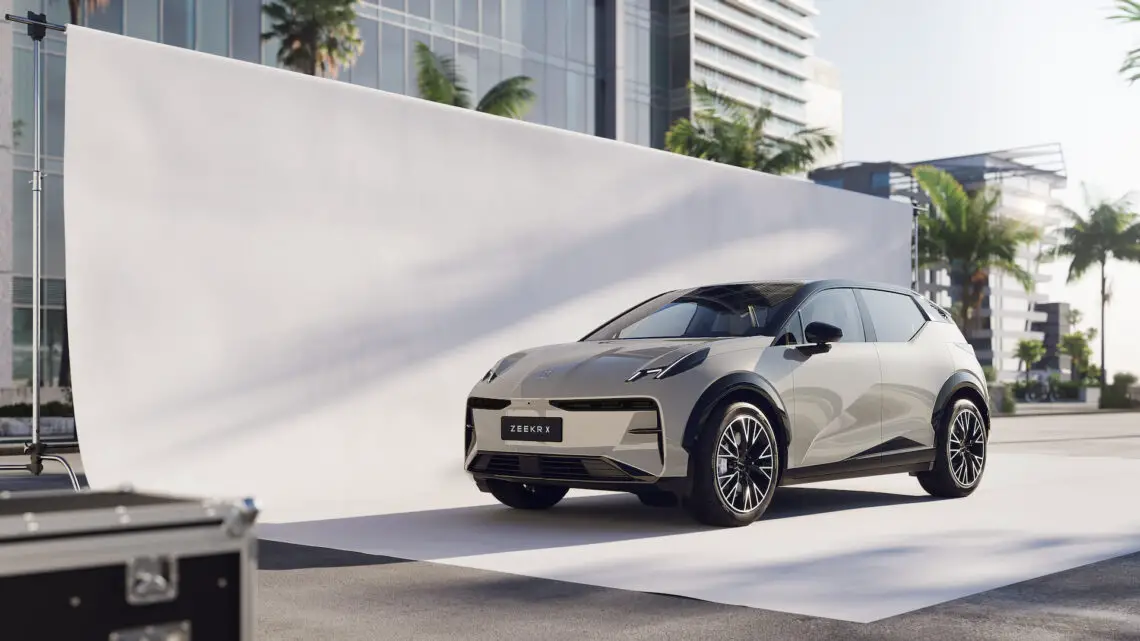 Headquarters in Amsterdam
ZEEKR's European headquarters will be located in Amsterdam. The management team will consist of professionals who have held senior positions at other premium and luxury vehicle manufacturers.
Spiros Fotinos, CEO of ZEEKR Europe, said, "European consumers are increasingly willing to switch to an EV. They are now more open than ever to new technology brands, especially those that focus purely on electric vehicles. With the resources, knowledge and experience at our disposal, ZEEKR is well positioned to offer industry-leading EVs, innovative service and an outstanding user experience that will make the transition to electric driving easier than ever, thus contributing to a more sustainable future."
Zhejiang Geely Holding Group
Zhejiang Geely Holding Group (Geely Holding) is a global automotive group and owner of several well-known international automobile brands. The group's activities cover the entire automotive value chain, from research, development and design to production, sales and service. Geely Holding was founded in 1986 in the city of Taizhou in China's Zhejiang province by Eric Li, the company's president.
Geely Holding launched its automotive business in 1997 and is now based in Hangzhou, China. Today, Geely Holding has several brands, including Geely Auto, Lynk & Co, ZEEKR, Geometry, Volvo Cars, Polestar, Lotus, London Electric Vehicle Company, Farizon Auto and Cao Cao Mobility.
In 2022, Geely Holding sold more than 2.3 million cars, with Volvo Cars' global sales reaching 615,121 units and Geely Auto Group's listed entity in Hong Kong reporting 1,432,988 units sold. Geely Holding employs more than 120,000 people worldwide and has been listed on the Fortune Global 500 for the past decade.
Timeline ZEEKR
23-03-2021 ZEEKR Intelligent Technology officially established.
15-04-2021 Unveiling of the first ZEEKR, the 001 Shooting Brake.
27-08-2021 Strategic investment agreement signed with five key partners, including battery supplier CATL.
29-08-2021 ZEEKR Power charging network launched in China.
05-09-2021 The first ZEEKR Center opens in Hangzhou, China.
19-10-2021 Production milestone of the ZEEKR 001 reached: first customer car rolls off the production line at the Intelligent Factory in Ningbo.
30-11-2021 ZEEKR Intelligent Technology announces strategic partnership with RoboSense, a leading developer of LiDAR systems.
29-12-2021 ZEEKR becomes the exclusive car supplier for Waymo One's self-driving fleet in the US.
31-12-2021 Global flagship store in Shanghai completed.
05-01-2022 Strategic partnership with Mobileye expanded, with plans to jointly deliver the world's first autonomous cars with Level 4 capabilities by 2024.
17-05-2022 Ten thousandth ZEEKR home charger installed.
28-05-2022 20,000 copies of the ZEEKR 001 delivered.
01-08-2022 More than 30,000 copies of the ZEEKR 001 delivered.
02-08-2022 ZEEKR's public charging network in China now consists of 396 stations in 64 cities.
30-09-2022 The bicentennial ZEEKR Center opens in Xiamen.
01-11-2022 Official launch of ZEEKR's second model, the 009, a luxury MPV.
19-11-2022 More than 60,000 copies of the ZEEKR 001 delivered.
01-04-2023 Over 93,000 ZEEKRs delivered since the brand's launch.
12-04-2023 Official launch of the ZEEKR X, the third model.
15-04-2023 ZEEKR is celebrating its second anniversary.
18-04-2023 ZEEKR confirms official arrival of the brand to Europe in late 2023.
ZEEKR's website concerns
www.zeekr.eu/nl-nl/