For sale: brand new Porsche Carrera GT
Classic color scheme
This Carrera GT is in Silver metallic and has a Terracoatt leather interior. It is a classic combination for the GT, but a very nice one nonetheless. This example is from 2004 and is number 154 of a total of 1,270 GTs produced.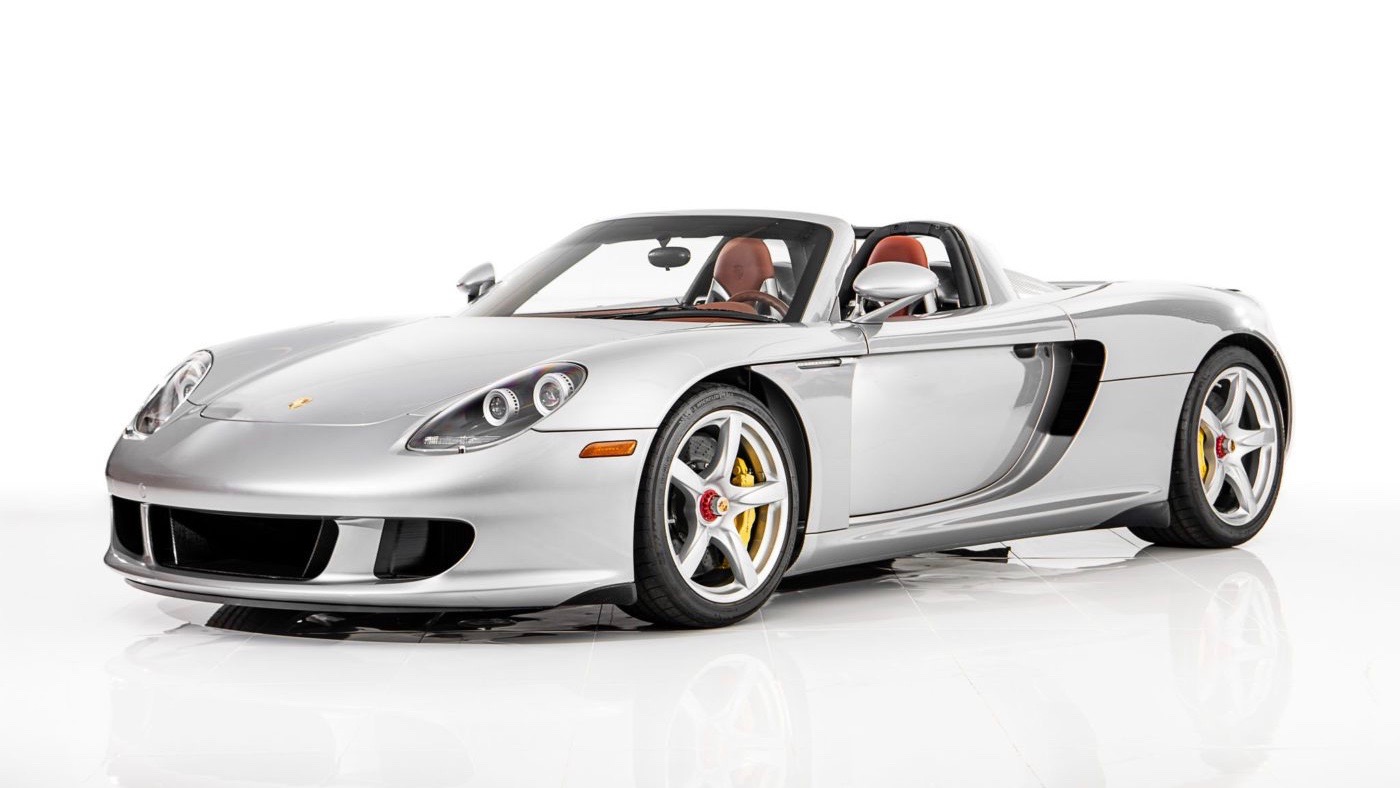 Brutal machine
In the Carrera GT is the legendary 5.7-liter V10 mid-engine, with 612 hp at the rear wheels. Unlike the Ferrari Enzo, its biggest competitor, you have to shift by hand. Delicious! Because Porsche has used a lot of carbon in the GT, the car weighs only 1,380 kilograms. The top speed is therefore over 330 km/h and a sprint from 0 to 100 takes 3.9 seconds.
The price
Just to mention it as a comparison, the new price of the Porsche Carrera GT in 2004 was almost 650,000 euros. The asking price for this particular example is – don't be alarmed – $3.5 million . Yikes! This is high, even by Carrera GT standards. At the beginning of this year, for example, a Carrera GT with the same color scheme and 'only' 250 miles on the clock, sold for 2 million dollars . Is a difference of 225 miles worth a million and a half? Probably not. Anyway, for that 3.5 million you have a brand new Carrera GT, in which probably only the factory employee has been sitting.