First driving impression: Nissan Ariya and Qashqai e-Power
Nissan Ariya
Nissan has very ambitious plans. In the coming years, 23 new electrified models are to be launched on the market, 15 of which will be fully electric. We can expect four before 2024. In Madrid we probably got a sneak preview of two new (partly) electric models: the Ariya and Qashqai e-Power.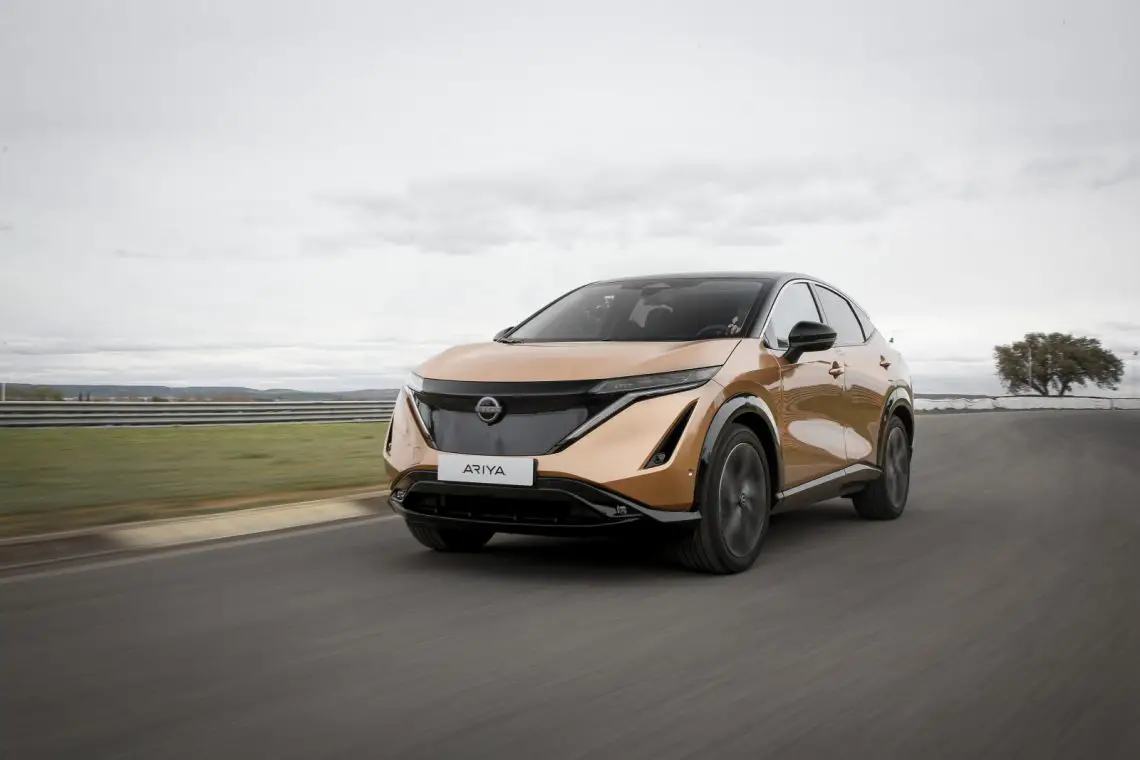 Electric SUV
The Ariya is the car we have been looking forward to the most. Nissan is the founder of the crossover segment (Qashqai, introduction 2007) and thanks to years of experience with EVs (Leaf, introduction 2010) is an expert in the field of electric driving. The expectations of the Ariya – a fully electric SUV – are therefore sky-high.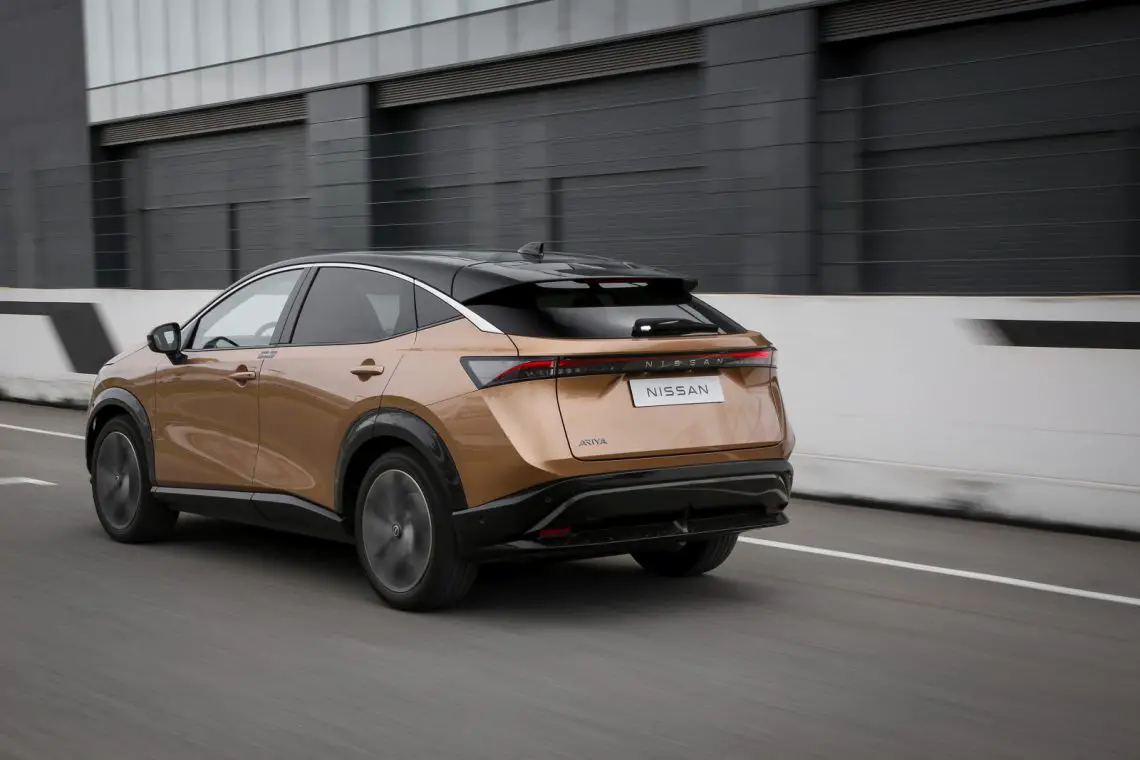 What you need to know about the Nissan Ariya
Nissan announced the Ariya a while ago, but now that it's finally coming to the Netherlands, we'll refresh your memory. Because what about this Japanese SUV again? The Ariya is a kind of cross between a Nissan Qashqai and a Nissan Leaf. Just think: it is an SUV and it is fully electric. It is a lot bigger than a Qashqai. The Ariya is 4.59 meters long, 1.85 meters wide and 1.66 meters high. The wheelbase is 2.78 meters. So quite a good boy.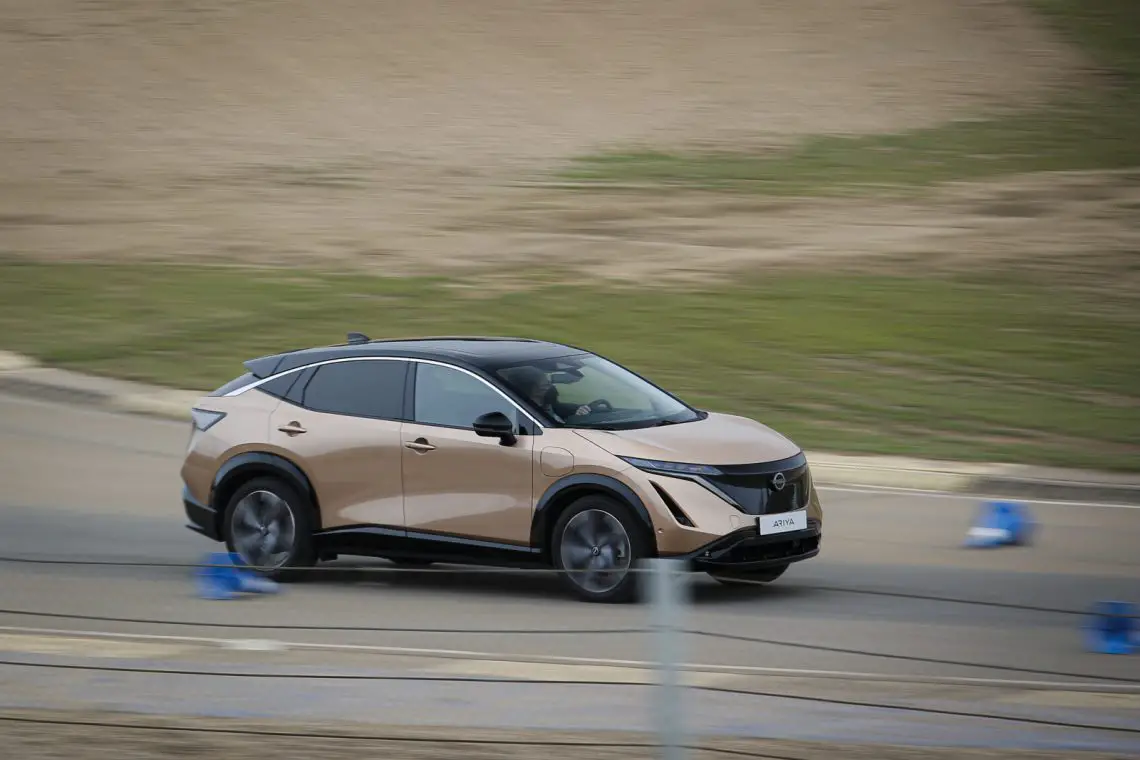 How far does he get?
There are four different versions, with a choice of two- or four-wheel drive and two different battery packs. The basic version has a battery pack with a capacity of 63 kWh and is about 400 kilometers away. The other three variants all have an 87 kWh battery. Depending on the version, you can drive up to 500 kilometers with this battery.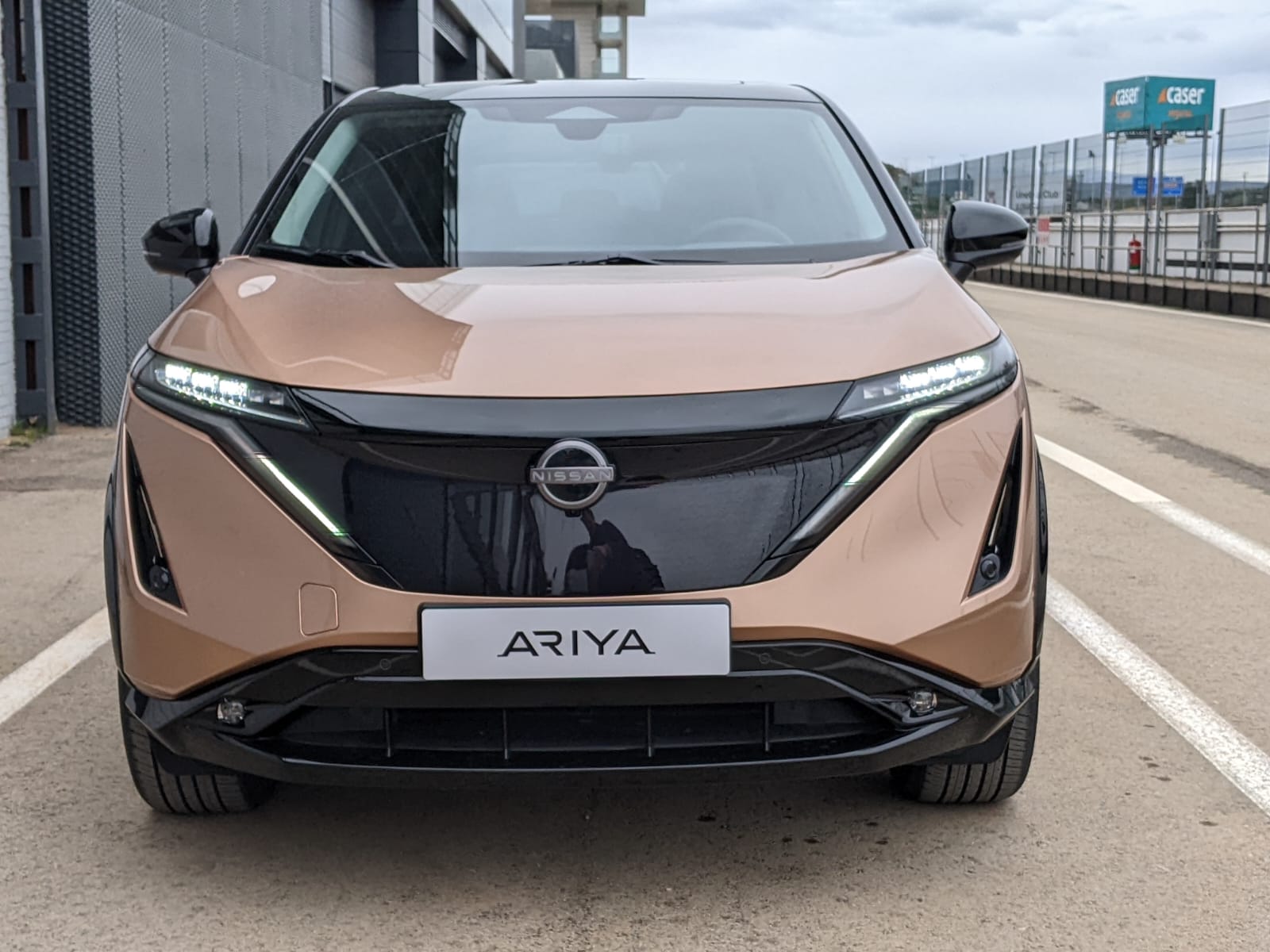 Is he a little smooth?
Yes, that's him. At the circuit of Jarama near Madrid we test the entry-level: the Advance. It is equipped with a 63 kWh battery and a 217 hp electric motor that drives the front wheels. This variant weighs 1,800 kilos, yet it can reach 100 km/h in just 7.5 seconds. Not bad, for a basic performance. In addition, thanks to the immediately available torque, it shoots out of the starting blocks extra quickly for the first few meters. From standstill to 50 km/h he is too fast for many other cars.
Above the Advance is the 242 hp Evolve. You can also get it as a four-wheel drive e-4ORCE, with a system power of 306 hp. If you are a hasty type you can choose the e-4ORCE Performance. Thanks to a power of 396 hp, it sprints to 100 km/h in 5.1 seconds and has a top speed of 200 km/h.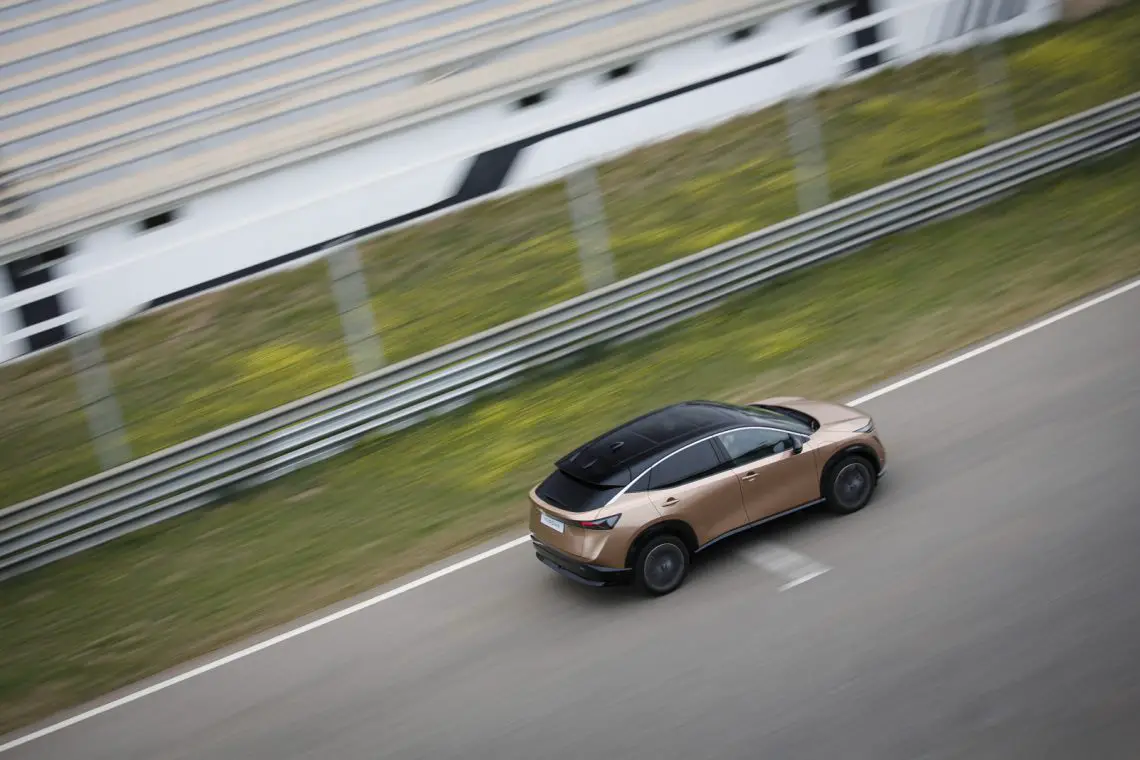 There are already so many electric SUVs, what makes the Ariya unique?
As mentioned, Nissan understands crossovers and electric cars. Matters such as space availability and range are therefore good for each other. But it is the design that makes the car truly unique. In particular the interior design.
The minimalist dashboard largely consists of a wooden panel, which contains virtual switches. So they are not on the panel, but actually in it. The panel looks very nice and would not look out of place in a car from a much higher segment. Not unimportant: the buttons are easy to operate, even while driving. They 'vibrate' as soon as you touch them, just like your mobile vibrates when you tap something on the screen. The buttons only appear when the vehicle is on. If you turn off the car, you (almost) no longer see them.  
What is also striking are the materials used. They are of very high quality. Everything you touch feels soft. The door panels, the seats, the dashboard, just about everything is covered with Alcantara. This also makes you feel as if you are sitting in a thickly decorated German SUV. You even get deep-pile carpet. We are absolutely not going to make a comparison with Rolls-Royce, but name us another car in this segment with a deep-pile carpet?
What will the Nissan Ariya cost?
The Nissan Ariya can be reserved online and will be in the showroom this summer. Prices for the Ariya start at 47,390 euros. For a version with the large battery pack you will lose at least 56,390 euros.
What about the Qashqai e-Power?
The new Nissan Qashqai has been on the market for a year now, but is now also available as a full hybrid without a plug. In Madrid we get the chance to do a few circuit laps in the Qashqai e-Power. It uses a 1.5-litre three-cylinder variable-compression turbo engine, a generator, an inverter and a 190-horsepower electric motor. The petrol engine is good for 156 hp, but does not power the wheels. He has another task: to generate electricity for the electric motor, which does provide the drive.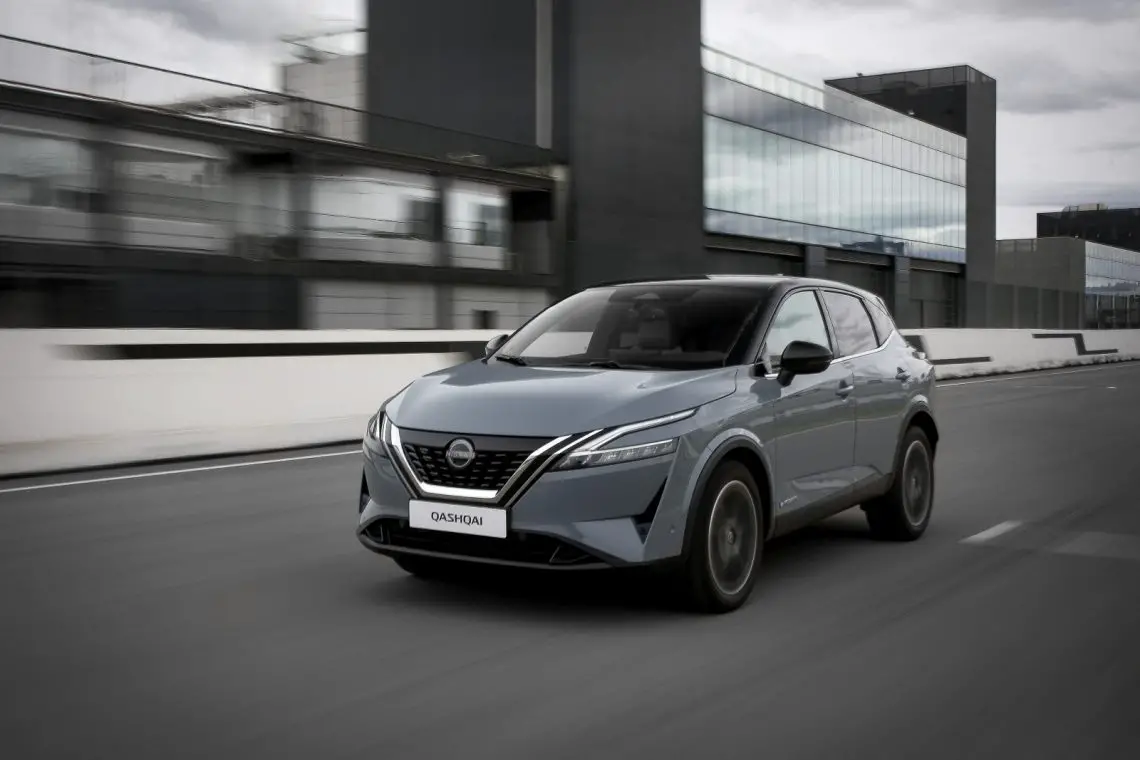 Extra efficient
The petrol engine can always run at the optimum speed and with the best compression ratio, which ensures better efficiency and lower CO2 emissions compared to a traditional combustion engine. According to Nissan, the average consumption is 5.3 l/100 km, which corresponds to CO2 emissions of 119 g/km.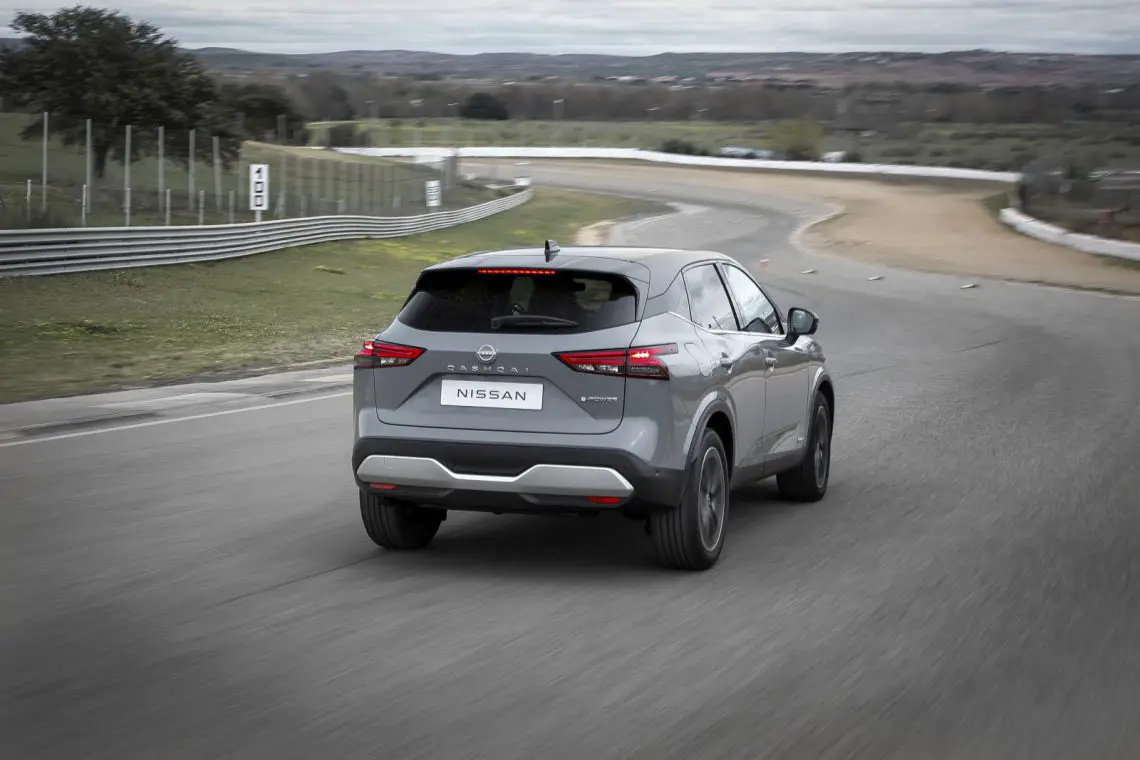 How does that drive?
We can't give you real consumption figures yet, because we drive the Qashqai e-Power on a circuit. We can tell you something about the driving experience. Because the e-Power is always powered by an electric motor, the driving experience – you can feel it coming – is similar to that of a traditional EV. That means smooth and linear acceleration.
Thanks to a good amount of instant torque – 330 Nm to be precise – it is a lot smoother than its traditional brother with a 1.4-litre petrol engine. Because a battery pack is missing, the car does not feel excessively heavy, as is often the case with a real EV.
nice and quiet
The petrol engine does its job quietly in the background and is barely audible. If you put the Qashqai in e-Pedal mode, it brakes – just like an EV – on the electric motor, so that you recover energy. You can then drive off, accelerate and brake with just the accelerator pedal. You almost forget that you are not in a fully electric car. If you press the accelerator all the way to the bottom, you can hear the combustion engine doing its job. The prices of the Qashqai e-Power will be announced by Nissan shortly.
Also read: