Fiat Panda 4×4 Piccolo Lusso: the Panda is still cool
Classic favorite
Paying homage to its origins as a Panda 4×4 Sisley, the one-off Piccolo Lusso breathes new life into this classic favorite. The original interior, weathered by time and beyond restoration, underwent a remarkable transformation.
Based on Sisley version
Niels van Roij, says: "In honor of the Panda 4×4's adventurous spirit, the charming Sisley emblem of the 'man in a canoe' was integrated into the headrests, door panels and steering wheel. The iconic motif serves as a constant reminder of the unique Sisley donor car. This Sisley emblem, which also adorns the coachline on the side of the car, finds harmony with the rich brown leather interior and forms an elegant and cohesive whole."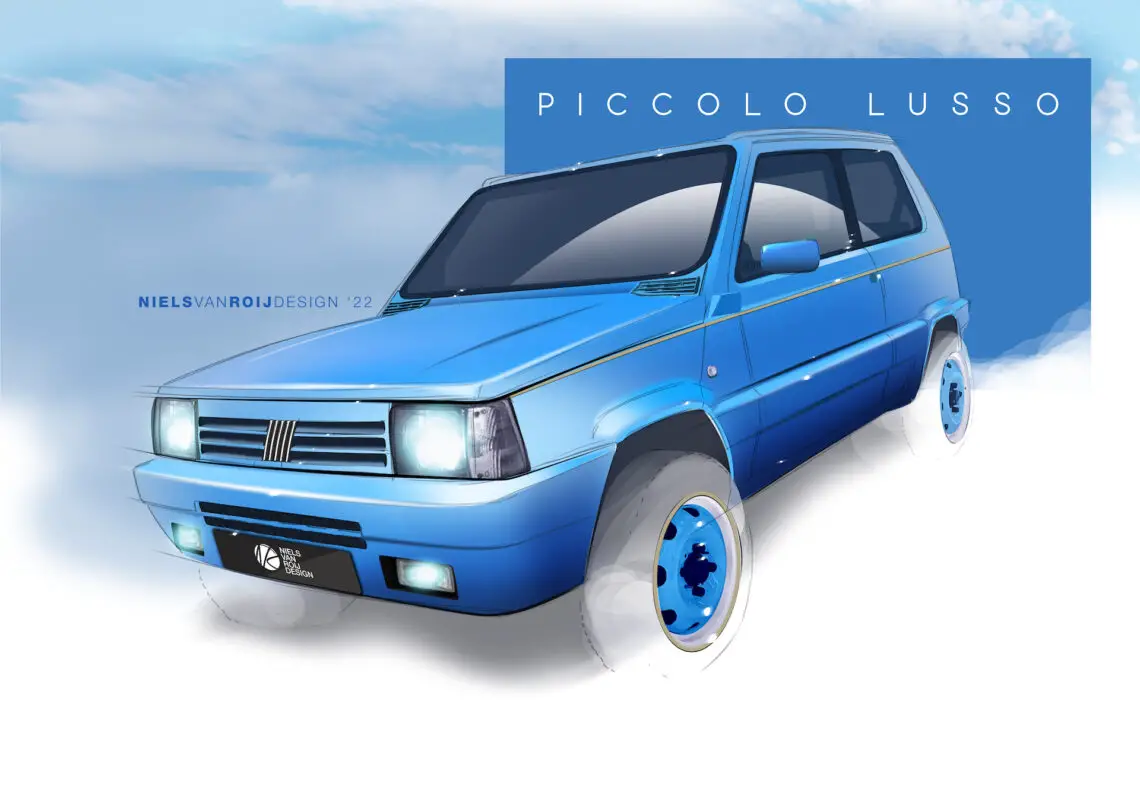 Azzurro Blu
The Fiat Panda 4×4 Piccolo Lusso is finished in the color Azzurro Blu. Every exterior element that was traditionally left unpainted, such as the bumpers, mirrors, bumpers, ventilation units under the windshield and even the door knobs and the small push button on the tailgate, were painted in Azzurro Blu paint. The interior looks cozy thanks to a warm color combination. A touch of luxury awaits in the trunk, where a meticulously crafted teak deck provides a nice visual contrast.
White indicators
To further make the Fiat Panda 4×4 Piccolo Lusso stand out, white turn signals are mounted in the front corners and white indicators on the side. The latter were made especially for the Piccolo Lusso, since they are only available from Fiat in ochre.
The price tag
The Panda 4×4 Piccolo Lusso one-off is for sale exclusively at Kaeve Cars in Uden, for 30,000 euros. A lot of money for a Panda, but for an awesome one-off, it's not too bad.