Fiat comes out with one-off Multipla 6×6!
Not six wheels, but six seats
Don't expect a 6×6 vehicle with six wheels. No, the 6×6 obviously refers to the six seats available to the iconic Fiat Multipla. The Heritage project is inspired by six characters Giolito has drawn in the past to depict life aboard the revolutionary Fiat model in an amusing and unconventional way.
Although the characters are depicted separately on the seats, they can be seen together on the hood and sides of the vehicle's Bio Turquoise livery, reminiscent of open spaces and the sea. The Multipla was the first with "3+3" seating in its segment with enough room for six passengers in two rows of three seats.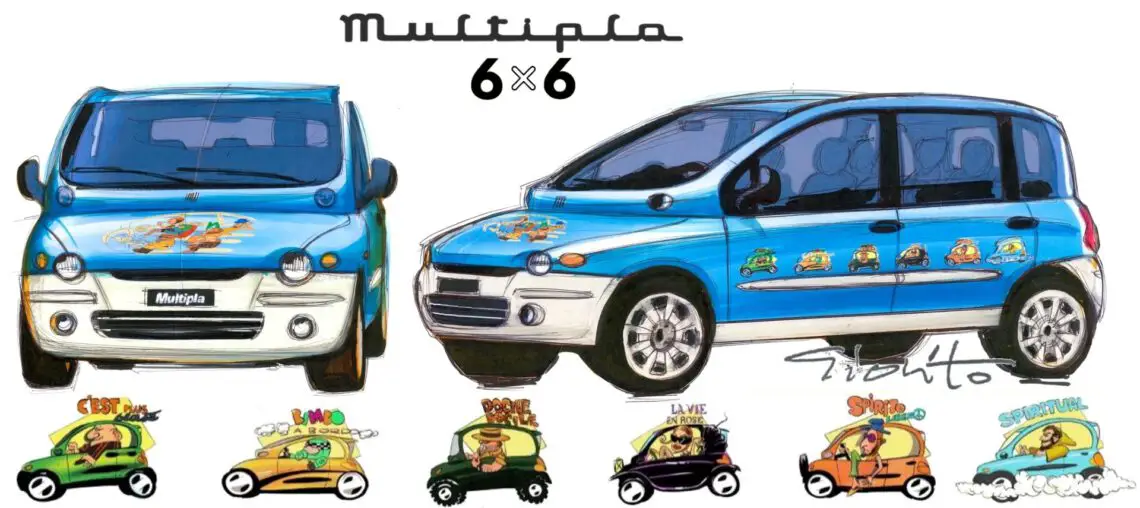 MoMa
It was so innovative that the MoMa in New York exhibited it as the "car of the future" during the "Different Roads" exhibition, and Top Gear magazine in Britain named it "Car of the Year.
New Fiat Multipla 6×6
The new Fiat Multipla 6×6 will be based on a 1998 model. It stands out for its unique Bio Turquoise color scheme: a typical color of those years, reminiscent of open spaces and the sea. This color serves as the background for the six characters on the hood and sides of the vehicle, while the moldings, wheels and bumpers are painted grayish white. The same refinement is found in the interior where the dark blue fabric is combined with the gray-white door panels.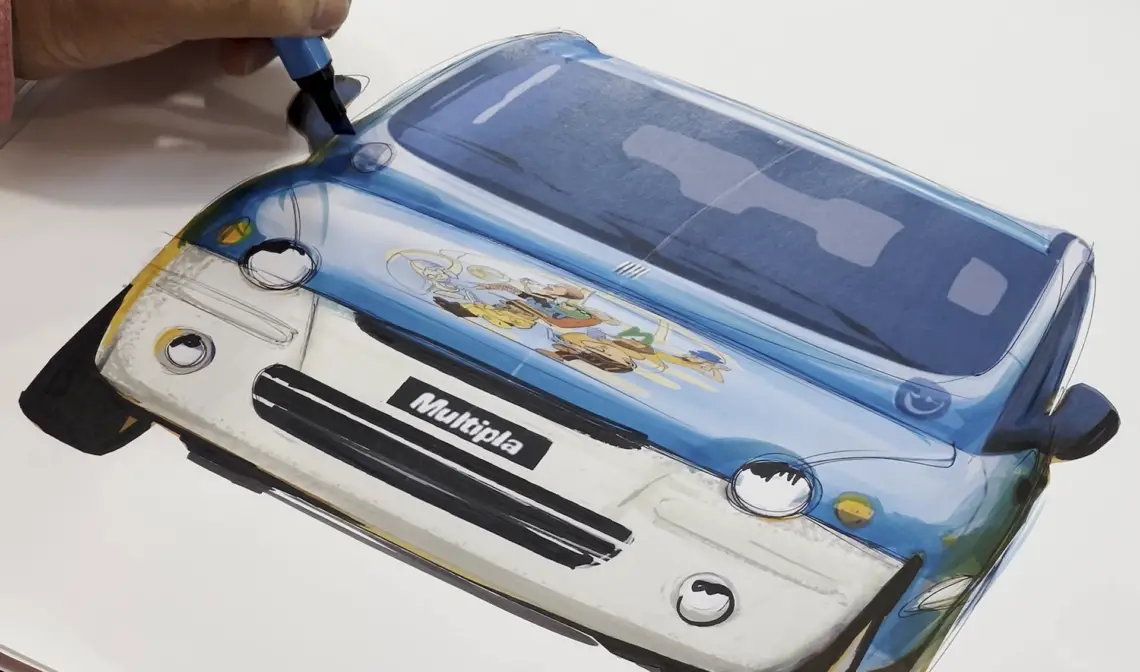 Image on each chair
Meanwhile, each chair contains an image of one of the characters, drawn in 1998 to mark the launch of the model. In fact, each character has his or her own unique way of seeing and experiencing the model: from the adventurer to the baby, the chauffeur, the woman attractive to the elegant man, the monk and the young rebel from the 1970s. These drawings ended up in the model's accessory line, including on t-shirts and puzzles, and convinced the public.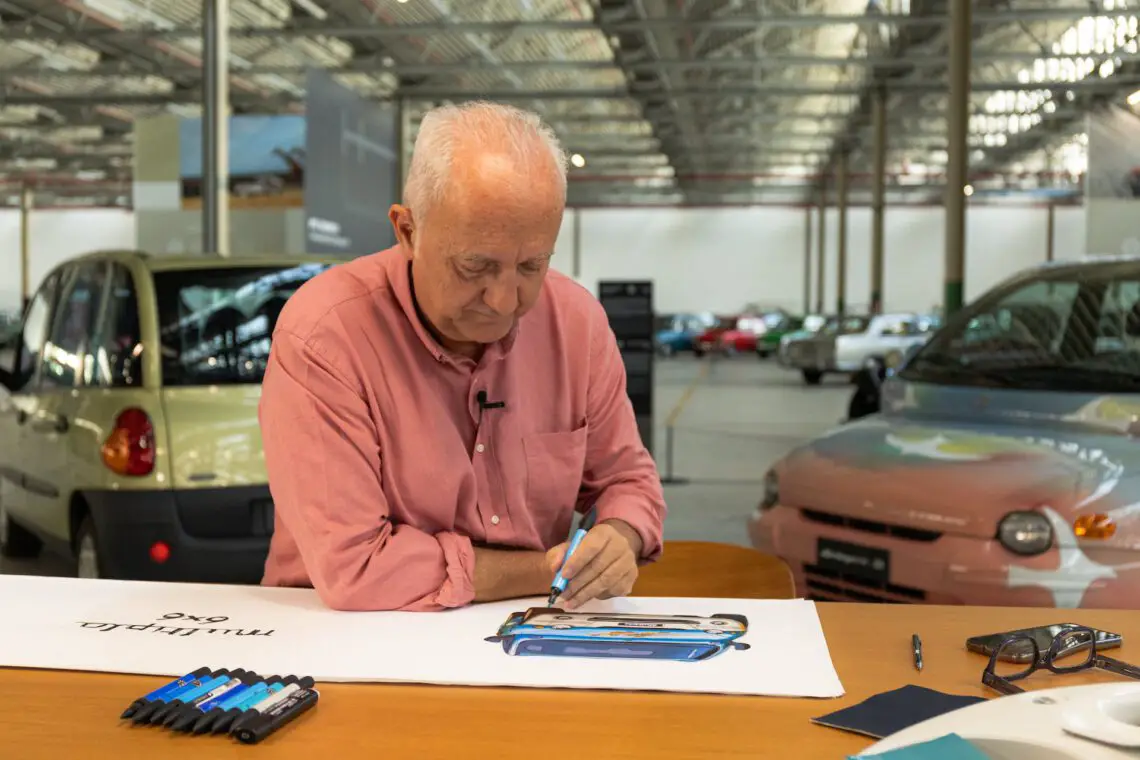 Caricatures
Today, these caricatures are back on the Multipla 6×6: individually on the inside and all together on the outside. "At the wheel, the explorer is ready to lead this merry gang to a new adventurer. Behind him, in the middle of the front row, the child sits in his car seat, already dreaming of driving and wearing a racing helmet, while beside him the attractive woman tries to put on makeup. The manager with his elegant suit and indispensable laptop, the monk concentrating on his spiritual readings and the young hippie leaning back peacefully can all be found in the back. Each, in his or her own way, represents the freedom to express one's own inclinations in such a revolutionary vehicle," Fiat said.
Being sold
The Fiat Multipla 6×6 – currently in production – will be on display at the Milano Auto Classica show from Nov. 17 to 19. Then the car will be sold to a collector.