Ferrari award for Toyota GR Supra GT4 100 Edition
Only three of them!
Production is limited to only three copies. Three! Europe, North America and Asia all get only one car. The Toyota GR Supra GT4 100 Edition comes exclusively in Plasma Orange color to match the exterior of the GR Supra 'GT4 100th Edition Tribute' that will be launched in Europe later this year. That car does become street-legal. This GT4 outfit is not.
Based on GR Supra GT4 EVO
The 100 Edition model is not GT4 homologated and therefore specifically intended for track use. It is based on the 450-hp GR Supra GT4 EVO.
Unique features include a larger vent in the hood, new aerodynamic features at the front to improve downforce and a new exhaust system, without a muffler. The Power Stick, which controls the power of the engine, also comes in the same Plasma Orange color as the car itself.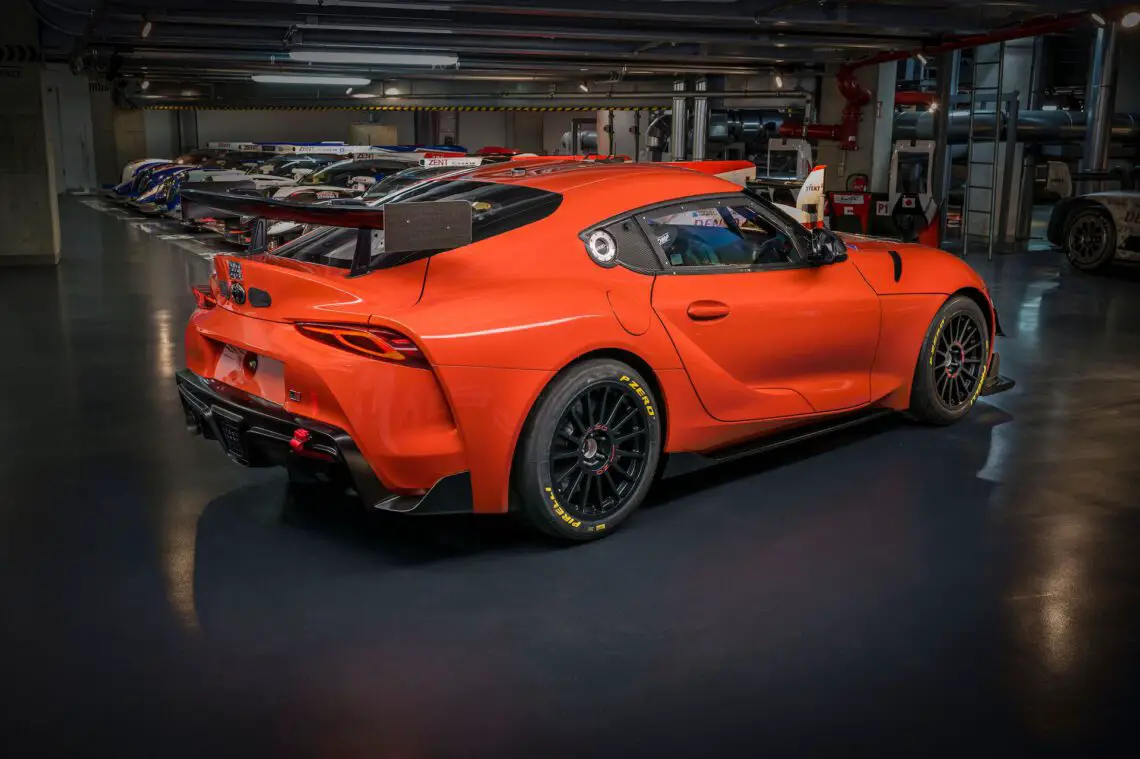 Badges
Other custom details include carbon fiber exterior mirrors, LED headlights and a passenger seat. The car's exclusive status is reflected in the embroidered "100 Edition" logos on both seats and a unique badge on the dashboard, while this distinctive logo also appears on a car cover.
The price, oef!
TOYOTA GAZOO Racing is offering the GR Supra GT4 100 Edition at a price of 220,000 euros (excluding taxes and delivery charges). A Ferrari prize, in other words. The street-legal GR Supra 'GT4 100th Edition Tribute' will hopefully be a bit more affordable. Speaking of that street version, below is the first photo. More details will follow later this year.