Ferrari 499P: the Ferrari no one can buy
Sequel to Ferrari 312 P
The new Ferrari 499P gets a name that ties in nicely with Ferrari's previous endurance racers. Indeed, 2022 marks 50 years since the Ferrari 312 P last appeared in the highest class of endurance racing. Ferrari will drive with starting numbers #50 and #51. The Italian automaker is only disclosing technical details for now. The lineup of drivers has yet to be officially confirmed.
Technical details Ferrari 499P
OK, so let's talk about technology. The Ferrari 499P is a hybrid. It combines a mid-engine with an electric motor that drives the front axle. The internal combustion engine (ICE) has a maximum regulated output of 500 kW (680 hp) and is derived from the twin-turbo V6 family used by Ferrari in street models.
The internal combustion engine has the same architecture as the engine of the Ferrari 296 GT3, but underwent a major overhaul to reduce overall weight. One of the specific features of the V6 of the 499P is the fact that the engine is load-bearing and therefore performs a valuable structural function to improve the rigidity of the car. In GT competition cars from Ferrari, the engine is mounted on the rear subchassis of the car.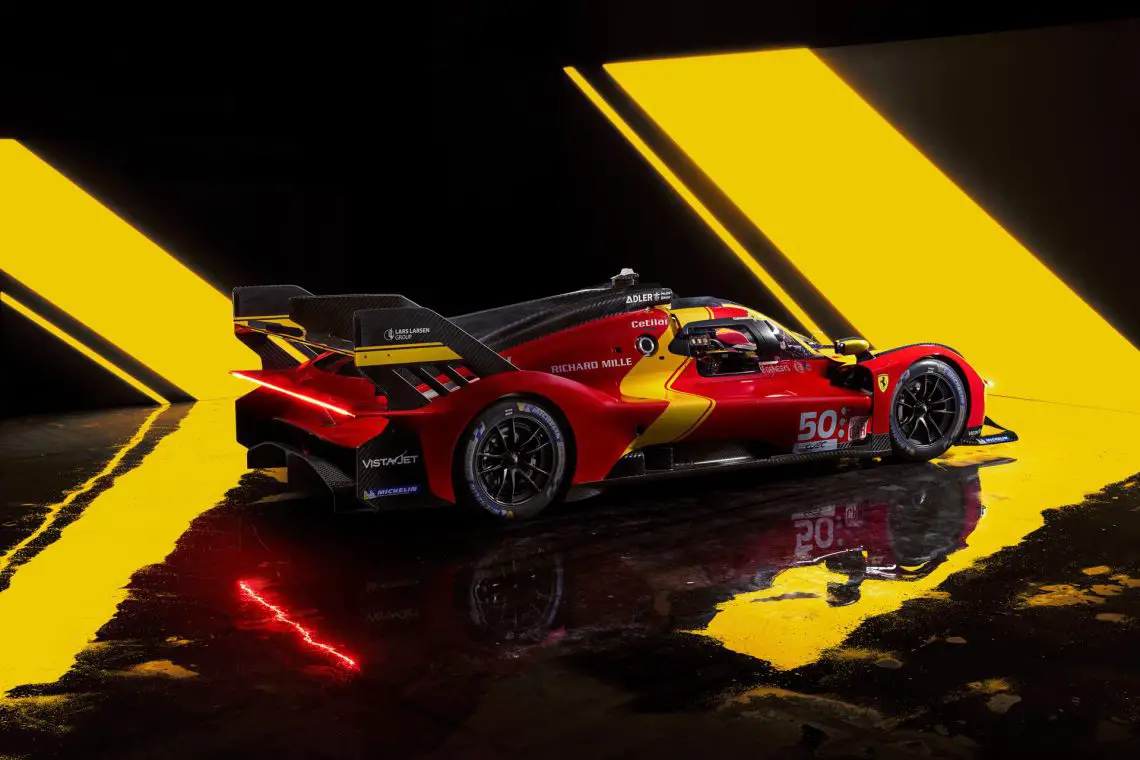 Energy Recovery System
The second component of the powertrain of the under 1,030 kilogram Ferrari 499P is the electric motor on the front axle, which also serves as an ERS, Energy Recovery System. The electric motor delivers a maximum output of 200 kW (272 hp). The electric motor is equipped with a differential and powered by a battery that recharges during deceleration and braking, without the need for an external power source.
System Power
The battery pack, rated at 900v, benefits from the experience gained in Formula One. The total maximum power of the 499P comes out to 500 kW (680 hp) and the powertrain is mated to a seven-speed sequential transmission.
The Ferrari 499P will be in action for the first time at the 1000 Miles of Sebring, the opening race of the 2023 FIA WEC World Endurance Championship.