Electric Dodge Charger Daytona SRT has functioning exhaust!
Electrified muscle cars
Dodge presents the Charger Dayton SRT Concept in a red color during the Specialty Equipment Market Association (SEMA) Show from Nov. 1 to 4, 2022 in Las Vegas, Nevada. Earlier, the car was presented in black. Tim Kuniskis, CEO of Dodge, part of Stellantis, said, "Technology is advancing and customizers and tuners are moving with it. We are showing how old-school hot-rodding will thrive in a future with electrified muscle cars."
Nine powertrain variants
At the SEMA show, the American automaker also announced that the Dodge Charger Daytona SRT Concept will get no fewer than nine different powertrains. Dodge illustrates a tiered approach to its electrified performance, with a 400-volt system output from 340 kilowatts (456 hp) to as much as 600 kW (670 hp). Another superlative will follow later: an 800-volt SRT Banshee powertrain package. The power output of that variant is not yet known.
400-VOLT POWERS
Base – 340 kW (455 hp)
eStage 1 – 370 kW (495 hp)
eStage 2 – 400 kW (535 hp).
440 (kW) – base trim (590 hp)
eStage 1 – 470 kW (630 hp)
eStage 2 – 500 kW (670 hp)
The Dodge Charger Daytona SRT Concept painted in Stryker Red is over 90 percent production ready. The car represents the next step in Dodge's electrification strategy. In that future, the famous V8 engine disappears into the background. Goodbye exhaust noise?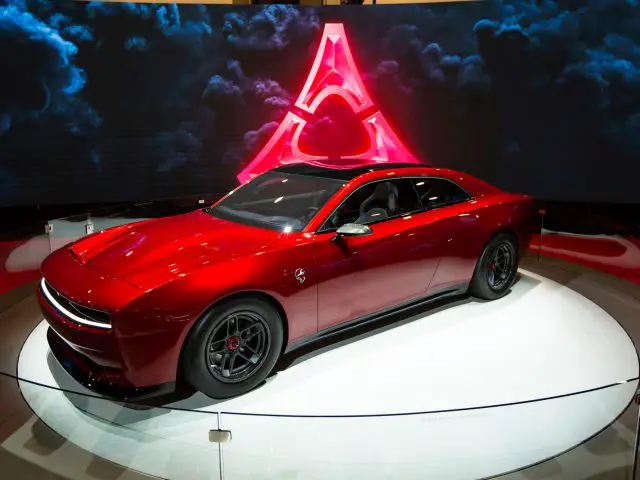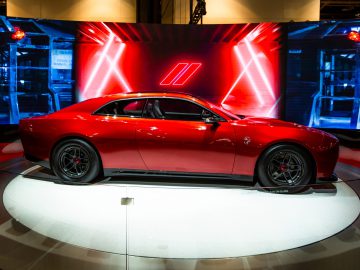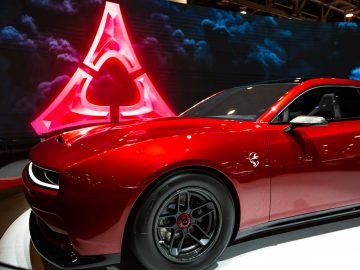 Exhaust sound
Well, not quite. Because Dodge has come up with the Fratzonic Chambered Exhaust. This is the first "exhaust" for BEVs that can produce a sound of up to 126 dB. That's as loud as a Dodge with Hellcat-V8. The Fratzonic Chambered exhaust sends the performance sound through an amplifier and tuning chamber at the rear of the vehicle resulting in an impressive soundtrack, Dodge promises. Moreover, there is also "switching," thanks to theRupt. This is a multi-speed transmission with that offers an electro-mechanical shifting experience. So electric driving does not have to be boring, according to Dodge.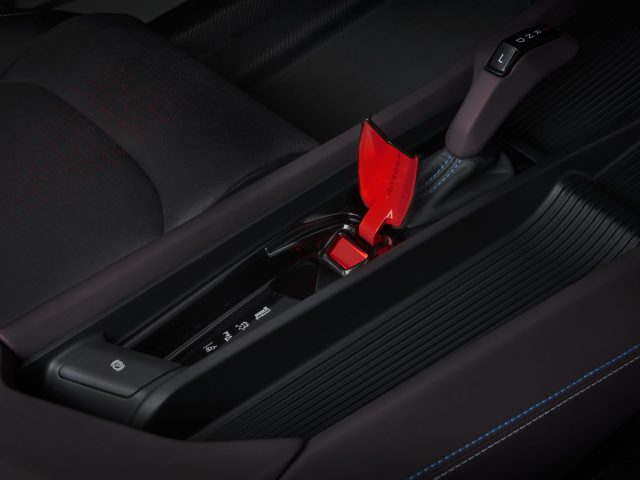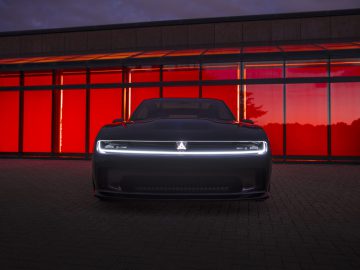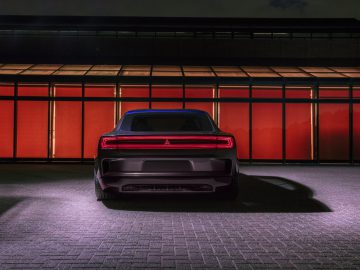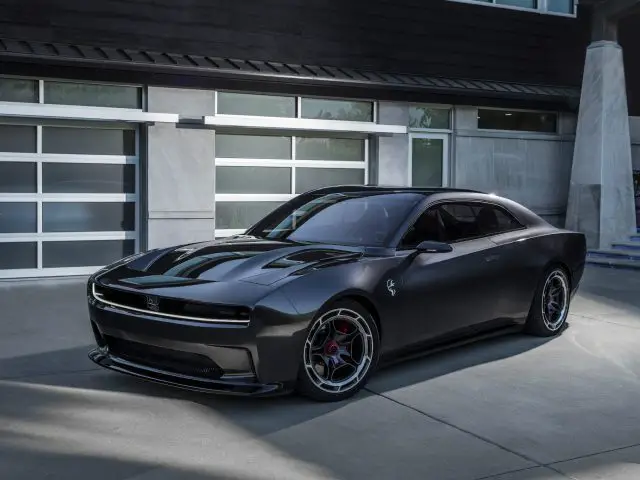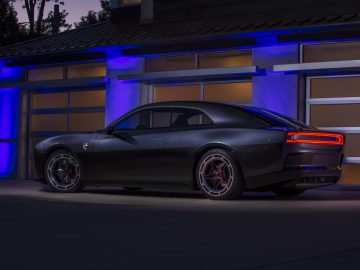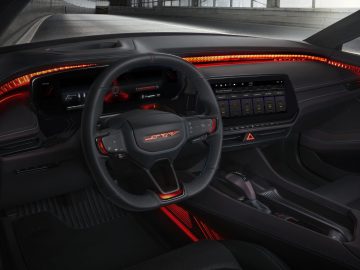 This is what it sounds like: Fratzonic Chambered Exhaust