Couvron Eco Circuit is a track especially for fast EVs
French airbase
Not only on public roads, but also on race tracks you see them more and more: electric cars. Models such as the Porsche Taycan, Audi E-Tron GT and Tesla Model 3 Performance are proving to be excellent on the track. Only the charging, that's still a thingy. Most racetracks have a small, local gas station on their property, but fast chargers are still often missing.
EV Circuit
Former F1 driver Jonathan Palmer thought it was time for an EV-friendly track. The Brit had taken over a French airbase in 2015, with the idea of turning it into a circuit for supercars. With 526 hectares of land, there was room for a circuit of about 8 kilometers. However, the plan did not get off the ground. Then he came up with the idea of making it an environmentally friendly circuit, the Couvron Eco Circuit.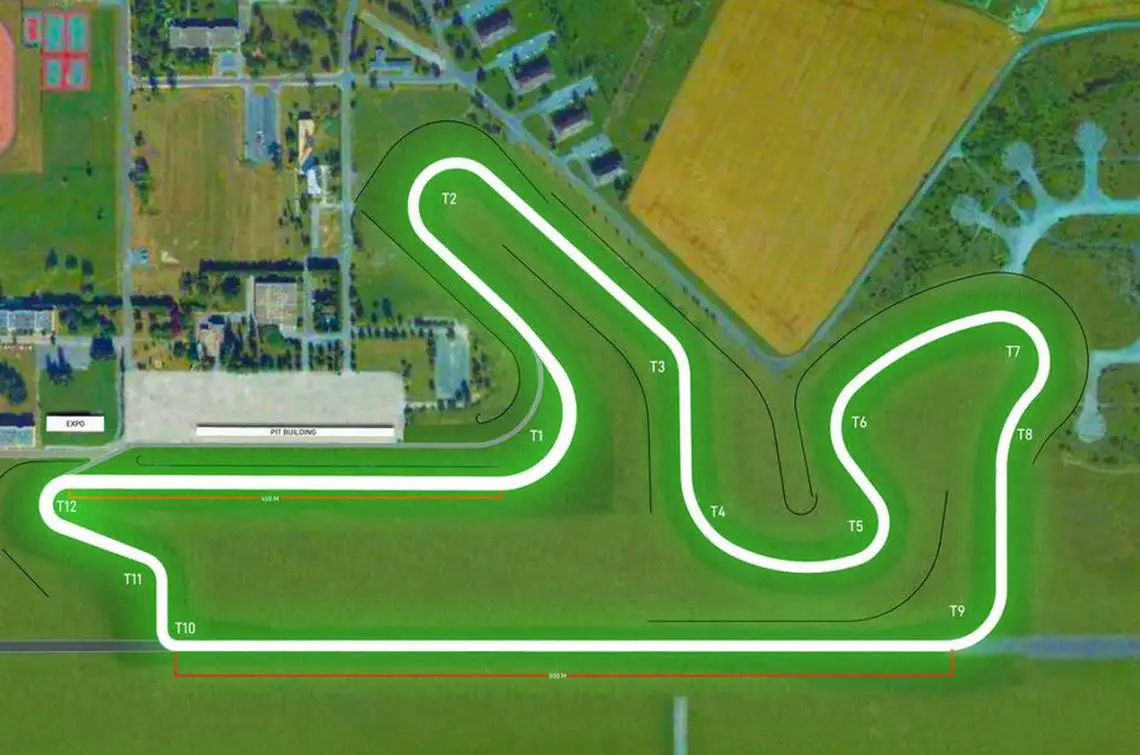 Green power
The track will be open to traditional race cars, but is actually aimed primarily at electric cars. 'When we realized that our previous project was no longer optimal, we decided it was time for fresh thinking. Our new Couvron Eco Circuit is the result,' Palmer said.
A nearby 323-acre solar farm will provide green power for while racing. That way, no one can complain about being driven on polluting, gray power. The circuit will be designed to the specifications of electric cars, and has been shortened to five kilometers. The only thing standing in Palmer's way is that the local French government has yet to issue him a license.
Jonathan Palmer
British driver Palmer drove in Formula 1 between 1983 and 1989 with Williams, Zakspeed, RAM and Tyrell, among others. He also helped develop the McLaren F1. He later started his current company, MotorSport Vision, then under the name Palmer Sport. Palmer has several English circuits under his belt, including Bedford Aerodome, Oulton Park, Brands Hatch, Snetterton, Cadwell Park, and Donnington Park.