Conventional handbrake as good as gone in cars
All this is according to research conducted by the CarGurus Manual Handbrake Report since 2018. In 2018, 37 percent of all models still had a conventional handbrake lever, but by 2023 that will have dropped to just 9 percent. Thus, as many as 91 percent of all models already have electronic parking brakes. This is often a small switch incorporated on the center tunnel.
These car brands do still have a handbrake
The brands currently offering the highest percentage of models with a handbrake are Suzuki (71% – five out of seven models), Abarth (66% – two out of three models), Dacia (50% – two out of four models), Fiat (45% – five out of 11 models) and Ssangyong (40% – two out of five models). Incidentally, the study did not look at the smaller players in the car market. Caterham, for example, has only models with a normal handbrake.
Smaller and cheaper gasoline cars still have ordinary handbrake
The once universal handbrake is now largely reserved for smaller and cheaper gasoline cars, including the Kia Picanto and Mazda 2. However, the reality is that there is a good chance that the manual handbrake will be extinct in mainstream cars by the end of this decade.
Electronic handbrake sharply more expensive
An electronic handbrake offers the driver more convenience with automatic control and Hill Hold features that make starting on a slope easier. But the manual handbrake also offers advantages. For example, it is cheaper to replace. Repairing an electronic handbrake can be as much as three times as expensive as a manual handbrake. A normal handbrake costs about 230 euros, versus 680 euros for an electronic handbrake.
Drivers are also more likely to know how to find a handbrake lever in an emergency, rather than a small button. The old-fashioned handbrake also often gives a more tactile, mechanical feel that some drivers prefer. So soon that will really be over.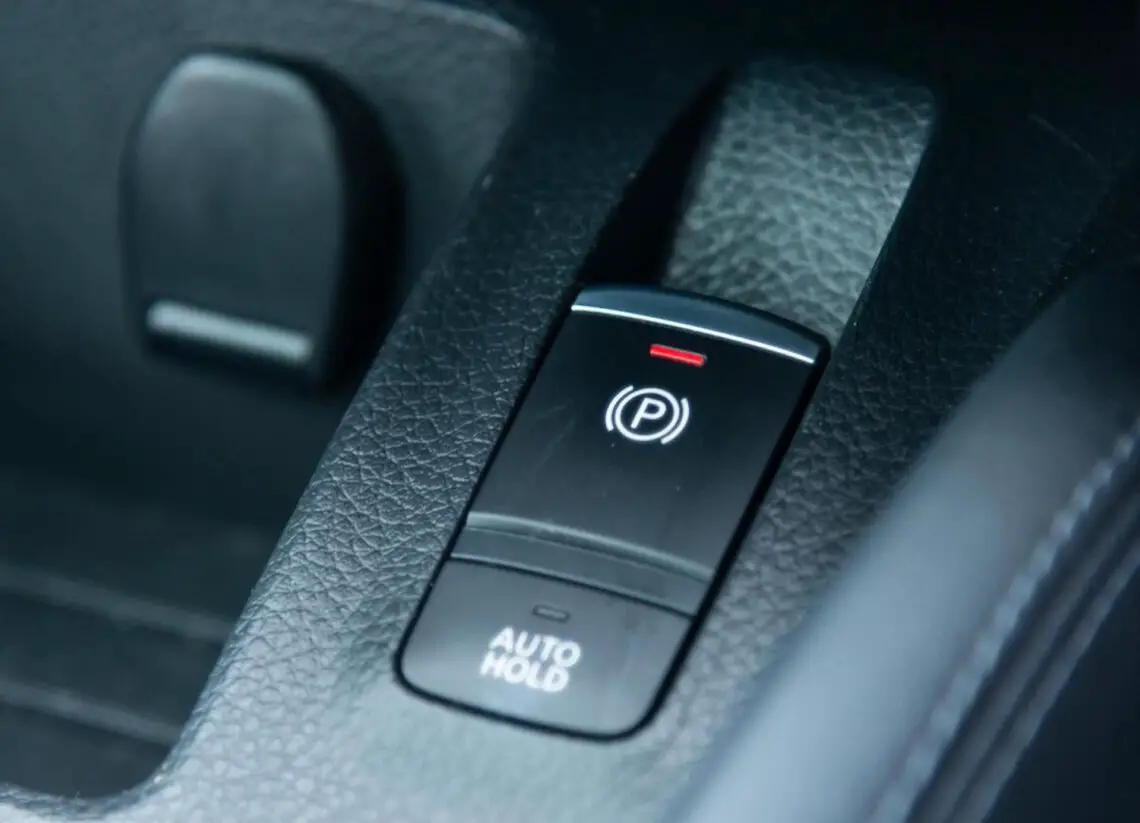 The figures by brand at a glance
| | | | | | | |
| --- | --- | --- | --- | --- | --- | --- |
| Brand | 2019 | 2020 | 2021 | 2022 | 2023 | % of models with hand brake |
| Abarth | 2 | 2 | 2 | 2 | 2 | 66% |
| Alfa Romeo | 0 | 0 | 0 | 0 | 0 | 0% |
| Audi | 1 | 1 | 1 | 1 | 1 | 2% |
| BMW | 14 | 6 | 3 | 0 | 0 | 0% |
| Lemon | 5 | 3 | 4 | 3 | 3 | 23% |
| cupra | 0 | 0 | 0 | 0 | 0 | 0% |
| Dacia | 5 | 5 | 2 | 2 | 2 | 50% |
| DS | 1 | 0 | 0 | 0 | 0 | 0% |
| Fiat | 13 | 13 | 7 | 6 | 5 | 45% |
| Ford | 9 | 7 | 9 | 8 | 4 | 19% |
| Genesis | n/a | n/a | 0 | 0 | 0 | 0% |
| Honda | 1 | 0 | 0 | 0 | 0 | 0% |
| Hyundai | 11 | 11 | 9 | 9 | 6 | 31% |
| Infiniti | 1 | 1 | n/a | n/a | 0 | 0% |
| Jaguar | 0 | 0 | 0 | 0 | 0 | 0% |
| Jeep | 1 | 1 | 1 | 1 | 1 | 14% |
| Kia | 3 | 3 | 3 | 3 | 2 | 13% |
| Land Rover | 0 | 0 | 0 | 0 | 0 | 0% |
| Lexus | 0 | 0 | 0 | 0 | 0 | 0% |
| Mazda | 4 | 4 | 3 | 3 | 3 | 23% |
| Mercedes- Benz | 0 | 0 | 0 | 0 | 0 | 0% |
| MG | 2 | 2 | 1 | 1 | 1 | 13% |
| MINI | 4 | 4 | 1 | 1 | 1 | 10% |
| Mitsubishi | 4 | 4 | 0 | 0 | 0 | 0% |
| Nissan | 6 | 4 | 3 | 0 | 0 | 0% |
| Peugeot | 3 | 1 | 1 | 0 | 0 | 0% |
| Polestar | n/a | 0 | 0 | 0 | 0 | 0% |
| Porsche | 0 | 0 | 0 | 0 | 0 | 0% |
| Renault | 8 | 8 | 6 | 3 | 1 | 11% |
| SEAT | 5 | 5 | 3 | 2 | 2 | 29% |
| SKODA | 9 | 9 | 6 | 5 | 3 | 19% |
| Ssangyong | 3 | 3 | 3 | 3 | 2 | 40% |
| Subaru | 2 | 2 | 1 | 1 | 0 | 0% |
| Suzuki | 6 | 5 | 5 | 5 | 5 | 71% |
| Tesla | 0 | 0 | 0 | 0 | 0 | 0 |
| Toyota | 9 | 9 | 7 | 8 | 4 | 18% |
| Vauxhall | 6 | 6 | 6 | 1 | 1 | 11% |
| Volvo | 1 | 0 | 0 | 0 | 0 | 0% |
| Volkswagen | 5 | 5 | 5 | 7 | 5 | 19% |