Chevrolet eAWD Corvette E-Ray is absurdly fast
Corvette E-Ray
First a mid-engine Corvette and now an electric-powered Corvette. Times are changing. But one thing is certain: "Corvette has been a signpost for Chevrolet since 1953," said Scott Bell, vice president of Chevrolet. "The Corvette E-Ray is a new reason for more people to experience a Corvette."
Fastest Corvette ever thanks to all-wheel drive
The 1,712 kilogram Corvette E-Ray is the fastest production Corvette in history, with a time of 0-96 km/h in just 2.5 seconds. The famous quarter mile is already covered in 10.5 seconds, at 209 mph. Do take "the fastest production Corvette in history" with a grain of salt, as this is only the 0-96 time. In terms of top speed, there are faster Corvettes.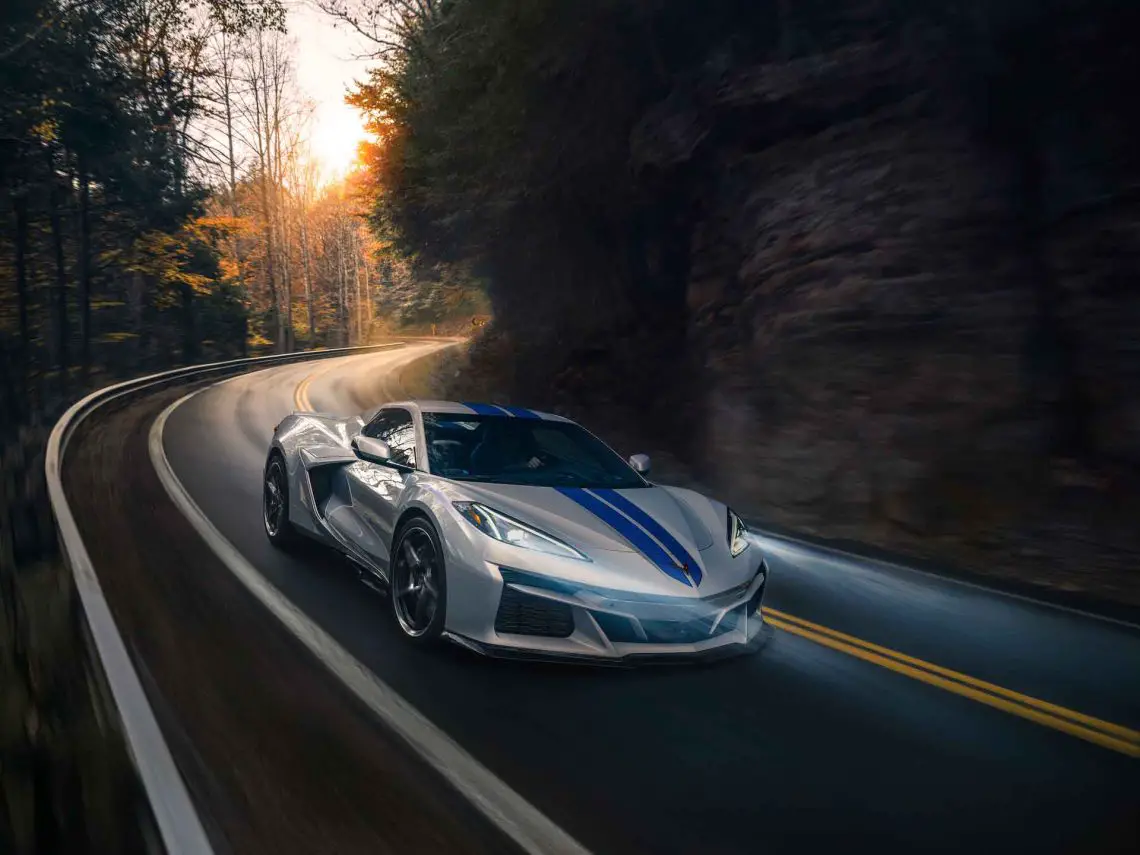 Drivetrain Corvette E-Ray
Those numbers do require power. Chevrolet combines a 495 hp and 639 Nm V8 engine with a 160 hp and 165 Nm electric motor. The V8 engine drives the rear wheels and the electric motor drives the front wheels. The electric motor draws its energy from a 1.9 kWh battery pack positioned between the seats. System power comes out to 655 hp.
Stealth Mode
You don't need to charge the battery. The battery is automatically charged via regenerative energy obtained during coasting and braking, as well as during normal driving. The Corvette E-Ray's electrified powertrain can also drive very short distances fully electric. This Stealth Mode is active up to speeds of up to 70 mph.
Equipment
Chevrolet equips the eAWD Corvette E-Ray with carbon ceramic brake discs from Brembo as standard, as well as Magnetic Ride Control 4.0 with three different suspension settings and 20- and 21-inch wheels with Michelin Pilot Sport all-season tires (Michelin Pilot Sport 4S summer tires are available with an optional performance package). Compared to the normal Corvette, the body of the E-Ray is 3.6-inches wider.
Market launch
Sales of the 2024 Corvette E-Ray start in 2023 with a suggested retail price of $104,295 for the 1LZ coupe and 111,2954 for the 1LZ convertible. Production will take place at GM's Bowling Green Assembly plant in Kentucky. Prices for the European market are not yet known. For the Dutch market, the E-Ray variant may still be quite interesting, as the model's CO2 emissions are significantly lower compared to the regular version. That can save the necessary amount of BPM.