Cheap convertible; which one do you take home?
A cheap convertible is no different from a cheap car, except that the roof can be opened. We do not mean a sliding roof, panoramic roof or glass roof. The body of a real convertible has no B-pillars and C-pillars . So the entire roof can be folded away. A canvas roof that can be opened – such as that of some city cars, for example the Citroën C1 – does not count either. These cars, on the other hand, do give a convertible feeling.
The charm of open driving
With a cheap convertible, pay close attention to the roof. If this is fabric or vinyl, look closely for any damage and wear. The latter mainly occurs at the folding points. Tip: go for a test drive when it rains heavily. Then possible leaks are noticed more quickly. After a heavy shower in an older, cheap convertible, don't be surprised by droplets on the driver's or passenger seat; that is part of the charm of open driving.
Replacing the roof is expensive
Make sure that the roof is in good condition, because replacing it with a cheap convertible can be more expensive than buying the car. Especially if the roof is large – such as with four-person models – replacing is expensive. Fabric is more expensive than vinyl, but the first material does look nicer. Also check whether the rear window is made of plastic or glass. Glass offers a better view to the rear and remains clear even after years of use.
Soft top and hard top
The roof can consist of several layers or one layer. In the first case, the roof is logically better insulated. In addition, driving noises are better kept out, which further increases comfort. Conversely, convertibles with a single-layer roof can often be equipped with a separate hardtop . This is a loose roof (small) made of steel that can be mounted over the folded down soft top (the roof of fabric) in the winter.
Up to 5,000 euros
To come back to a cheap convertible; what is that actually? While one finds 10,000 euros cheap for a used convertible, the other will only pull his wallet with a purchase of 3,000 euros. Because a convertible often costs more than a comparable car with a fixed roof, we stick to a second-hand convertible for a maximum of 5,000 euros. So: which cheap convertible will you take home with you?
Cheap convertible no. 1: Mazda MX-5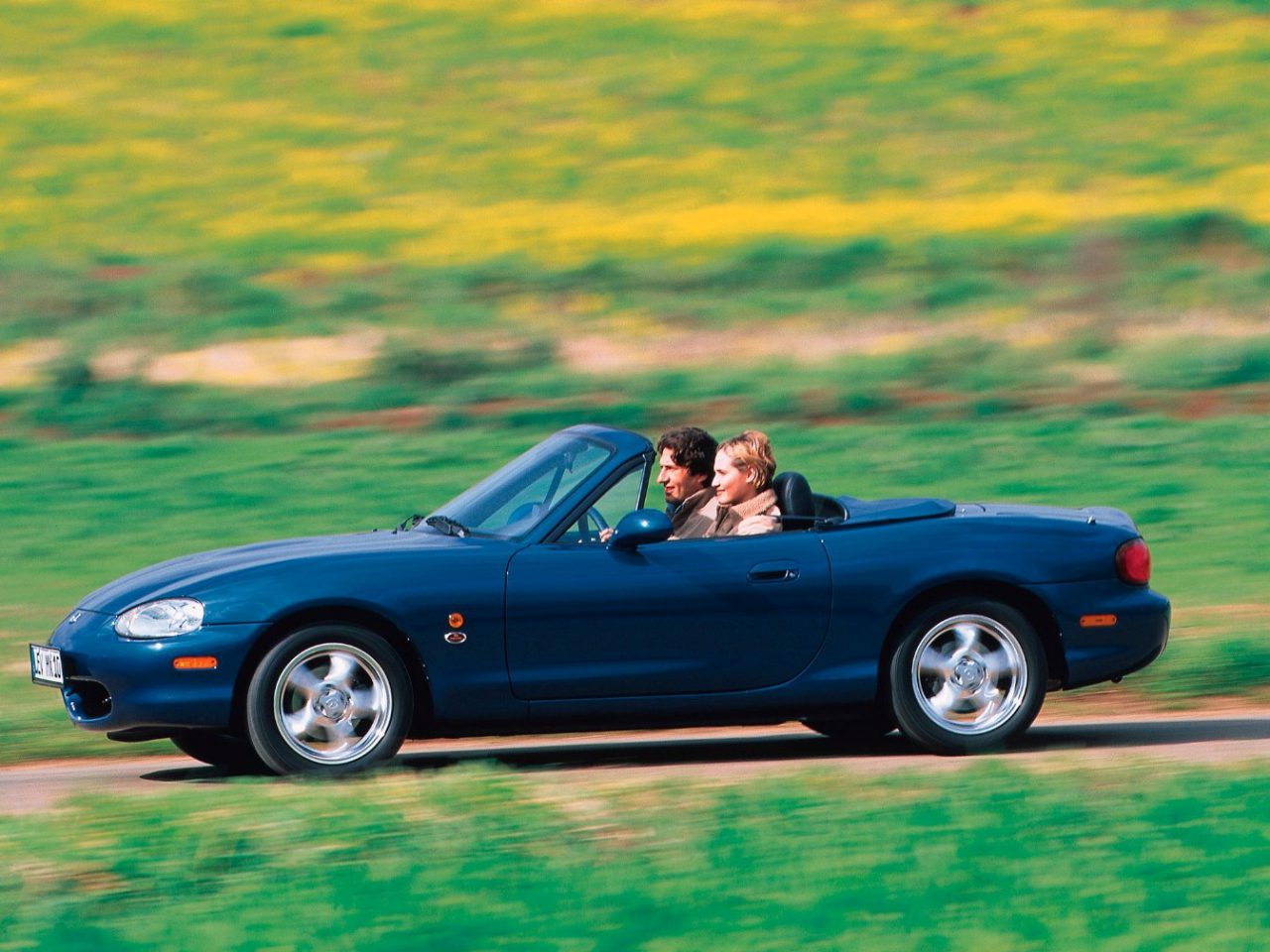 It is the best-selling roadster in the world: the Mazda MX-5. The second generation (1998-2005) is now the cheapest. You can find a copy for 4,000 euros and less. Then you get a sporty driving convertible with rear-wheel drive, as a roadster should have. Watch out for rust at the rear of the sills and the front wheel suspension. Furthermore, fun is guaranteed! In addition, the MX-5 is known as technically indestructible.
Cheap convertible no. 2: Mercedes-Benz SLK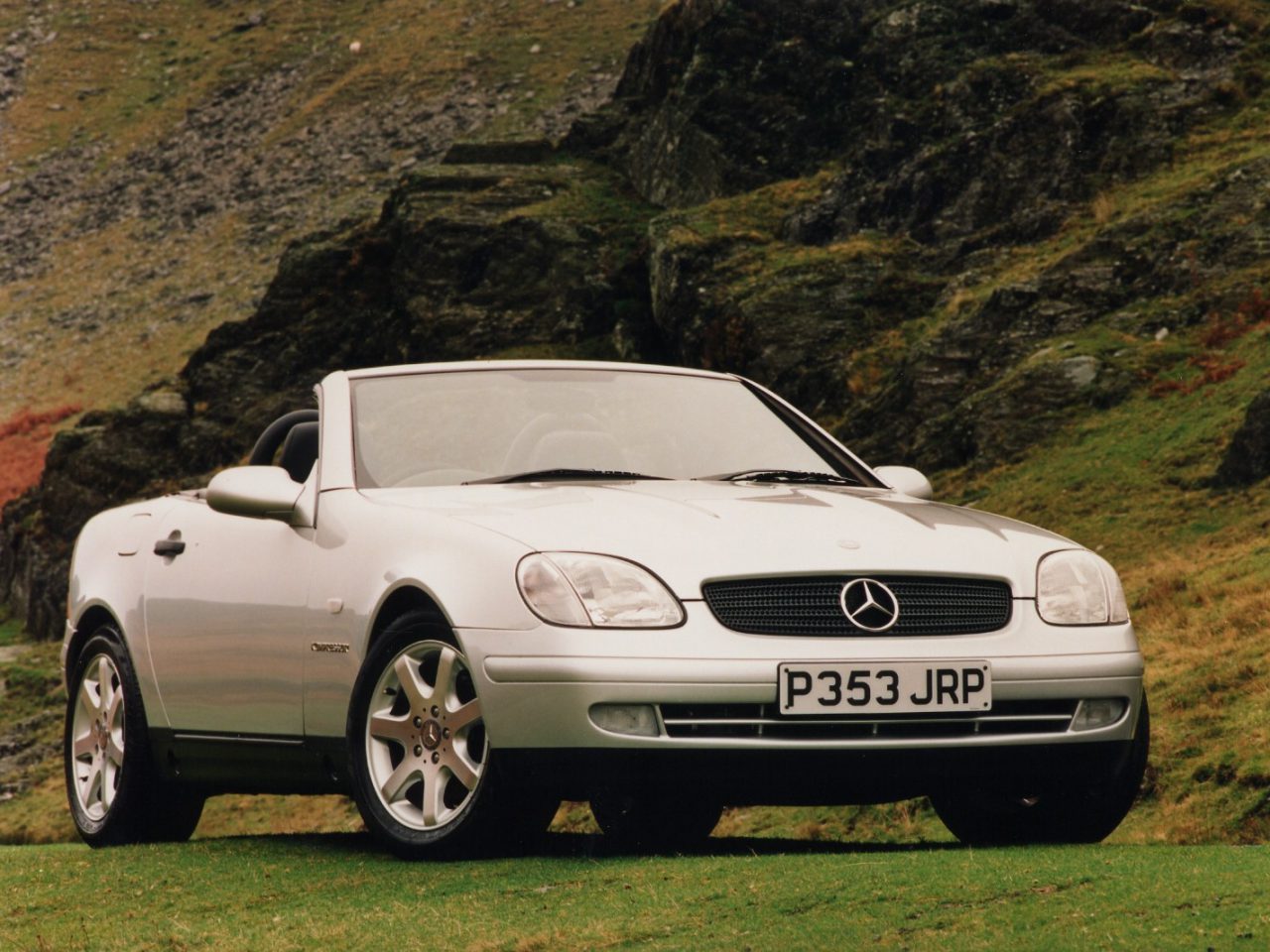 A Mercedes convertible for less than 5,000 euros? It's possible! The Mercedes-Benz SLK is a two-seater convertible with a steel folding roof; ideal for winter. The roof opens and closes fully electrically. Definitely try it out when you go for a test drive, because repair can be expensive. The first generation (1996-2004) offers a lot of comfort and often the quality is still outstanding. Tip: leave the SLK 200 behind and take the stronger SLK 230 with 'compressor' for extra muscles and that wonderful sound of the engine. To enjoy!
Cheap convertible no. 3: Peugeot 206 CC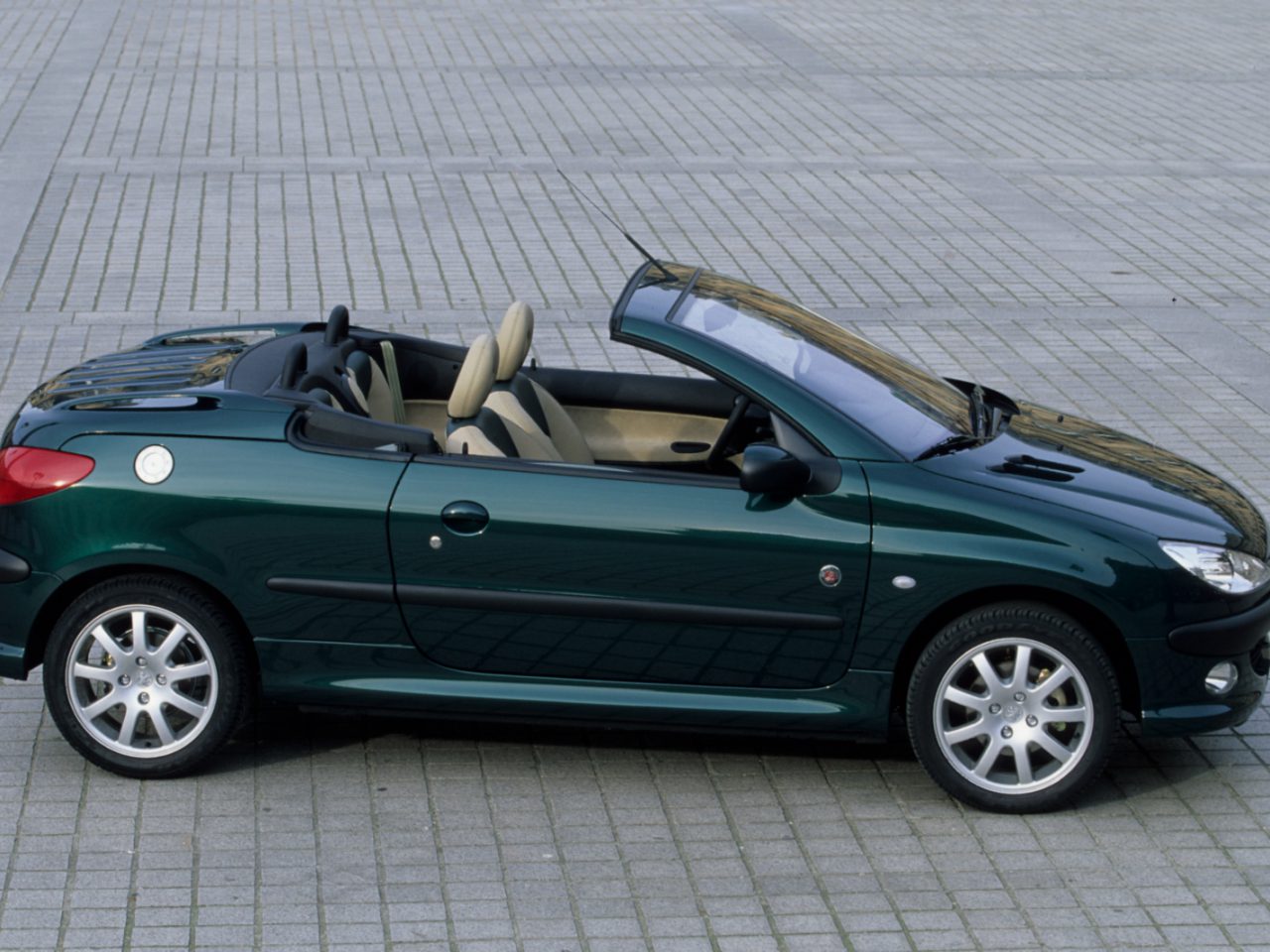 You can even find the Peugeot 206 CC (Coupé-Cabriolet, 2000-2008) for less than 1,000 euros. But if you want to make it to the corner, we'd spend more. What you get is a mischievous little car with an electrically operated steel folding roof and space for four people – although you can't actually sit properly in the back. The 206 CC was very popular, so the offer is large. The successor Peugeot 207 CC is also a cheap convertible.
Cheap convertible no. 4: Volkswagen Golf Cabrio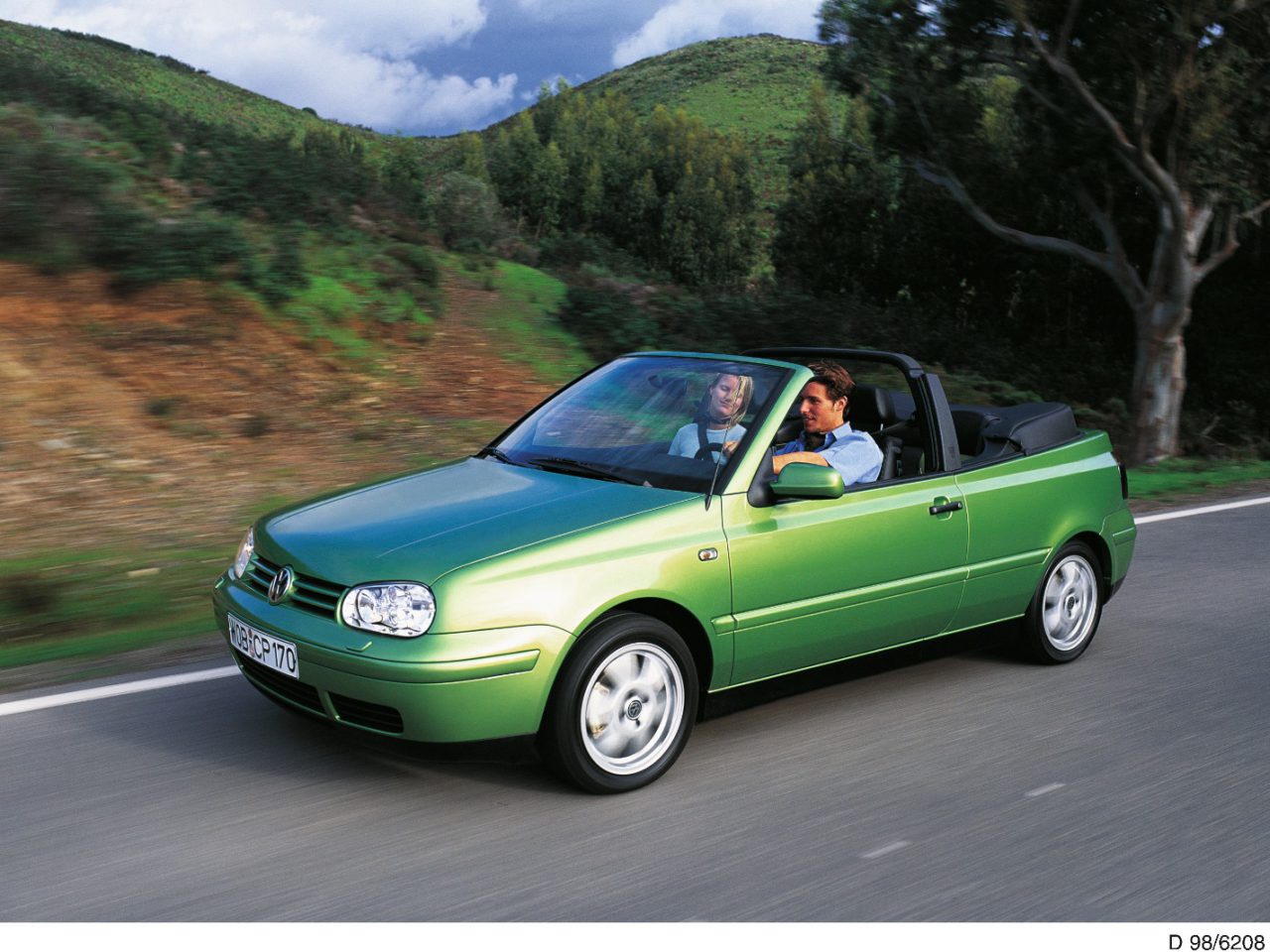 You can buy a used Volkswagen Golf Cabrio for several thousand euros. Not the first generation by the way; for the classic 'strawberry basket' (because of the clearly visible roll bar) you pay considerably more. The later Golf Cabrio (1994-2002) also has that roll bar, but is definitely less characterful. You have room for four people and you get a fabric roof that consists of several layers and is equipped with a fixed rear window for extra comfort. A nice classic detail is that the open roof rests on the body.
Cheap convertible no. 5: Saab 9-3 Cabriolet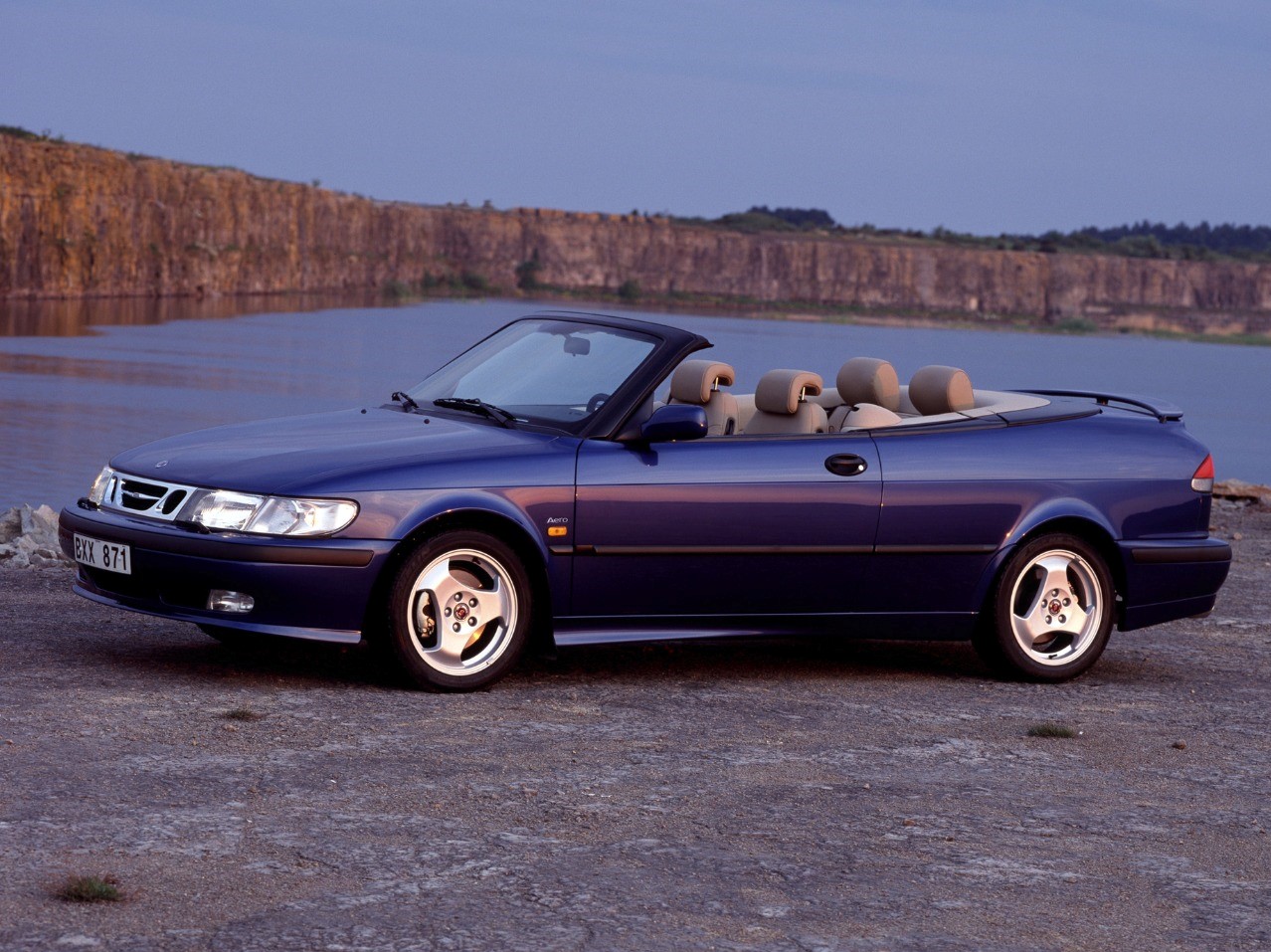 A spacious convertible does not have to be expensive. Take the Saab 9-3 Convertible (1998-2003). Extremely stylish and with a comfortable seat for four people. Mileage is usually high, because the model – unlike many other convertibles – was often used as the only car. The Saab 9-3 Cabriolet, developed in Sweden, is a four-season convertible with a well-insulated cloth roof and often leather seats. Definitely a classic in the making.
Cheap convertible no. 6: Fiat Barchetta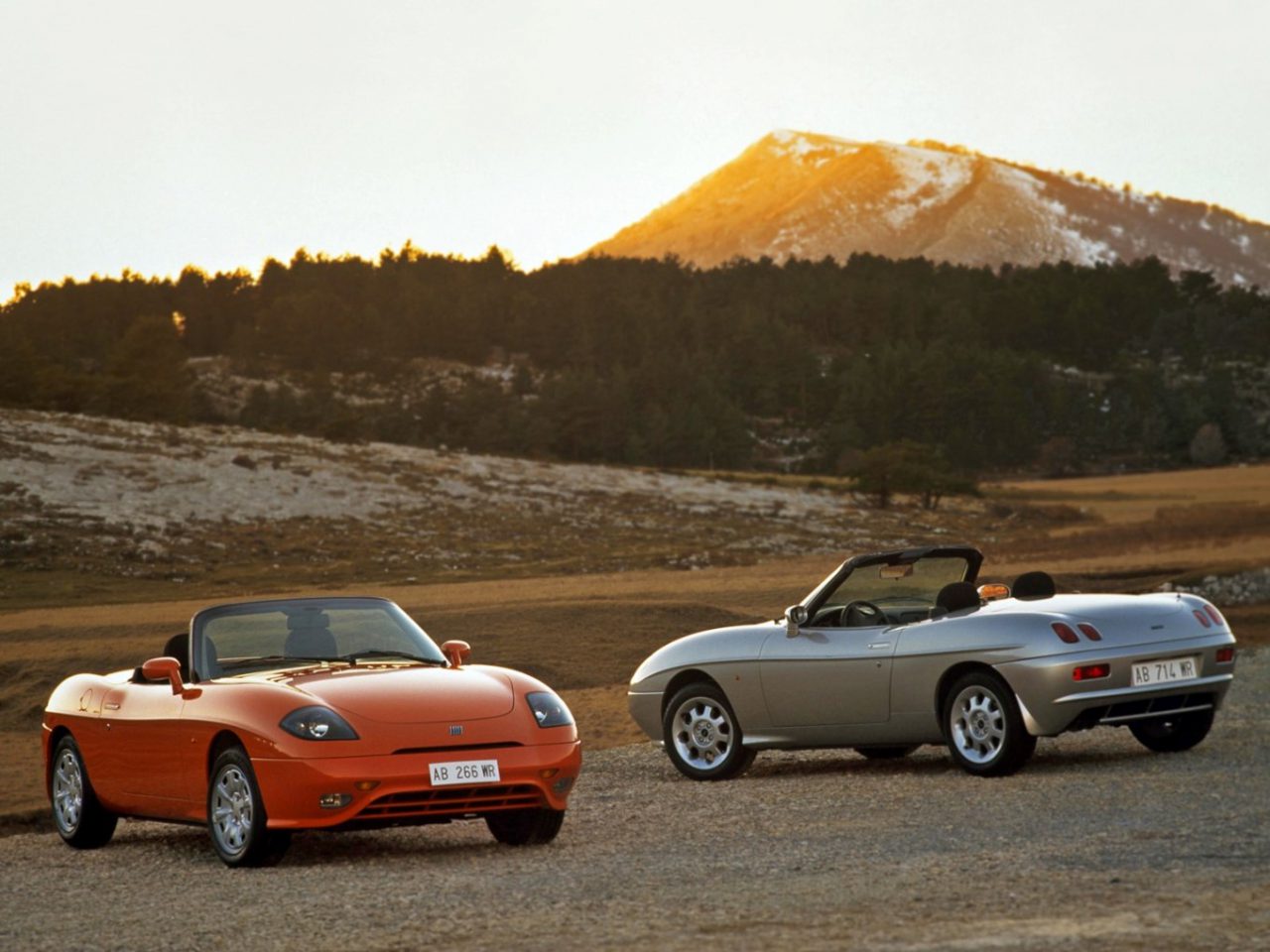 Ah, la dolce vita . There is only one cheap convertible for lovers of the beautiful Italian life: the Fiat Barchetta (1995-2005). A beautifully lined roadster ( barchetta means 'little boat' in Italian) with 131 hp and front-wheel drive. Take the pre-facelift version without that ugly mounted third brake light, like a pimple on the tailgate. You drive a Barchetta for about 4,000 euros. Tip: look for an orange copy, the nicest color available. Nice: as soon as you open the door, the door handles appear from a box like a devil.
Cheap convertible no. 7: BMW Z3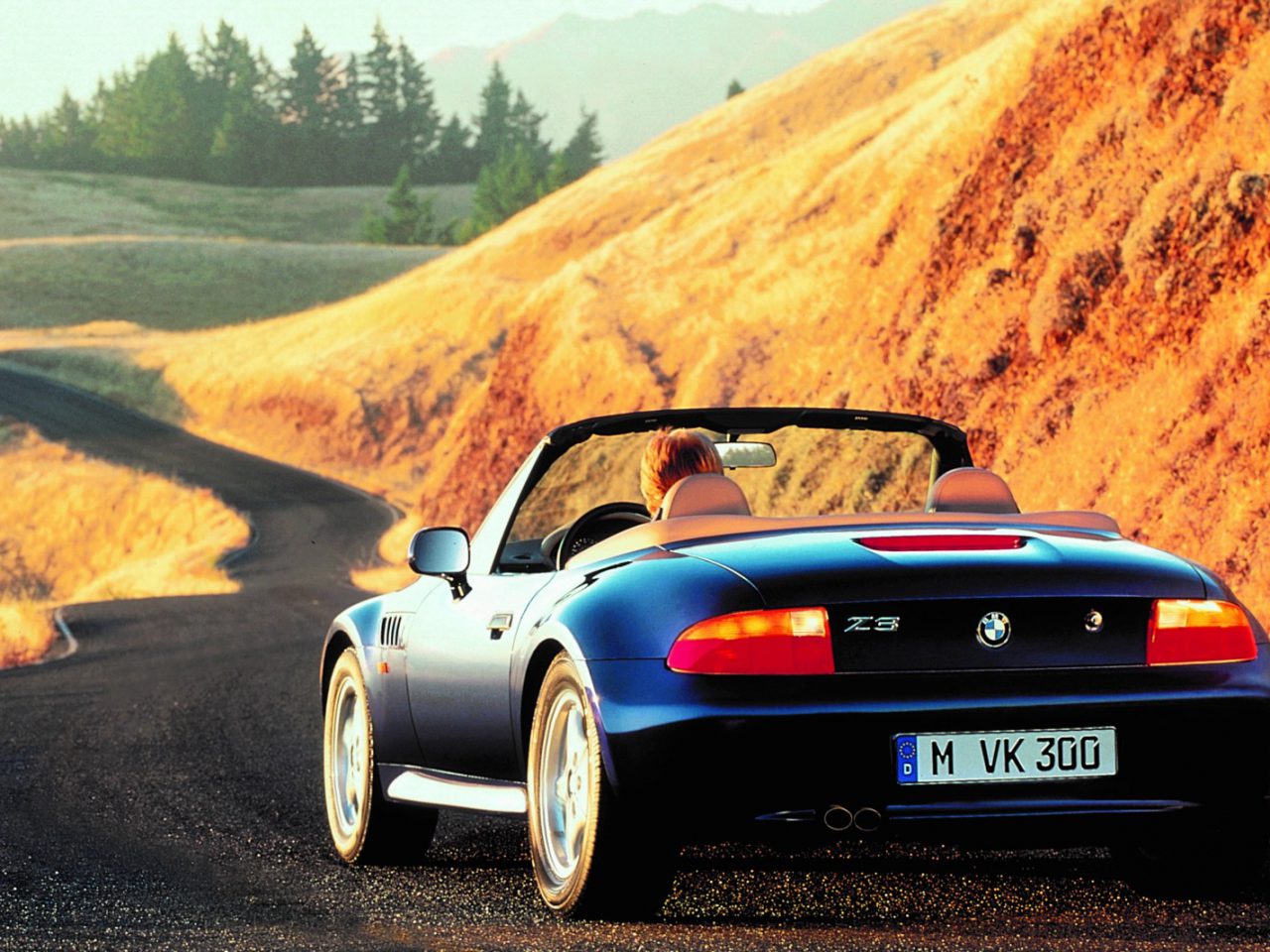 For less than 5,000 euros you tear away in a BMW Z3. The German roadster, the first BMW ever produced in America, made its big public debut on the silver screen in 1995, namely in the James Bond film 'Golden Eye'. Choice of four and six-cylinder engines and equipped with rear-wheel drive. The design is retro – for example the cooling slots behind the front fenders that refer to the now very expensive BMW 507, which is anything but a cheap convertible.