Car portrait: Hank's BMW 130i Challenge Rally car
BMW 130i Challenge
Designed specifically for rally and racing events, the BMW 130i Challenge rally car features impressive specifications. The car is powered by a 3.0-liter six-cylinder gasoline engine rated at 265 hp and 315 Nm of torque. The car has rear-wheel drive and is equipped with a six-speed manual transmission modified for rallying. Of course, the car itself has also been completely modified for rallying and features include a different steering wheel, bucket seats and an FIA-approved roll cage.
Hydraulic handbrake
The BMW 130i also has a hydraulic handbrake. For the photo shoot, the car was briefly driven outside, followed by a 180-degree turn thanks to that hydraulic handbrake and Hank's driving skills. The BMW 130i Challenge rally car also features a fully modified sports suspension, specially tuned to the car's capabilities. Enough about the car itself. It's time to let Hank himself speak.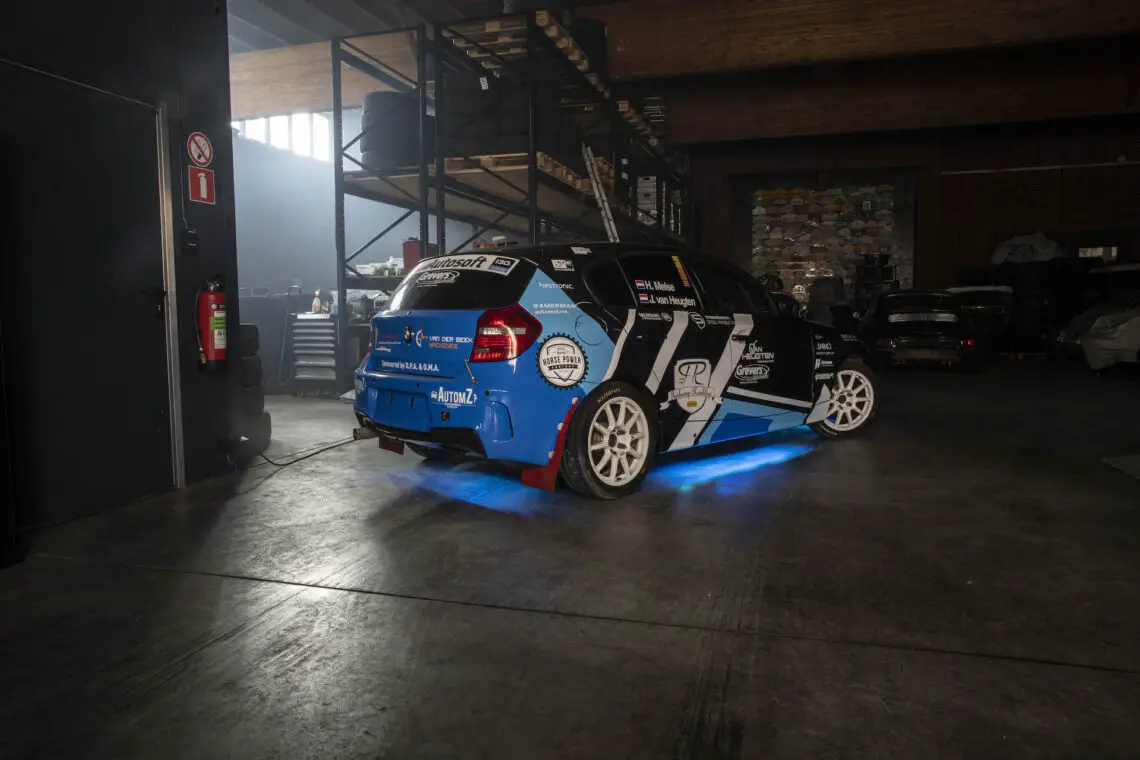 Where does your car passion come from?
"Ever since I was young I've been into cars and everything that comes with them. I used to go karting a lot, with rental karts. I was also always racing all kinds of vehicles around home on grass and dirt tracks. Even when I was a kid, I've been a real speedster. I started drifting at tracks like Weeze Airport when I was sixteen. My father was also always into cars, Porsches to be exact. He competes in the historic rally class."
Why did you choose rallying and not the more popular track riding?
"After several years of drifting in a competition, that started to get boring for me. In drifting, you get points for style and for how you perform the drifts, just like figure skating. You also often ride the same courses. At some point it became too much of the same, so it was time for something different. I used to drive all kinds of vehicles over meadows and dirt roads, so the choice for rallying was quickly made. I especially like the cooperation with the navigator. Rally driving is a real team sport, with many varied courses. There is also variation between the surfaces you drive on and so it is important to have a good tire strategy."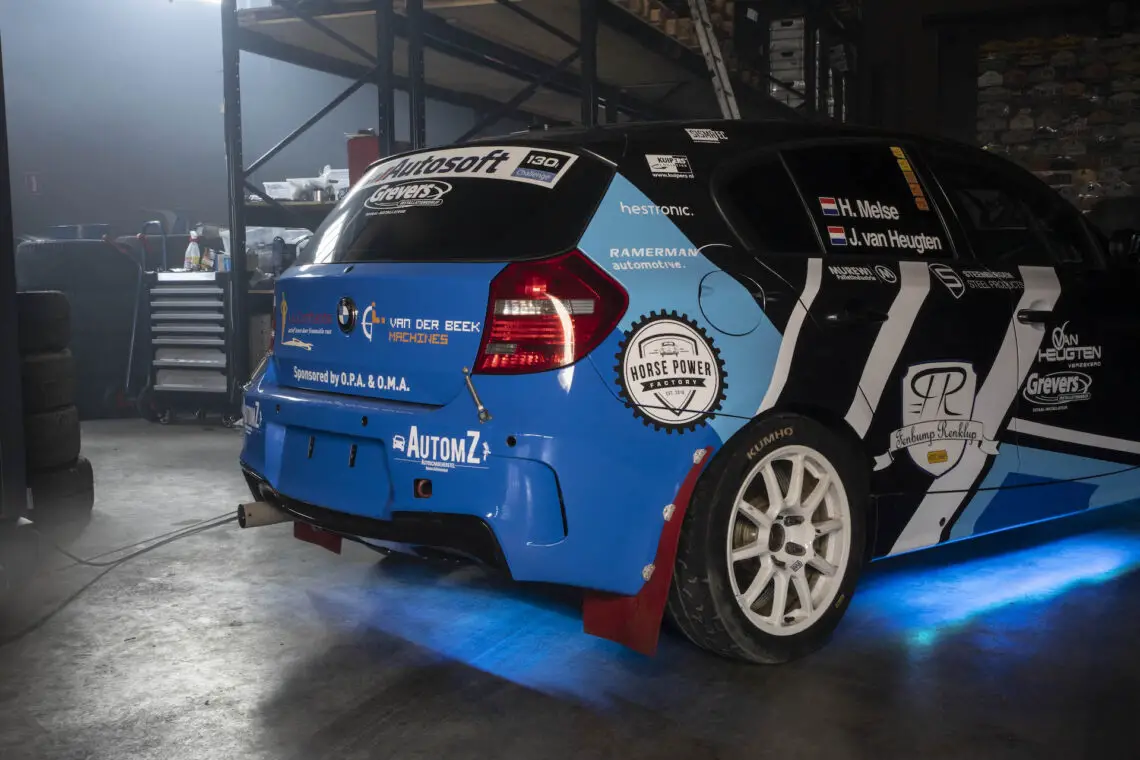 Why did you choose a BMW 130i Challenge as your rally car?
"After the choice was made to drive rally, we got our license with a Peugeot 206. Once the license was in, the search began for a suitable rally car. We looked at different types of cars, then we ended up with an Opel Manta. The choice was as good as made, when rally driver and professional preparer Jan Nijhof crashed with a BMW 130i Challenge rally car. Jan Nijhof decided after the crash to sell his car. We decided to take over the car and thus began the rally adventure in the 130i Challenge rally class, together with navigator Joep. The 130i Challenge is a very fun class, because all eight rally teams have largely the same car. Rally repairman Jan Nijhof still helps us here-and-there with the car and with the intricacies of the trade."
What comes after the 130i Challenge rally class?
"I want to win this class first," Melse began. "I want to finish this class first and only then look at other fun rally challenges. If we wanted to move on to another class then you go to the fast R5 rally cars with turbocharged four-cylinder engines. This class is very expensive financially though. A more affordable alternative to the 130i Challenge class is the GR Yaris Cup class. These cars are slower on tarmac, but a lot faster on unpaved terrain thanks to the four-wheel drive, among other things."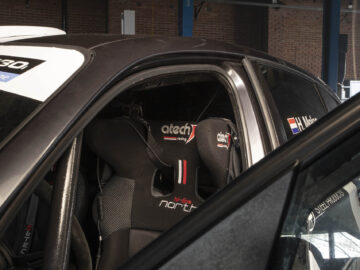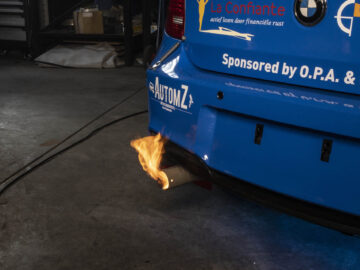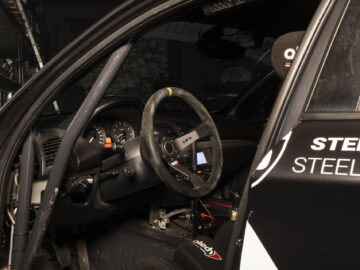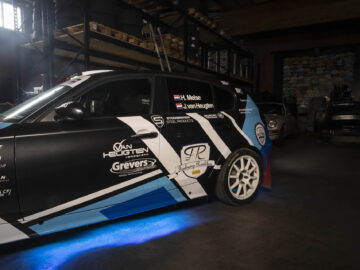 What is your best achievement so far in rallying? And where do you want to be a year from now?
"In our debut year in the 130i Challenge rally class, we finished third out of eight participating teams, which was a very nice achievement for our first season. We also won the Dwarsligger trophy, which is a trophy for creating the most spectacle. In a year I want to be champion in the 130i Challenge rally class. On a number of tests we were already faster than the competition and we learned a lot last year."
Should you wish to follow the rally adventures of Hank and Joep you can take a look at
www.instagram.com/adrenalineracers
.
Photography: YN Automotive