Buy this famous BMW S1000RR
The video in question
We all feel the internal need to open the throttle every now and then. But the ex-owner of this specific BMW S1000RR proved that you can also go overboard in that feeling. He was part of the trio that last summer drove from Breda to Rotterdam in 11 minutes. The men filmed the mad ride and posted the video on the internet, after which it went viral in no time. The video showed the motorcyclists overtaking other traffic on the left and right, reaching speeds of up to 250 km/h.
Text continues below the video.
To hand in
Based on the images, the police were able to arrest the road pirates. In December 2021, the three had to appear in court. There, the judge ruled that in addition to a prison sentence and a five-year driving ban, their motorcycles were also seized, including the matte gray S1000RR. This can be recognized by the color, the dark windshield and the standard mirrors.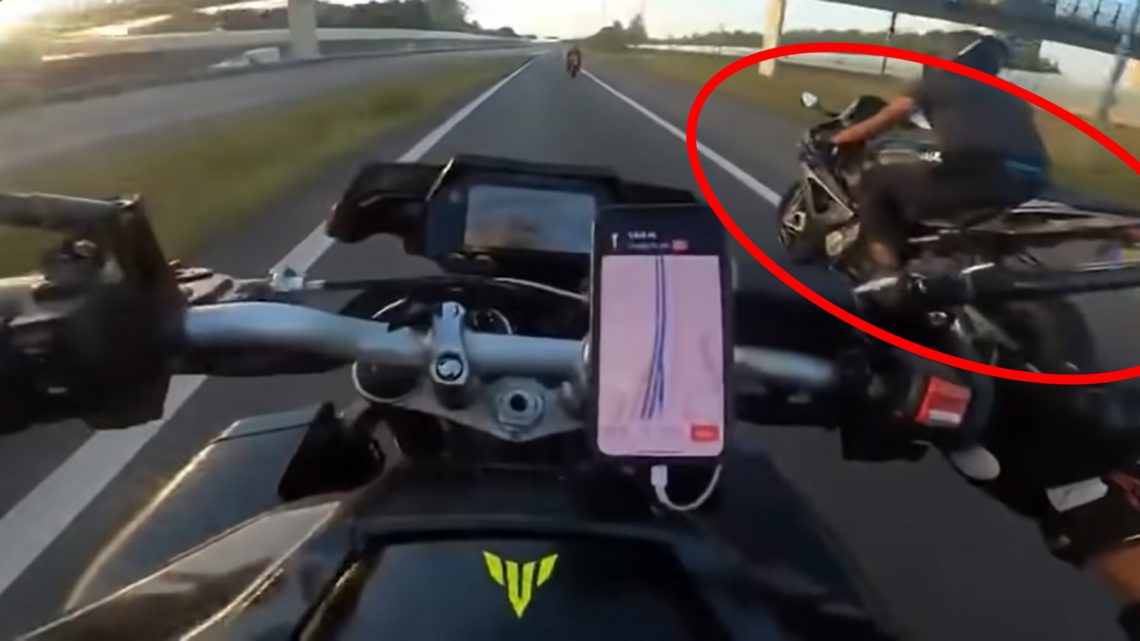 Domains Movable Property
The engine is now offered at Domains. The lot of the BMW S1000RR can be found here . For those who are not familiar with it, you can bid on confiscated goods at Domains. There is really everything on offer from cars and boats to scooters and trailers. Domains does not check the condition of the vehicle, so bidding is not entirely risk-free. The offered motorcycle has just passed 20,000 kilometers on the clock and with the maintenance intervals of 10,000 kilometers, there is a good chance that the S1000RR still needs a service. We recommend that you do, because it is certainly well used.