BMW E36 – Everything you need to know
BMW E36
BMW introduced the E36 in 1990. It succeeded the BMW E30, and was in turn replaced by the E46 in 1998. It was a lot more spacious and more powerful than the E30, but also considerably heavier. In total, the Germans built 53,711 copies of the third generation of the BMW 3 series.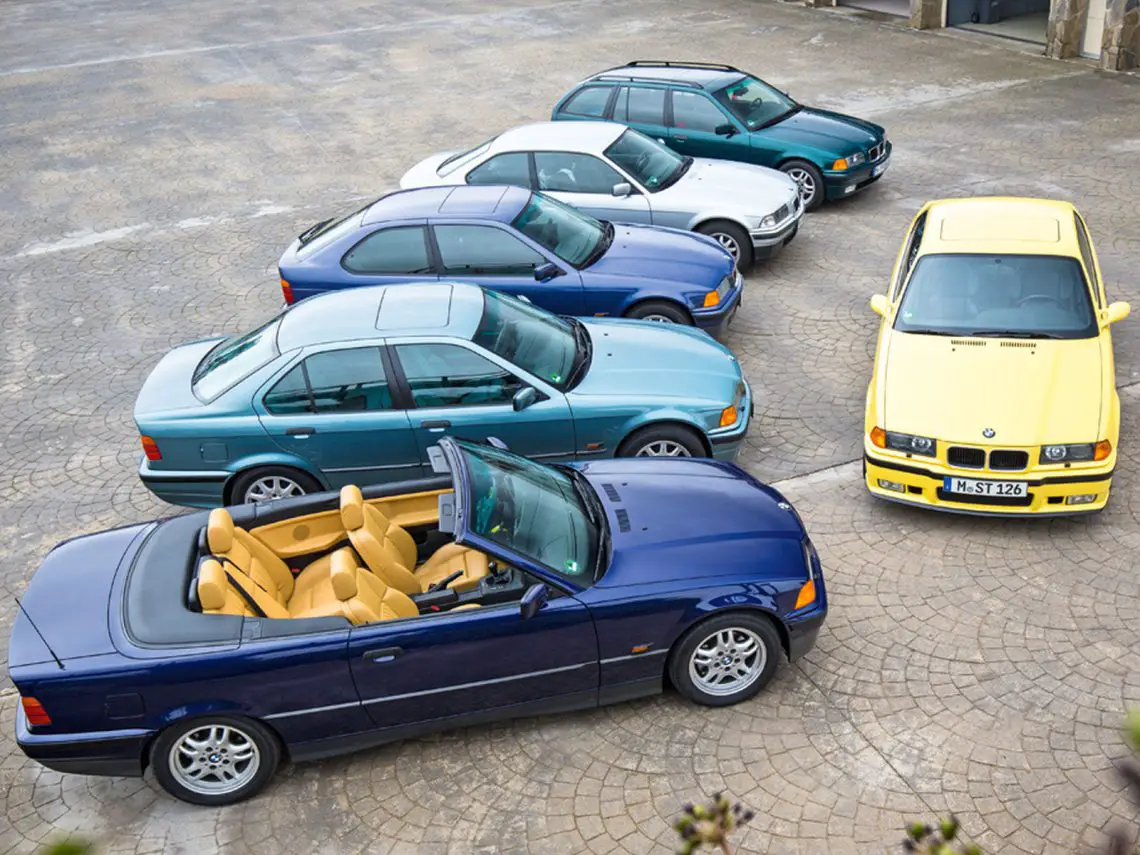 Different body shapes
Development of the E36 started in 1981 and the design was heavily influenced by aerodynamics. You can see this clearly in the small, narrow door mirrors and the streamlined headlights. Responsible for the design were the chief designers Pinky Lai and Boyke Boyer. The E36 was delivered in many types of versions: Sedan, Coupé, Cabriolet, Touring and a Compact version:
4-door sedan, 1990 to 1998.
2-door coupe, 1990 to 1999.
2-door convertible, 1993 to 1999.  
5-door station wagon (Touring), 1994 to 1999.
3-door hatchback (Compact), 1994 to 2000
Equipment variants
There are different equipment variants: Comfort, Edition, Executive Comfort or Executive Sport. Available safety equipment included driver airbag, passenger airbag (from 1993) and side impact airbags in later models, ABS brakes and stability control. It was a very modern car for its time.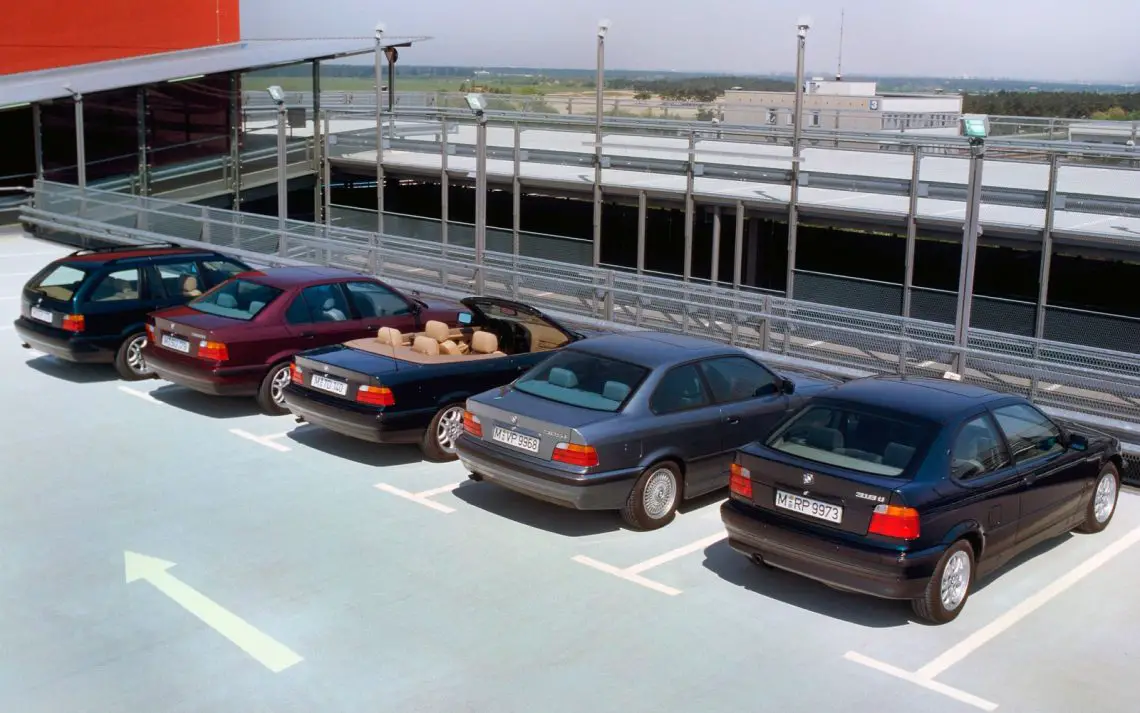 Motorcycles BMW E36
The engine range consists of four and six in-line petrol engines, with outputs from 98 hp to a maximum of 321 hp in the M3. Diesels were also possible, with a choice of four engines, with powers from 89 to 141 hp. As befits a BMW , all versions have rear-wheel drive. The E36 did not come with four-wheel drive, unlike its predecessor and successor.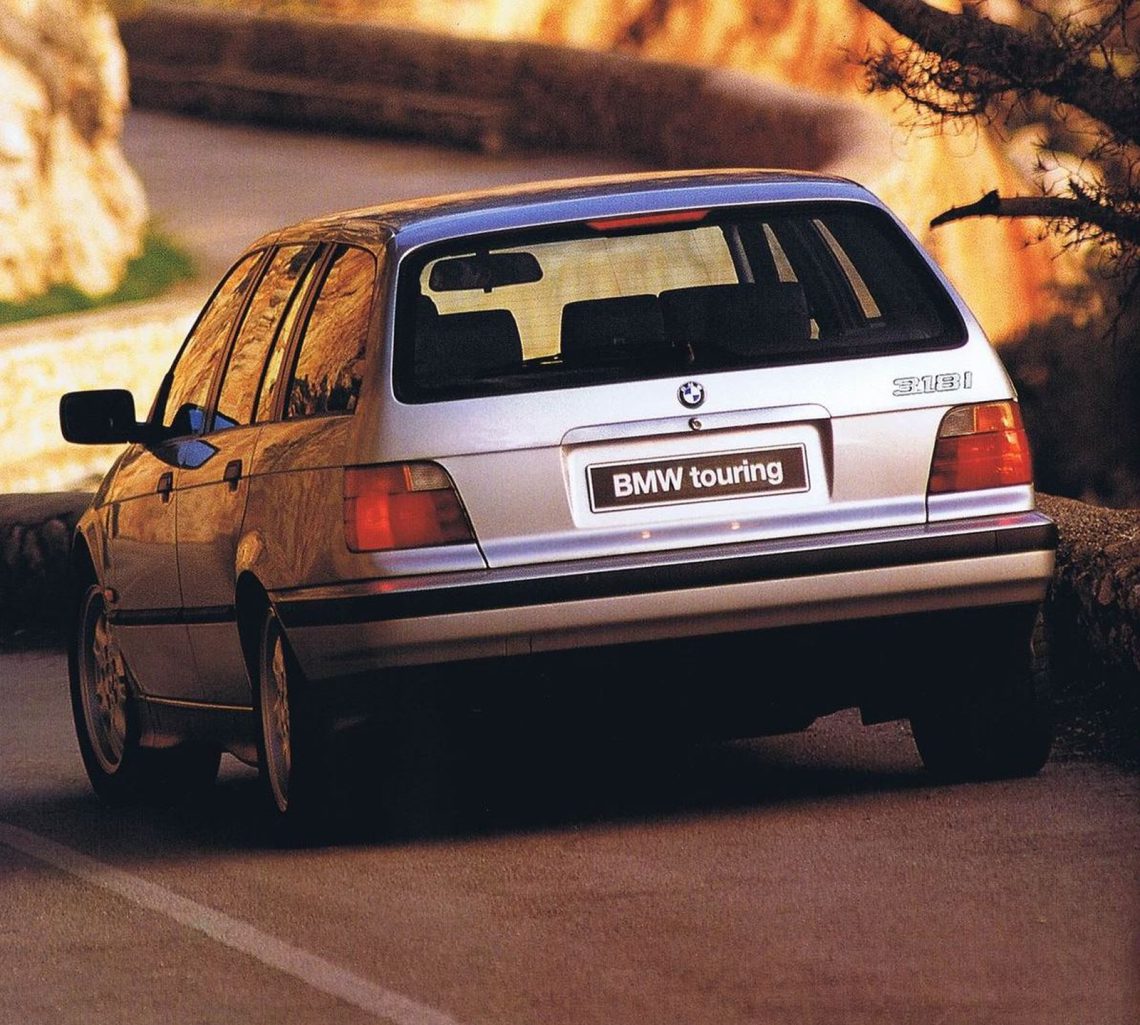 Three common problems BMW E36
With regard to the common problems with the BMW E36, you have to take into account the fact that these are (relatively) old cars. Matters such as rust, wear on parts such as brakes, etc. are obvious and are therefore not treated separately.
Other things to keep in mind:
The water pump on the E36 was often equipped with plastic impellers, which broke down over time. As a result, no more cooling water was pumped around. And without cooling, overheating occurs.
The parts that hold the side windows sometimes break, with the result that the window hangs crooked, or falls completely into the door. So take a good look.
The valve cover gasket can sometimes become porous. As a result, oil can leak.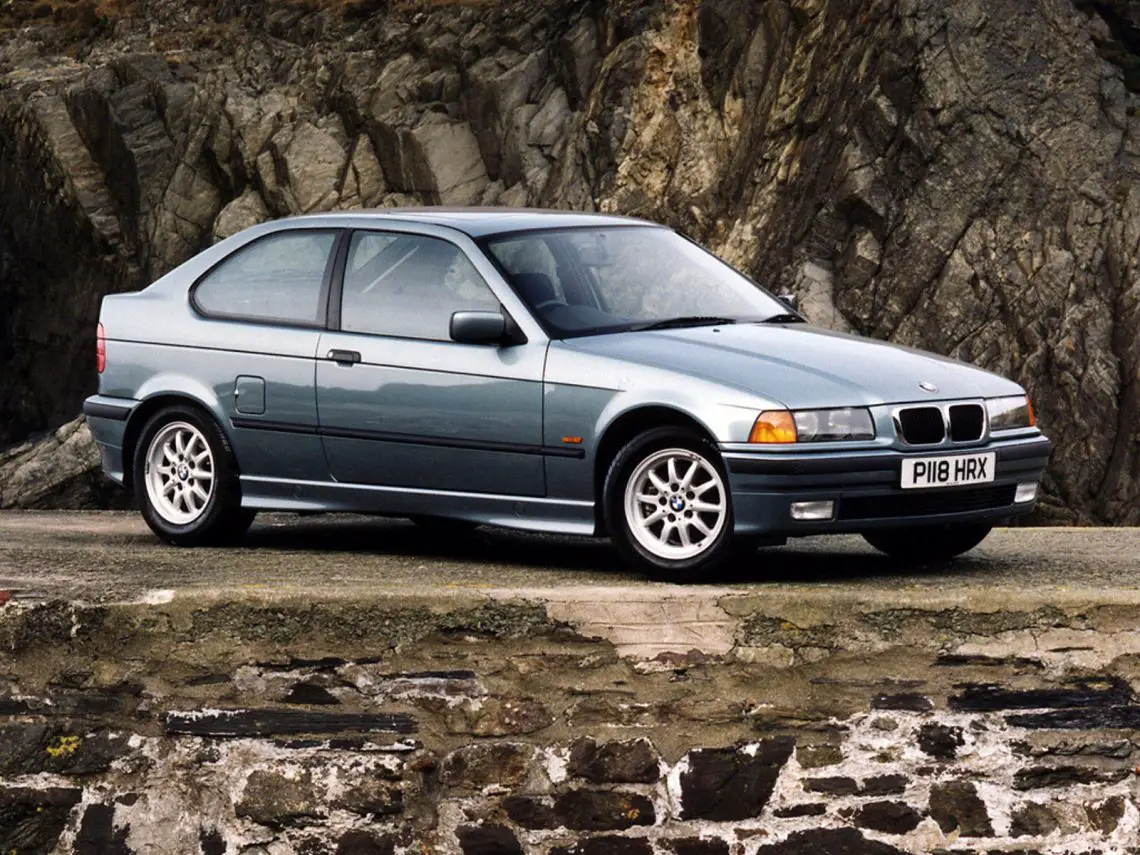 BMW M3 (GT)
BMW always releases a BMW Motorsport model of the 3 Series: the M3 . The M3 E36 initially got a 3.0-liter in-line six under the hood, which delivered 286 hp and 320 Nm of torque. After 1995 this was increased to a 3.2-litre, with 321 hp and 350 Nm of torque. A convertible version of the M3 also came on the market.
Then there's the BMW M3 GT. This was a limited European edition, in the color British Racing Green. 356 copies were built, all with production year 1995. This version had 295 instead of 286 hp. It is also 30 kilograms lighter, thanks to the use of light materials, such as aluminum. The top speed of this model is 275 km/h. This is a homologation model. In fact, it is a street-legal racing car.