AUTOTEST – CUPRA FORMENTOR E-HYBRID – THE BEST PLUG-IN HYBRID TODAY?
Striking appearance with power
It is not often that we step into a model of a new car brand. Cupra is of course not completely new, but it now stands on its own two feet. The first own model is a fact and is called Formentor. That sounds dark and exciting. You can only get it in our country with a strong but economical plug-in hybrid powertrain. How exciting is that in practice?
Cupra Formentor
Cupra is known as Seat's sporty sub-label, but those times are over. Cupra now makes its own models and in the near future mainly electric models. Think of the Cupra Born, which you can see as the sporty brother of the Volkswagen ID.3. Cupra still operates within the Volkswagen Group.
The Formentor is the first own model and is only available in our country as a plug-in hybrid. It was briefly available with a 310 hp 2.0-liter turbo petrol, but thanks to our tax system you had to pay almost 70,000 euros for it with some options. Do you want to know what you missed? Then read our test of the Formentor 310 4Drive here.
The Formentor e-hybrid is – partly thanks to its low emissions – a lot more friendly priced: you can start from 44,990 euros. Then you get 204 horses under the hood, but for 50,990 euros you have the 245 hp strong Formentor VZ e-Hybrid that we test.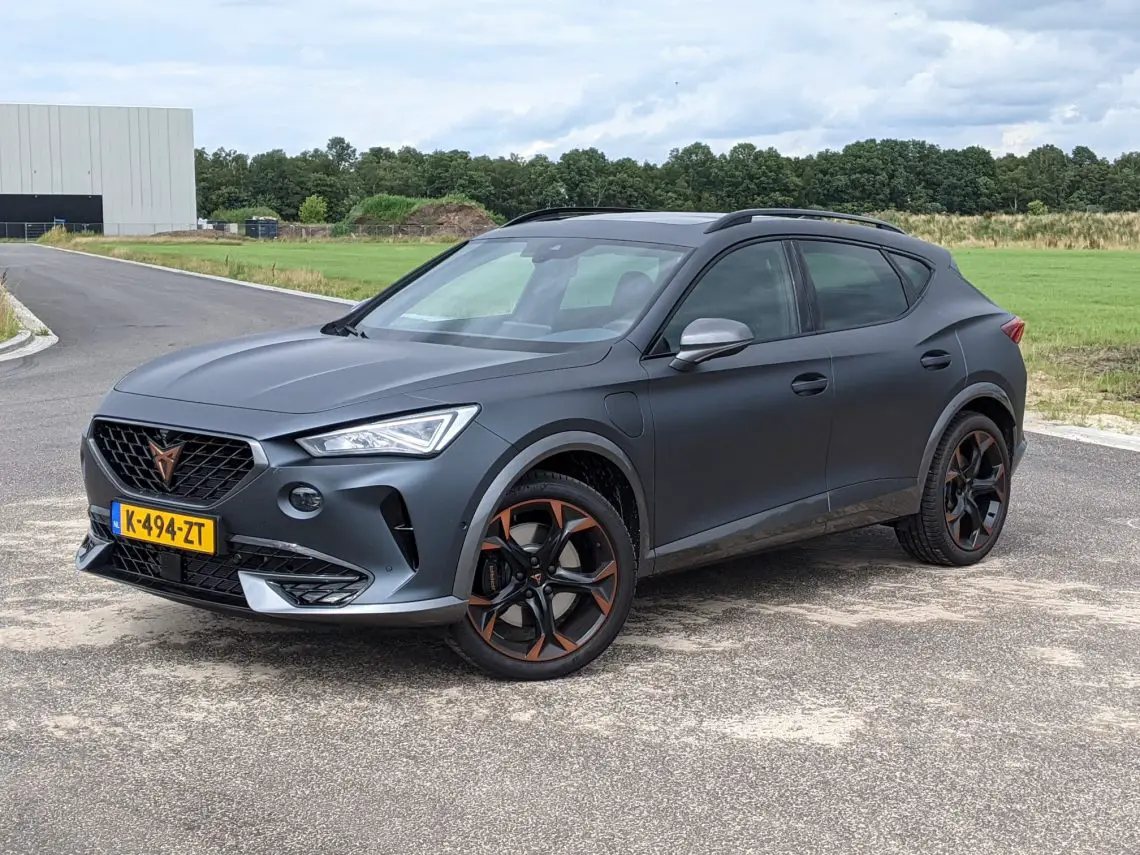 Two engines
Under the hood are two engines: a 115 hp electric motor and a 1.4-litre petrol engine that is good for 150 hp. You can't quite add up those horsepower, but the total system power comes out at 245 horsepower. The e-hybrid comes standard with a 6-speed dual-clutch automatic transmission.
The 204 hp e-hybrid needs 7.8 seconds to sprint from 0 to 100 km/h. Our VZ e-hybrid takes 0.8 seconds less and has a top speed of 210 km/h.
Electric driving
The electric motor gets its energy from a 13 kWh battery pack, which gives you 54 kilometers of electric range on paper. In practice you are about 45 kilometers away, which for most Dutch people should be enough for the daily ride to the office or the supermarket. You can drive electric up to 140 km/h, above that the petrol engine kicks in.
The battery pack weighs 130 kg and is placed low so that it does not negatively affect the driving dynamics. At a wallbox at home or a charging station in the street, it takes 3 hours and 40 minutes (3.6 kW) or five hours (2.3 kW) to fully charge the package.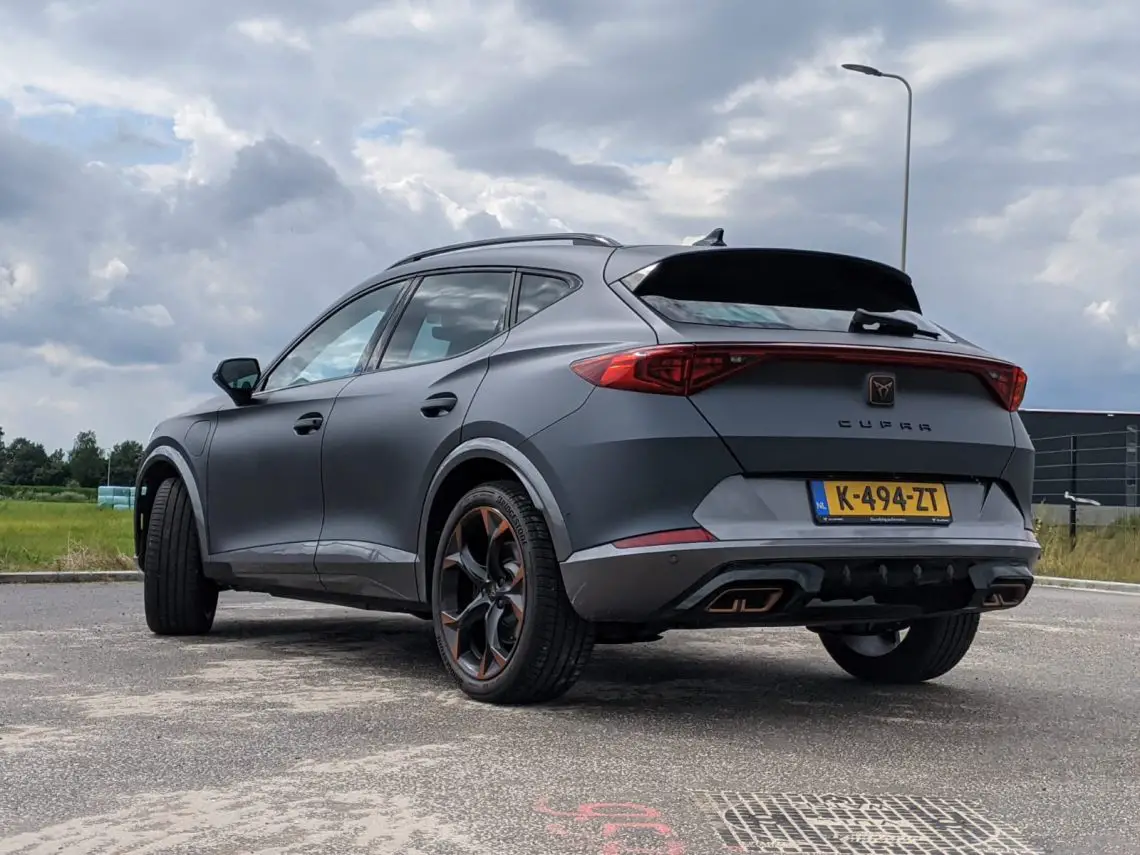 Cool looks and striking colors
Tastes differ, but we think Cupra immediately hit the spot with the Formentor. He looks tough and mean, with a pointed nose and angry-looking headlights. Behind the wheel you look over an elongated hood, which almost gives you the feeling that you are in an American muscle car . This has been well thought out.
The colors used enhance the striking looks. For example, our press car has the color Petrol Blue . A beautiful deep dark color blue, which is extra special because it has a matte finish. In addition, the car is full of striking copper-colored design elements. Think of the logo, the 19-inch wheels and the exhaust tips.
Attention seeker
Cupra has therefore done almost everything to give the Formentor a striking appearance. We can say that we succeeded. Do you like to chat with passers-by when your car is parked somewhere? Then buy a Cupra Formentor in the color Petrol Blue. During our test week, we had to explain almost daily to curious passers-by which brand it was, only to have to confirm that the matte color and copper accents do indeed look special.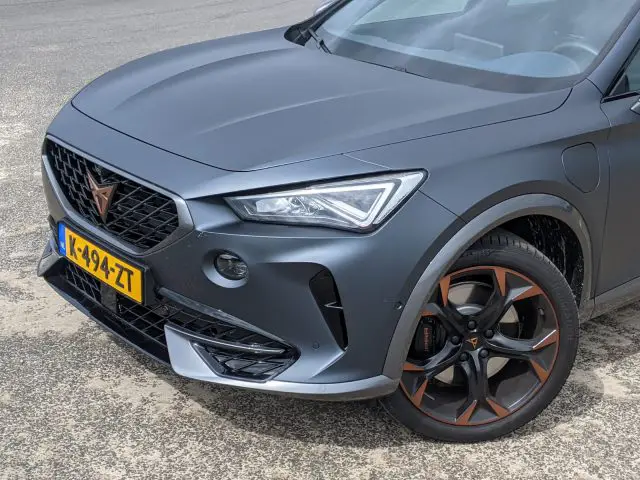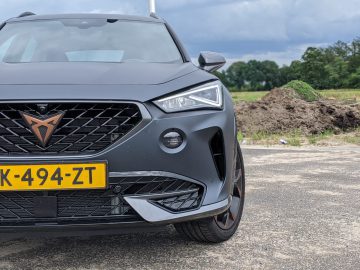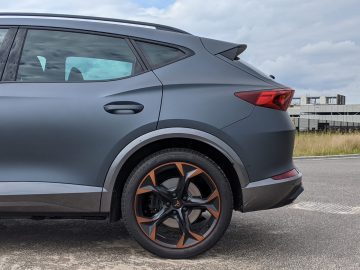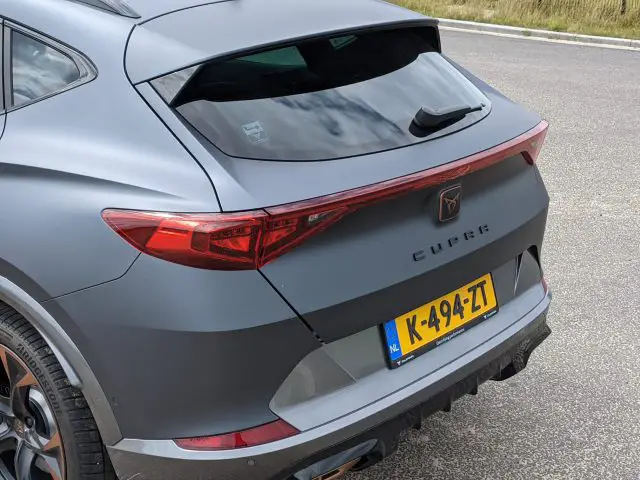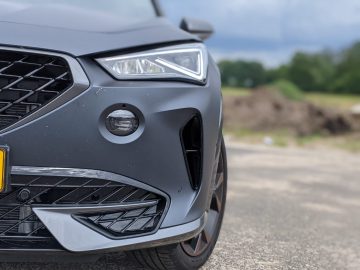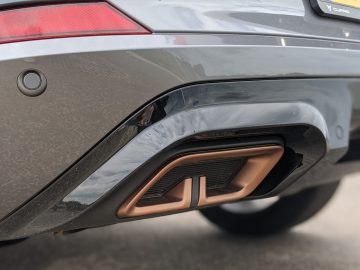 Practical
So it looks nice, but is it also a bit practical? Well, it's less practical than the Formentor 310, which doesn't have a plug-in hybrid powertrain. The battery pack takes up some space, leaving less luggage space in the back: 345 liters. That's not the end of the world – there's still plenty of room for a few suitcases or your daily groceries – but it's not a space miracle because of that. But you may not buy Cupra for that either.

You sit well in the back seat, even as a grown man. That is quite cleverly done, because the car is quite high on its wheels and has a low roofline. Fortunately, you hardly notice it inside. We can even lose our legs just fine.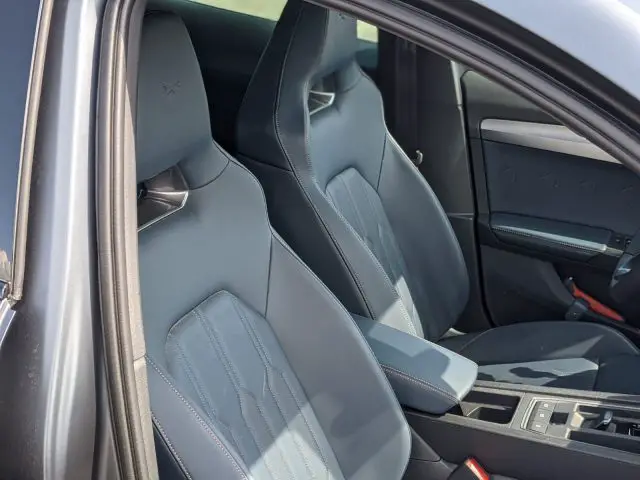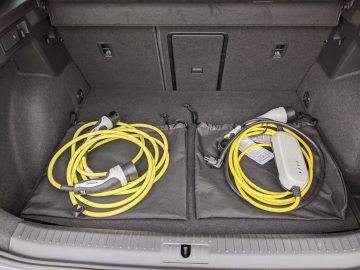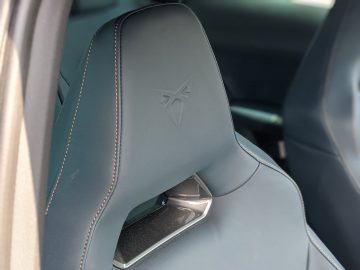 No physical buttons
Behind the wheel you stare at two large screens. A 10-inch infotainment screen in the center of the dashboard and a digital instrumentation behind the wheel, which you can set completely to your liking.
The infotainment screen looks good, but the system that runs on it is not the best the Volkswagen Group has ever produced. Sometimes it's just a little too slow. Because there are no physical buttons – except on the steering wheel – you have to operate just about everything on this slightly too slow screen. So not ideal.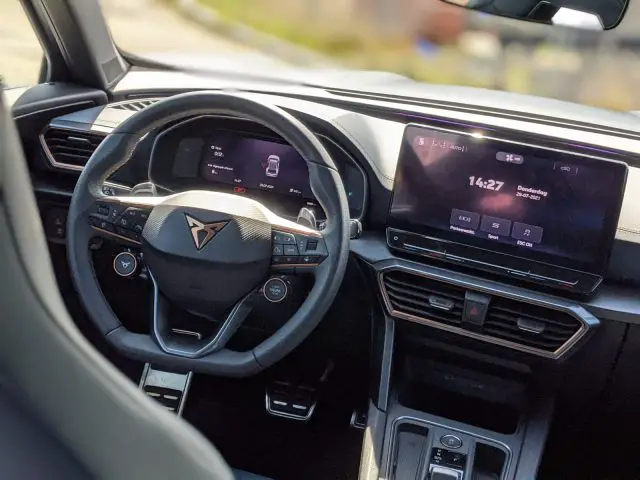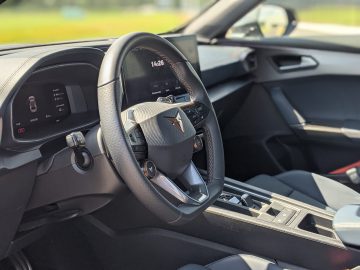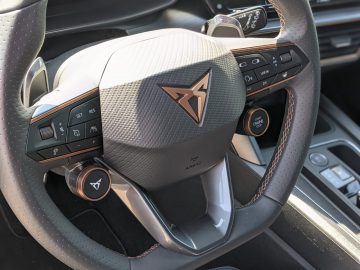 Sporty feeling
The interior also looks – just like the exterior – tough and exciting. The materials feel nice and it is all well put together. Here too, the copper-coloured elements are suffocating. Not the large 10-inch screen, but the steering wheel demands all the attention.
Not because of the large copper Cupra logo on the airbag, but thanks to the two round buttons that start the car and select the driving modes. Again, this has been well thought out. As soon as you get behind the wheel you get in the mood, even before you have driven even a meter.
But how exactly does he drive? You can see that and all the details in our driving test video: