Are you a cat person? Then you're out of luck in a MINI!
MINI Spike
Spike is the mascot of the MINI brand. The manufacturer is bringing the happy little dog back to life in the digital world. Spike guides you through the circular infotainment system in the dashboard of the future MINI model family. In his role as MINI Intelligent Personal Assistant, he provides various forms of support.
MINI Concept Aceman
Spike also appears in the cockpit of the new MINI Concept Aceman of which a production version will also follow. The new SPIKE mode sets the perfect stage for the digital companion, presented to the public for the first time on the new circular central OLED display and dashboard. MINI will present more insight into the digital world of the new model family and the various features offered by SPIKE during 2023.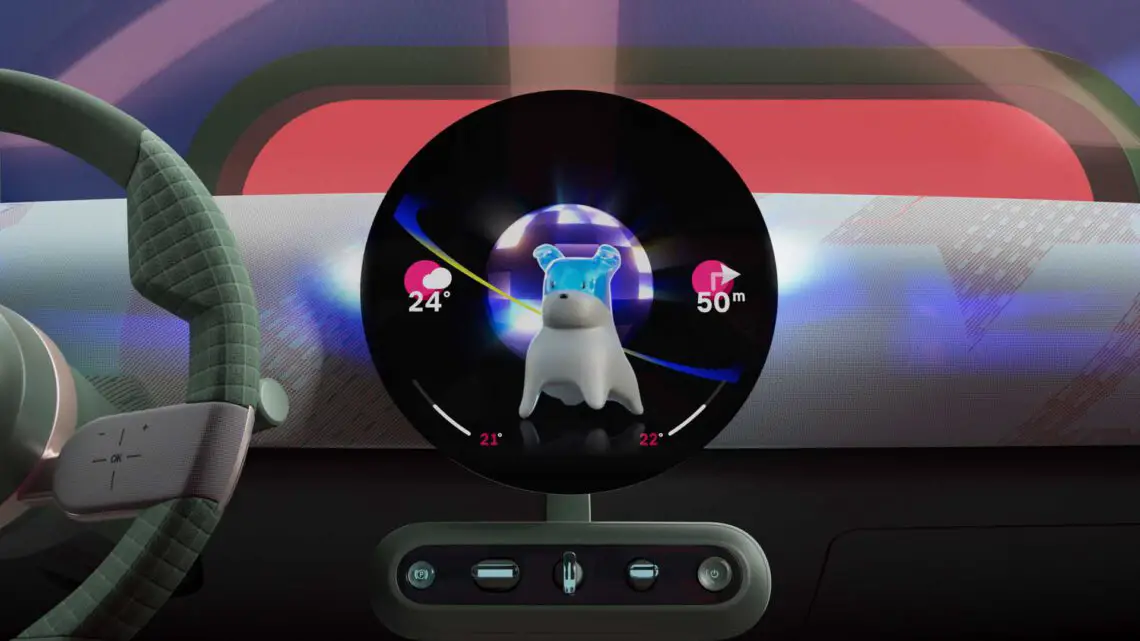 Familiar doggie though, that Spike
Spike has been the British premium brand's mascot since the introduction of the new MINI in 2001. The bulldog, with its compact and powerful stature, British heritage and likeable character, was already considered the perfect animal equivalent of the MINI at the time.
"MINI has always been synonymous with positive emotions and remarkable experiences," says Oliver Heilmer, Head of MINI Design. "That's why we are now taking Spike digitized into the future. And he is not just a design experiment – he will be a characterful companion for the MINI driver's user experience."
New model family from MINI
The upcoming launch of the brand's new model family reinforces the car's connection to the driver's individual lifestyle. The bond between MINI driver and car is enhanced by a digital character that Spike embodies in his own personal way.