A couple paid over 30 million euros for this Rolls-Royce La Rose Noire Droptail
Price tag
Okay, what should that cost, such a coachbuilt Rolls-Royce? Of course, the brand makes no statements about that. But Bloomberg was able to find out some information anyway: each car costs about $31.8 million, which translates to about 30 million euros. Rolls-Royce thus rakes in over 120 million euros with four cars. But that also requires quite a bit of effort on the part of the manufacturer, because a car like the Rolls-Royce La Rose Noire Droptail takes a lot of time to develop and manufacture.
No room for hardtop
The car has a removable hardtop, but you cannot store that hardtop inside the car. So always check Buienradar to see if it's going to rain. Because, unfortunately, you are not protected from Mother Nature's crying fits.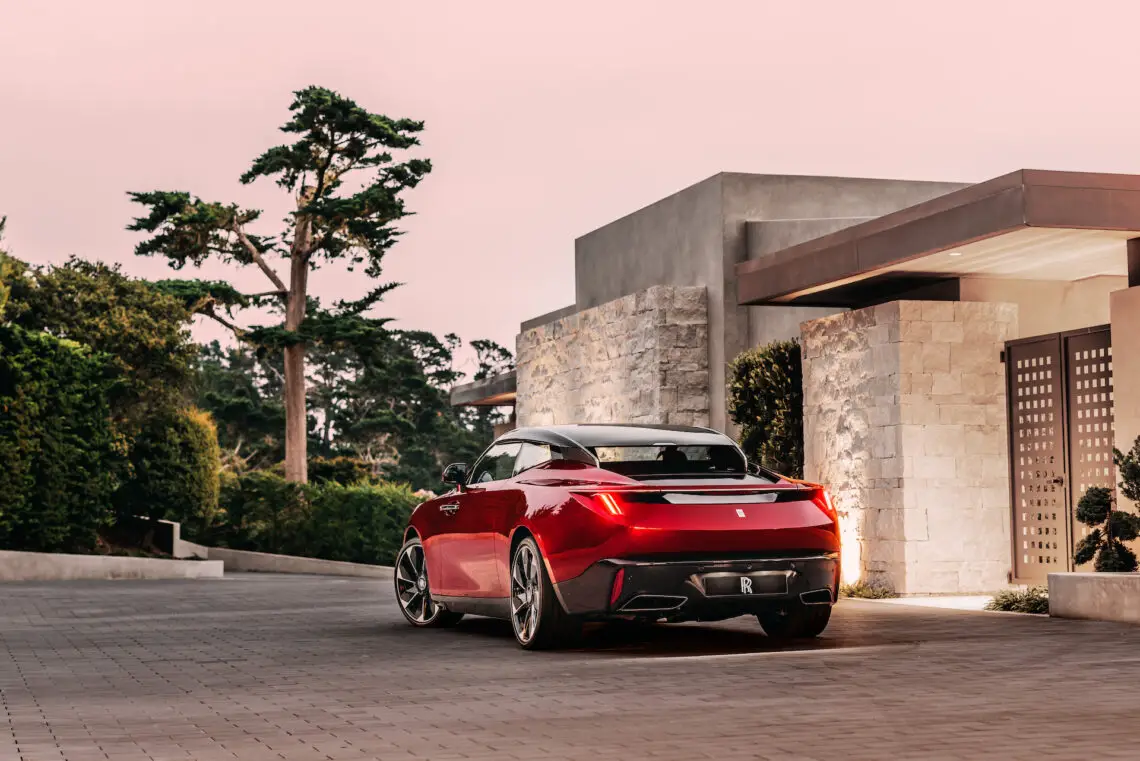 V12 engine
Under the hood houses – how could it be otherwise – a 6.75-liter twin-turbo V12 engine with an output of about 600 hp and over 800 Nm of torque. Exact specifications are not given by Rolls-Royce. What matters most about this car is the craftsmanship and attention to the smaller details. Details that Rolls-Royce put a lot of hours into. Because from idea to final production reportedly took over four years. So this car had been "in the making" for a while.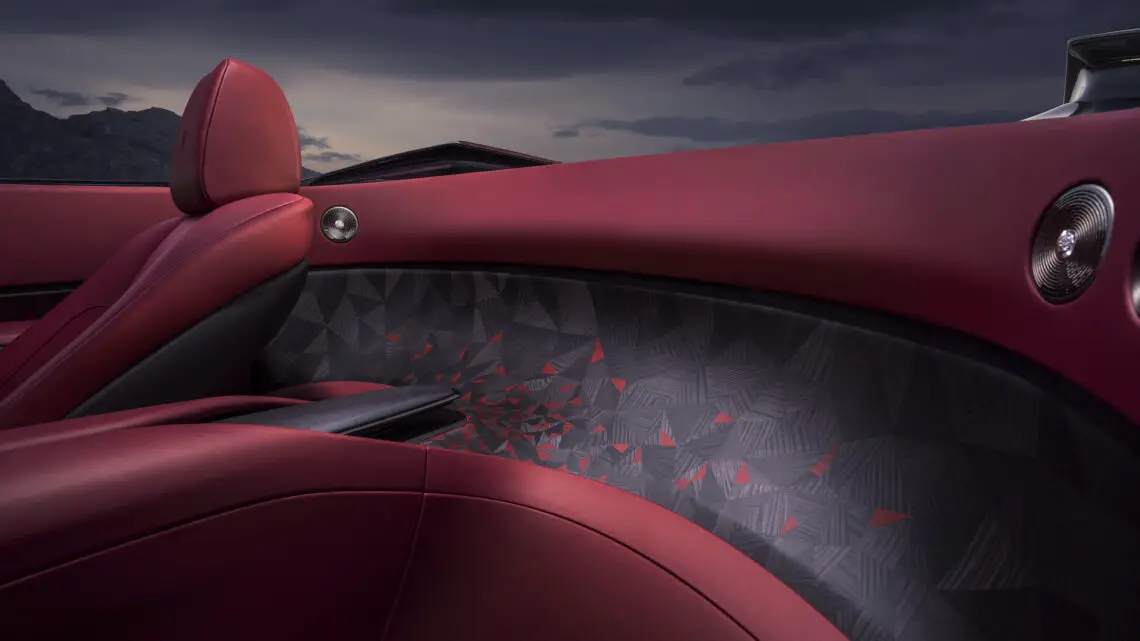 The Black Rose
This particular example is called Rolls-Royce La Rose Noire Droptail. The other cars will be renamed, of course. For the La Rose Noire (The Black Rose), buyers took inspiration from the Black Baccara rose, one of the most classic rose varieties in the world. The Brits combine warm colors with carbon fiber, high-quality metals and, of course, the best leather you can get. But the pièce de résistance has yet to follow: the curved module behind the two seats. A work of art composed of 1,603 individual wooden parts, 533 of which are red. They should represent scattered rose petals. Only one person at Rolls-Royce worked on this part. It cost him several weeks of his life.
With matching watch
The Black Rose theme is also carried through to the dashboard, which houses a removable 43-millimeter watch. This watch was specially designed by Audemars Piguet.
Tasty champi to go with it?
To celebrate the unveiling of the Rolls-Royce La Rose Noire Droptail, the owners commissioned an exclusive vintage Champagne de Lossy, one of their favorite wineries. This wine can be stored in a unique Rolls-Royce champagne case, equipped with matching rose petal parquet and executed in the colors and materials of the car. With the push of a button, the champagne box opens. The bottle and hand-blown crystal champagne glasses then appear in view.