5 reasons why you should or shouldn't buy a Ford Mustang Mach-E GT
👍 He's bloody fast
They don't make a slow Mustang at Ford. Not only the traditional Mustang with roaring petrol engine is fast, the basic Mustang Mach-e is also a smooth boy. The 269 hp basic version shoots from 0 to 100 km/h in just 6.2 seconds. If it is a bit faster, you should choose the 351 hp AWD version. It gets the job done in 5.1 seconds. Do you also want to give Porsches, Aston Martins and even some Ferraris a hard time? Then choose the Mach-e GT. It has 487 hp and an almost insane system torque of 860 Nm. The result? A 0-100 time of 3.7 seconds.
Before you run to the dealer: check whether physiotherapy is included in the basic package of your health insurance. With this power (860 Nm!) you will sooner or later get neck complaints. The Mach-e GT is even a bit faster than the traditional Mustang with a thick V8 petrol engine. The 460 hp strong Ford Mustang Mach-1 can reach 100 in 4.4 seconds.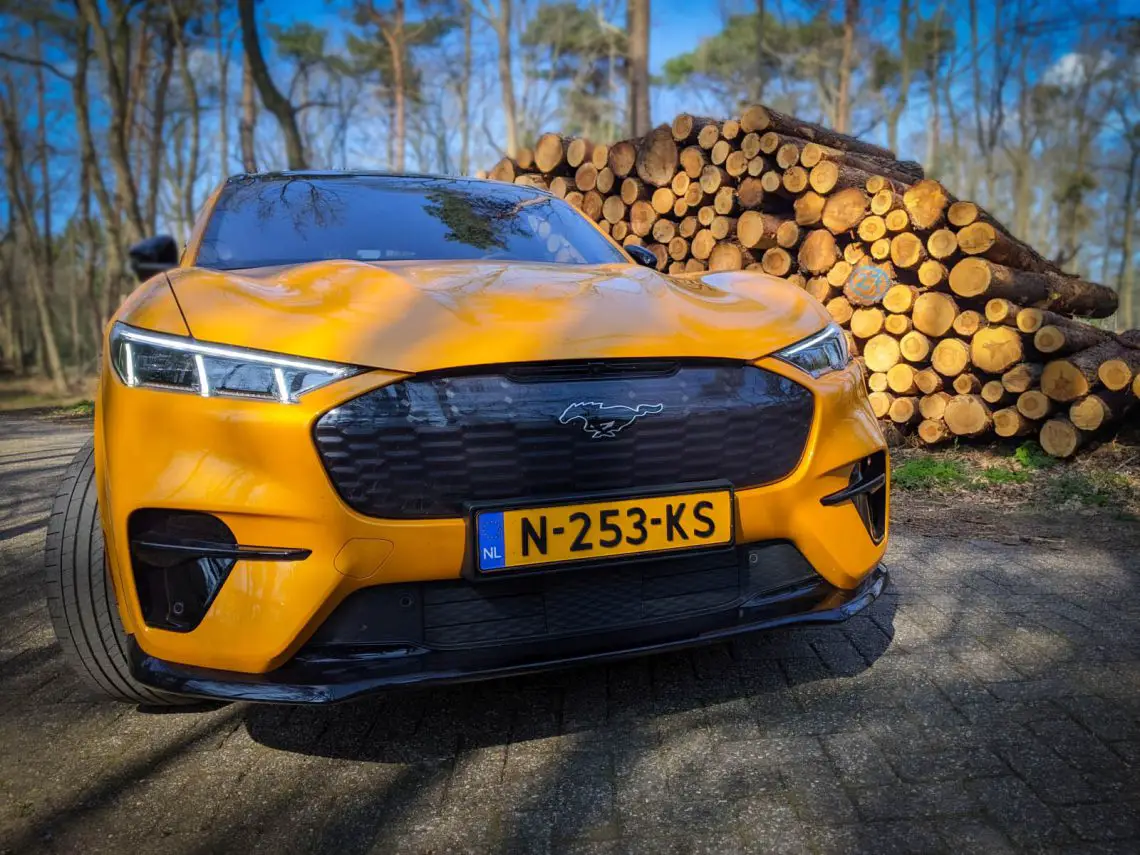 👍 Helmsman SUV
The Mustang Mach-e GT isn't the only electric car with impressive acceleration figures. With an EV on a straight stretch of asphalt you can quickly beat a car with a fuel engine. But on winding courses, an electric car often cannot disguise its weight. However, the Mach-e GT turns out to be a driver's SUV par excellence. Grip is present to a large extent and there is hardly any leaning. Understeer only occurs when you really drive it crazy.
You will therefore not quickly run into its limits on the public road. How is that possible? The Mach-e GT comes standard with adaptive MagneRide suspension. This system electronically controls the so-called magnetorheological fluid in the damper, so that it reacts immediately to changing road conditions and adapts the driving character of the car to the selected driving mode.
👍 He stands out very much
Don't you mind if people stare after you as you drive by? In the Mach-e GT you often have to deal with this. Especially if you choose the color Cyber Orange, the color that our test car has. Other things that stand out on the GT version are the dark 'grille', while on the regular Mustang Mach-e the grille has the body color. The aggressive front bumper with larger air intakes, a sporty splitter, 20-inch alloy wheels and bright red Brembo brake calipers will make other cars quickly pull over in front of you.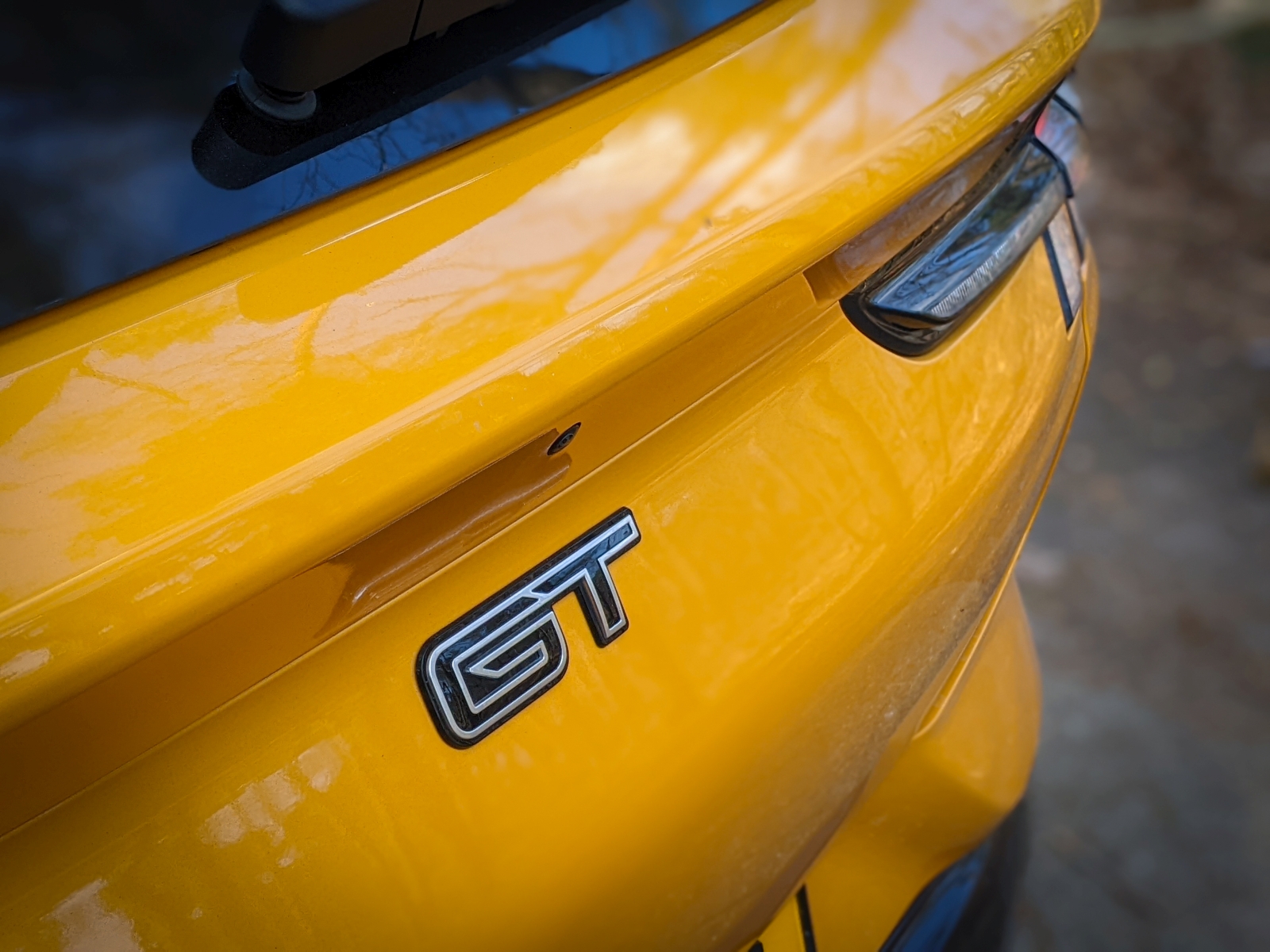 👍 It's practical
In everyday life you usually have little use for such a gigantic fast car. Nice to get out of the garage on a Sunday afternoon for a little round with your partner next to you. However, the Mach-e GT is a full-fledged family SUV. In the back, three children can sit comfortably next to each other and the luggage space is 402 liters. You can even store a number of bags under the hood – in the 'frunk'.
The Mach-e GT is also packed with modern technology, such as a gigantic 15.5-inch touchscreen and a B&O audio system with ten speakers. Thanks to a battery pack with a capacity of 98 kWh, the range is also good. You can drive 500 kilometers before the fun is over. If you have a heavy right foot, you should rather think of a range of 350 to 400 kilometers.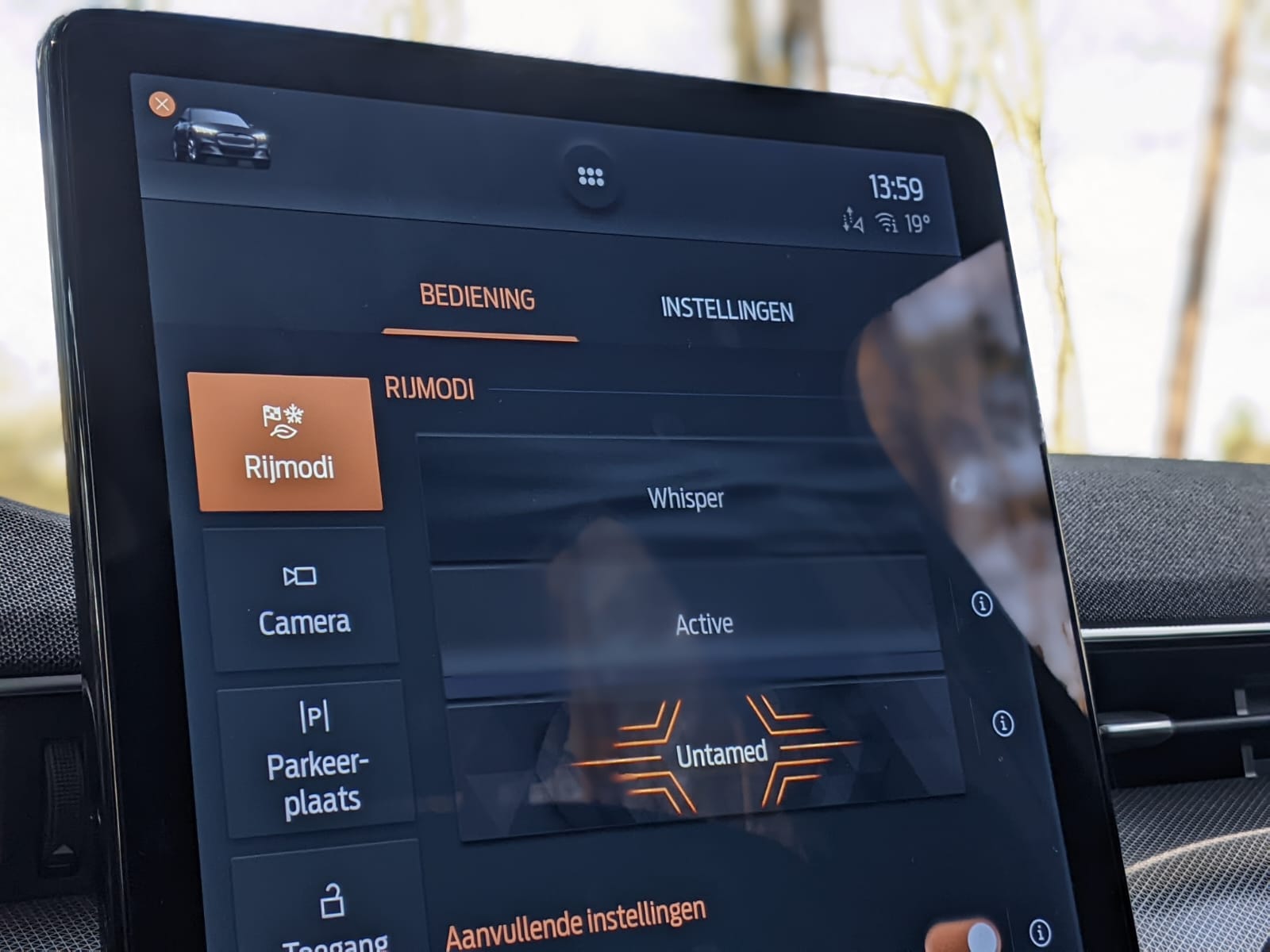 👎 He is (more) expensive
This is where it gets difficult. Because for the lightning-fast SUV from Ford you pay at least 81,690 euros. Solid price, for a family SUV from a non-premium brand. You can get the regular – but also very fast – Mach-e from 57,125 euros. That's almost 25 grand. So you must really be fond of speed, sporty looks and ditto driving characteristics, if you want to pay that extra money. In that case, the all-electric Ford is a bargain.
In the Netherlands you pay — thanks to our tax system — for everything on petrol that has more than 400 hp, quickly 100,000 euros or more. For example, do you want that 'real' Mustang Mach-1 with a big V8? Then you can pay 123,000 euros, about half of which goes directly to the treasury. While it is less smooth and considerably less practical than the Mach-e GT. Moreover, you do not have to fill the electric Mustang every 400 kilometers at a gas station. You charge it nice and cheap in front of your door every night.
Want to know more about the Mach-e GT? Check out our review below