5 reasons to buy a Toyota GR Yaris now
Ban on petrol engines
Have you been about to buy a nice sports car with such a nice throbbing petrol engine for years? We don't want to worry you, but then you can hurry up. The EU wants to ban the sale of new fuel engines from 2035, but many countries, including the Netherlands, want to stop the sale of new fuel engines by 2030. In addition, many car brands, such as Audi, Jaguar and Ford, switched to electricity years earlier.
Electric is the future
We don't mind at all that more and more electric cars are coming onto the market. Porsche, Audi, Polestar and Tesla have already proven that electric cars can be damn fun. But do we like the fact that in a few years' time we will have to say goodbye to the combustion engine? Absolutely not.
Toyota GR Yaris
However, that moment is rapidly approaching. That is why now is the time to spend your money one more time on a pure and raw sports car. One where you sit behind the wheel with a smile all day long. You don't have to immediately walk into a Porsche showroom for a 911 .
You can also just go to the Toyota dealer around the corner. There you can order the best street-legal car of the moment for 54 grand: the Toyota GR Yaris. We went out for a week with the brilliant rally car for the street. Below are five reasons why you should buy one now, while you still can…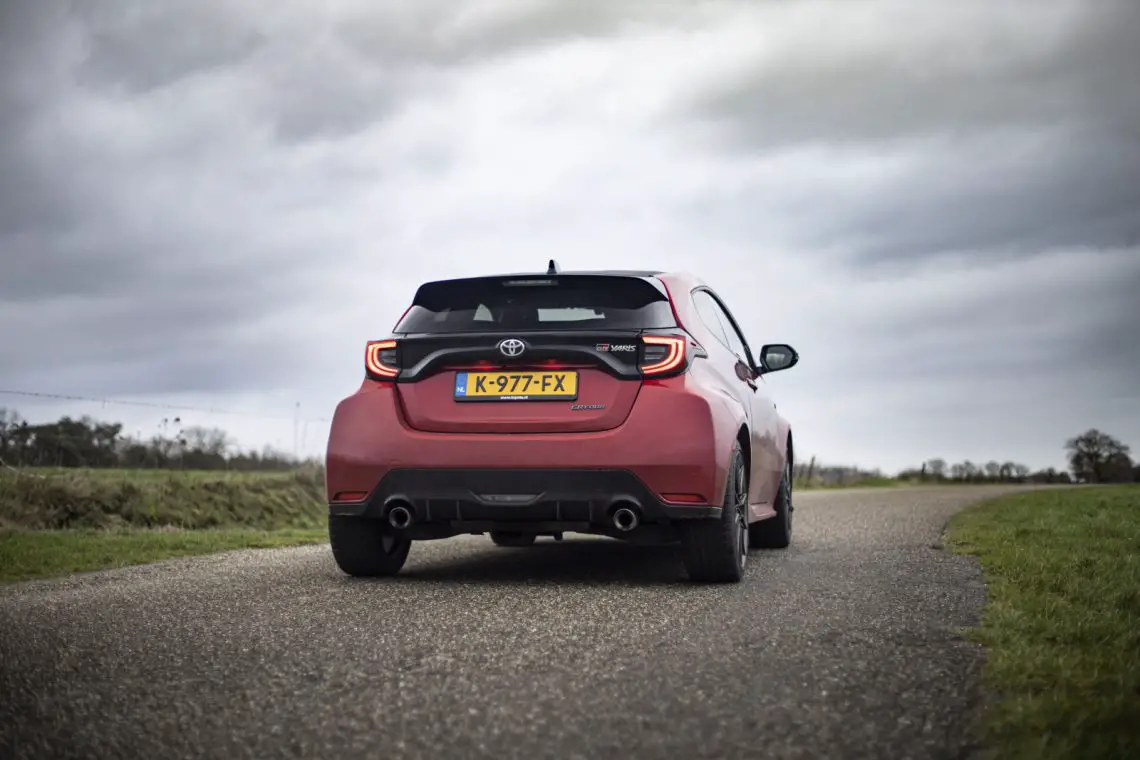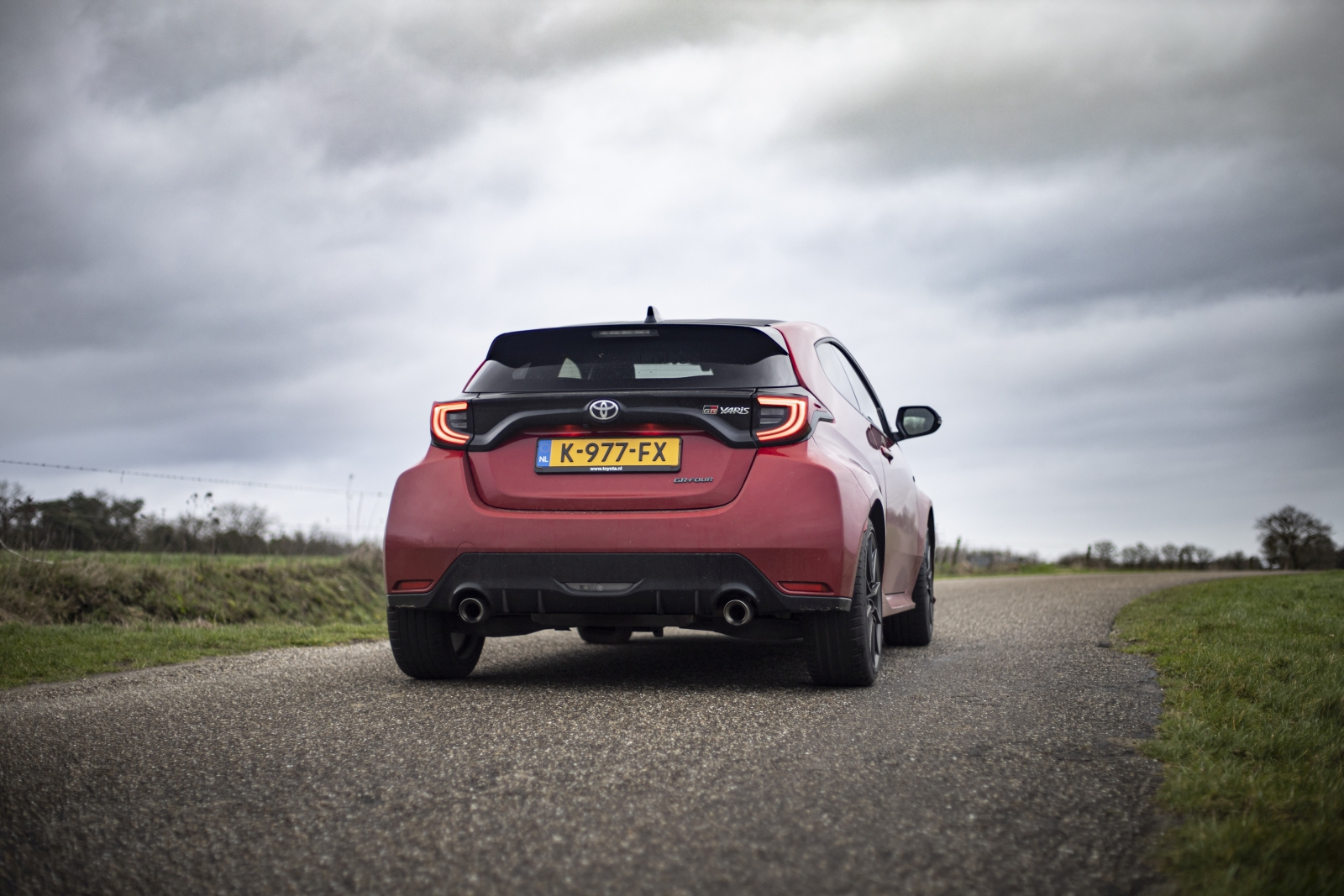 1. Pure driving pleasure
Sharp steering, four-wheel drive, perfect weight distribution and so on. The GR Yaris has everything a pure driver's car should have. Especially the differential locks on the front and rear axle provide a lot of possibilities and fun.
You can determine yourself where the power in the GR Yaris goes via a selector switch. In normal mode, the torque distribution is 60:40 (front/rear), in sport mode it is 30:70 and in track mode even 50:50. So you can make it as crazy as you dare. The extra hot Yaris allows a huge amount. Drifting or even a sneaky handbrake bend is no problem at all. The rear axle is automatically switched off as soon as you activate the handbrake. Name us a car that is now in the showroom that can do that!?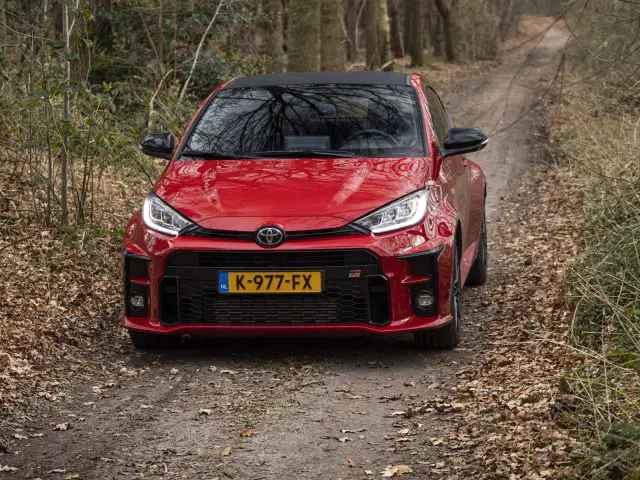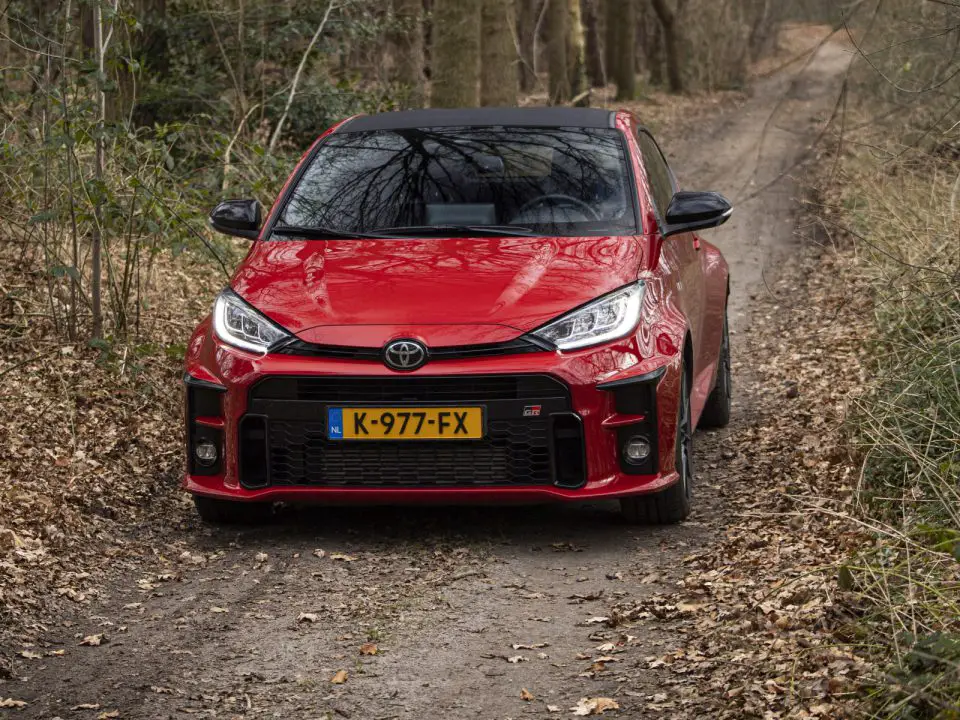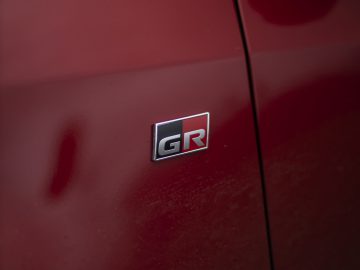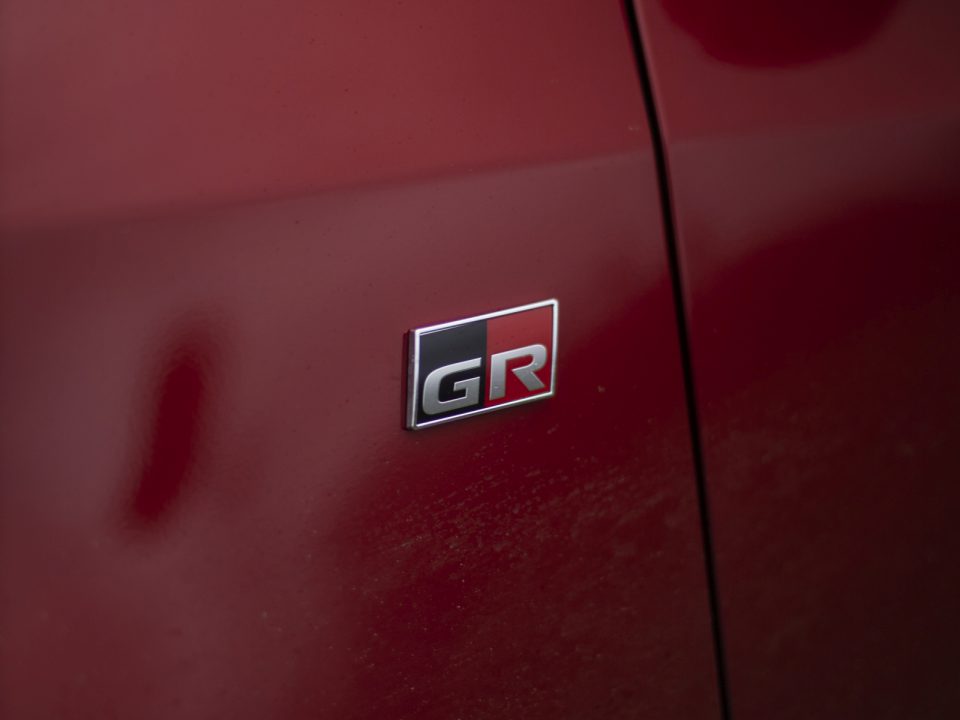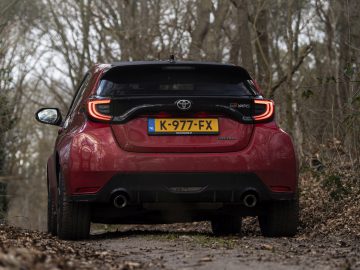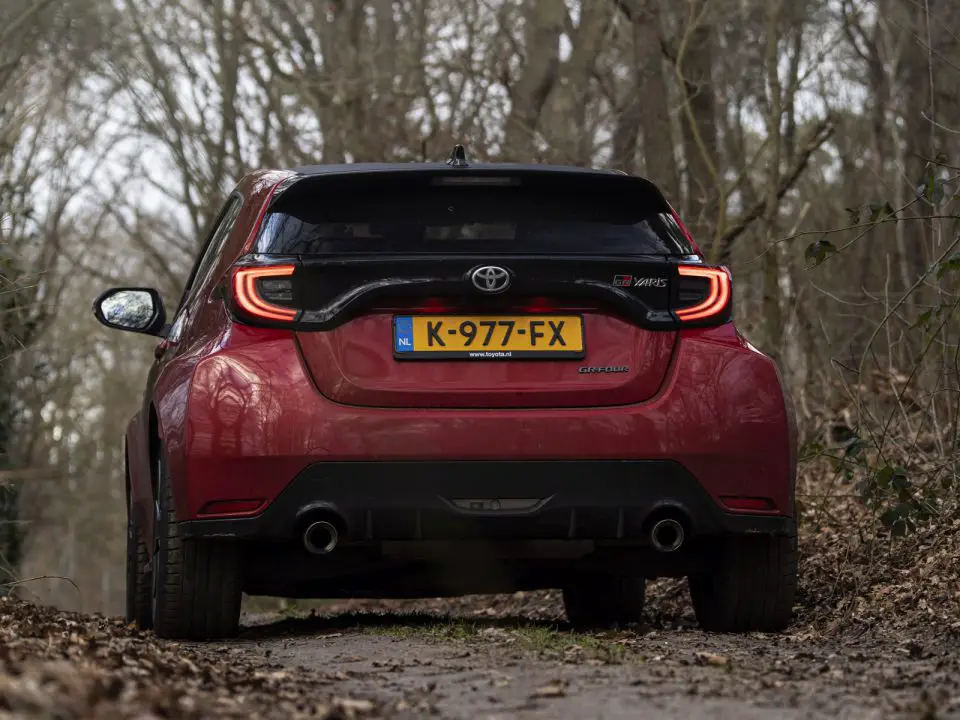 2. Bomb on wheels
You don't have to be an expert to see that the GR Yaris is not a normal hatchback. He's hot, extremely hot! Compared to the five-door Yaris, this hot hatch has a roofline lowered by 91 mm and the window pillars in the doors are missing. The wheel arches have been knocked out considerably and Toyota always assembles 18-inch light metal.
The roof of the GR Yaris is black, because it is made of carbon as standard. The hood and doors are made of aluminum. And then there's that gigantic grille, which gives the Japanese a pretty aggressive face.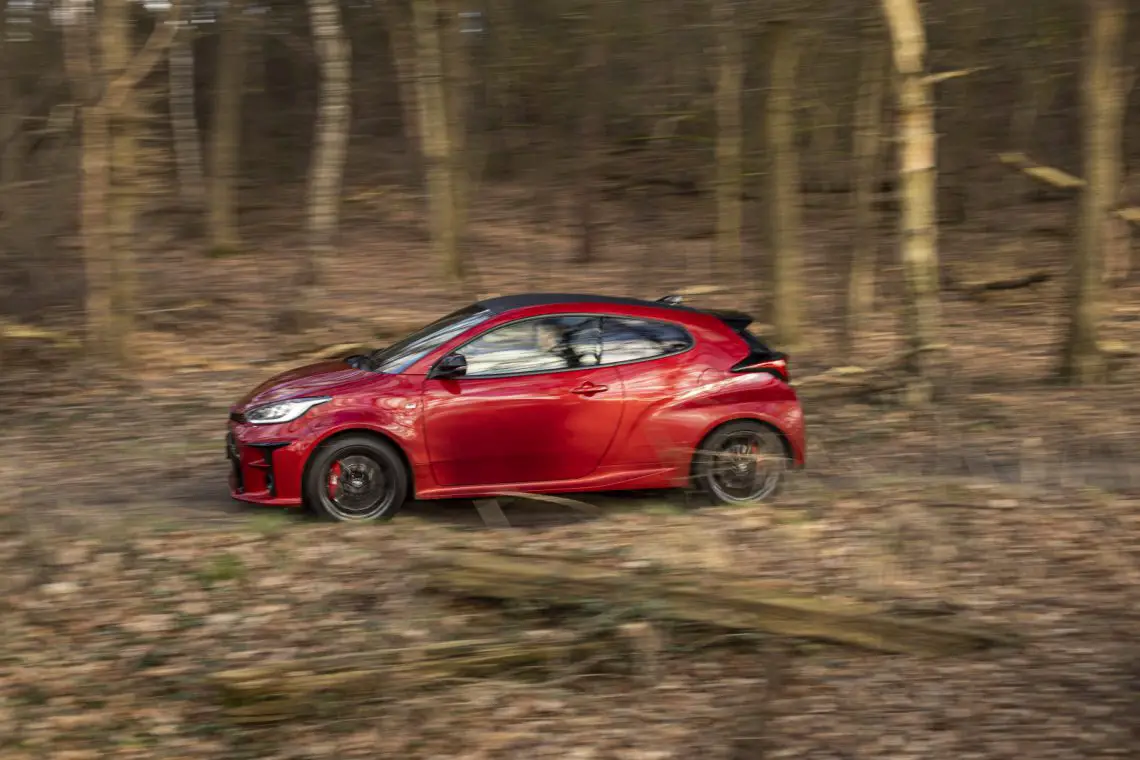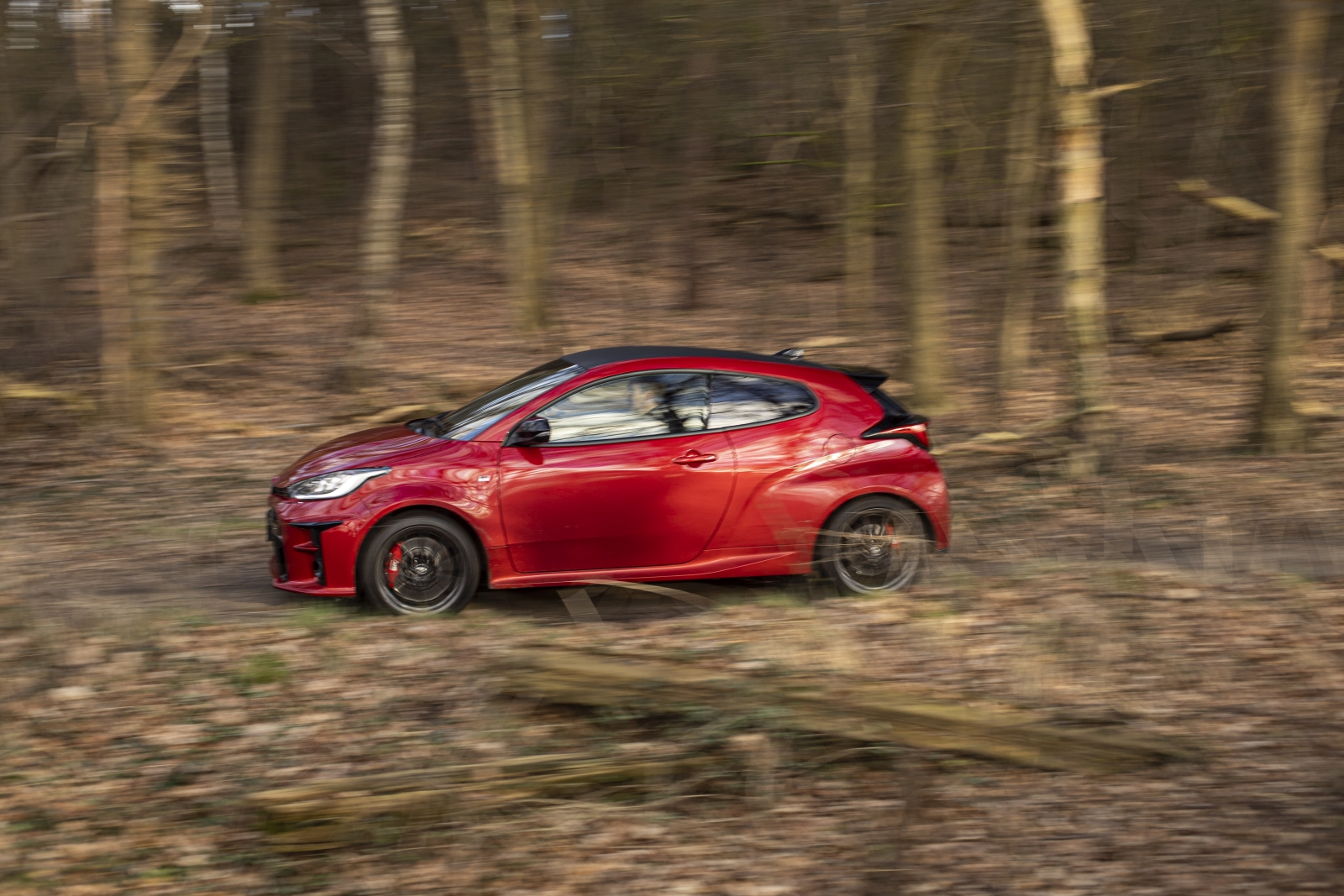 3. Wonderful performance
In the GR Yaris is the most powerful three-cylinder ever delivered in a road car. The performance of the 1.6-liter turbo petrol engine does not lie: it is good for 261 hp and 360 Nm. The zero to one hundred time is a fact in 5.2 seconds. Top speed is electronically limited to 230 km/h. You will never have to shift gears again in an electric car, but luckily you can still get started in the refreshed Yaris with a wonderful six-speed gearbox, which requires a strong hand.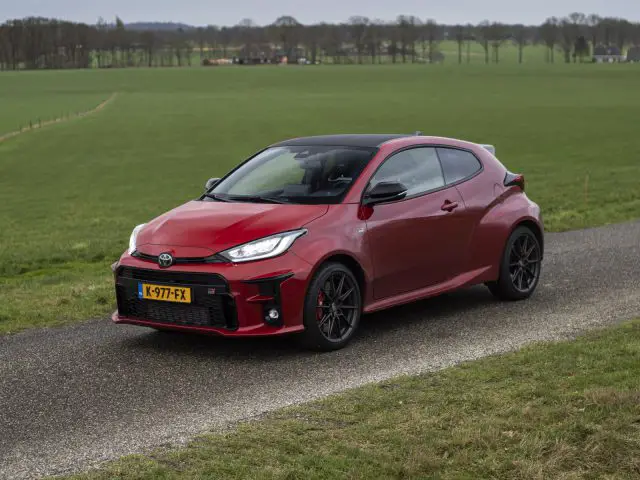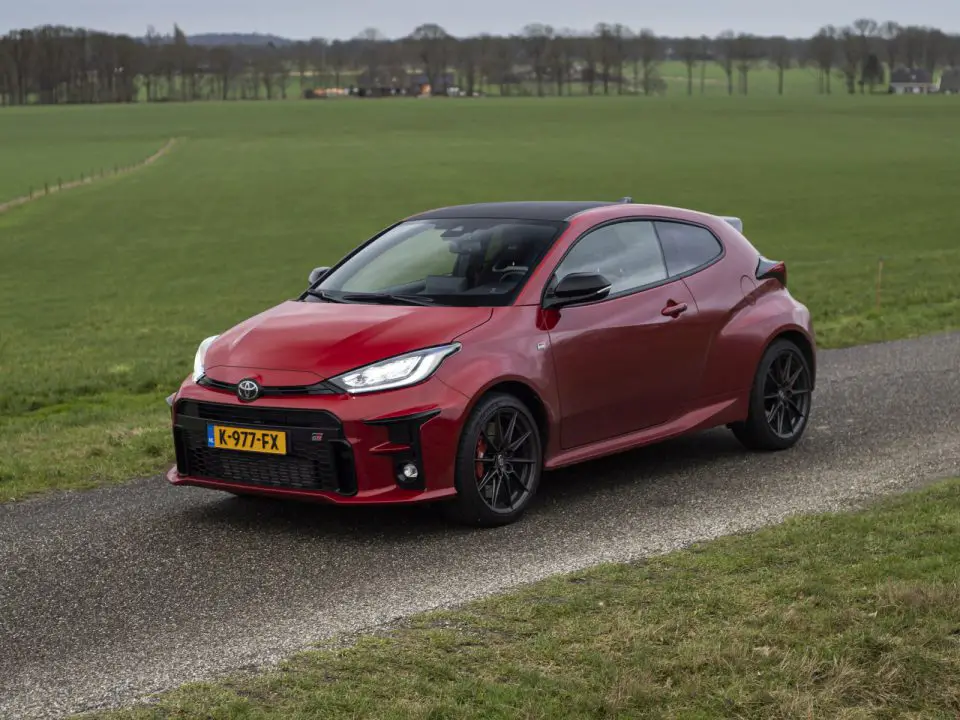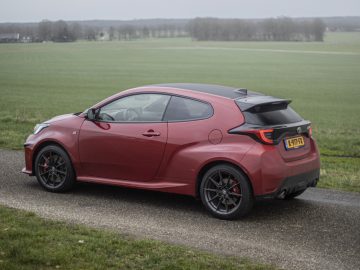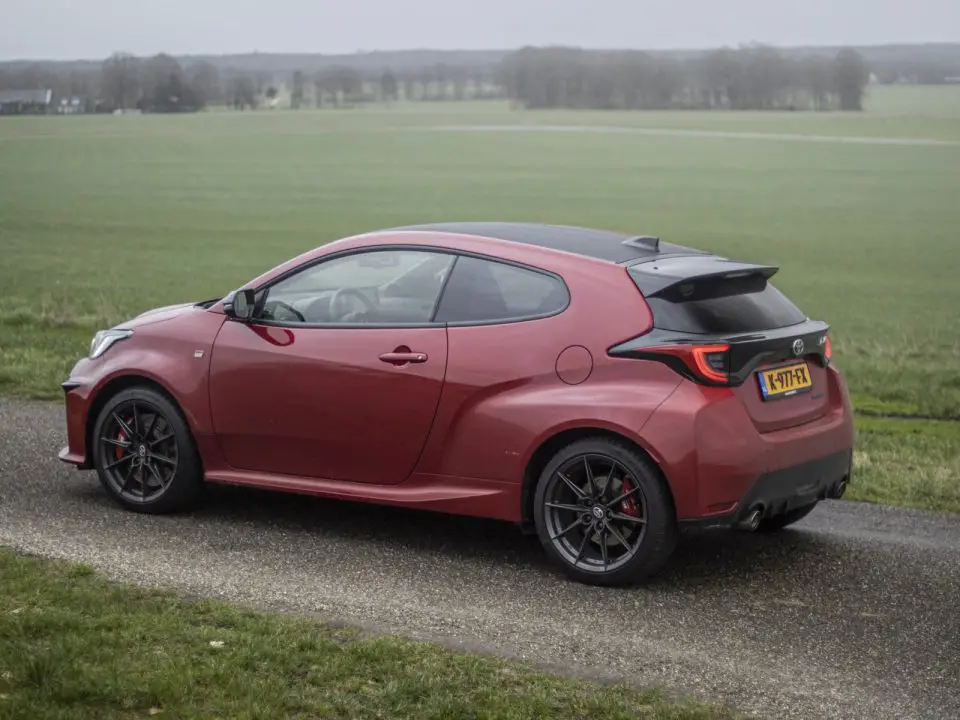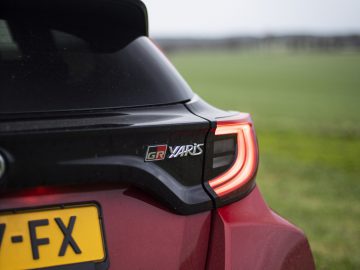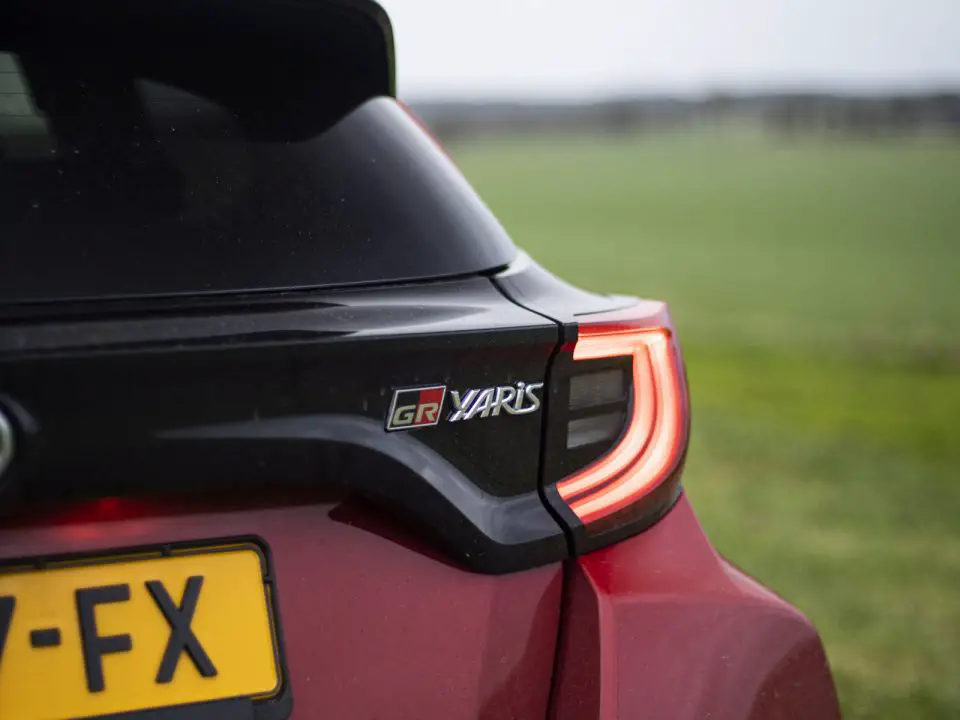 4. Shopping car and tearing iron in one
The GR Yaris is a real hot hatchback, yet it is perfectly usable in everyday life. Of course, you notice that he likes to speed up. But if you have good control over your right foot, you can also make your miles calmly and even comfortably. The consumption of the three-cylinder is even not so bad.
Thanks to the lowered roofline and three doors, it is of course less practical than a conventional Yaris. But things like automatic air conditioning, a multimedia system with Apple CarPlay and Android Auto, electric windows and heated seats are all present.
You can also do your weekly shopping with it or take the children to the football. In the latter case, they will beg you to go with the Yaris, to impress their boyfriends and girlfriends. Did someone say handbrake turn in the parking lot?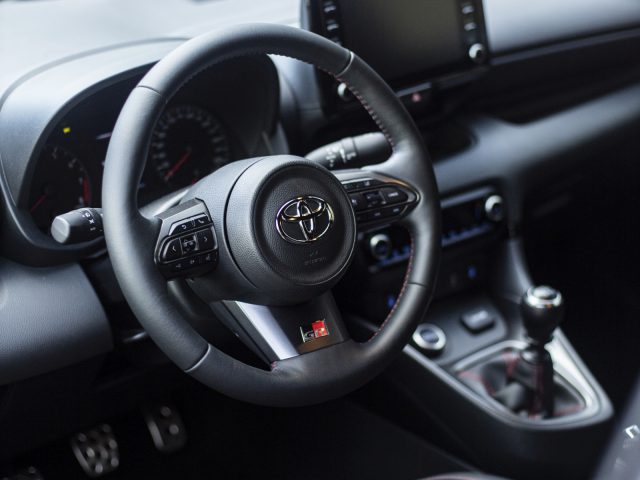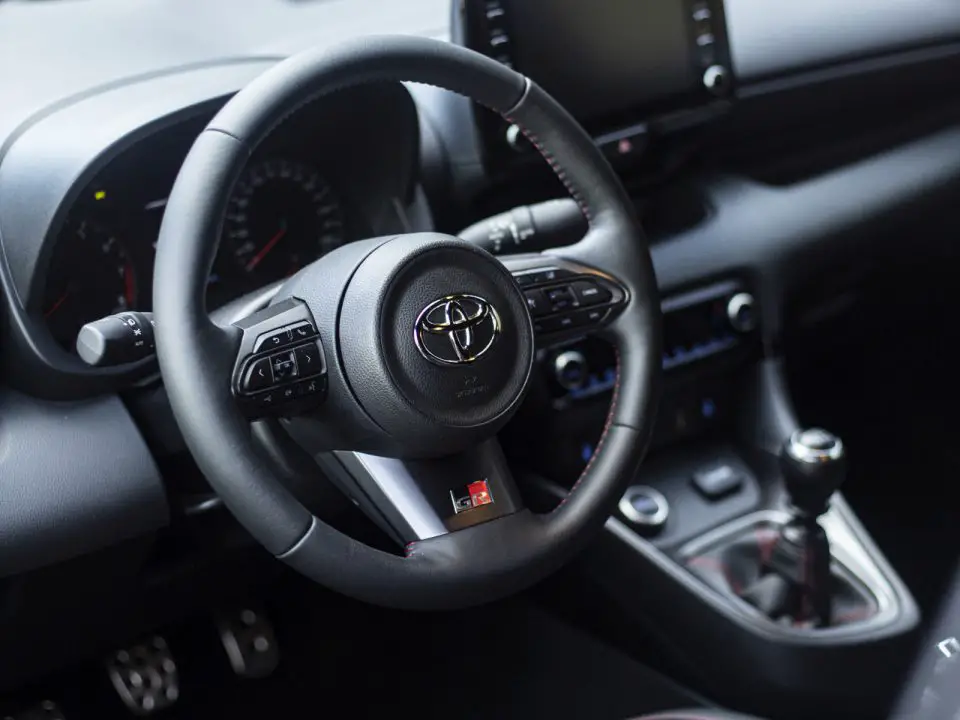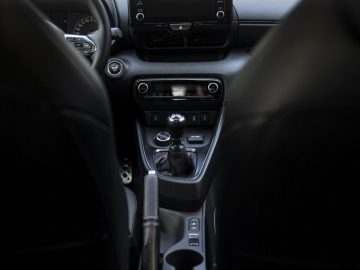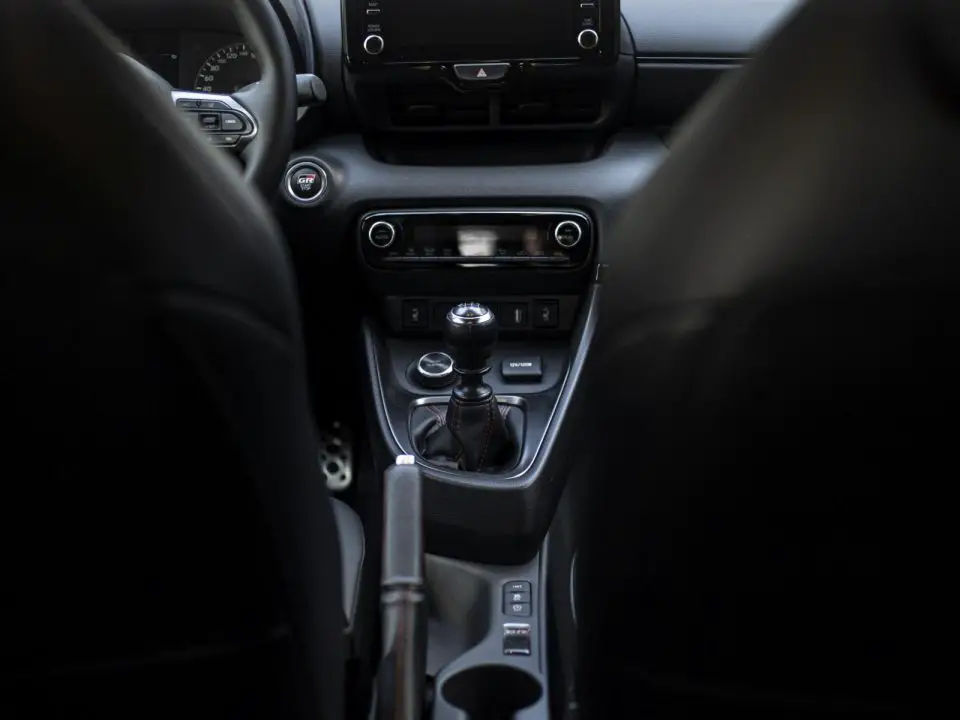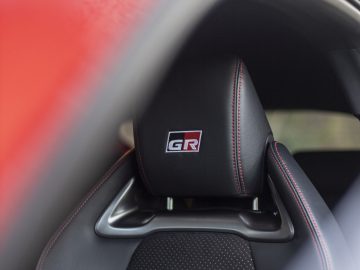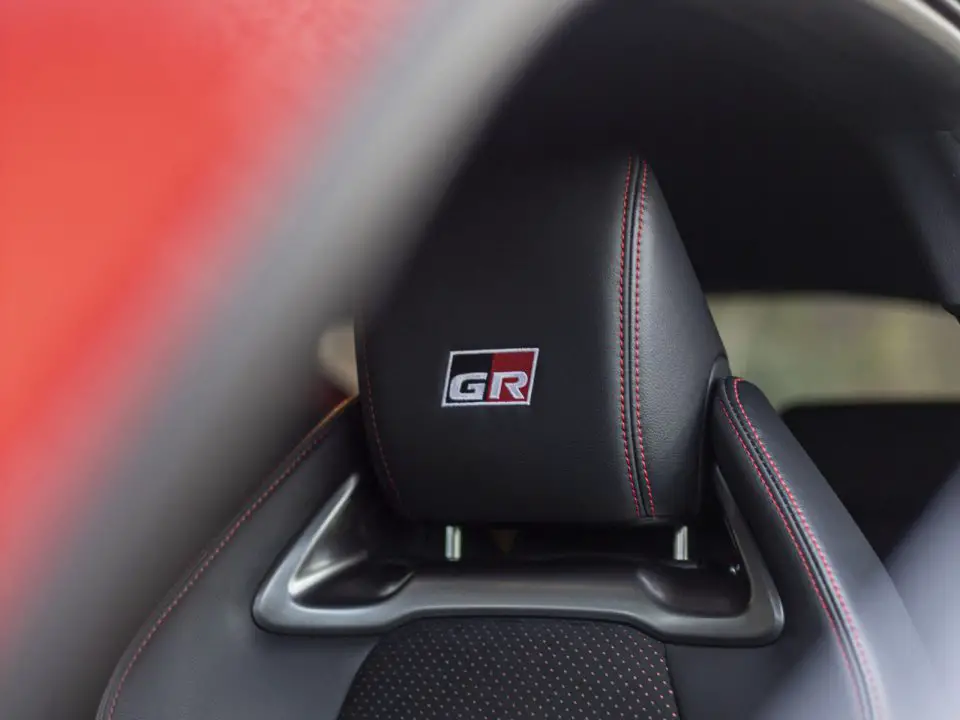 5. Collector's Item
Nobody can predict which car will be worth more or less in the future. Take the Lexus LFA, for example. When it came on the market in 2010, there was relatively little interest. But thanks to its superior driving characteristics and its masterful V10, it has become a collector's item.
Lexus built only 500 of the LFA , but considerably more of the GR Yaris are on the road. Still, we're guessing that in about ten years it will have the same legendary status as, for example, a Renault Clio V6. Why? There will never be anything like it again…
Photos: YN.Automotive