225-hp estate car: this is what the Opel Astra Sports Tourer GSe costs in the Netherlands
Astra Sports Tourer GSe
If you are looking for a spacious car that can fit both a stroller and vacation gear, but still want to enjoy a sporty driving experience, Opel is the place to go for the Astra Sports Tourer GSe. According to the Germans, this station wagon offers a perfect balance between practicality and dynamic driving characteristics.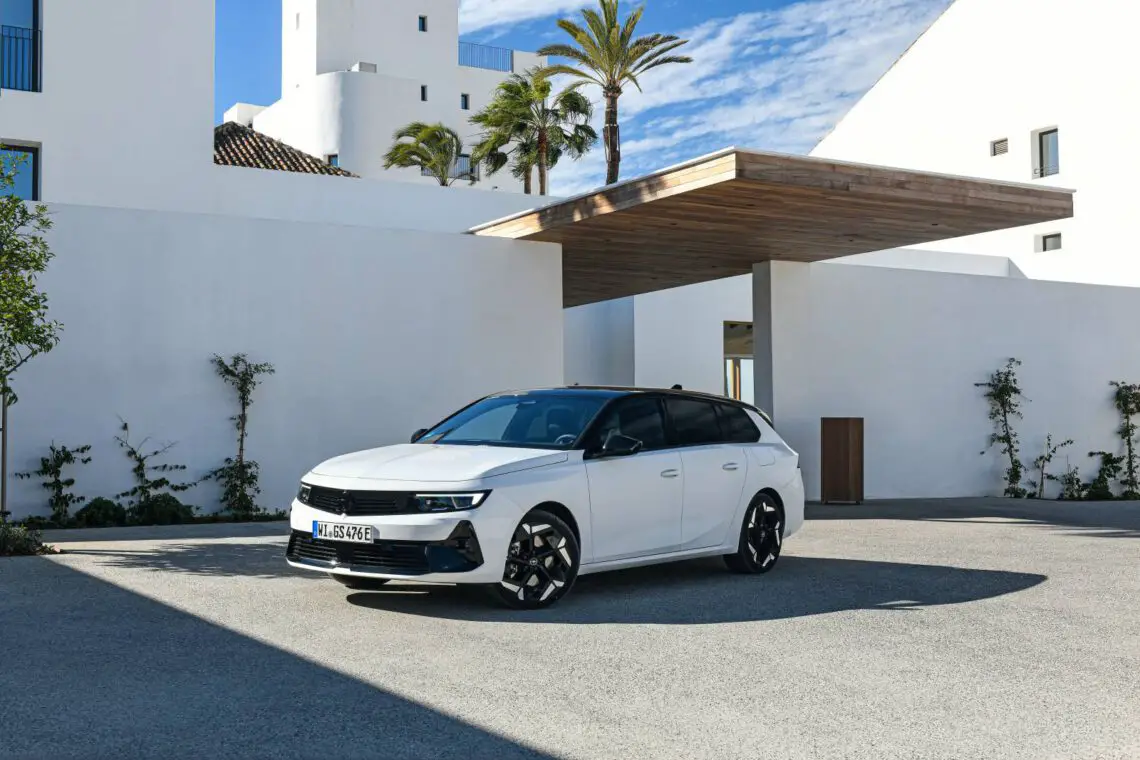 Koni
The Astra Sports Tourer GSe has a specially designed suspension that is 10 mm lower than the regular Astra. The suspension has special springs and hydraulic shock absorbers front and rear, which the brand says not only provides an extra sporty driving experience, but also more comfort thanks to KONI FSD technology. This technology adjusts damping based on the frequency of the car's movements, giving the car a smooth ride at high frequencies of movement and direct contact with the road at lower frequencies for a more sporty driving experience.
ESP settings have also been adjusted accordingly: the electronic stability program intervenes later, giving the driver a little more leeway during vigorous steering. In addition, the steering has been tuned specifically for the GSe and responds even more directly to driver input.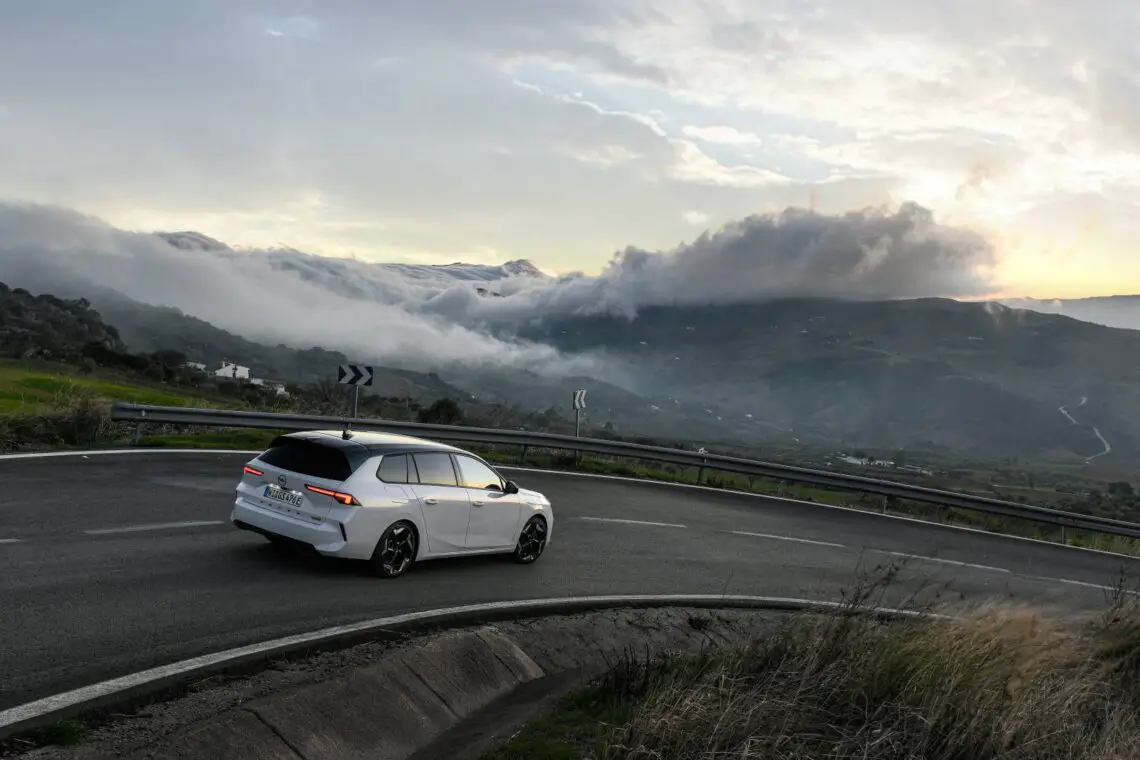 Practical
But how practical is he? Well, quite. The luggage compartment offers a capacity of 516 liters with the rear seats in the normal position and can be expanded to as much as 1,553 liters by folding down the second row of seats. Suitcases and other items are easily loaded through the large tailgate, which optionally opens and closes automatically with a foot movement by the user.
GSe look
The Opel Astra Sports Tourer GSe is dressed up nice and sporty, including exclusive 18-inch alloy wheels that are partly polished and partly painted black, a GSe front bumper and a diffuser at the rear. In the interior, special AGR-certified heated GSe sport seats are standard, providing firm support for the driver and passenger.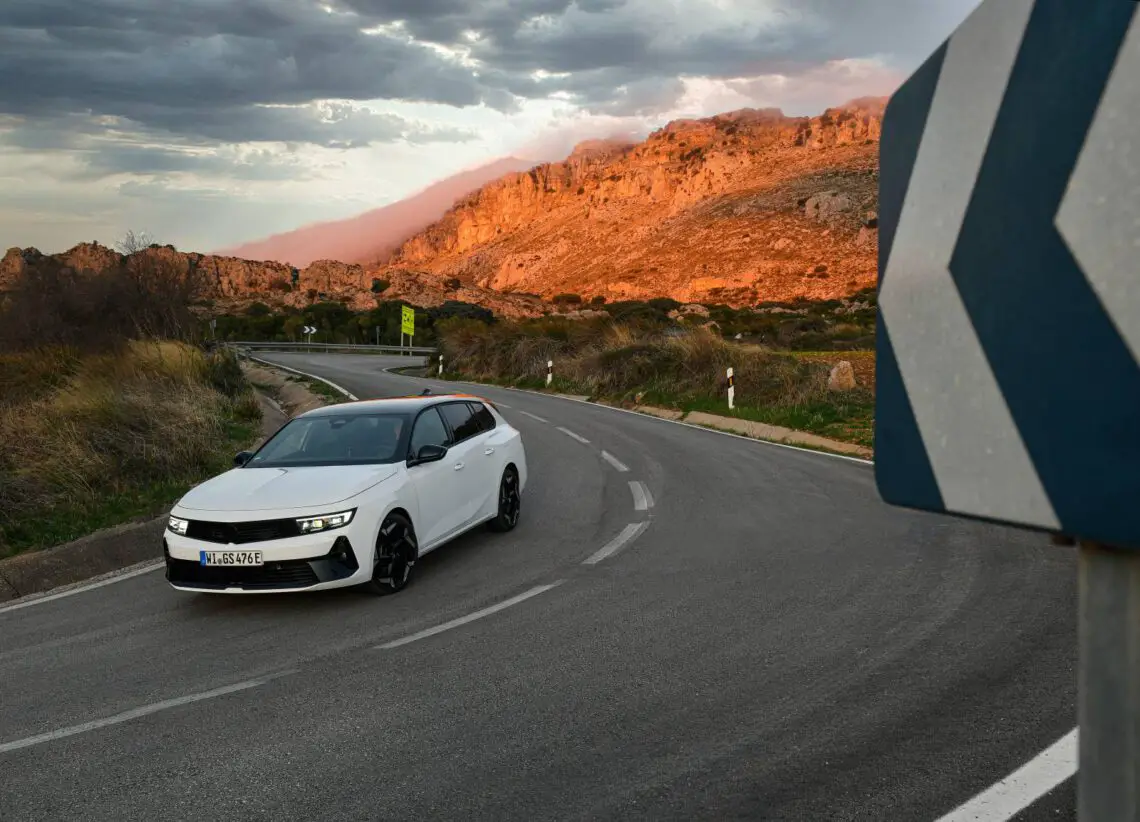 225 hp
The Opel Astra Sports Tourer GSe is a plug-in hybrid that uses a 180-hp 1.6-liter four-cylinder engine and a 110-hp electric motor. Together, the engines provide 225 hp and 360 Nm of torque. In 7.6 seconds, the Astra Sports Tourer GSe sprints from 0 to 100 km/h and its top speed is 235 km/h. Thanks to a 12.4 kWh battery, it is possible to drive 63 kilometers fully electric.
What does the Opel Astra Sports Tourer GSe cost?
The Opel Astra Sports Tourer GSe can now be ordered for prices starting at 50,699 euros (incl. VAT/BPM and delivery costs).