118.Collector: this Austrian owns hundreds of cars
Millions of dollars, or just not?
A Nissan Skyline R34, Lamborghini Aventador SVJ, Porsche 911 GT2 RS, Ferrari 812 Superfast Novitec N-Largo, Bugatti Chiron Super Sport, Porsche 911 GT3 as well as several Nissan GT-Rs, 118.Collector has a collection to make your mouth water. What all that doesn't cost? A few hundred euros. Say again? Yep, you read it right. In fact, this collector's cars are all in 1 in 18 scale.
No greasy fingers
Typical of
118.Collector
? A super sleek garage with marble-look floor and the unmissable black gloves, because leaving greasy fingers on all exclusive cars is, of course, a mortal sin. The Instagrammer manages to portray the cars in the perfect way on social media that makes you as a viewer feel like it's just like the real thing.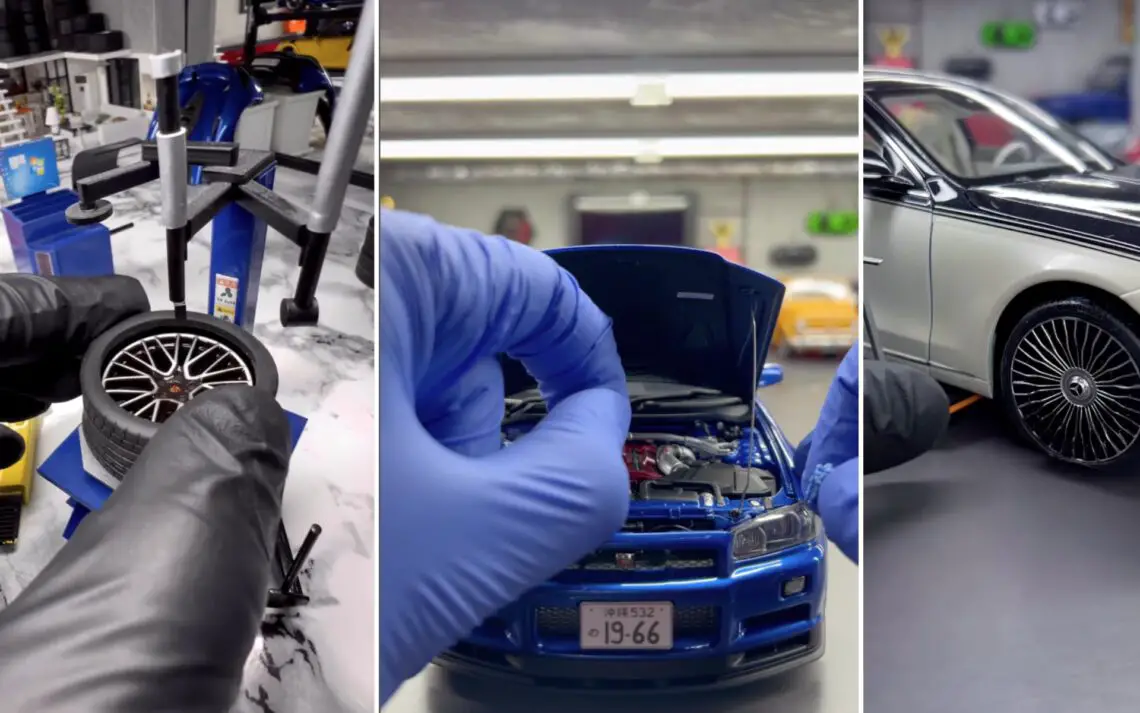 Workshop
Sometimes the scale models pose outdoors, but even more often the cars can be found in 118.Collector's workshop, where even all the tools are done to scale. Repairing a rim on a Mercedes-Maybach S-Class? He has a solution to that, of course, in the form of a mini tire-changing system.
Austrian
Who the person behind 118.Collector is remains secret. The Austrian owner of all this beauty prefers to stay in the background and let his cars do the work. After all, that one is allowed for everyone to see. We contacted 118.Collector, of course, but he prefers to let the cars do the talking. In any case, viewing this extensive car collection is absolutely worthwhile. Besides, it's a nice change from the real stuff that passes daily on social media. This is what you call an original angle. The viewership keeps growing, as at the time of writing this miniature enthusiast already has over 130,000 followers on Instagram.

Thanks to 118.Collector for the photos
!