What makes the Ferrari 458 Italia extra special
Predecessors Ferrari 458 Italia
The Ferrari 458 is the successor to the Ferrari F430, which in turn was the successor to the Ferrari 360 Modena. The 360 Modena was the first Ferrari with an unblown V8 engine and was produced from 1999 to 2005. The car was a huge success for Ferrari and revolutionized the sports car industry. The F430, produced from 2004 to 2009, was the next step in the evolution of Ferrari's V8 engines and had an output of 490 hp. With the Ferrari 458 Italia, the brand went one step further. A manual transmission was a thing of the past. The 458 Italia came only with gear shifters.
Naming Ferrari 458 Italia
The naming of the Ferrari 458 refers to the car's engine capacity, which is a 4.5-liter eight-cylinder engine. The "458" in the name stands for 4.5 liters and the number of cylinders of the engine. An iconic feature of Ferraris of the last 20 years, the eight-cylinder engine is known for its power and performance. Based on Ferrari's years of experience and knowledge in motorsports, the engine's design is optimized for high performance and reliability. All in all, the Ferrari 458's engine is a masterpiece of engineering and performance and is an essential part of the unique driving experience this car offers.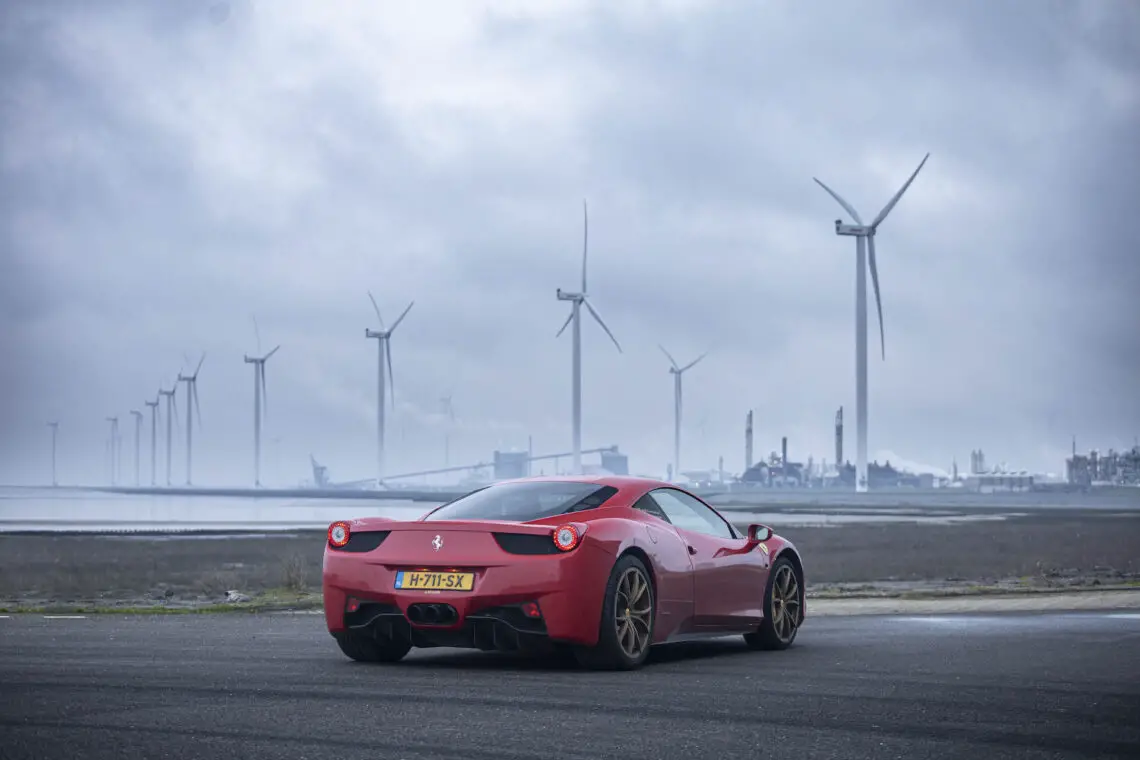 Performance of the Ferrari 458 Italia
The 4.5-liter V8 engine produces a whopping 570 hp and 540 Nm of torque. This power is transmitted to the rear wheels via a seven-speed F1-inspired dual-clutch transmission, allowing the car to accelerate from 0 to 100 km/h in just 3.4 seconds and reach a top speed of more than 320 km/h. The sound of the Ferrari 458 Italia is unique and hugely recognizable to Ferrari enthusiasts. The V8 engine produces an exhilarating sound that is deep and raw. The one in the photos even has an Akrapovic exhaust, making it sound even slightly louder than a regular 458 Italia.
Why so beloved?
But why is the 458 so popular now? This is for a simple reason: it is the last Ferrari with an unblown V8 engine. This engine made the car what it is today: a symbol of the ultimate driving experience and performance.
Photography: YN – Automotive Photographer