"We particularly target business lease drivers and entrepreneurs" – Interview with Jasper Koek, PR Manager XPENG
XPENG in the Netherlands
To manage the official introduction of XPENG in the Netherlands, the brand has appointed Jasper Koek as PR Manager on an ad interim basis. Koek comes from Pon Luxury & Performance Cars, where he was responsible for PR for Porsche, Bentley, Lamborghini, Bugatti and Rimac since 2017. Now Koek goes to work for XPENG.
XPENG Stores
The Chinese automaker had already opened so-called XPENG Stores in Leidschendam and Rotterdam. But now it's time for people to actually be able to drive the brand's cars. XPENG kicks off in the Netherlands with two electric models: the P7 and the G9. The P7 is a sporty business sedan with a driving range of 576 km (WLTP) and the G9 is a hefty SUV capable of fast charging up to 300 kW.
In May, media, fleet managers and potential customers will have the opportunity to put these cars through their paces on the Dutch road network. This is done from the new XPENG Service Center in Badhoevedorp.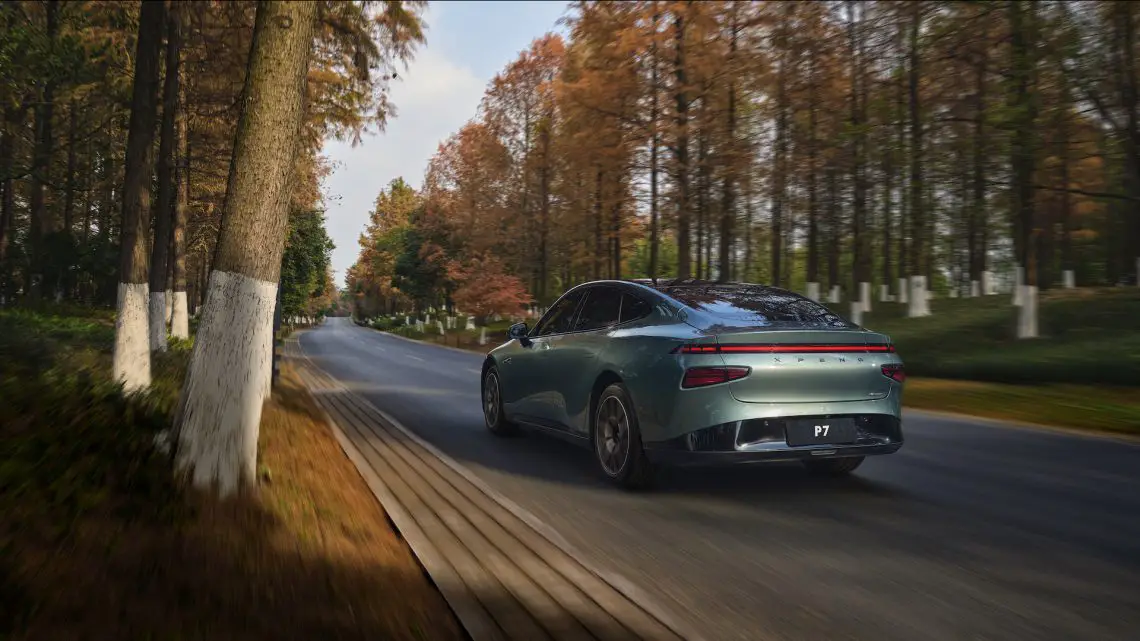 Collaboration
In terms of distribution, sales and service, XPENG is confident of providing the level of quality that customers expect in this segment. The brand has set up an agency model with dealer holding company Emil Frey Group Netherlands for this purpose. XPENG is opening the new XPENG Service Center in Badhoevedorp this month, where customers, media and other interested parties can go for test drives and service on their cars, among other things.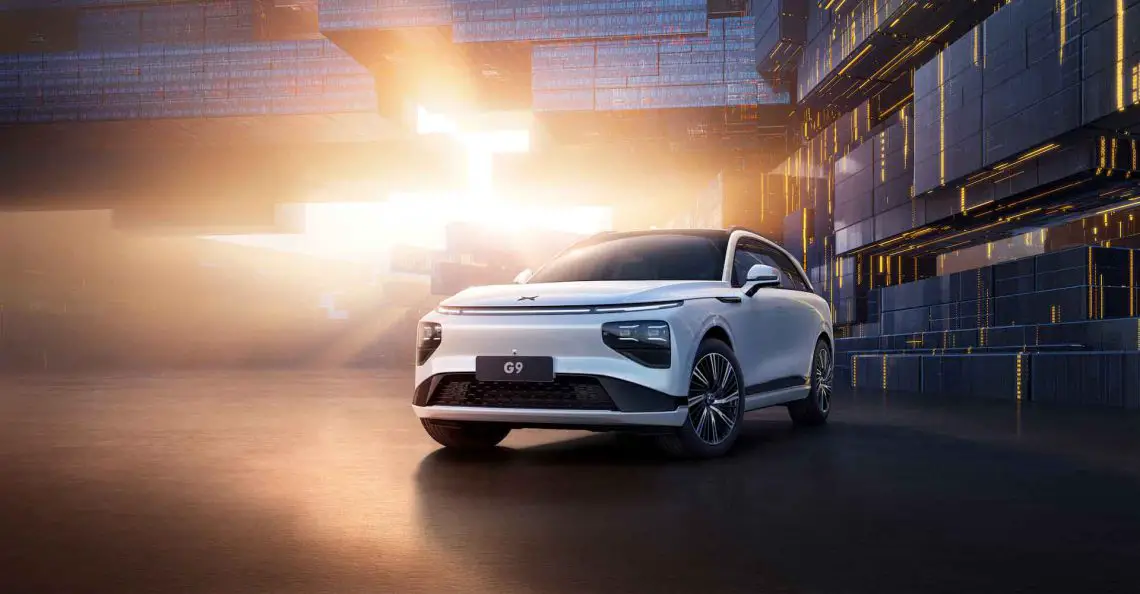 XPENG P7 and G9
The XPENG P7 and G9 have been available for order online and through the XPENG Stores since February. Delivery of the P7 is expected to start in July, with the G9 following in late September. The P7 has a starting price of 49,990 euros and the G9 starts at 57,990 euros. Information about the models can be found on the official website.
Yet the arrival of XPENG in the Dutch market also raises questions. That's why we put five questions to PR Manager Jasper Koek.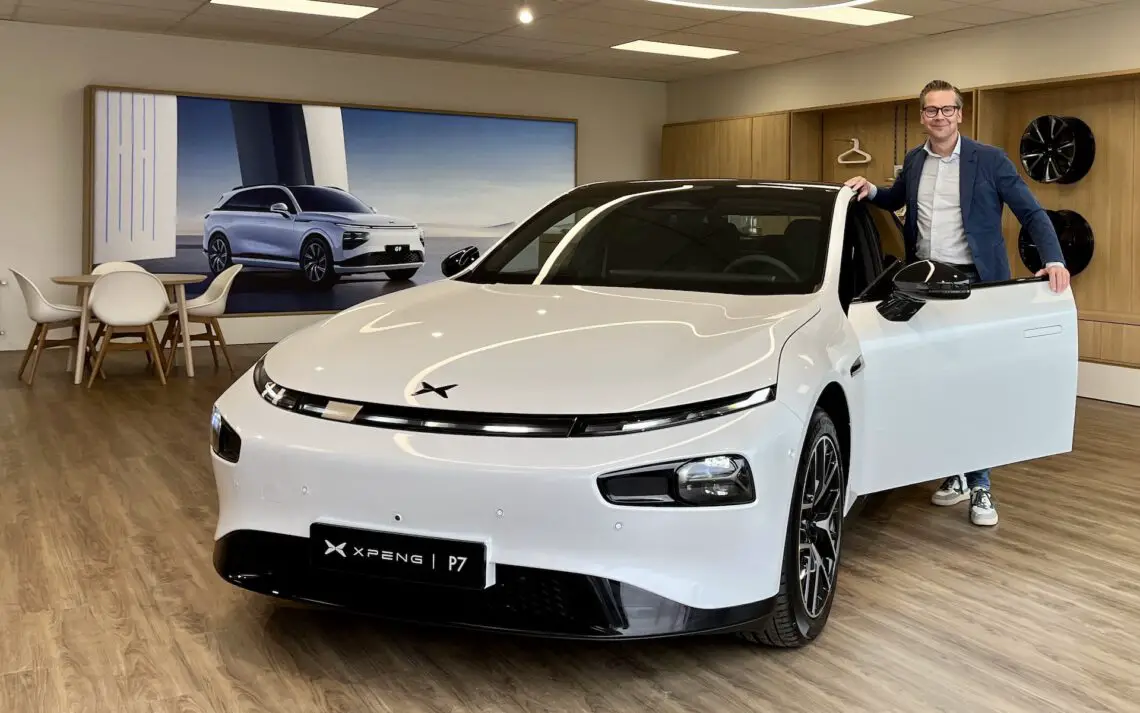 Why should people consider an XPENG? Also good warranty terms?
Jasper: "Thanks to the appearance, equipment, (charging) performance and attractive pricing of our two new electric models, the XPENG P7 and G9, we are convinced that we have an interesting and competitive offering for the especially business driver considering a new electric car. While the P7 is a dynamic sedan with up to 576 km WLTP driving range, the G9 is a spacious SUV that, thanks to its 800-volt architecture, can fast-charge with up to 300 kW (or: from 5% to 80% battery in about 20 minutes). The P7 comes from €49,990, the G9 from €57,990 (both tax values). The price includes most of the equipment, leaving the customer to choose only rear- or all-wheel drive, a color and possibly leather upholstery combined with an upgrade to the Dynaudio sound system. The warranty on both models is standard 5 years or 120,000 km, but has been temporarily increased to 7 years or 160,000 km because of the Dutch launch."
What are XPENG's ambitions in the Dutch market?
Jasper: "The Dutch market is very mature when it comes to electric cars, partly because of the geographical characteristics of our country, the willingness of the Dutch to try out new technology and the excellent (fast) charging infrastructure. Add to this the fact that more and more companies and entrepreneurs are making the switch to electric cars. We expect to serve a substantial part of that (business) market with an offering that can compete with other players in this segment in terms of product features, price and service."
Besides the P7 and G9, what else can we expect from XPENG? Will there be cheaper models?
Jasper: "For now, we are focusing in the Netherlands on the introduction of the P7 and G9. News about any other models we will report when that comes up."
How is XPENG positioning itself in the Dutch market?
Jasper: We particularly target business lease drivers and entrepreneurs who are looking for an electric car at an attractive price, without compromising on equipment, (charging) performance and technological innovations."
Where can people test drive an XPENG? And what are the plans in terms of dealers and maintenance locations?
Jasper: "We currently have two Stores, in Leidschendam and in Rotterdam, and one Service & Delivery Center in Badhoevedorp. From all branches, interested parties can test drive both models starting in June. Delivery of the P7 will start in the third quarter, and delivery of the G9 in the fourth quarter. For our distribution, sales and service, we have set up an agency model with Emil Frey Group Nederland, a very experienced and renowned retail partner. Still this year, we will open a fourth branch in the Utrecht area. In addition, we are working on a model where customers can present their XPENG for service and repair at a selected number of branches in the Emil Frey network."