(VIDEO) The XBus and Evetta are two happy newcomers (2023) – AutoRAI TV
Cheerful vehicles
Commercial vehicles often have a somewhat neutral and businesslike appearance, but at the IAA Transportation – a trade show in Hannover for the European transport sector – we came across two vehicles that immediately made us happy: the XBus and Evetta. Both vehicles are from the German company ElectricBrands and will enter the Dutch market in 2023.
Modular
The Xbus resembles the Volkswagen T2 and T3, but is ultra-modern. Not only is it fully electric, it is also modular. That is, you can customize it completely to your liking. Not only while putting it together on the website, but also when it arrives at your doorstep. At least, you have to go to the dealer and there you can transform it into a convertible, off-road vehicle, boxcar, station wagon, pickup, panel van or a camper van.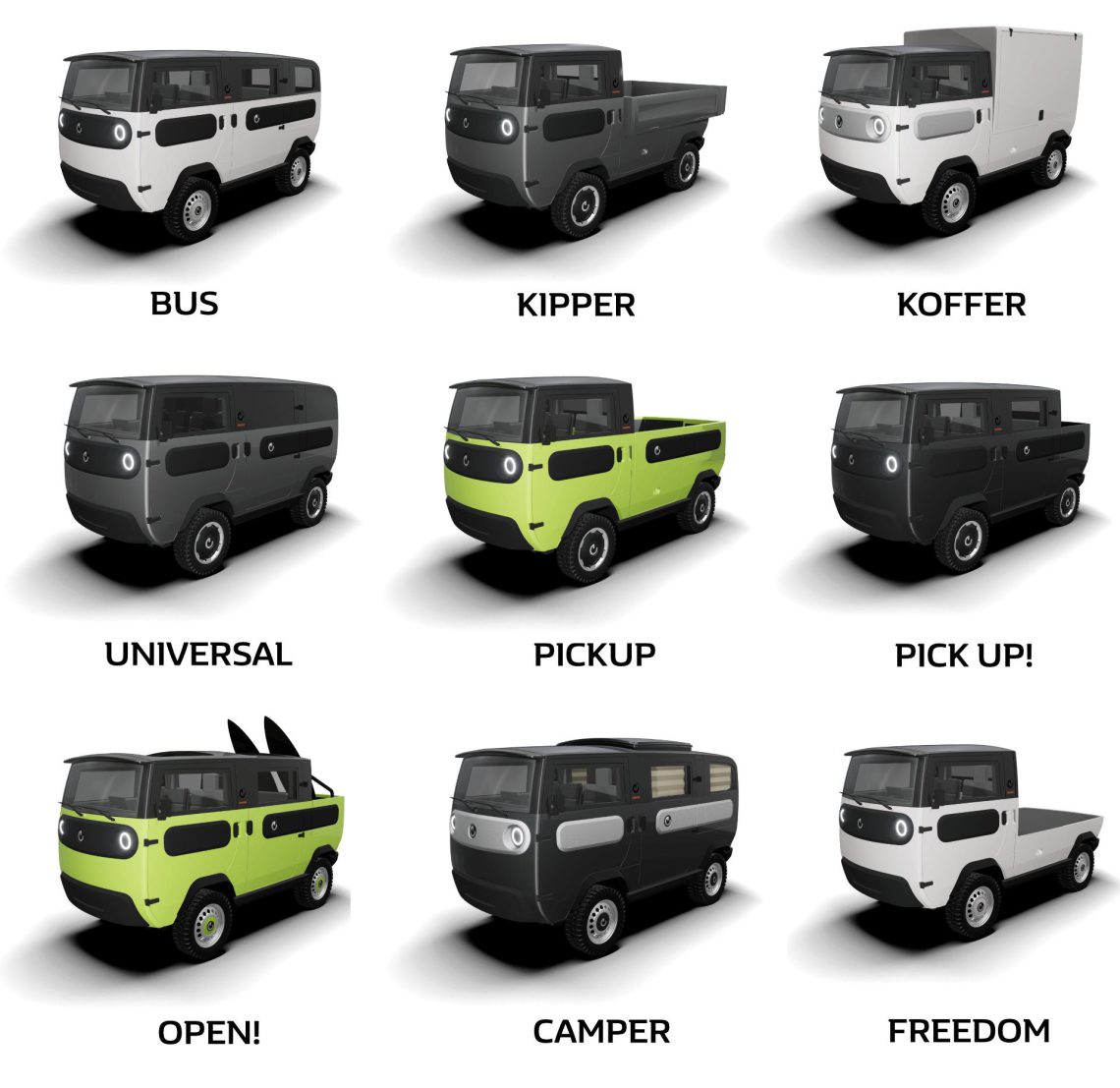 Nice and green
The XBus is nice and compact, making it ideal for package deliverers in the city. It may carry up to 750 kg. Without a battery, the van itself weighs only about 450 to 600 kg, extremely light. In fact, the XBus is made from lightweight materials such as natural fibers, composites, aluminum, steel, wood and recyclable plastics. That makes it nice and green because the bus is 98-99 recyclable. As a result, according to the brand, it is "greener" after only 10,000 km than a similar bus running on gasoline or diesel. A conventional electric car is only sustainable after about 40,000 kilometers, according to XBus. Solar films on the roof reinforce the sustainable nature of the cheerful bus and provide some "free" mileage.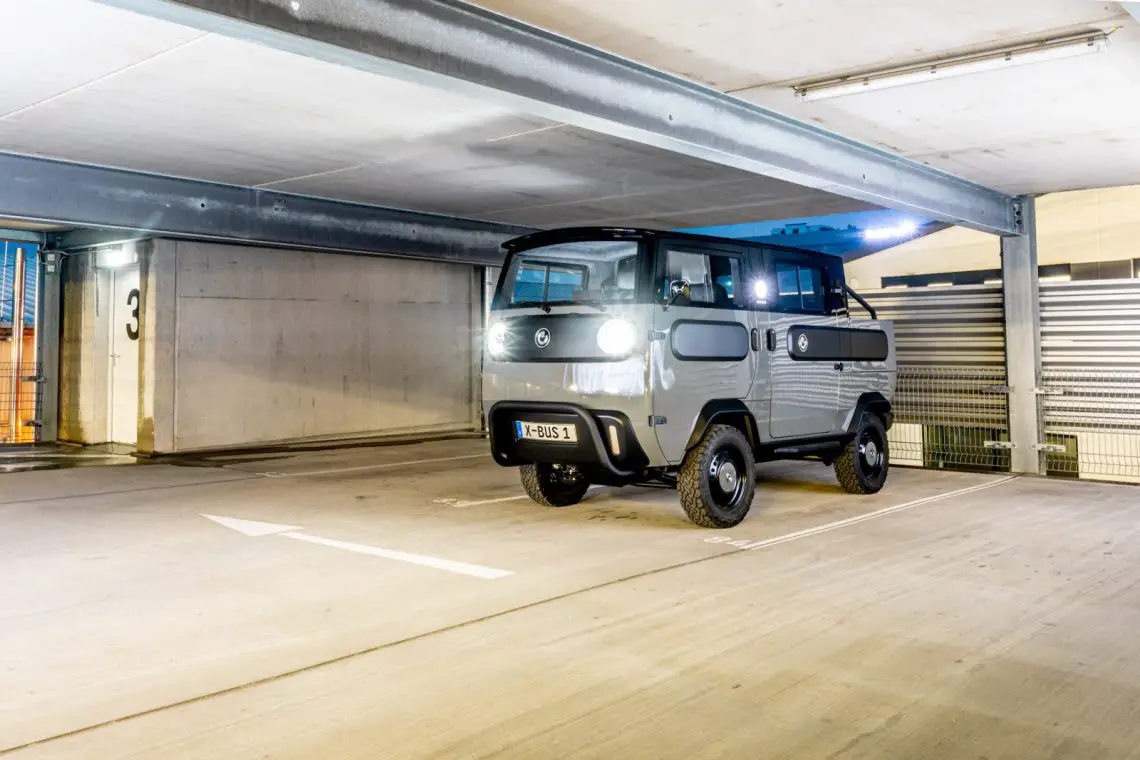 Power
Like the Lightyear 0 from the Netherlands, the XBus has an integrated electric motor in each wheel. As a result, there is four-wheel drive. How much horsepower the engines produce together is not known, but each individual engine has a peak torque of about 300 Nm. Total torque thus comes out to a solid 1,200 Nm. The top speed is well known: 100 km/h. The battery has a maximum capacity of 45 kWh and provides a range of about 200 kilometers.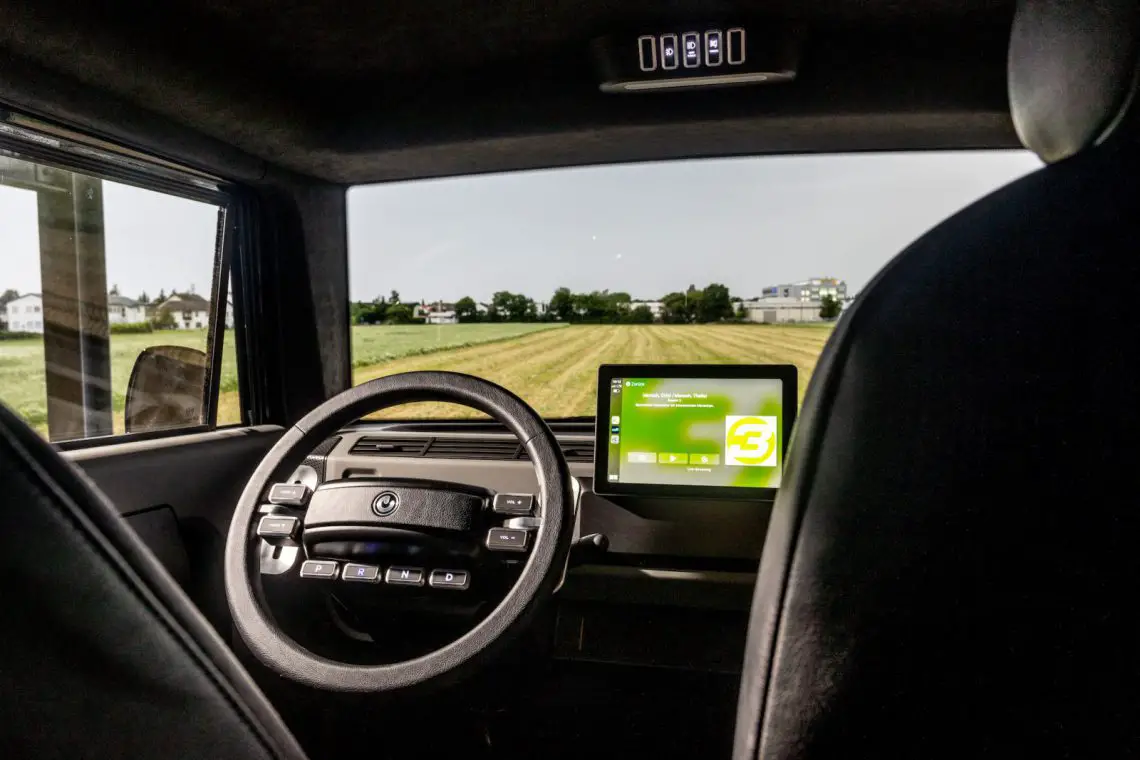 Evetta
At the ElectricBrands booth, we also came across the Evetta. A kind of modern reincarnation of the Isetta, the iconic "bubble car" of the 1950s. Like the original, the entire front of the Evetta serves as the front door. The drive is, of course, electric. On a full battery, a range of 240 kilometers should be possible. The top speed is 90 km/h, so you need a B driver's license to drive it. This vehicle is also suitable for package deliverers, as there is a Cargo variant. In the video, we tell you more about these two striking company cars.