Triumph electric motorcycle to test phase
Collaboration
The TE-1 is the result of a collaboration between Triumph, Williams Advanced Engineering, Integral Motor and the University of Warwick's WMG. The parties will use the TE-1 as a training ground for future technologies and thereby gain experience with two-wheel electrification.
Division of tasks
The smart minds build the TE-1, each with their own specialty. Williams Advanced Engineering provides the control unit and battery pack. Integral Motor is assisting with the powertrain and the University of Warwick's WMG is responsible for the pre-live simulation so that the project is on track.
All that is wrapped in a Triumph jacket. Among other things, the frame, cockpit, wheels, shock absorbers from Öhlins, Brembo brakes, belt drive and control software come off the shelves at Triumph. But there are also specially designed parts used in the TE-1.
Text continues below the image.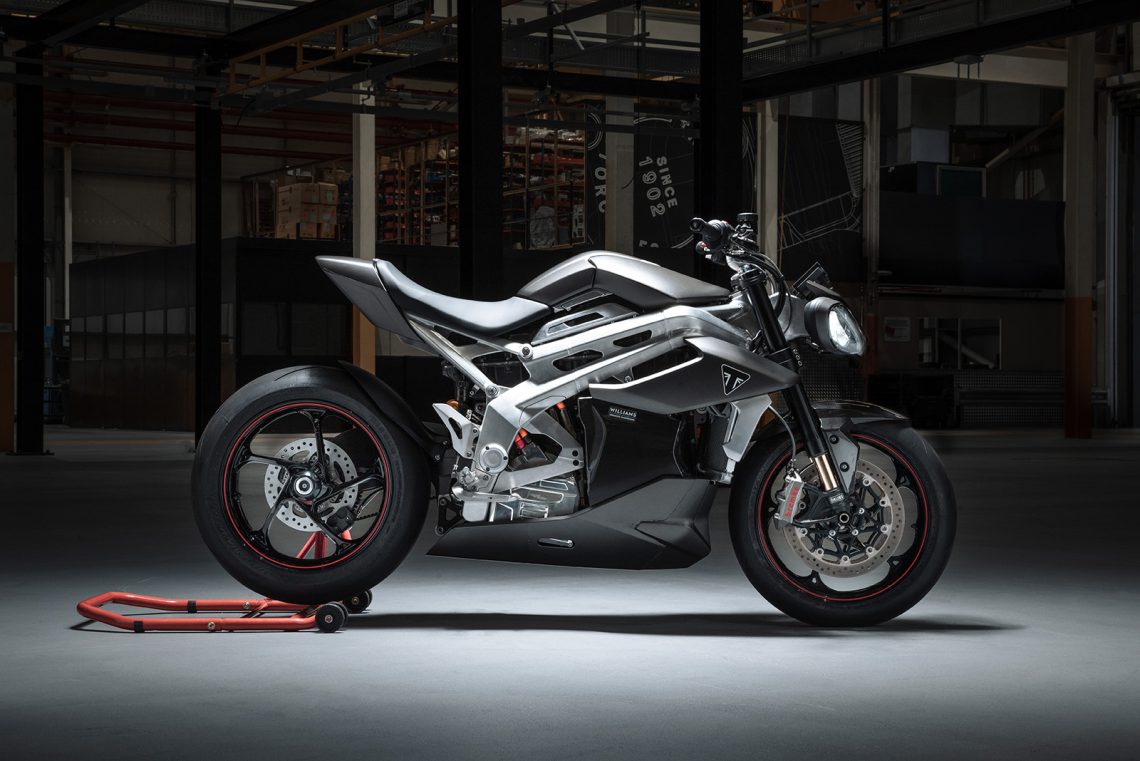 Triumph Factory
The next step is actually producing the prototype. Naturally, Triumph takes on that task at the Hickley factory. After that, the motorcycle is ready for testing.
Testing
Testing, also referred to as Phase 4 by Triumph, includes a number of essential basic functions. Tested in real-world road and track conditions. This includes things such as calibrating the throttle and brake levers, validating the software, measuring consumption, thermal optimization, wheelie control and checking traction control, but also testing dynamics such as road holding and acceleration.
And after that?
Phase 4 is expected to be completed in the summer of 2022. That is the time for Triumph to provide the motorcycle with the final bodywork and color scheme. At the same time, Triumph also publishes test results, such as range, consumption and performance. Unfortunately, that does not mean that the Triumph will actually launch the TE-1 directly on the market. We'll probably have to wait a little longer for that.