Toyota's answer to the Cullinan and Bentayga: Toyota Century SUV
Driver's car
The Century debuted in 1967 as Toyota's ultimate car you want to be driven in. Until then, the Japanese driver car market was dominated by Western luxury brands. Aiming for a breakthrough, Toyota wanted to create a completely new, luxurious Japanese car that could stand its ground on the world stage. That became the Toyota Century. It became a resounding success. Still the Century is part of Toyota's Japanese lineup. To increase the number, the brand now comes out with the Toyota Century SUV. Luxury takes center stage.
Impeccable workmanship
Majestic, elegant body design, impeccable paint finish, it almost looks like we are talking about a Rolls-Royce Cullinan or Bentley Bentayga. Yet this is a Toyota. In fact, according to the Japanese, it is an excellent alternative to those two British super-SUVs. Of course, a beautifully engraved Phoenix emblem is not to be missed. The phoenix in Japan – better known as the ho-o – is associated in Japan with great happiness and peace.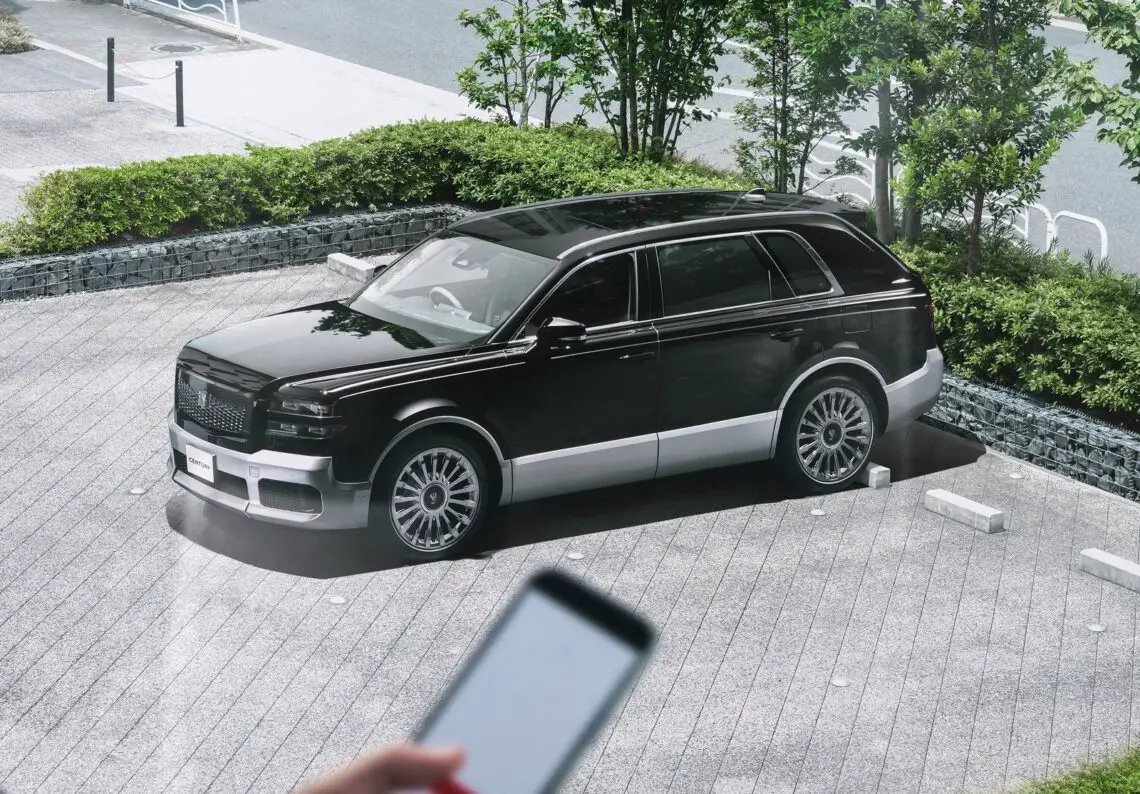 Rear luxury
Rear doors that open at a wide 75-degree angle and a deep cabin floor provide excellent entry and exit. In addition, convenient electrically retractable foot steps emerge from the sills during entry and exit. Toyota also installs handles at the C-pillar to "pull" you aboard yourself. No shortage of other luxuries, large touchscreen, a refrigerator, in the rear two separate seats with massage and reclining positions. You won't be short of anything.
Plug-in hybrid
The powertrain consists of a 3.5-liter V6 gasoline engine paired with an electric motor. This plug-in hybrid powertrain offers "the best of both worlds," according to Toyota. Electric and whisper quiet driving in the city and hybrid driving outside the city. The car also has Dynamic Rear Steering in which the rear axle steers slightly.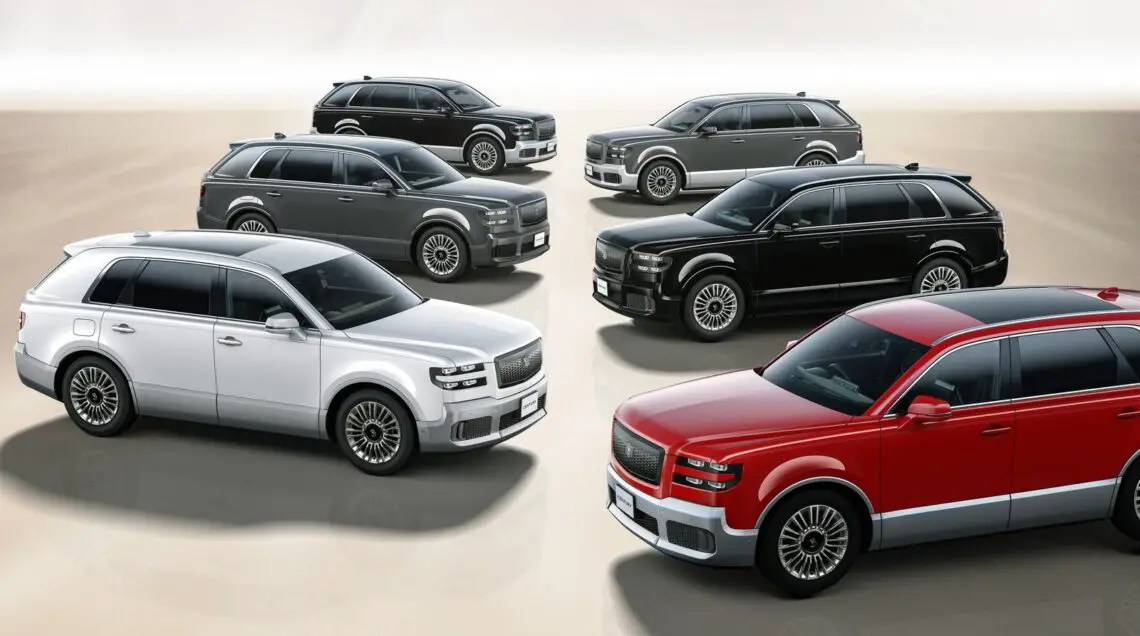 Even available in red
The arrival of the Toyota Century SUV does not affect the Century limousine. The two models continue to coexist. The SUV variant is available in several colors, most of which are fairly subdued shades. Although: the color red is also on the menu. Then you best make a statement. Red is the symbolic color of the imperial nation in Japan. It is associated with authority and sacrifice, as well as joy and happiness. Toyota produces only 30 units per month of this luxury SUV.
Toyota Century SUV Specifications
Length: 5,205 mm
Width: 1,990 mm
Height: 1,805 mm
Wheelbase: 2,950 mm
Weight: 2,570 kg
Number of seats: 4
Sales in Japan: 30 units per month
Production Location: Tahara Plant, Toyota Motor Corporation