This is the updated Porsche Cayenne
Porsche Cayenne 2023
An all-new, electric Cayanne will be launched in 2025. So the current gasoline variant should last at least another two years. The brand is therefore giving it a solid refresh. In fact, according to the brand, it is one of the most comprehensive product upgrades in Porsche's history.
New nose
You will recognize the updated Cayenne by its new nose with rounder front wings, a modified hood and new headlights, which are a lot pointier. At the rear, the SUV is recognizable by its three-dimensional taillights and a new rear bumper with an integrated license plate holder. Three new colors are available and you have a choice of 20-, 21- and 22-inch wheels.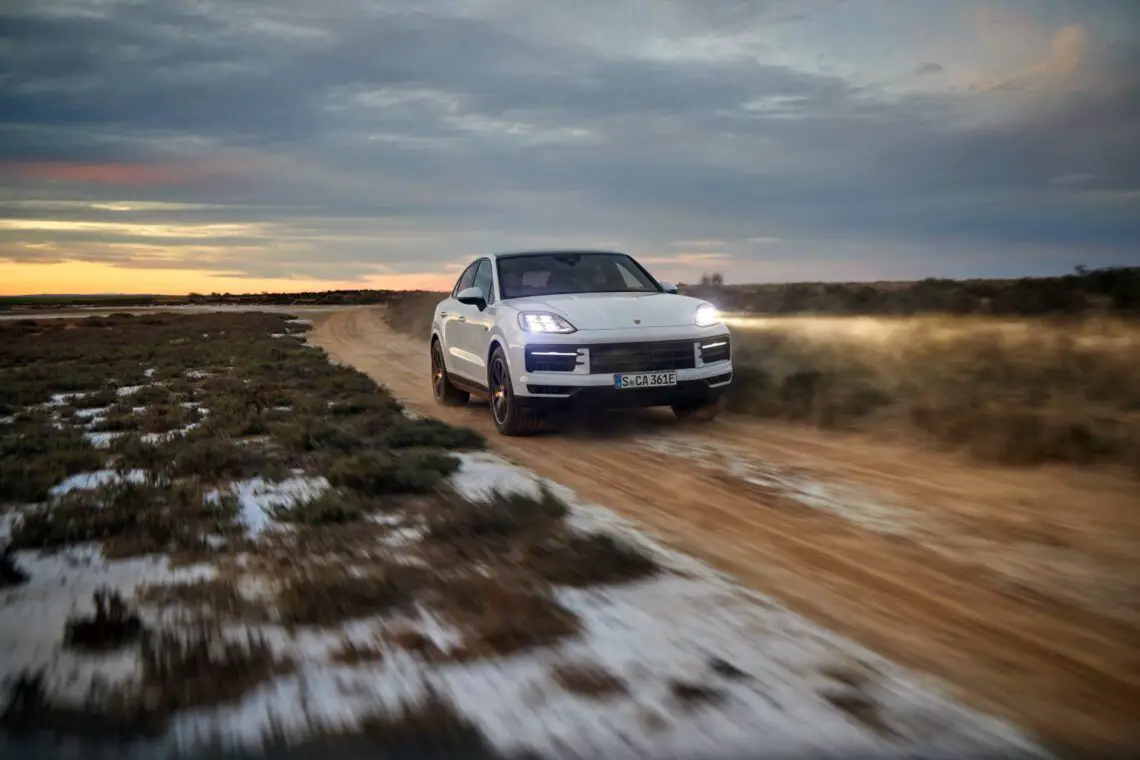 engines
The updated Cayenne debuts with three different engines. Noteworthy: the V6 in the Cayenne S gives way to a redesigned 4.0-liter V8. The engine is good for 474 hp and 600 Nm of torque – an increase of 34 hp and 50 Nm over its predecessor. This Cayanne S races from standstill to 100 km/h in 4.7 seconds. The maximum speed is 273 km/h. The 3.0-liter V6 turbo engine remains in the program and can be found in the entry-level model. At 353 hp and 500 Nm, it is as much as 13 hp and 50 Nm more powerful than before.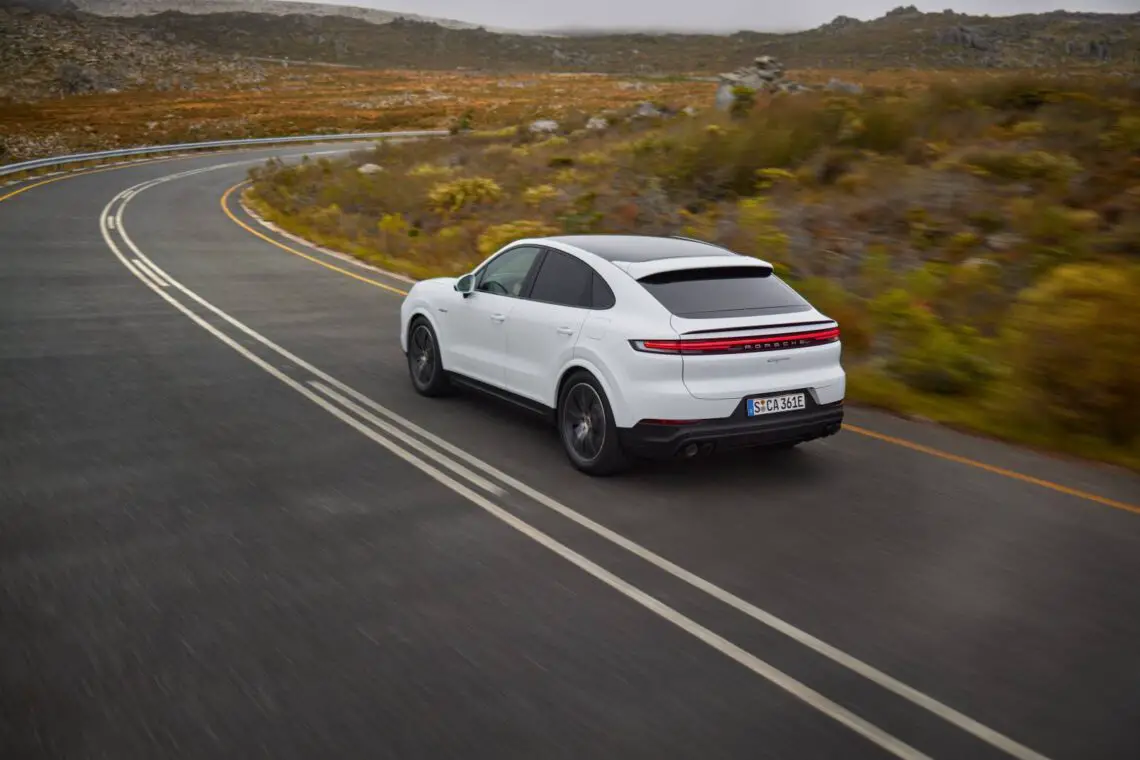 E-Hybrid
In addition, this six-cylinder engine forms the basis for the Cayenne E-Hybrid's powertrain. Combined with a new, 30 kW stronger electric motor with 177 hp, the system output rises to 470 hp. Thanks to a battery pack with a larger capacity (25.9 kWh instead of 17.9 kWh), it is now possible to drive electrically up to 90 kilometers (WLTP) depending on equipment. Despite the increased battery capacity, a new 11 kW built-in charger ensures that charging time can now be reduced to less than 2.5 hours, depending on the charging station used.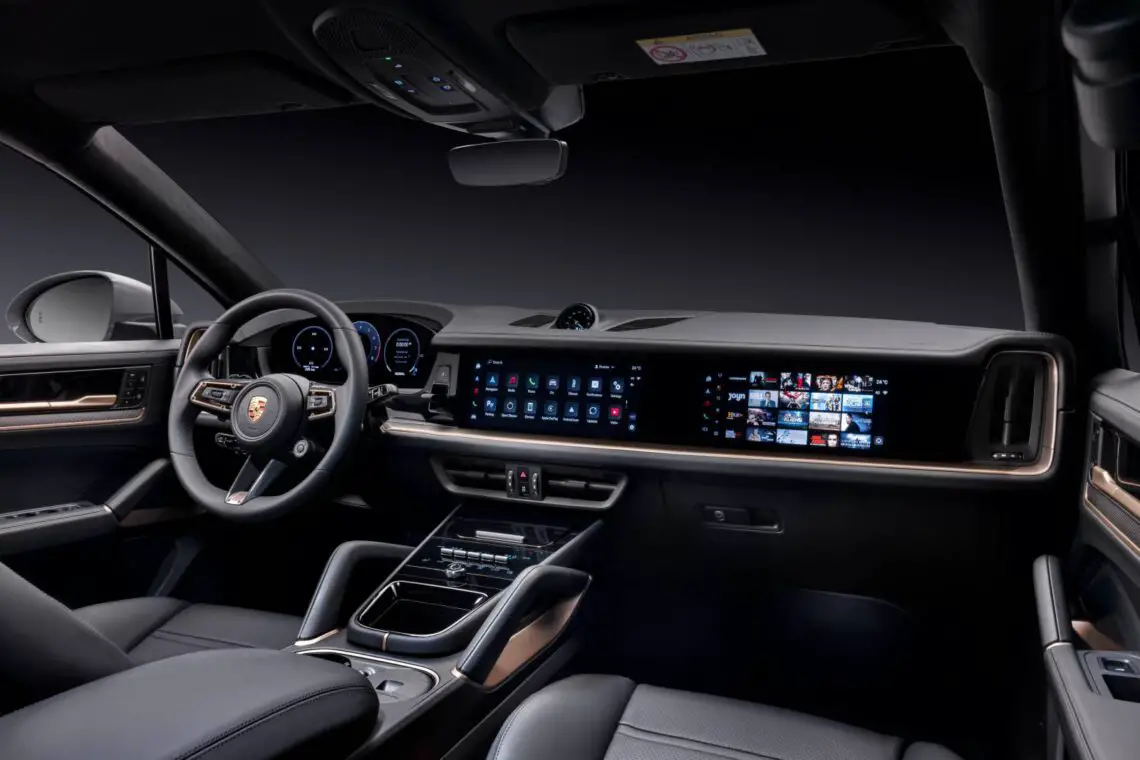 Porsche Cayenne 2023 price
The redesigned Cayenne can be ordered immediately and will be at Dutch Porsche Centers from July 2023. The Cayenne E-Hybrid has a recommended retail price of 110,000 euros; as a Coupe, it costs 113,200 euros. The version with 3.0-liter V6 costs 146,200 euros and as a Coupe 151,000 euros. Finally, the Cayenne S costs 182,600 euros or 189,100 euros as a Coupe.