This is the safety car for the Formula 1 season 2022
Alternation with Aston Martin
The 730 hp Mercedes-AMG GT Black Series is not the only car that will serve as a safety car in 2022. There will be an alternation between the British Aston Martin Vantage and the AMG GT . The new Mercedes-AMG replaces the Mercedes-AMG GT R, which played the role of safety car last year. The medical car was a Mercedes-AMG C63 S last year.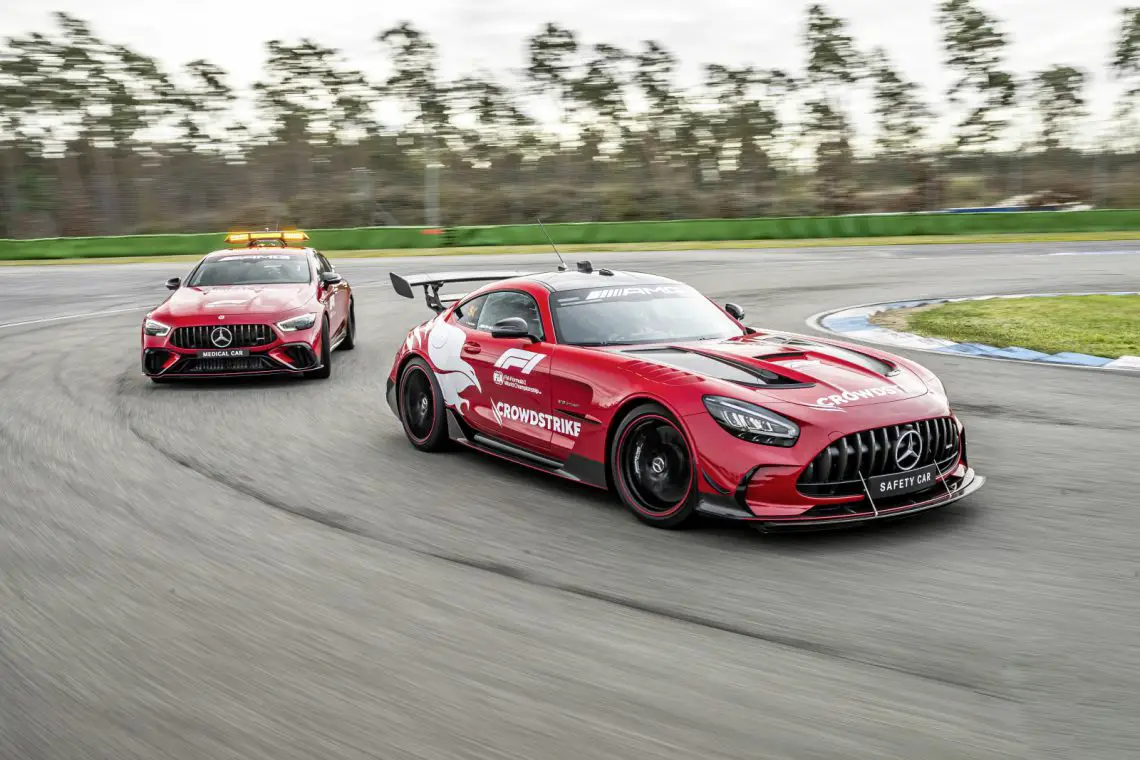 Bernd Maylander
Safety car driver Bernd Mayländer used to be active in the DTM. Since the year 2000, he has taken on the role of safety car driver. Mayländer is full of praise for 'his' new safety car: "I have had the opportunity to test this amazing car many times and I am simply amazed at how close it comes to a thoroughbred racing car."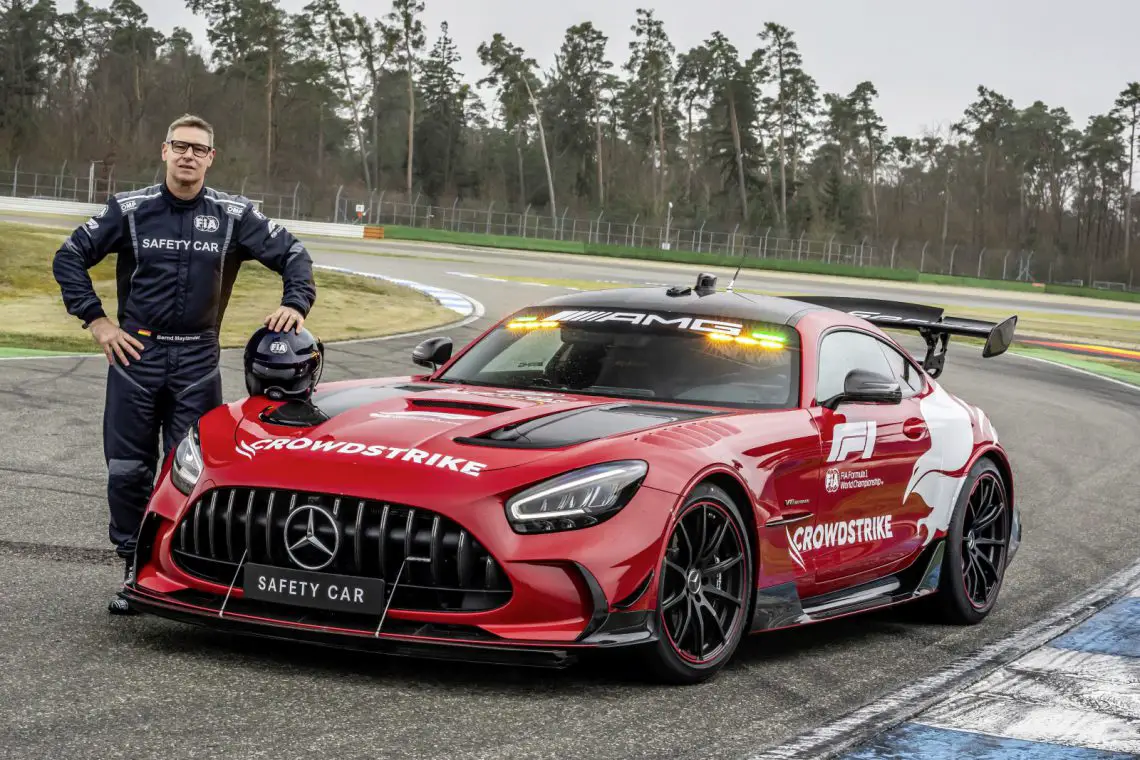 No more flashing lights?
The most striking thing about the new safety car is that it does not have the usual light bar on the roof. Instead of the physical bar on the roof, which was on the AMG GT R last season, the flashing lights are now incorporated into the top of the windscreen and the rear spoiler. This strengthens the balance of the car, and is positive for the aerodynamics.
In the upper main blade of the rear spoiler there are thirteen amber lamps and seven flashlights in the middle, which can flash if necessary. In addition, there are four green LED light modules. There are also two small cameras mounted in the wing base. One camera serves as an electronic rear-view mirror for the passenger and the other broadcasts a live image, which you regularly see on the TV during a safety car situation.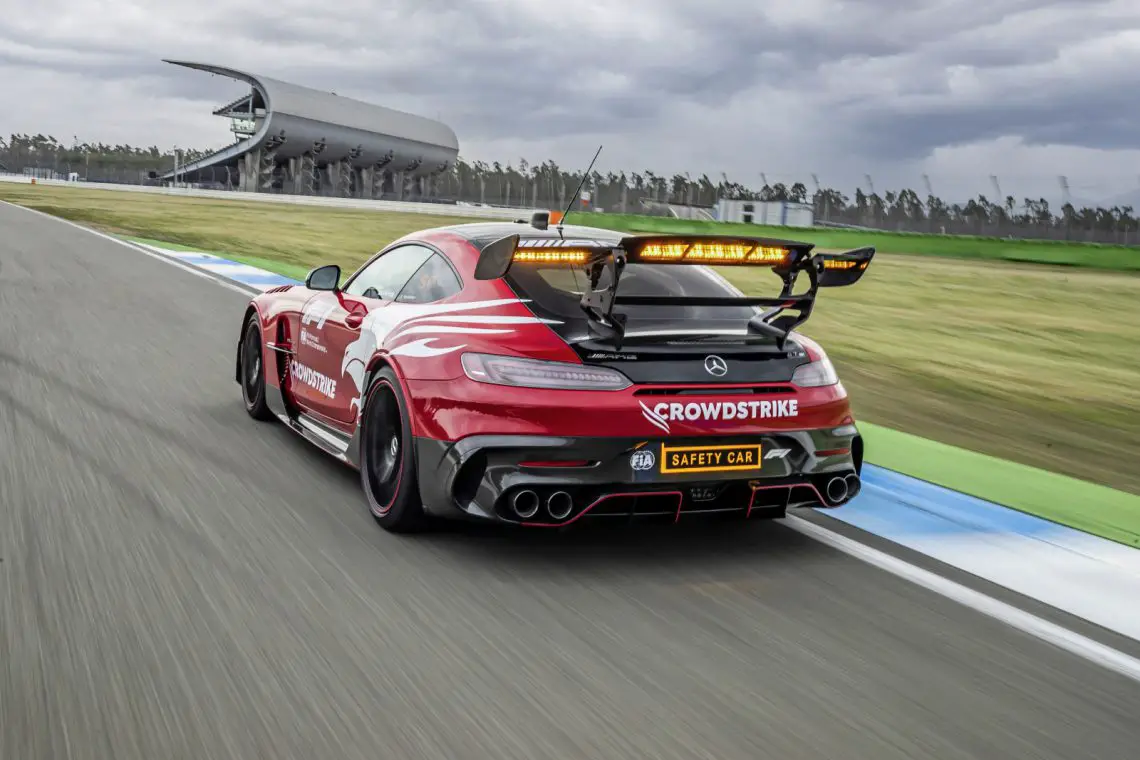 roll cage
The interior of the Mercedes-Benz safety car is practically unchanged compared to that of the regular AMG GT Black Series. The safety car also has the optional AMG Track Package, which includes a lightweight roll cage made of bolted titanium tubing. The roll cage consists of a main frame, a belt bracket, two brackets at the rear and a diagonal cross at the rear.
The only extra features are the six-point seat belts prescribed by the FIA and two tablets in the center console and the instrument cluster in front of the passenger seat. This allows co-pilot Richard Darker to keep an eye on the Formula 1 field, among other things.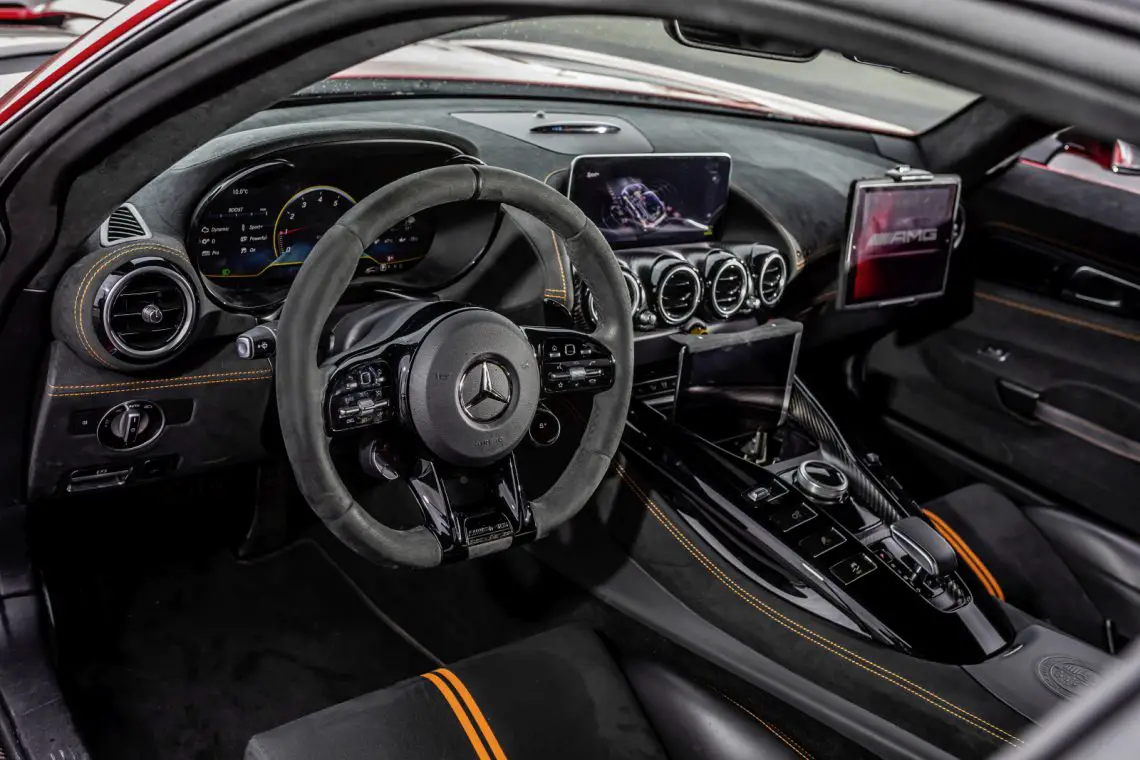 All official Mercedes-AMG Formula 1 safety cars at a glance:
| | |
| --- | --- |
| 1996 | C 36 AMG (W 202) |
| 1997-1999 | CLK 55 AMG (C 208) |
| 2000 | CL 55 AMG (C 215) |
| 2001-2002 | SL 55 AMG (R 230) |
| 2003 | CLK 55 AMG (C 209) |
| 2004-2005 | SLK 55 AMG (R 171) |
| 2006-2007 | CLK 63 AMG Black Series (C 209) |
| 2008-2009 | SL 63 AMG (R 230) |
| 2010-2012 | SLS AMG (C197) |
| 2012 (Germany GP)-2014 | SLS AMG GT (C 197) |
| 2015-2018 | Mercedes-AMG GT S (C190) |
| 2019-2021 | Mercedes-AMG GT R (C190) |
| 2022 | Mercedes-AMG GT Black Series (C190) |
Also read: