This is Max Verstappen's new helmet
Verstappen's helmet
In the years that Max has been active in Formula 1, the Dutchman has had several designs for his helmet. In his early years, his helmets were mainly blue, but from 2019 Max's Arai helmets have a white base color. That color change has been the biggest change in Verstappen's helmet designs to date. The design with the horizontal stripes on the side in combination with the Red Bull logos, the lion with the Max Verstappen logo on top of the helmet and the CarNext logo on the front has hardly changed since 2019.
2022 helmet from Verstappen
Also the 2022 helmet design does not have many major changes. Verstappen has made some subtle changes as a result of the championship. All red accents have been replaced by gold. In addition, the number '1' can be found on the back spoiler and Max has also asked for an asterisk on the back of the helmet, which symbolizes his world title. That star contains '21', which refers to 2021, the championship year. "A few upgrades, I think the gold makes it just that little bit cooler," Verstappen says in the video below where he unveils the helmet.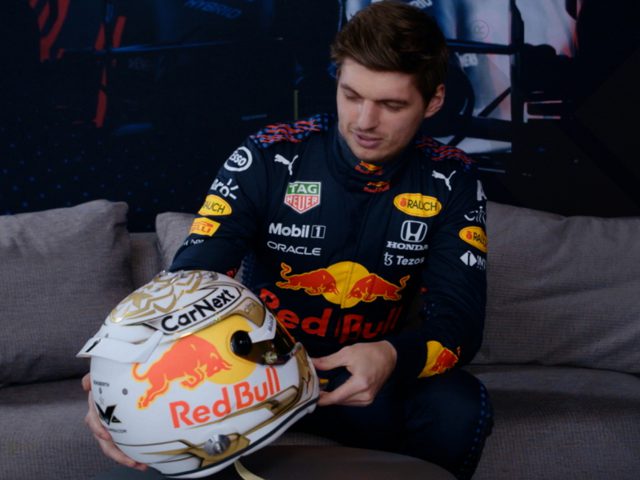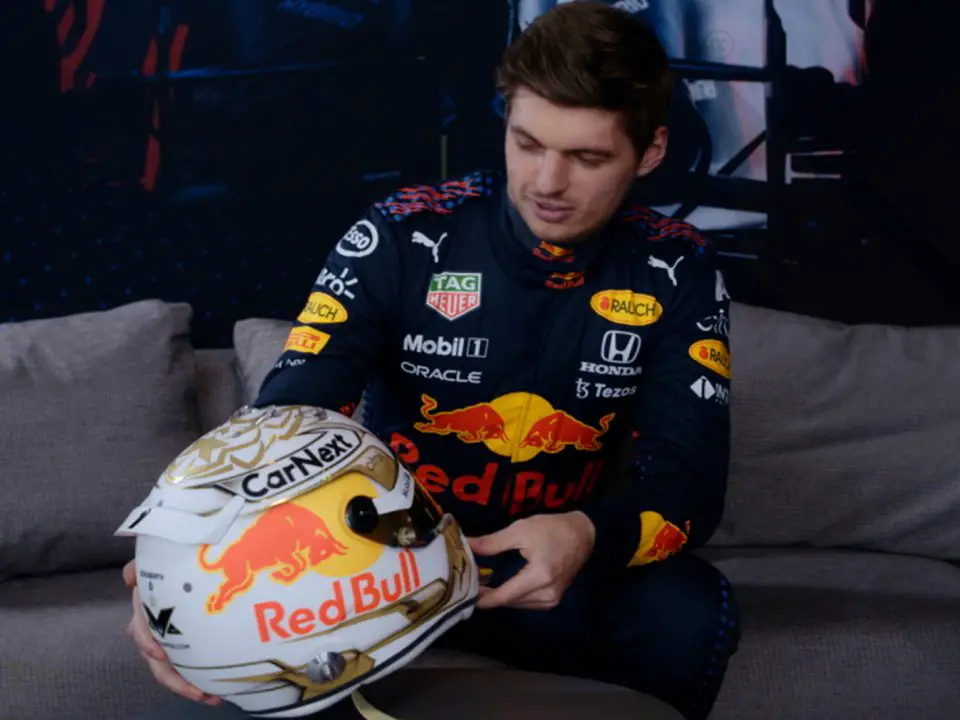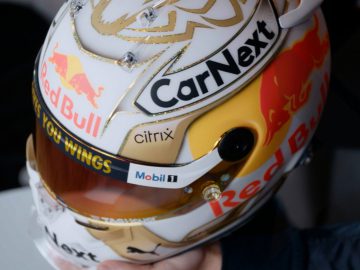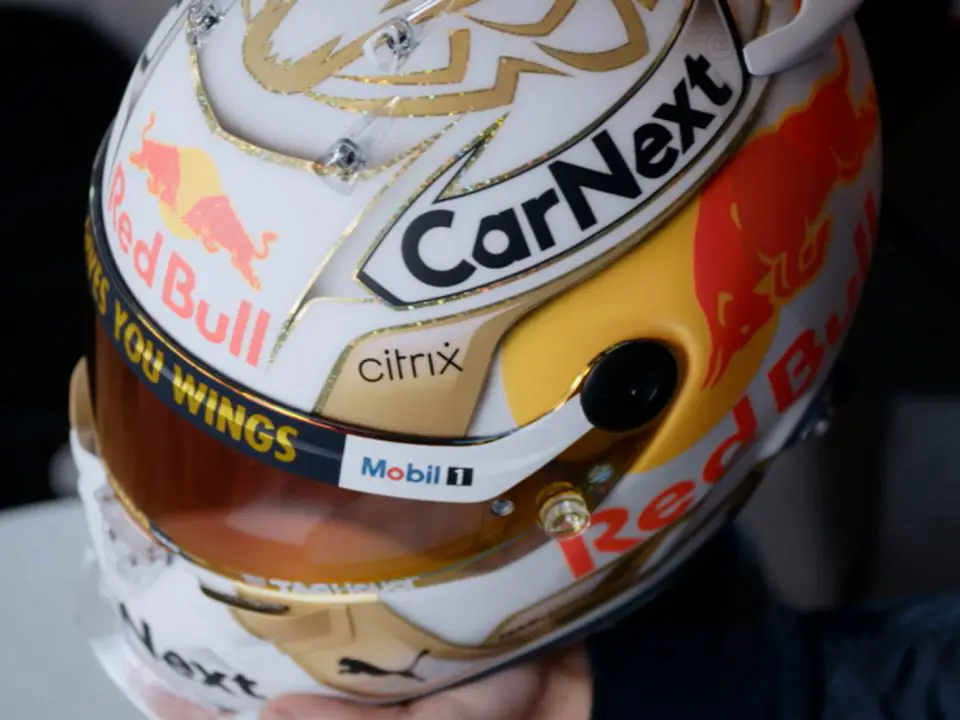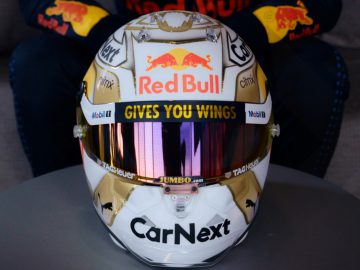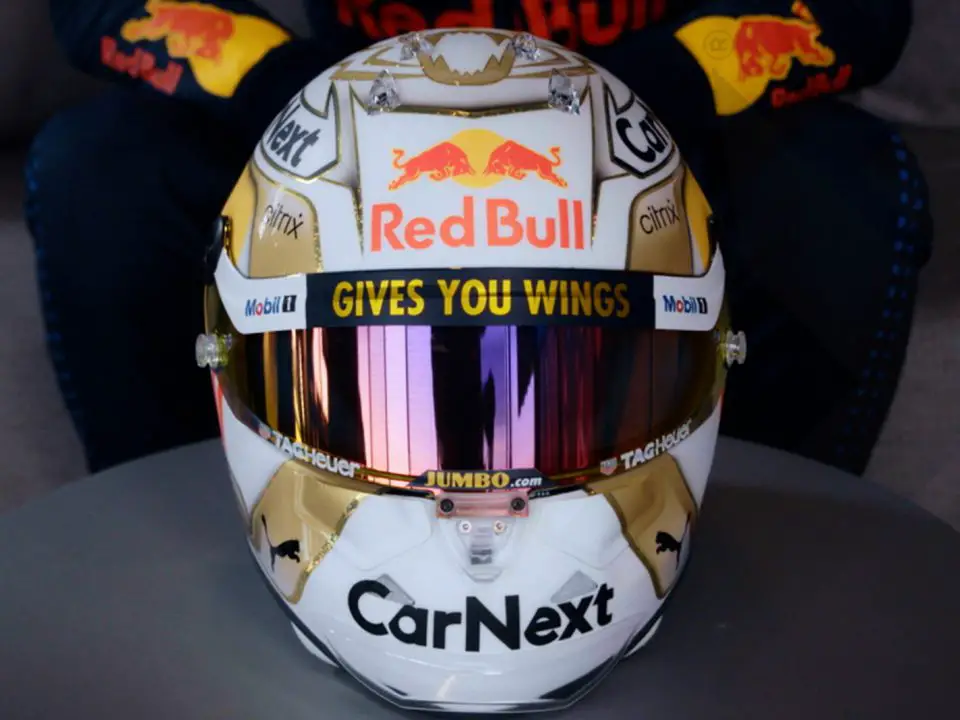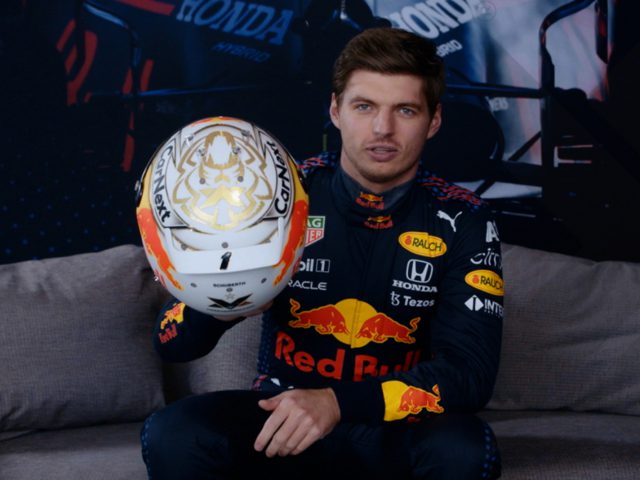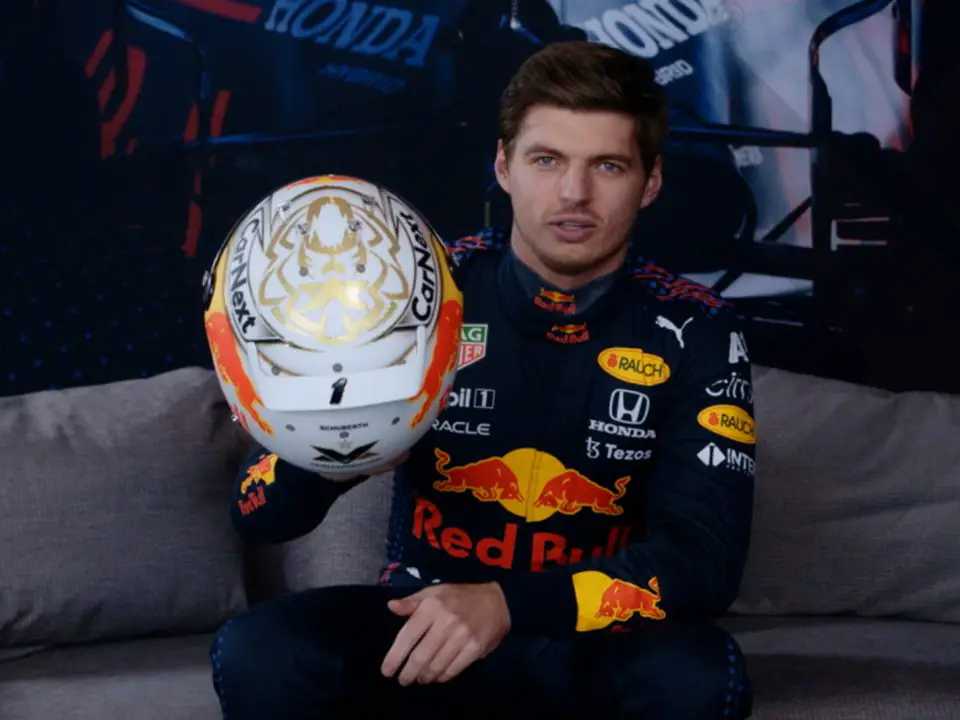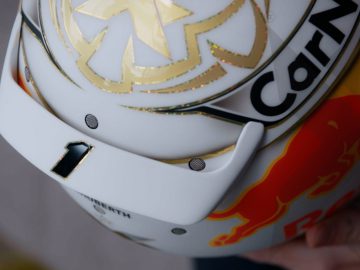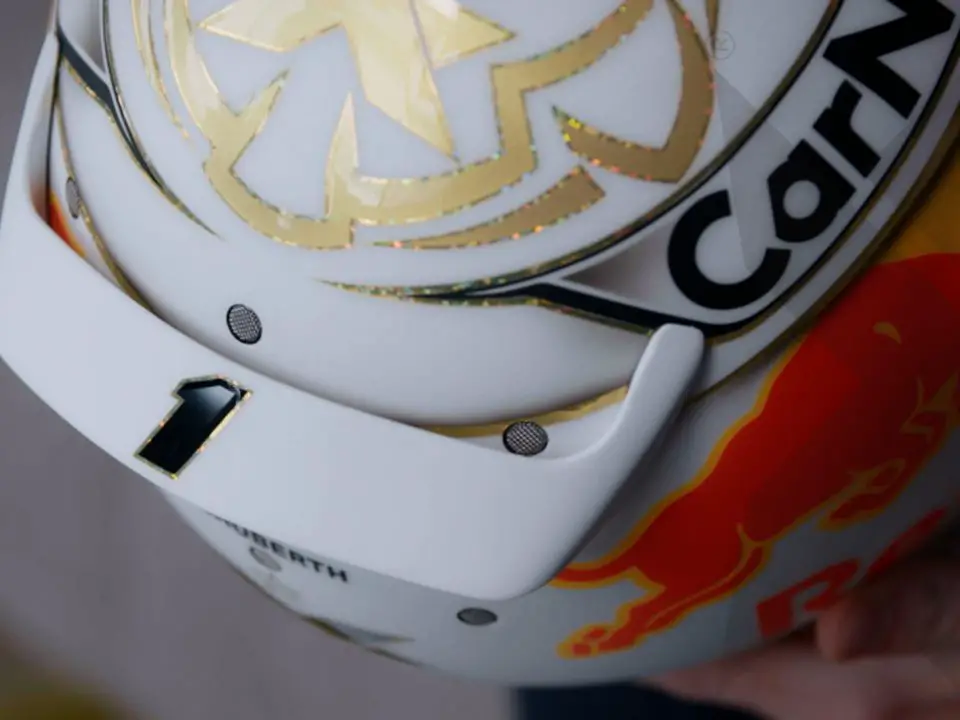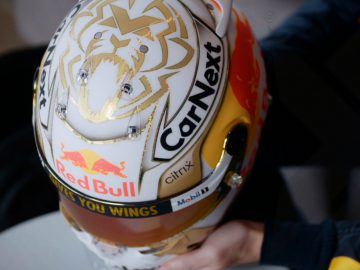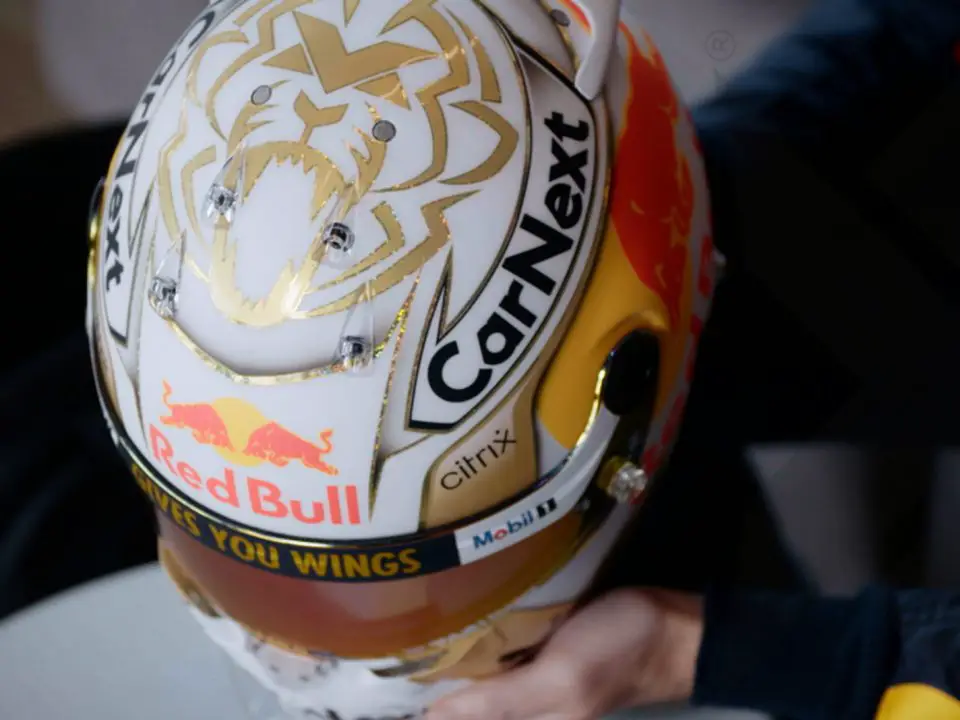 Source: maxverstappen.com