The Mammoth 1000 6×6 TRX has six wheels and 1,200 hp
Hilly area
In the Netherlands we have it easy. Almost the entire country is as flat as a dime, so a car with 120 horsepower or less is generally more than enough. But what if you live in a country with a hill here and there or even some mountains? Then you actually need 1,200 horsepower and six-wheel drive. At least, that's what they seem to think at Hennessey Performance , a well-known American specialist in tuning and high-performance parts.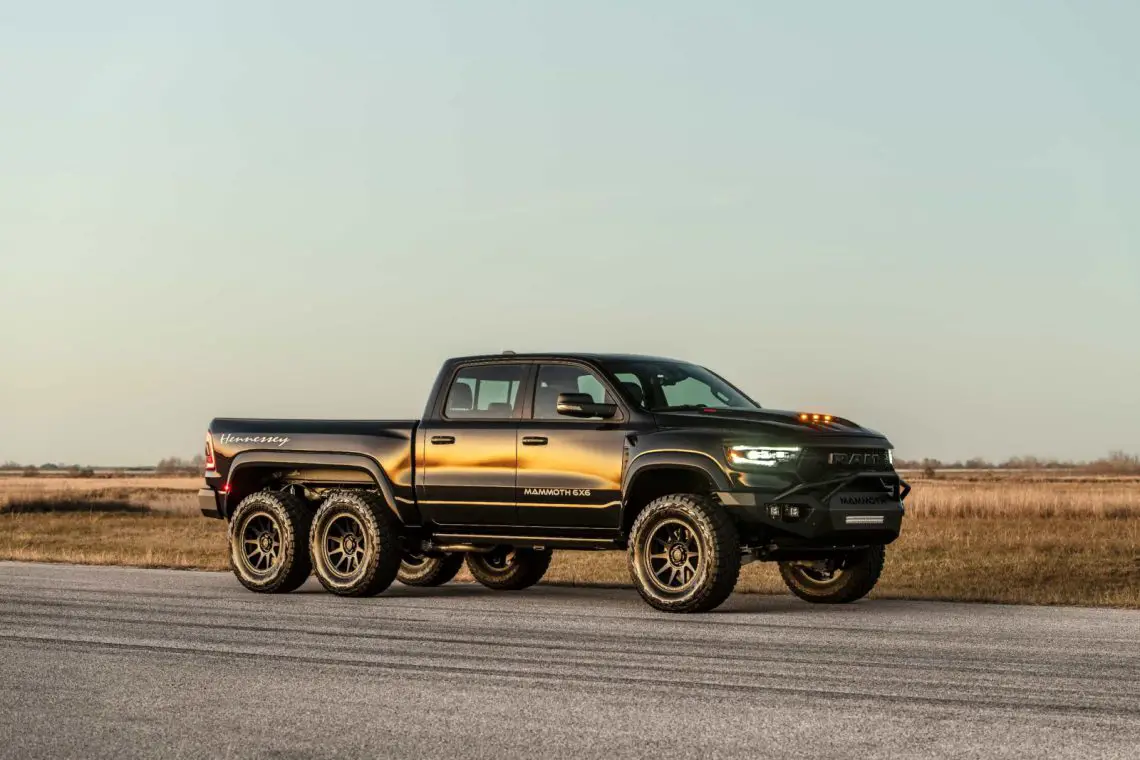 Mammoth 1000 TRX 6×6
Meet the Hennessey Mammoth 1000 TRX 6×6. It is almost 2 meters high, 2.23 meters wide and no less than 7.18 meters long. Hennessey's special creation is based on a RAM 1500 TRX. As you can see, the RAM has been given a nice extra, namely a third axle, with two extra wheels attached to it. This increases the length of the truck by two meters. The tuner also equips the 6×6 with different front and rear bumpers, special LED lighting and 20-inch 10-spoke Hennessey wheels with 37-inch off-road tires.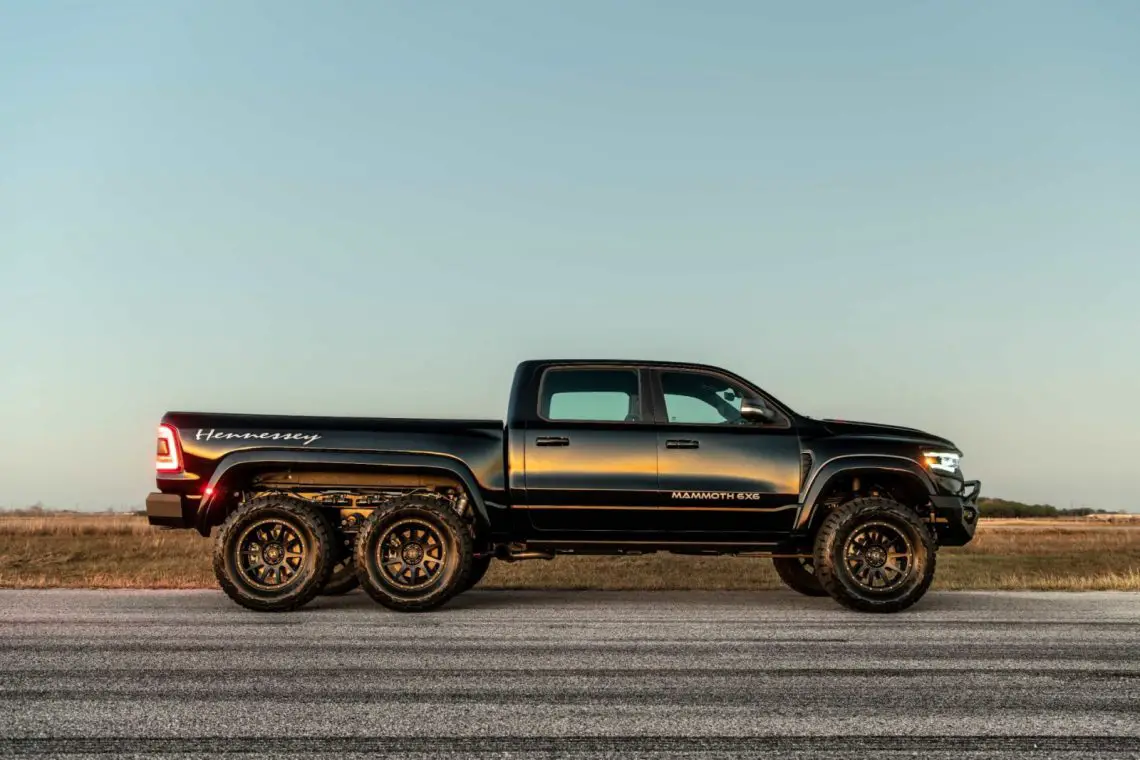 1,012 hp
The monster is powered by the 6.2-liter Hellcat V8 from the Ram TRX. In that model, the block delivers 700 hp, but at Hennessy they don't think that is enough. Not nearly enough. The tuning specialist has equipped the engine with a 2.65-litre supercharger, new fuel injectors and some other nice things, so that the power increases to 1,200 hp and 1,314 Nm of torque. The 6×6 only needs 3.2 seconds for a 0-100 km/h sprint.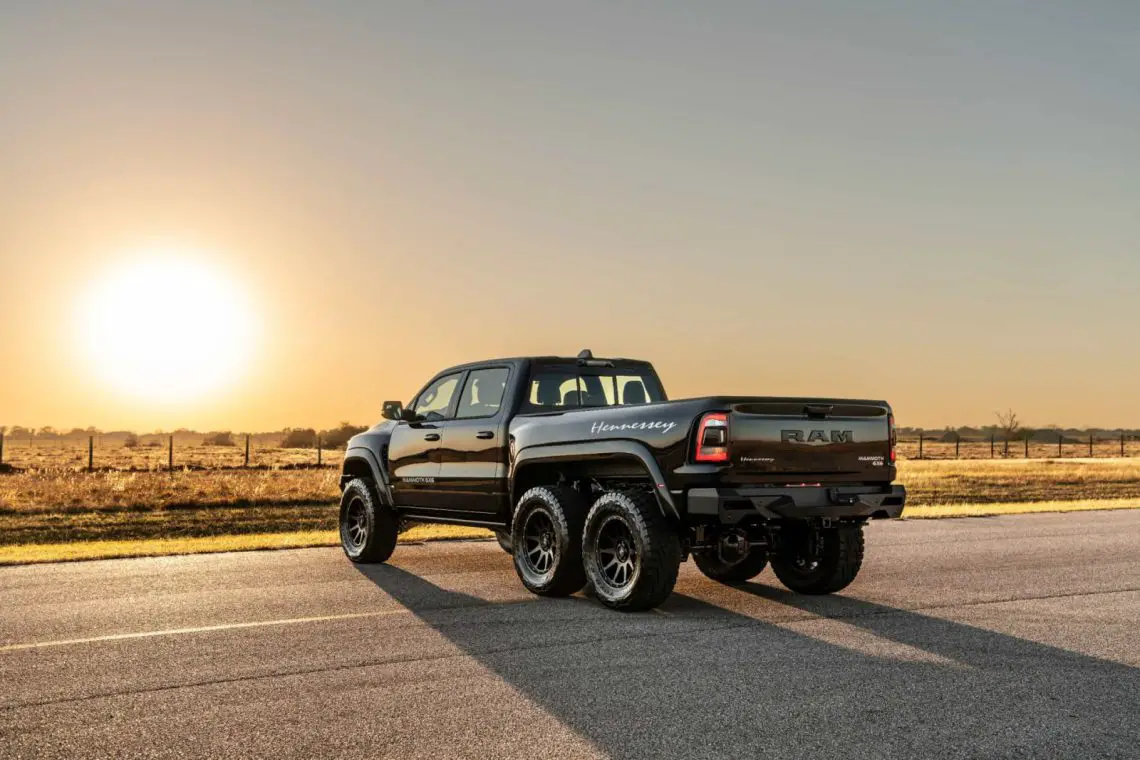 Cost that?
Hennessy will only build 12 copies of the Mammoth 1000 6×6 and asks for the conversion of 415,000 euros for the striking pick-up. In comparison, this Mercedes-Benz X350D 6-Wheeler for sale in the Netherlands is a bargain. Below you can hear how the Mammoth sounds.