Suffering from hay fever? Fresh air in more and more cars
Air cleaning systems in cars
Thanks to air cleaning systems in cars, occupants can always breathe clean air. More and more brands are offering this technology, think Jaguar, Land Rover, Mercedes-Benz, Lexus, Skoda, Toyota, Volkswagen, BMW, Opel and many others.
Good air quality
Such an air purification system is especially valuable in spring and summer, especially for the many hay fever sufferers. Good air quality in the car interior has several benefits anyway. After all, it contributes to the comfort of the driver and his passengers, prevents irritatingly itchy eyes and nose and thus provides additional road safety.
Various names
Each manufacturer uses its own name for such a filter system. At Skoda it is called Air Care, Lexus talks about a nanoe X system, Jaguar and Land Rover talk about Cabin Air Ionization, Mercedes-Benz christens the system Air Balance, Volvo calls it Advanced Air Cleaner technology and at Opel it is called Intelli-Air. The message is clear: each manufacturer uses its own names for these systems, but their operation is always broadly the same.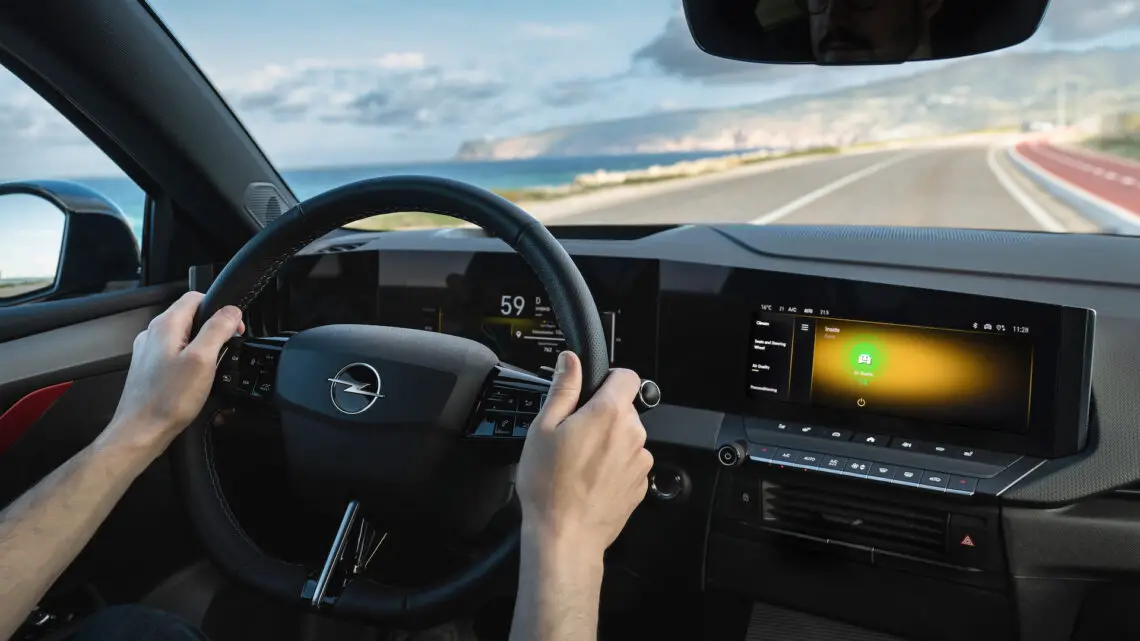 Smart systems
A air cleaning system combines air and particulate filters with an air quality monitoring system. That system not only continuously monitors the interior air quality, it also ensures that the air is automatically refreshed as soon as it is no longer fresh. In the case of Intelli-Air, air quality is controlled by the recirculation valve. If the quality of the outside air is poor, the air quality sensor (AQS) closes the valve in the vent to prevent dirty air from entering the interior. If the air in the interior is stale or polluted – for example, from smoking or dust on clothing – the vent allows fresh air back in.
Nasty smells
The filters often consist of two or even several layers, which not only stop small particles in the outside air before they enter the interior, but also filter out unpleasant odors and gases such as ozone. The best part of all this is that the filters rid the air of nearly 100 percent of pollen.
The filter materials used are water-repellent, so they do not freeze in winter, nor do they attract bacteria. Despite their excellent filtering, they allow fresh air to pass through well. Filters often need to be changed annually to ensure optimally clean interior air all year round.
Hay feveraa…. hatschjoe…nval
Everyone can protect themselves from a hay fever attack while driving. When pollen concentration is high, drive with all windows closed. This is also good for road safety: when the driver sneezes, he is not looking at the road and the risk of an accident increases. In city traffic, a car already travels 20 meters while the driver sneezes. At speeds of 100 km/h, the driver is not looking at the road for up to more than 50 meters. Prevent sneezing attacks in cars? We list several tips in this article. Hatschjoe … Health.