Rooftop art on roof of MINI is absolutely free!
Four MINI Rooftops
So if you order a MINI 3-door or MINI 5-door hatchback, you can choose from four MINI Rooftops. Around the MINI theme of Big Love, four designers personalized the roof of the MINI to spread their unique message.
Theme Big Love
The Big Love theme is all about love for each other and for the planet. MINI gave the four designers from culturally diverse backgrounds the opportunity to use the roof of the MINI to give this theme their own personal interpretation. These are the four artists.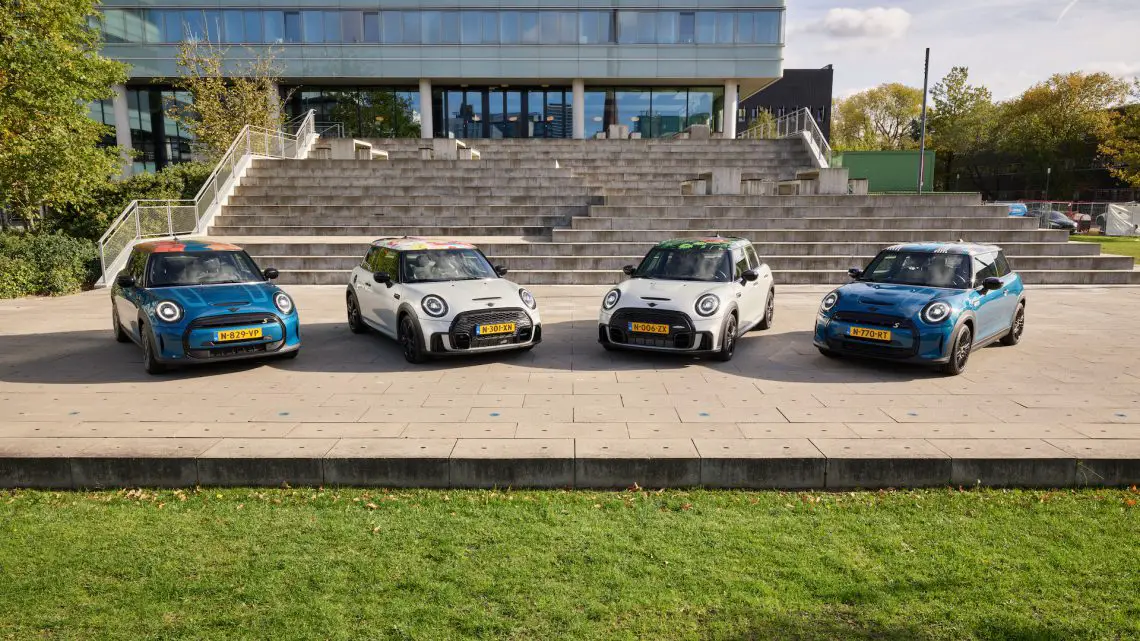 MINI Rooftop designer Tjitske Storm
Tjitske designs prints, patterns and textiles, mainly for interior applications and products. Her expressive style often contains contradictions. Geometric and organic shapes combined, as well as digital techniques and traditional crafts. The natural phenomenon of symbiosis was the inspiration for her latest collection of wall hangings, which also inspired her MINI Rooftop. She named her design "Zebra & Ostrich," and when you see the design, you immediately understand why.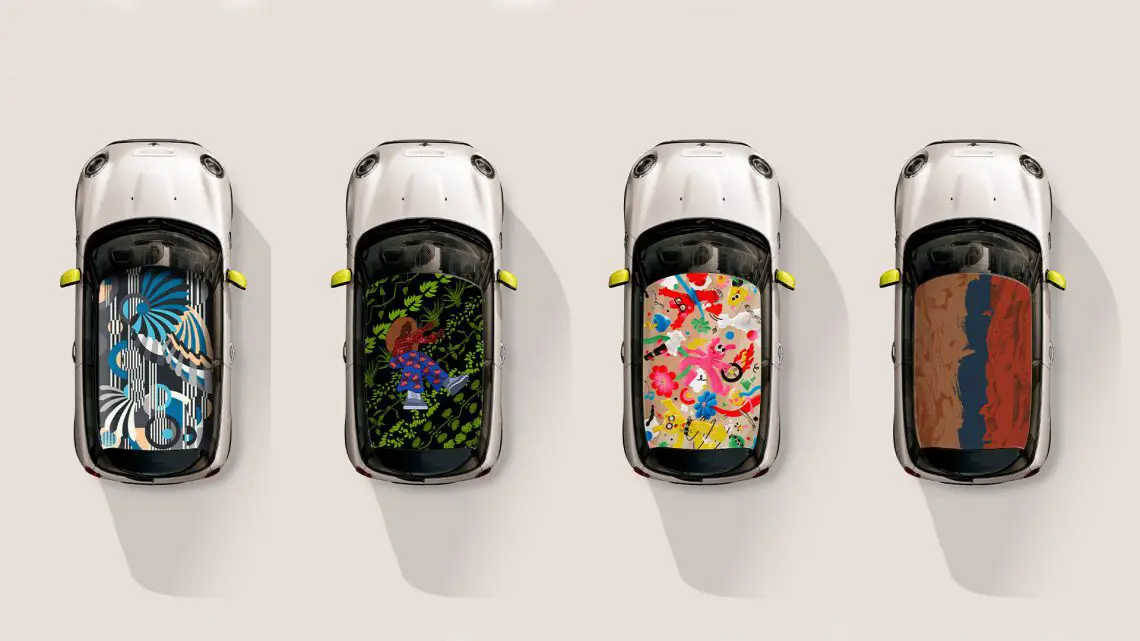 MINI Rooftop designer Eva Cremers
Eva is a 3D illustrator and director known for her colorful and playful work full of characters. She drives a MINI Convertible herself and wanted to incorporate her many drives into the MINI Rooftop decal, combined with natural elements from the wooded area where she lives. Several cheerful characters have also been incorporated into the design and you will discover something new every time you see the MINI Rooftop. The roof exudes positivity and optimism, something that is also in MINI's DNA.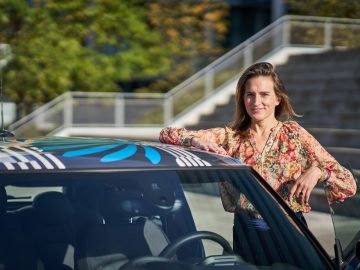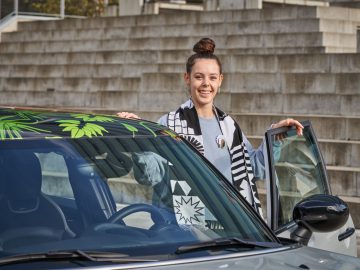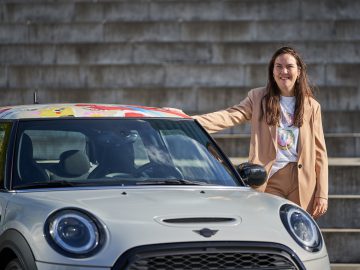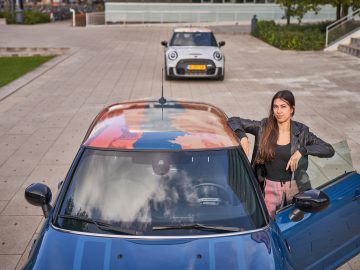 MINI Rooftop designer Dewy Elsinga
Dewy, also known by stage name BUTTERFINGAZ, has always had a love for drawing and consequently studied Illustration at the Willem de Kooning Academy in Rotterdam. During that training, she also developed a keen interest in painting, especially in color theory and its technique. She gets her inspiration from her surroundings, and the inspiration for her MINI Rooftop comes from a vacation memory. She was riding with friends through a beautiful canyon, with high mountain peaks surrounding them. She abstractly imitated those.
MINI Rooftop designer Gigi van Grevenbroek
Gigi is an illustrator. She has a web shop, but also works on commission. Her work is very diverse, from books to murals to online campaigns. Her Indonesian background is often the inspiration for her work, as are the themes of equal rights and nature. The Big Love theme fits this perfectly. Her design is about the relationship between man and nature and revolves around the fact that man cannot live without nature.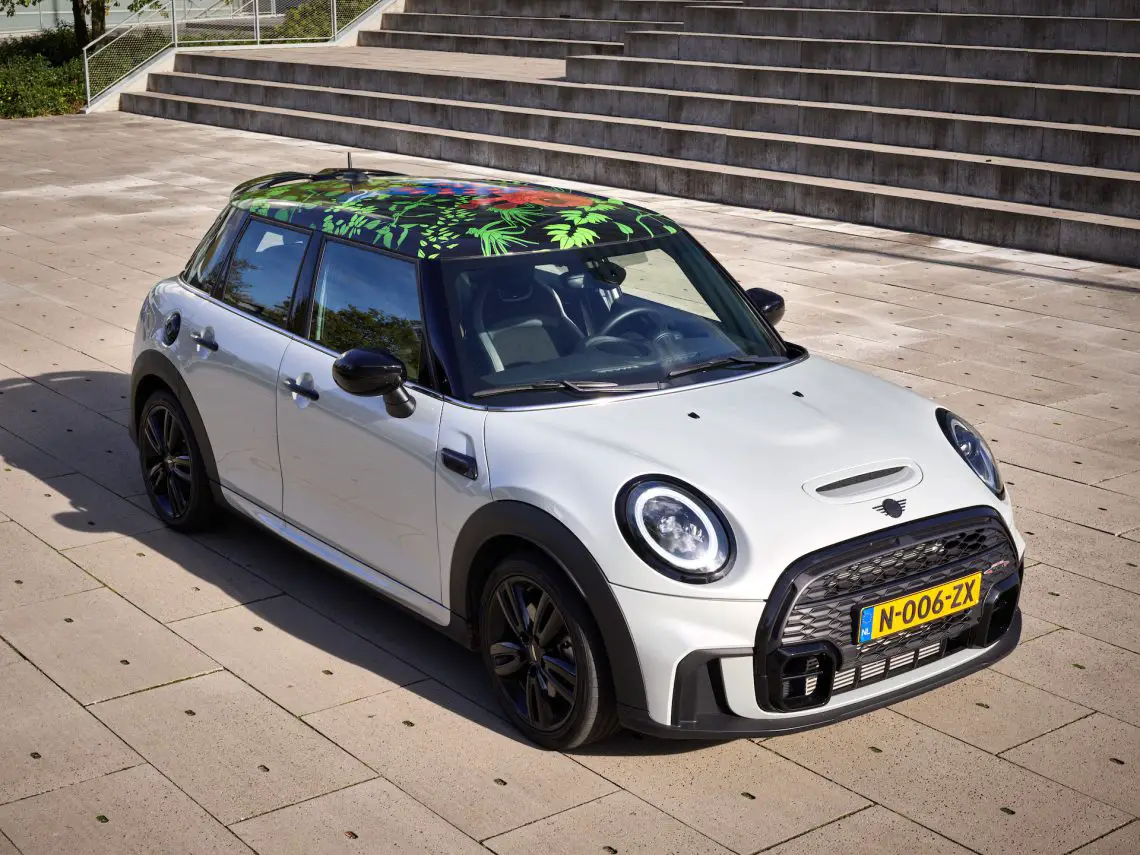 MINI Rooftop is free option
Only 20 units of each MINI Rooftop will be produced. Thus, a total of 80 MINI Rooftops are available. As of now and while supplies last, MINI Rooftops are available free of charge with the purchase or lease of a MINI 3-door or MINI 5-door, obviously not available in combination with a panoramic roof.