Review – Toyota Yaris Cross GR Sport, the most fun in the lineup
Toyota Yaris Cross GR Sport
The nice thing about GR Sport is Toyota doesn't just take care of the car on the outside and inside, but certainly makes some adjustments to the suspension and steering. The same thing happened with the Toyota Yaris Cross GR Sport. The engineers at Gazoo Racing – where the letters GR stand for – made some adjustments here and there to improve handling.
Handles less in curves
Does that also show up? Yes, of course! The GR Sport variant of the Yaris Cross tilts less when cornering and steers with more feeling, exactly the kind of modifications that make you happy as an enthusiast. With the GR Sport, then, Toyota is targeting youthful drivers, for example, brand-new dads and moms who would like to drive something sporty yet practical.
REVIEW – Toyota Yaris Cross GR Sport 2023 – Nice, but… – AutoRAI TV
The price, it must be mentioned anyway
But that target market must realize one thing: all that extra sportiness does come with an extra-high price tag. Because take a look. The Yaris Cross is available starting at 27,350 euros, but then you don't have a hybrid. That starts at 28,995 euros. Why specifically mention the hybrid powertrain here? Simple: the GR Sport variant comes exclusively with that powertrain. The Yaris Cross GR Sport costs a hefty 41,150 euros. That's quite a lot of money for a compact B-segment SUV. By comparison, for 41,195 euros you also have a very nice Toyota Corolla Cross with 197 hp and quite a bit of equipment.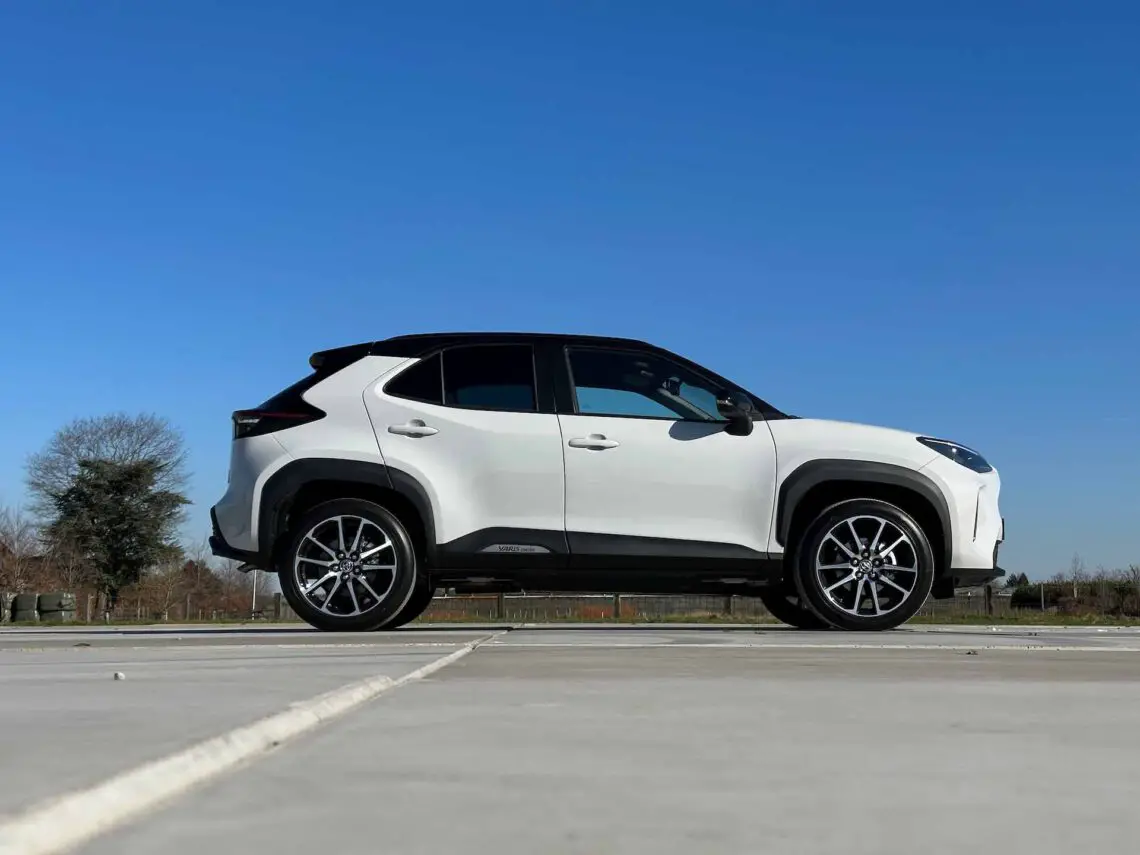 The powertrain
In the Yaris Cross GR Sport, you have to make do with a hybrid powertrain with 116 hp and 120 Nm, good for a top speed of 170 km/h and a 0-100 time of 11.2 seconds. Shifting is always done with a CVT. The interplay between the electric and gasoline engines is particularly smooth, here Toyota's expertise in hybrids is clearly palpable.
GR logos abound
Then, once you've tied the knot to buy a Yaris Cross GR Sport, Toyota is also doing everything it can to remind you of that joyous occasion. Indeed, GR logos abound. GR appears on the entry strips, the start button, the steering wheel, the floor mats, the headrests of the front seats and during startup of the car. On the outside, Toyota places GR logos in the grille and tailgate.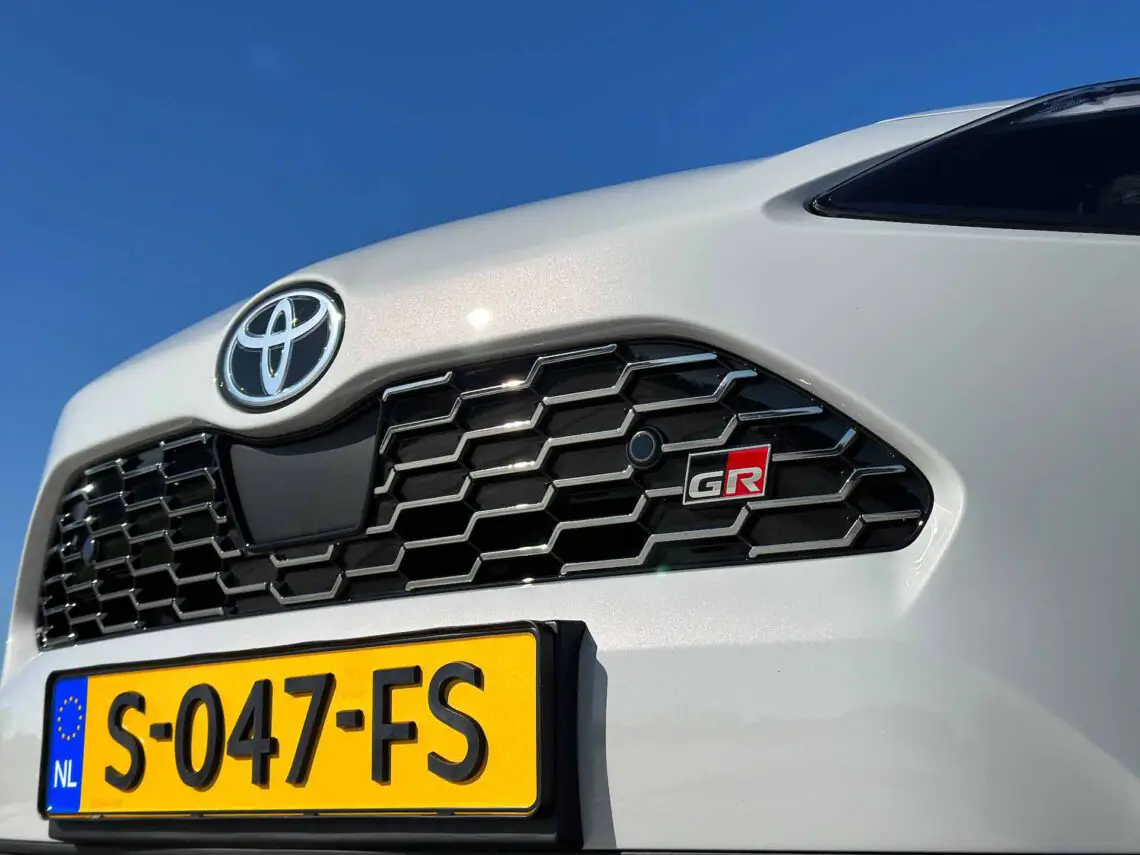 Other features of the Toyota Yaris Cross GR Sport
You also get polished 18-inch 10-spoke alloy wheels, a new rear diffuser and a front grille with an exclusive "hot stamp" piano black pattern. The sport seats are excellent, and Toyota uses red stitching in abundance. The seats are also finished front and rear with perforated Ultrasuede trim.
Rich equipment
A top-of-the-line model alongside the Yaris Cross Adventure, the Yaris Cross GR Sport has rich standard equipment, including dual-zone climate control, heated front seats, a 9-inch large screen for multimedia and navigation, and rear privacy glass. So you really do get something for that 40 grand.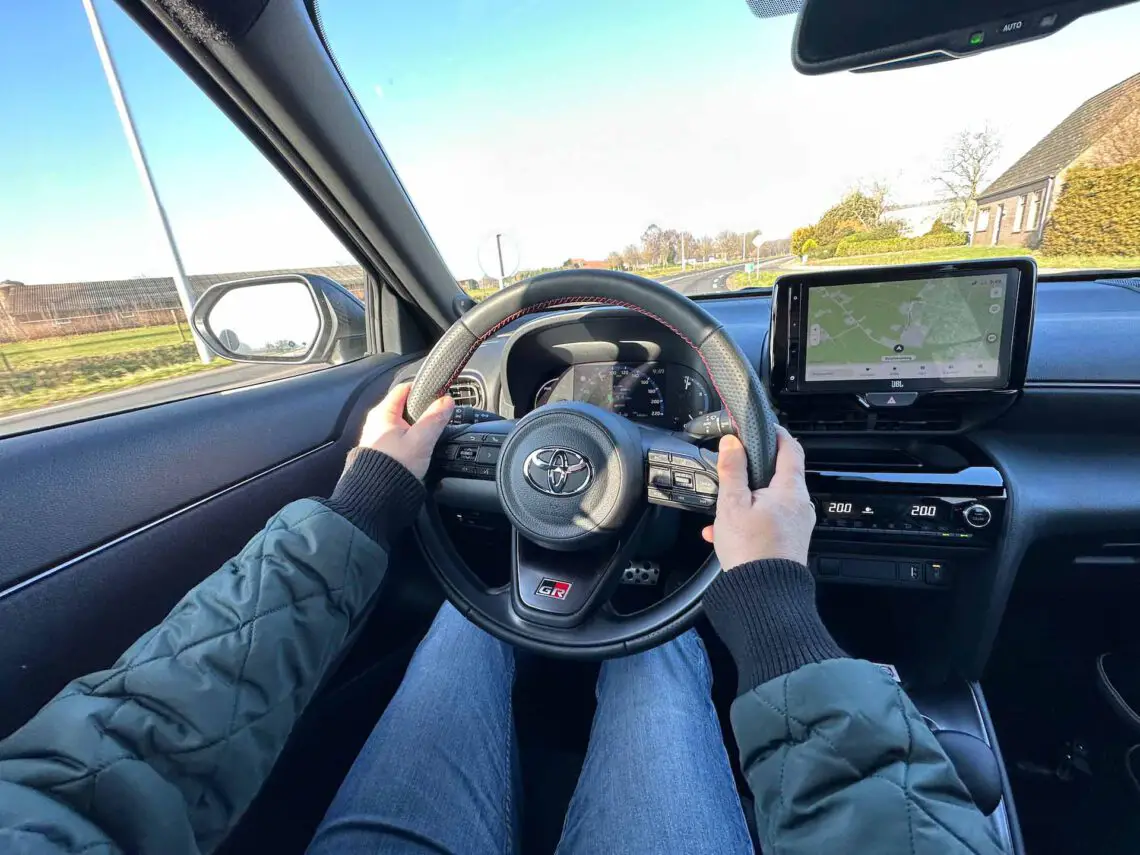 Cons
There are disadvantages, of course. For example, the passage to the back seat is quite tight and the space in the back seat itself does not hold up. This back seat is especially suitable for smaller children. Otherwise, the Yaris Cross is simply a fine companion, driving extra sporty as a GR Sport without sacrificing economy. With two fingers on your nose, you record an average of 1 in 20. At full throttle, the 1.5-liter three-cylinder gasoline engine makes itself heard extensively. Driving assistance systems also abound, but they are easily disabled at the push of a button, just as they should be.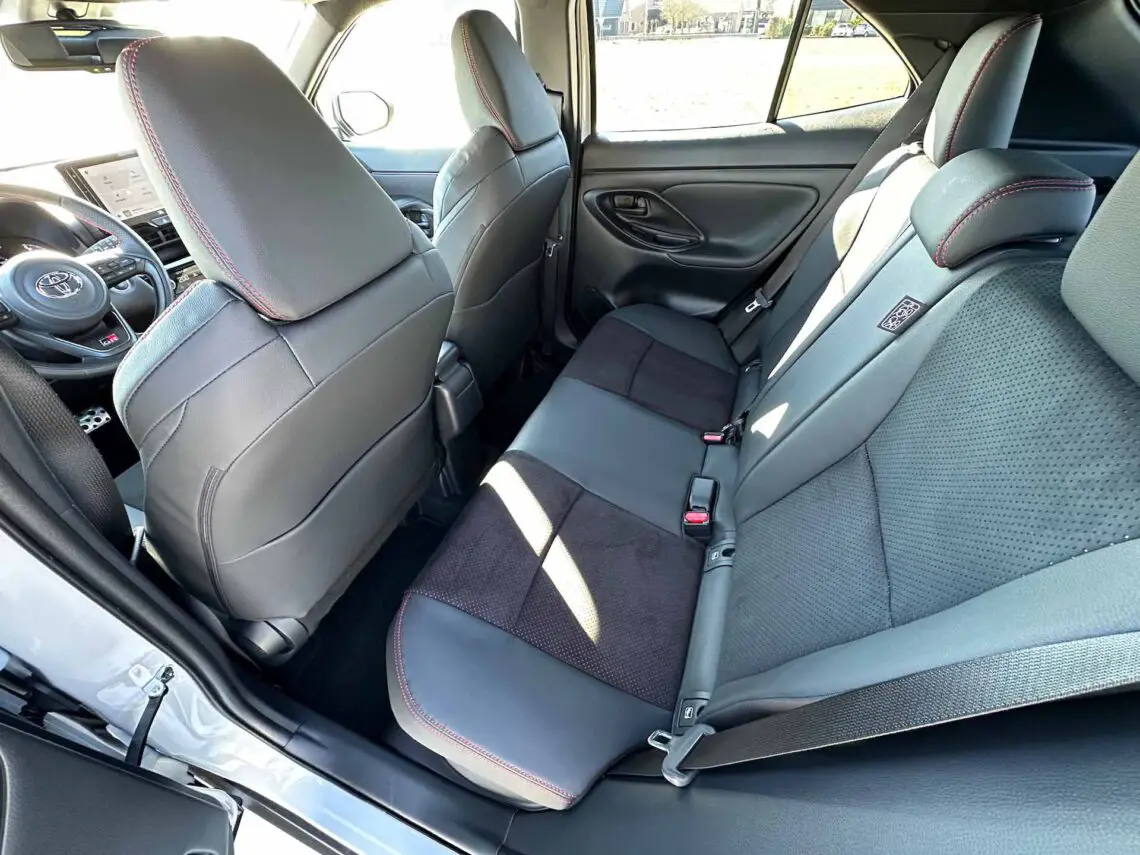 Conclusion Toyota Yaris Cross GR Sport review
The Yaris Cross entered the market in 2022 and became an absolute bestseller for Toyota in Europe, with more than 77,000 units sold in the first half of 2022. This makes the Yaris Cross account for 7.7% of total sales in the B-SUV segment. So there is definitely a market for this GR Sport version. Admittedly, when it comes to looks, this Yaris Cross GR Sport does look the cutest. Moreover, this variant drives the nicest of all the Yaris Cross variants. But so you have to pay quite a bit for that as a consumer. So it is mostly a matter of whether you allow yourself to do it.