Review – Tesla Model S Plaid, Makes People Nauseous
Tesla Model S Plaid: absurdly fast
By default, a Tesla Model S is already really not a slow car. System power for the Dual Motor AWD variant is estimated to be around 650 hp. The Tesla Model S Plaid takes that up a notch. Thanks to three electric motors – all encased in carbon fiber – the powertrain delivers a system output of 1,020 horsepower, good for a 0-100 time of 2.1 seconds in the right conditions. We clocked the car at 2.5 seconds, which is also already extremely fast. Your body needs a moment to calibrate to the brutal forces released on your body when you step on the gas pedal full blast.
322 km/h, but not yet
Tesla lists a top speed of 322 mph, but there is a catch here. Because that top speed is achieved only if the car is equipped with carbon-ceramic brake discs. That option is not available for now. Plaid cars now being delivered reach about 280 mph. Not bad either, by the way. It is important to note with the Plaid edition that the battery charge must be above 80 percent to enjoy maximum performance. Below that battery percentage, the ECU scales back performance slightly.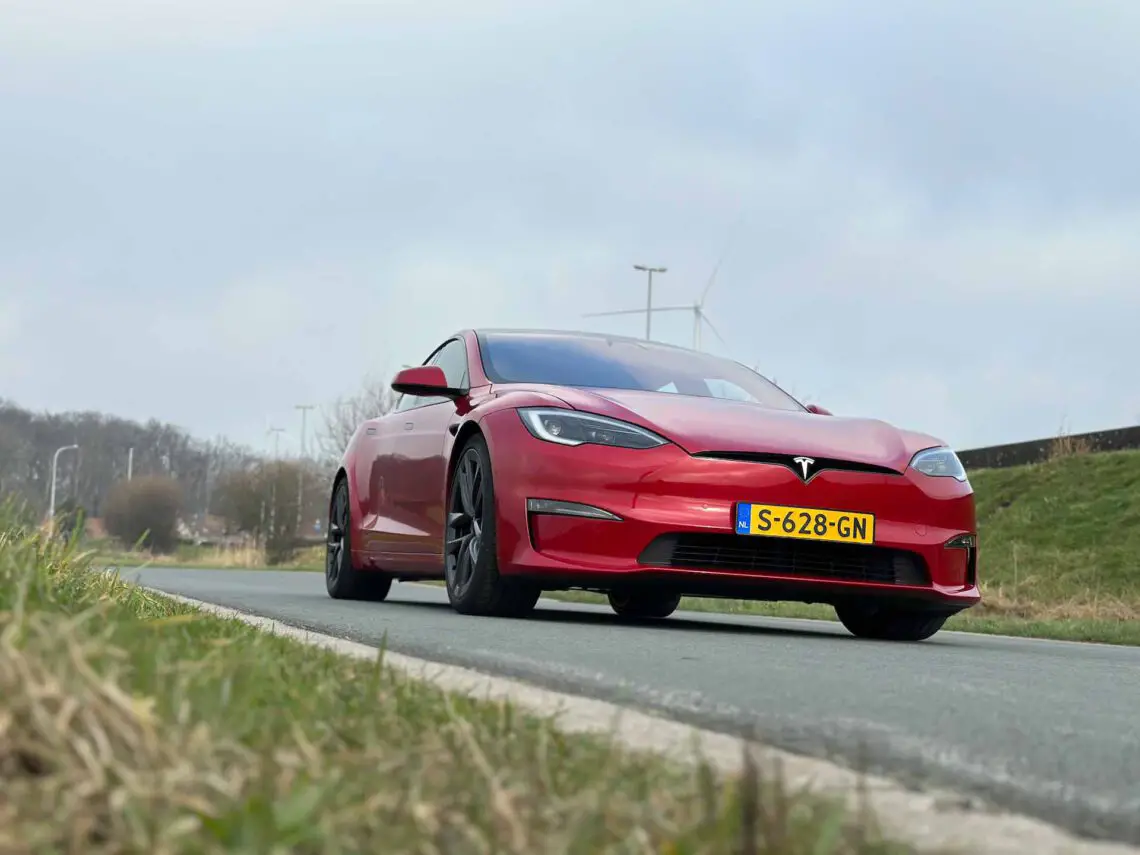 Range
There is nothing wrong with the range at all. The Tesla Model S Plaid should be able to reach 600 kilometers on paper. We note a driving range of 560 kilometers. Neat numbers. Here Tesla proves that it has the right knowledge to squeeze a lot of mileage out of a battery pack. By the way, you may not argue that the Tesla Model S is already a fat decade old car. From the Model S of today, virtually nothing is transferable with the Model S of a decade ago. It still looks pretty much the same, but there have been some changes on the inside. So think of the car primarily as an iPhone, with the inside getting better and better.
Tesla Model S PLAID makes people nauseous – REVIEW – AutoRAI TV
Looks good on its wheels
There are no major differences from a normal Model S, but it is immediately clear that you are dealing with a Plaid version here. Because man how thick this car is on its wheels. It looks phenomenally delicious. The subtle carbon rear spoiler and Plaid decal complete the party.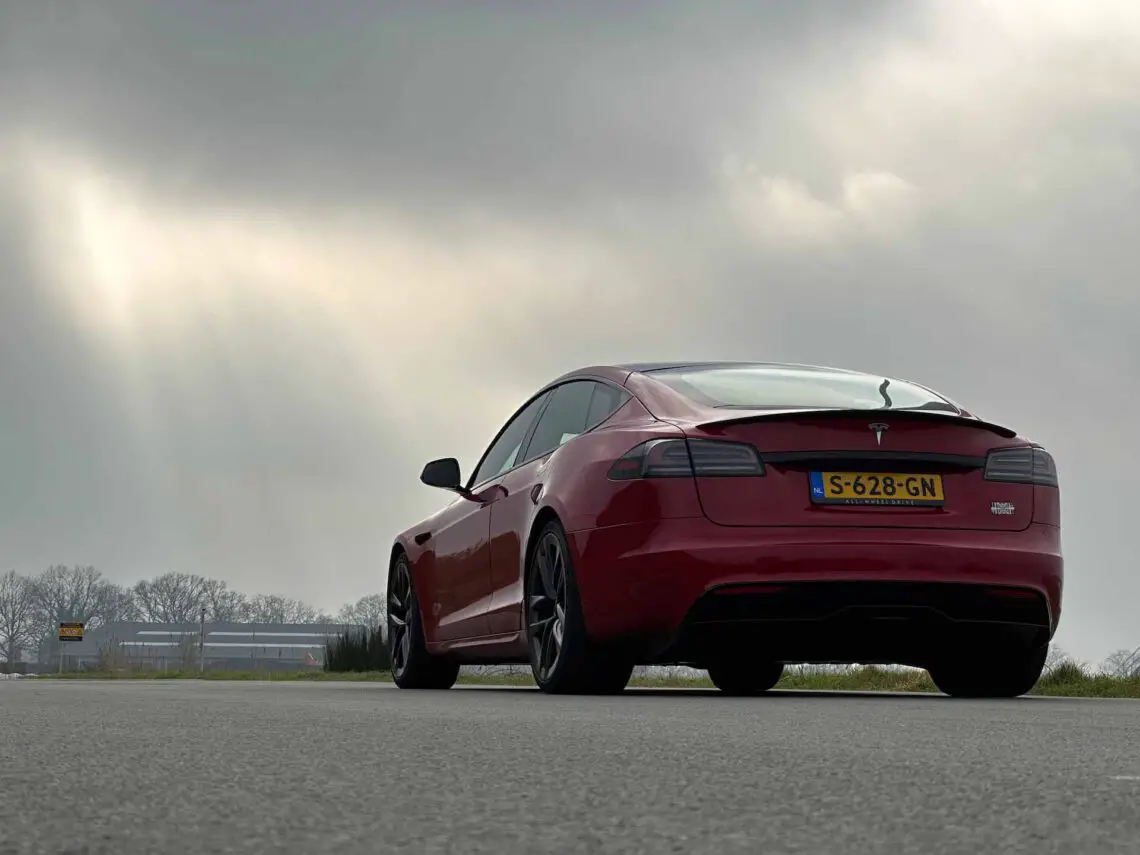 The big drawback of Tesla's steering wheel and Yoke
Still, it's not always party time in this Model S. That's due in particular to the Yoke steering wheel. A kind of half steering wheel that wouldn't be out of place on an airplane. Although you can get quite used to a Yoke, there is a major drawback to this type of steering wheel. The turn signal for left and right is housed on the left side of the steering wheel. So if the steering wheel is upside down, you have to find the right button first. This is too distracting and therefore dangerous. Now you can also opt for a normal round steering wheel – where overpicking is just a bit more convenient and safe – but again, the turn signal buttons are housed on one side of the steering wheel. Not helpful. Tesla could have done this better.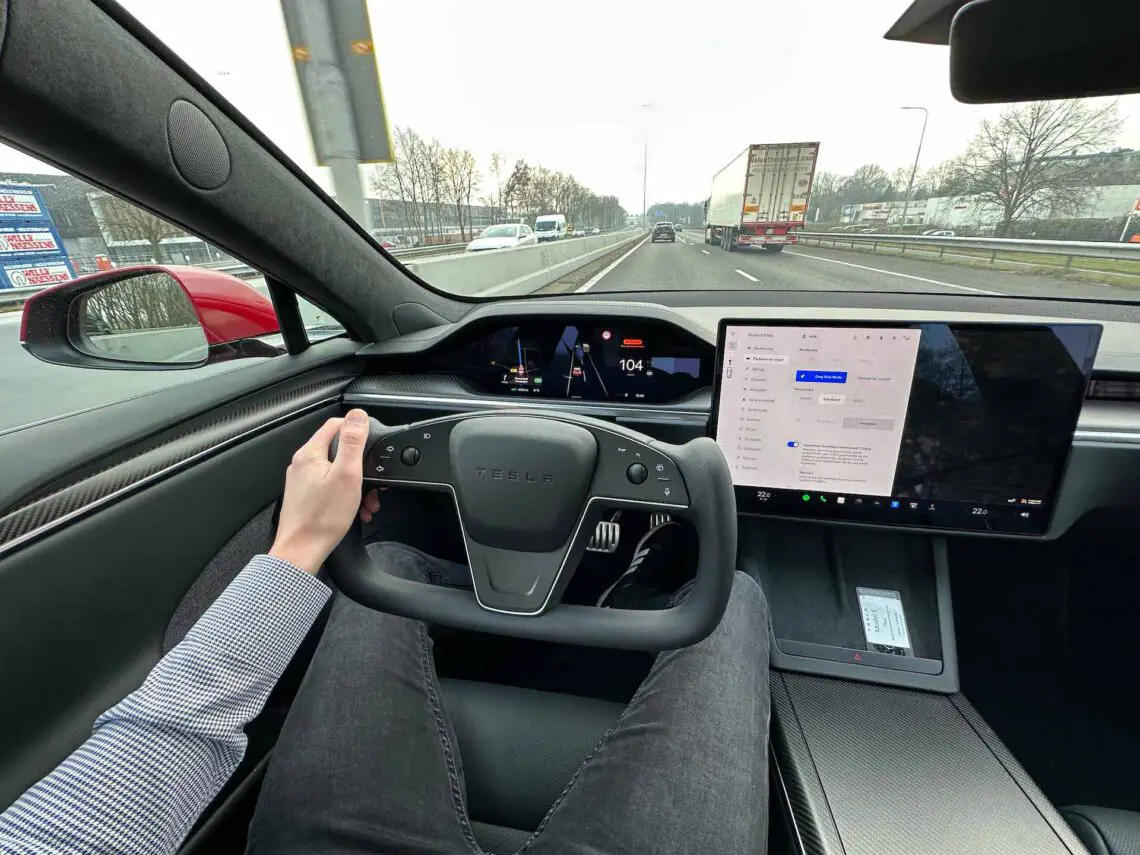 A horizontal display
Furthermore, the interior finish has obviously been taken to the next level. It cannot yet match the quality of German cars, for example, but it is already coming pretty close. Very nice is the infotainment system with horizontal display. This can also tilt to the right or left, very cool. The infotainment system is one of the best on the market. Feedback from our five co-drivers has also been positive.
"Like a roller coaster!"
In the passenger seat were Erik, Celeste, Niels, Tessa and Kevin. Every one of them praises the Model S Plaid, but not everyone likes the performance of this family sedan. Celeste, for example, screams when the gas is pressed 100 percent. Surrender is near. Niels keeps his cool. Not surprising. He recently got to experience a 2,000-horsepower electric Ford Transit, so he knows a thing or two about acceleration forces. Still, he too is impressed with this Tesla. Tessa runs hot for the Plaid. "Like being shot on a roller coaster," she says with a smile from ear to ear. In our Tesla Model S Plaid video, the reactions of this quintet are detailed.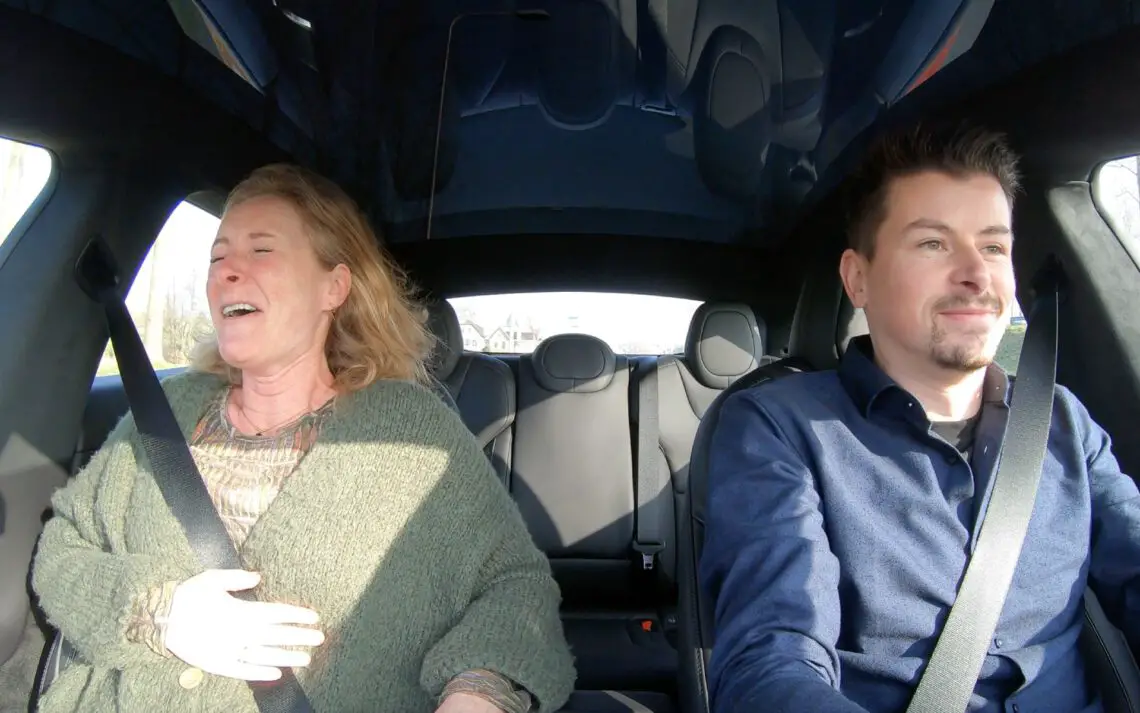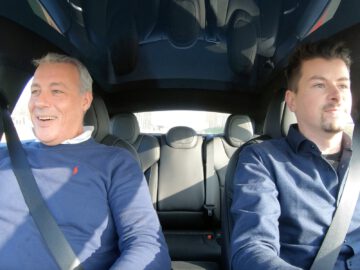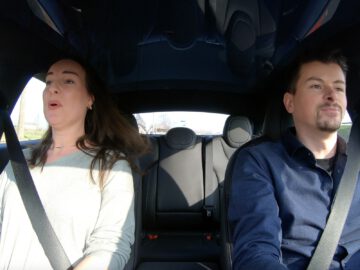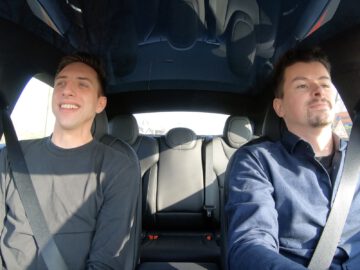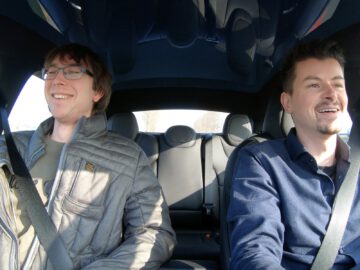 Good preparation for the future
They all agree on one thing: 1,020 horsepower for rounded 140,000 euros is quite a good deal. So in that respect, the Model S Plaid is a godsend and a car that manages to impress time and time again. But worst of all: 1,020 horsepower, you get used to it. What will be the next step? 1,500 horsepower? Crazy, of course, but thanks to the rise of EV technology, power outputs of over 1,000 horsepower are within reach. So better prepare for the future.
Conclusion review Tesla Model S Plaid
The Tesla Model S Dual-Motor All Wheel Drive is available starting at $115,993. The Model S Plaid with Tri Motor All-Wheel Drive starts at 139,990 euros. With 21-inch Arachnid rims, you may pay an additional 4,900 euros. For Full Self-Driving Capability, you'll spend an extra 7,500 euros. It should be noted that this system is far from perfect. The system sometimes sees ghosts on the road and reads the speed of road signs that do not apply to the road you are driving on. Tesla promises improvement, as this is still Beta software. Fortunately, everything can also be turned off, leaving you in complete control. And that's what you want with 1,020 horsepower. Brief summary of the Plaid? Fun and comfortable, but above all lots of fun! Tip: do bring spit bags for co-drivers.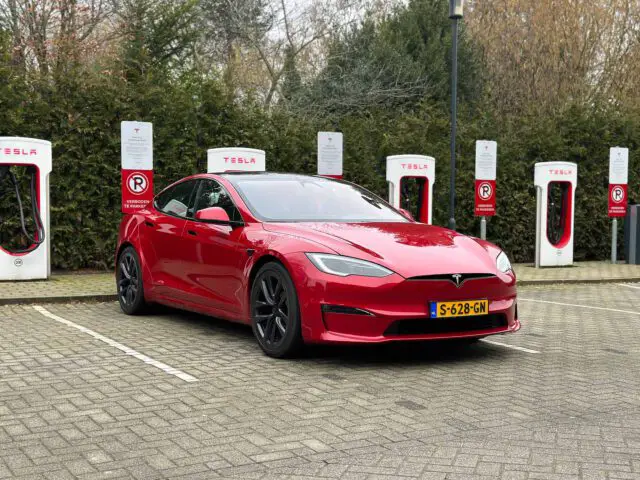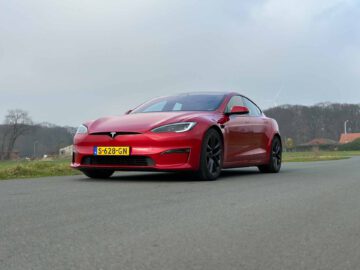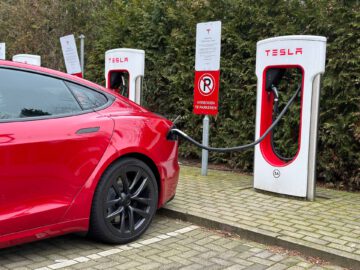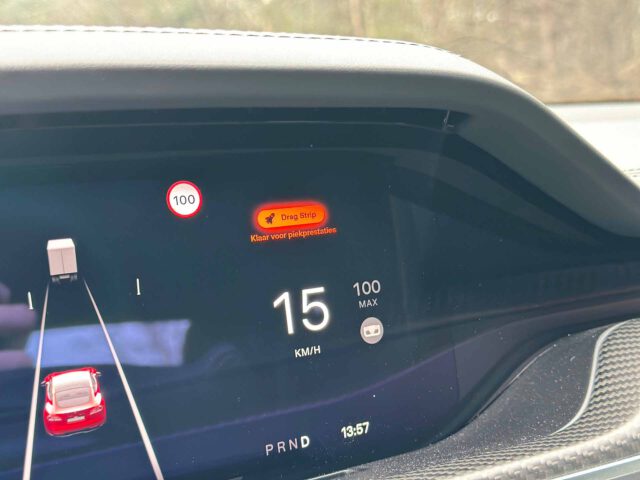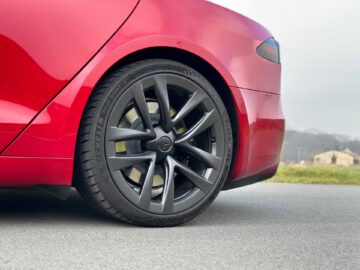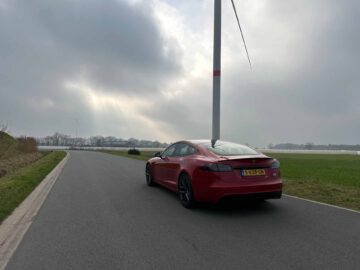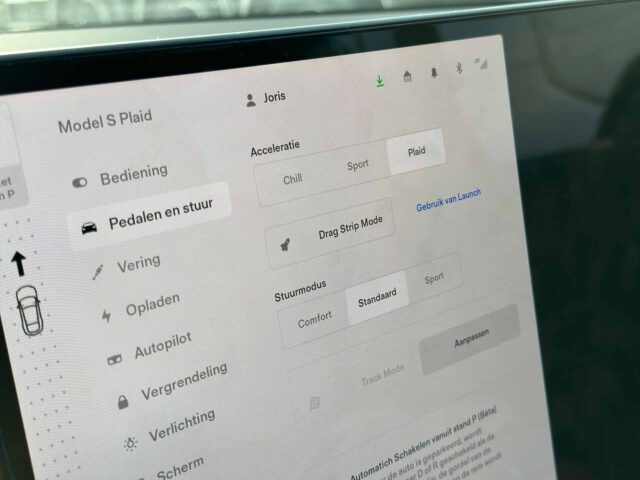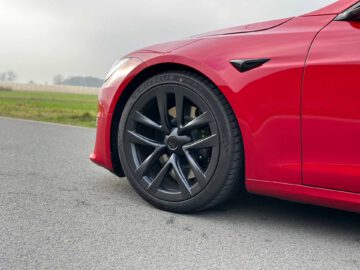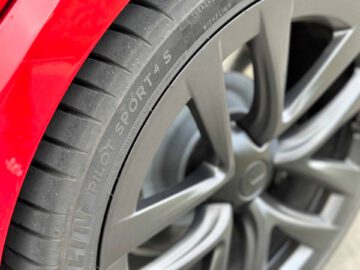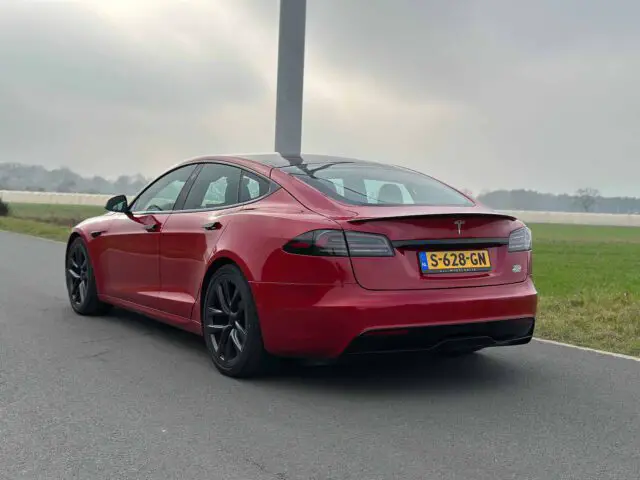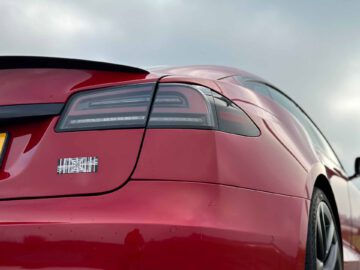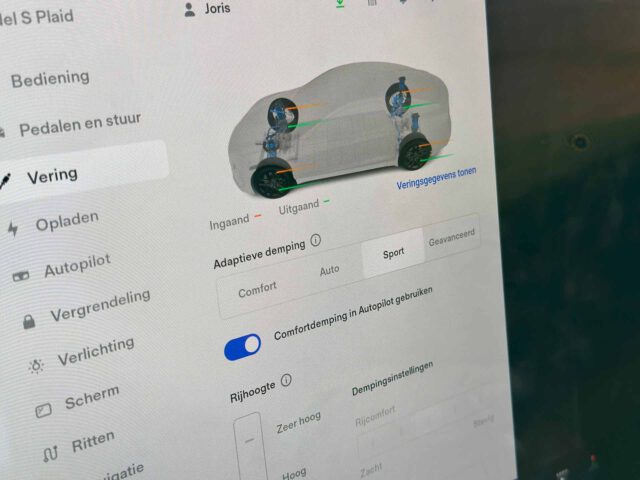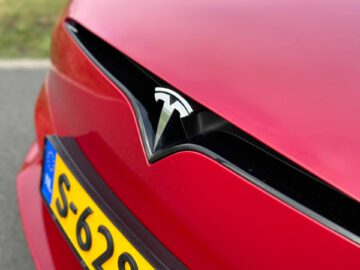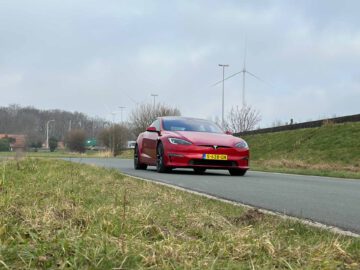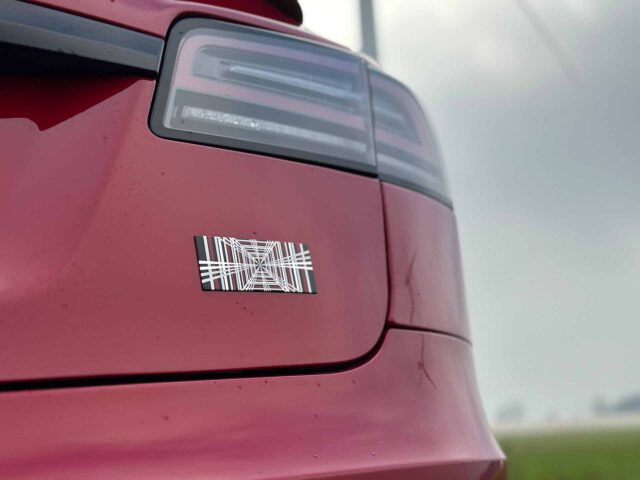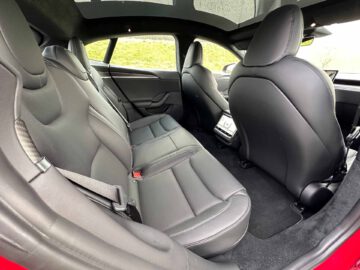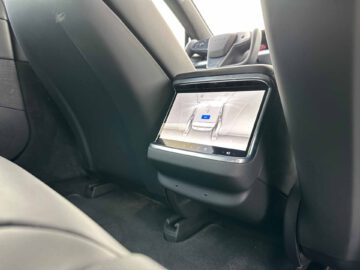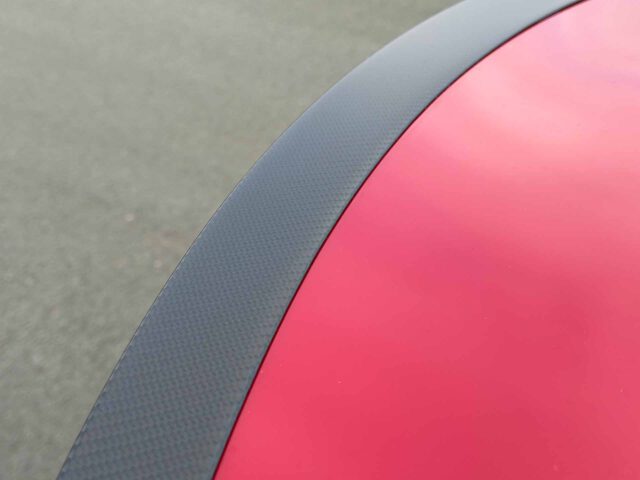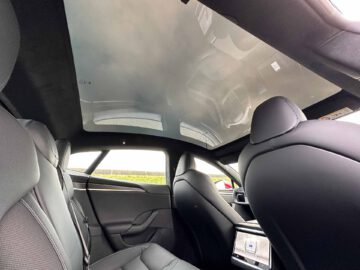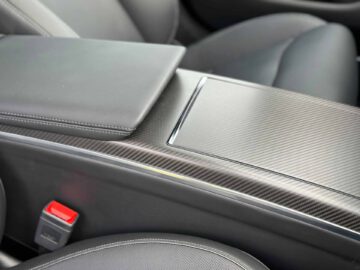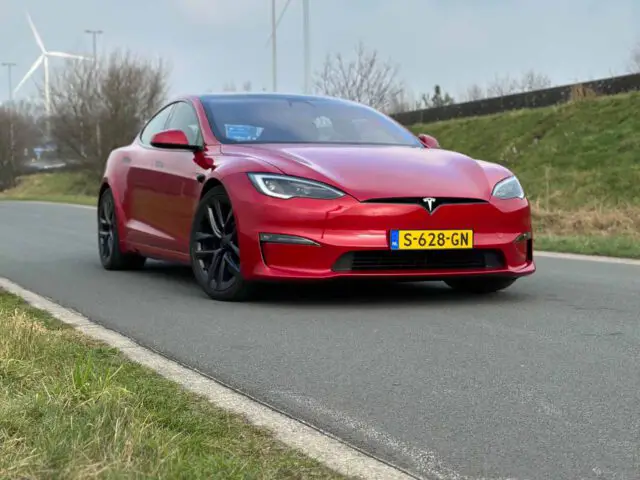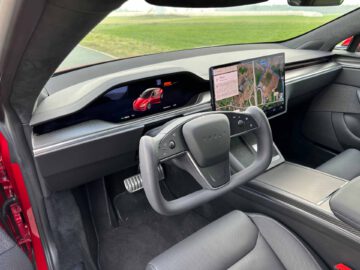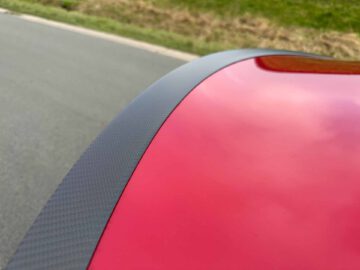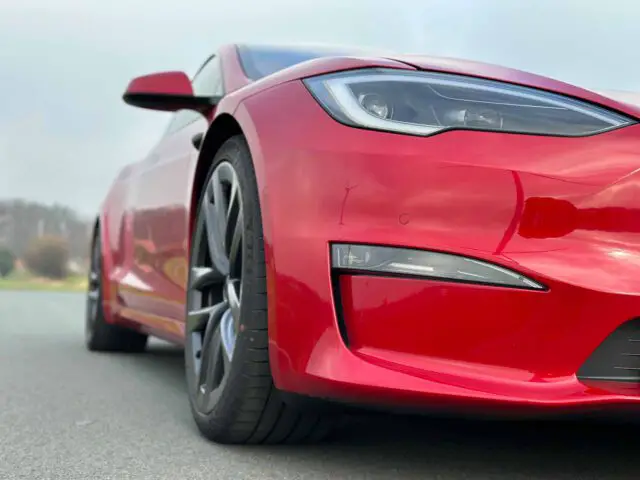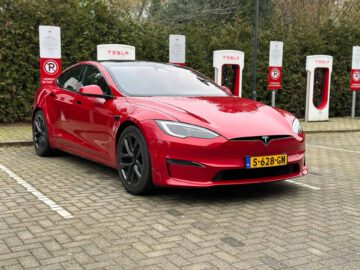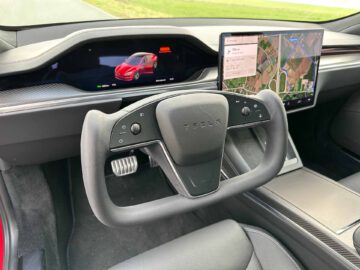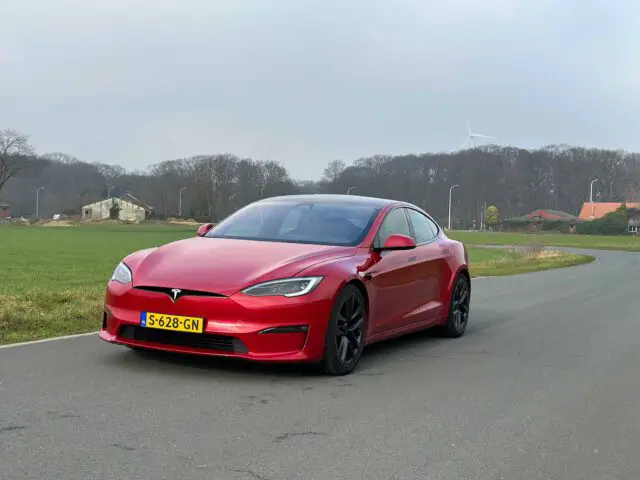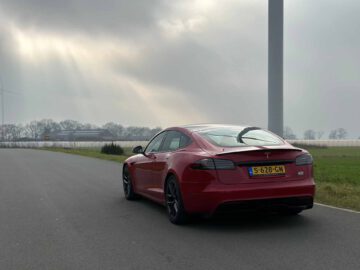 Did you know.
Did you know that Tesla also uses the Model S Plaid's powertrain in the Model X? You can check out a review of the Tesla Model X Plaid here!