Review – Skoda Karoq (2022)
SUVs from Skoda
In 2016, Skoda kicked off its SUV offensive with the Kodiaq . Before that, the brand actually already had an SUV in its stable: the Yeti, perhaps the first crossover SUV ever. At the end of 2017, the stubborn Yeti got a successor: the Karoq. With the Karoq, Skoda has managed to put an SUV on the market that sells like hot cakes. More than half a million units have already rolled off the production line.
New Skoda Karoq  
Now – more than four years later – the Karoq has been given a facelift. You can recognize the new model by its new octagonal grille, which is higher and wider than before. He is also a bit more upright, making the nose of the Karoq a bit tougher. Of course, the front and rear bumpers have also been addressed. The front now includes extra sturdy air intakes.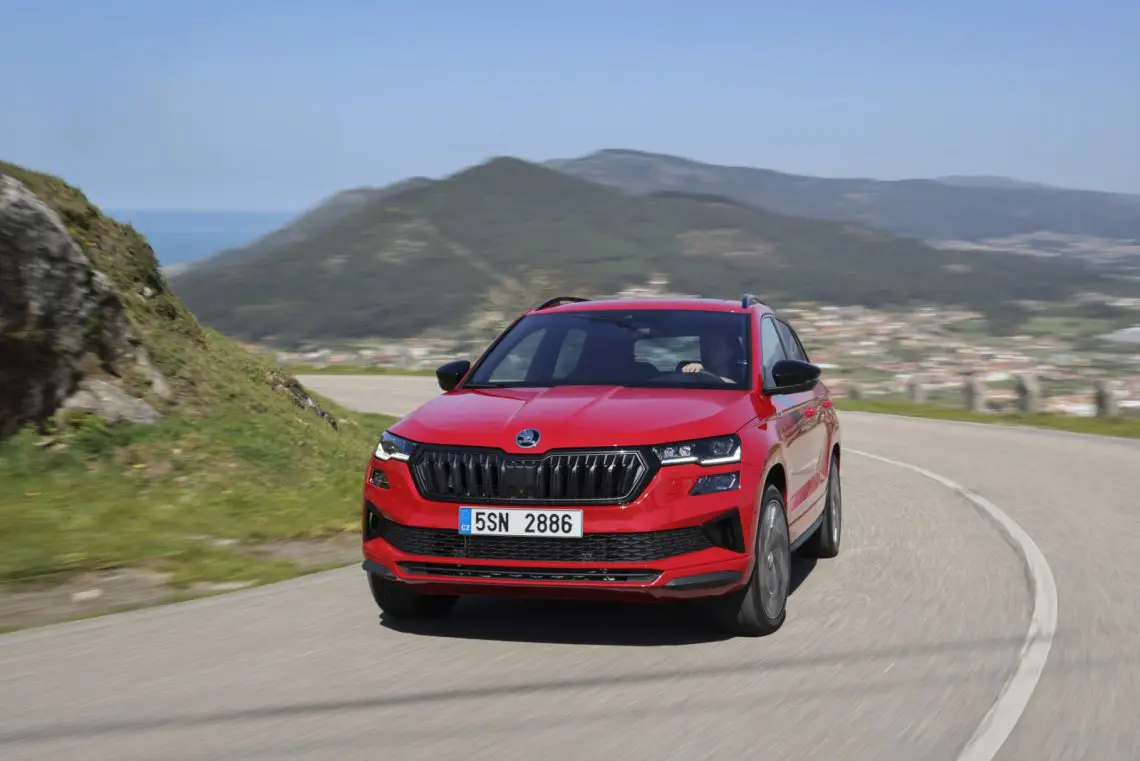 Relief
There are also new, slimmer light units, which feature LED technology as standard and distinctive LED daytime running lights. Matrix LED lighting with high beam assistant is also available. The rear light units of the renewed Karoq are also equipped with LEDs and give a nice show as welcome lighting as soon as you unlock the car. In addition, the LED rear lights have dynamic turn signals, which therefore flash from the inside out.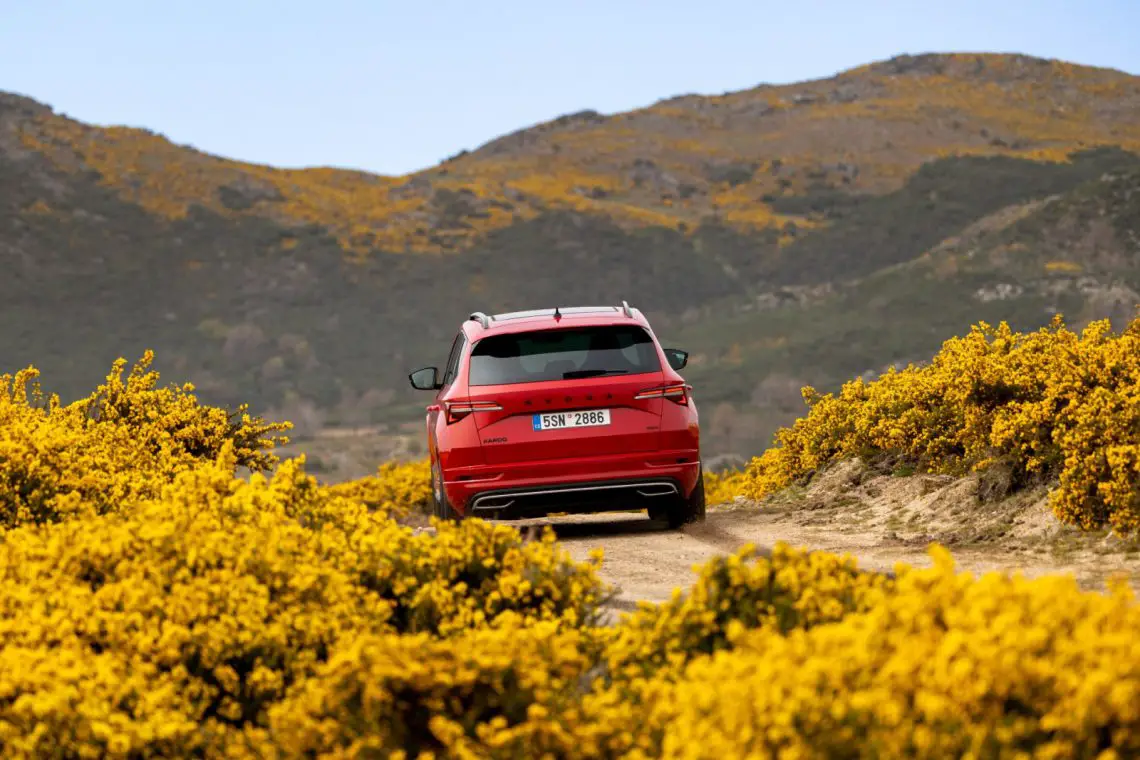 Aerodynamic
Due to the explosively increased fuel prices, low fuel consumption is currently extra important. Thanks to a number of clever tricks, the renewed Karoq cuts better through the air, reducing consumption. For example, there is an extra long spoiler on the back and a large streamlined bottom plate under the car. The grille also closes automatically as soon as the petrol engine requires little cooling. All these things reduce air resistance by about nine percent.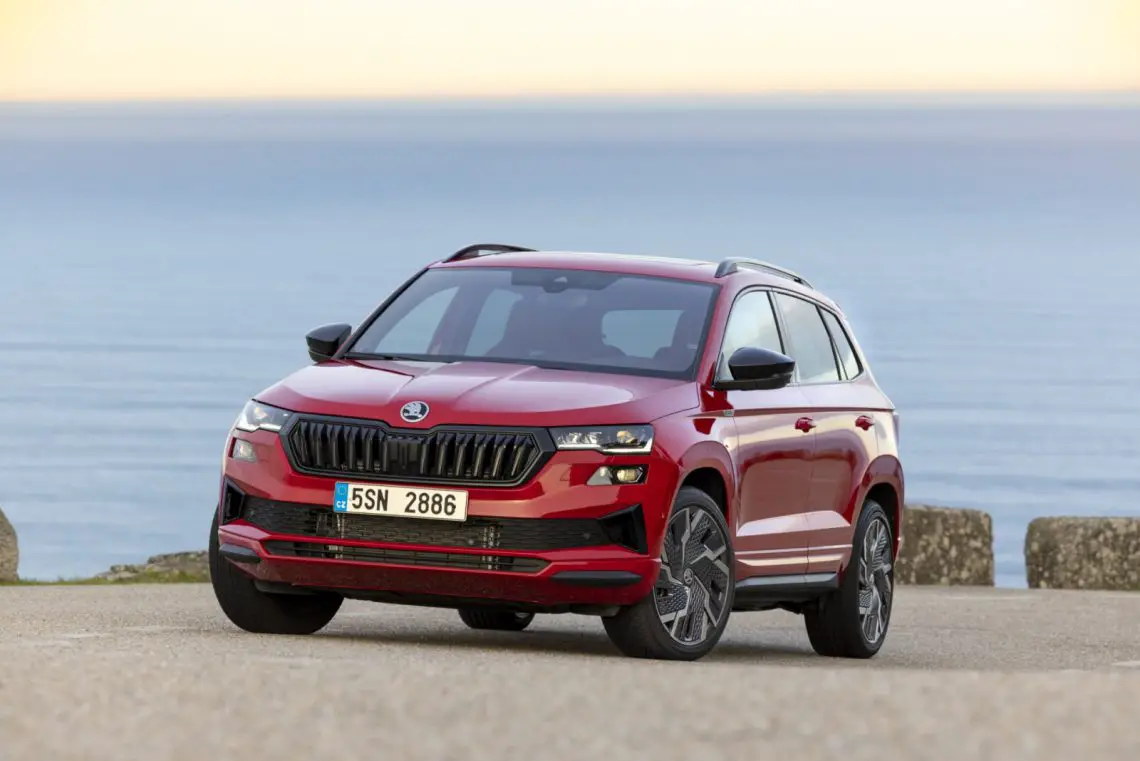 Aero wheels
New available Aero wheels improve aerodynamics as well. You can seal these wheels with a black plastic insert. If you don't like it – or if you want wheels with a different look – you can click it out of the rims and store it at home in the garage.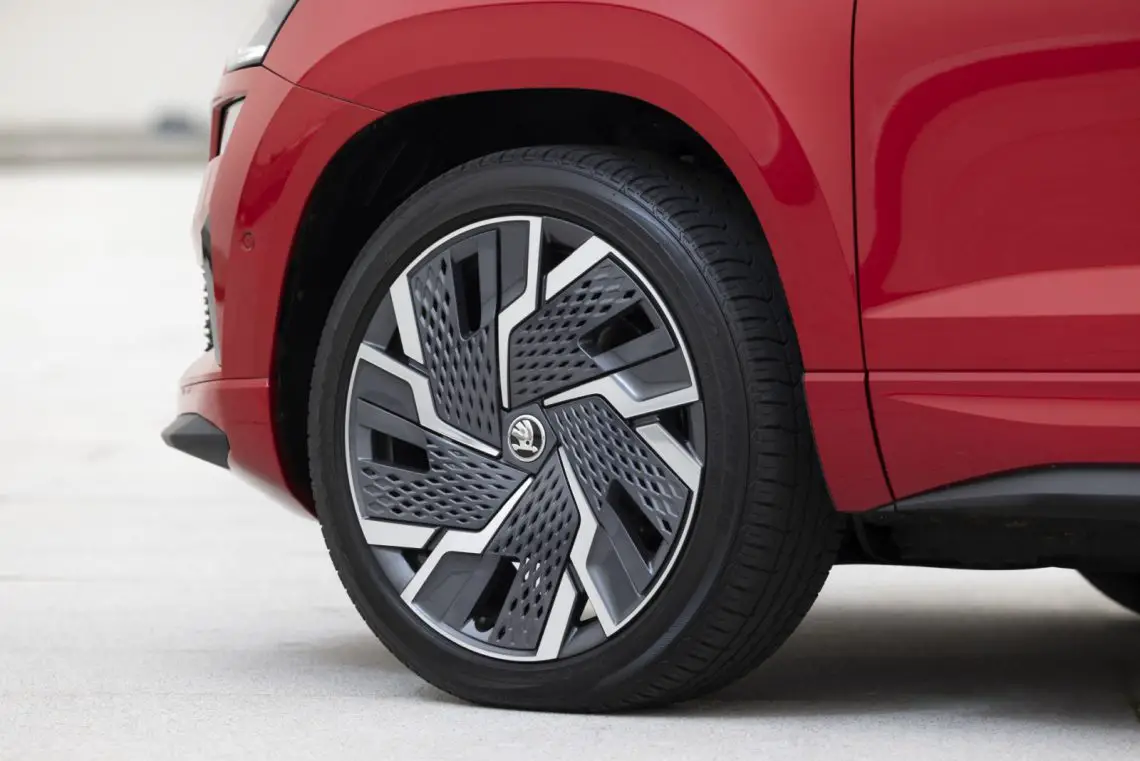 SUV with lots of luggage space
Some automakers sometimes forget that an SUV is about ease of use and practicality. At least, that was once the idea behind an SUV. At Skoda they have definitely not forgotten that. Few SUVs are as easy to use and spacious as the Karoq.
In the trunk space fits 521 liters of luggage. No competitor can do that better. For an extra 600 euros, Skoda Varioflex seats in the second row of seats, which you can easily move, creating more leg or luggage space. With this option you can easily remove the entire second row of seats from the car. This way you can turn the Karoq into a delivery van in no time. Handy if you need to move house or take an epic road trip for two. Or with three, because you can remove the seats one by one.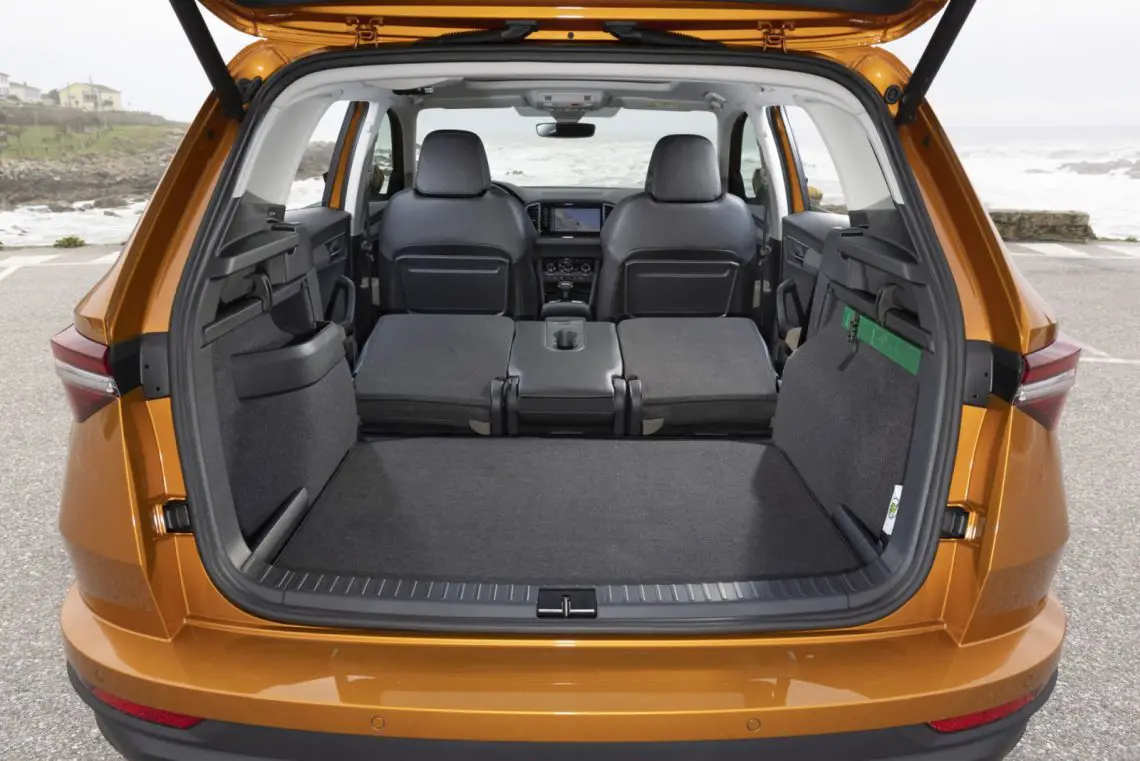 Satisfied space in the back
People with long legs can sit comfortably in the second row of seats. The front seats are nice and high, so that your feet have plenty of room. As a result, you are also quite comfortable in the middle seat in the back. Three wide people in the back will be a challenge, but three children will fit in just fine. They can charge their phone or tablet via a USB-C connection and their laptop even via a 230V socket. Tip: if you regularly have children in the back, check the folding tables on the option list.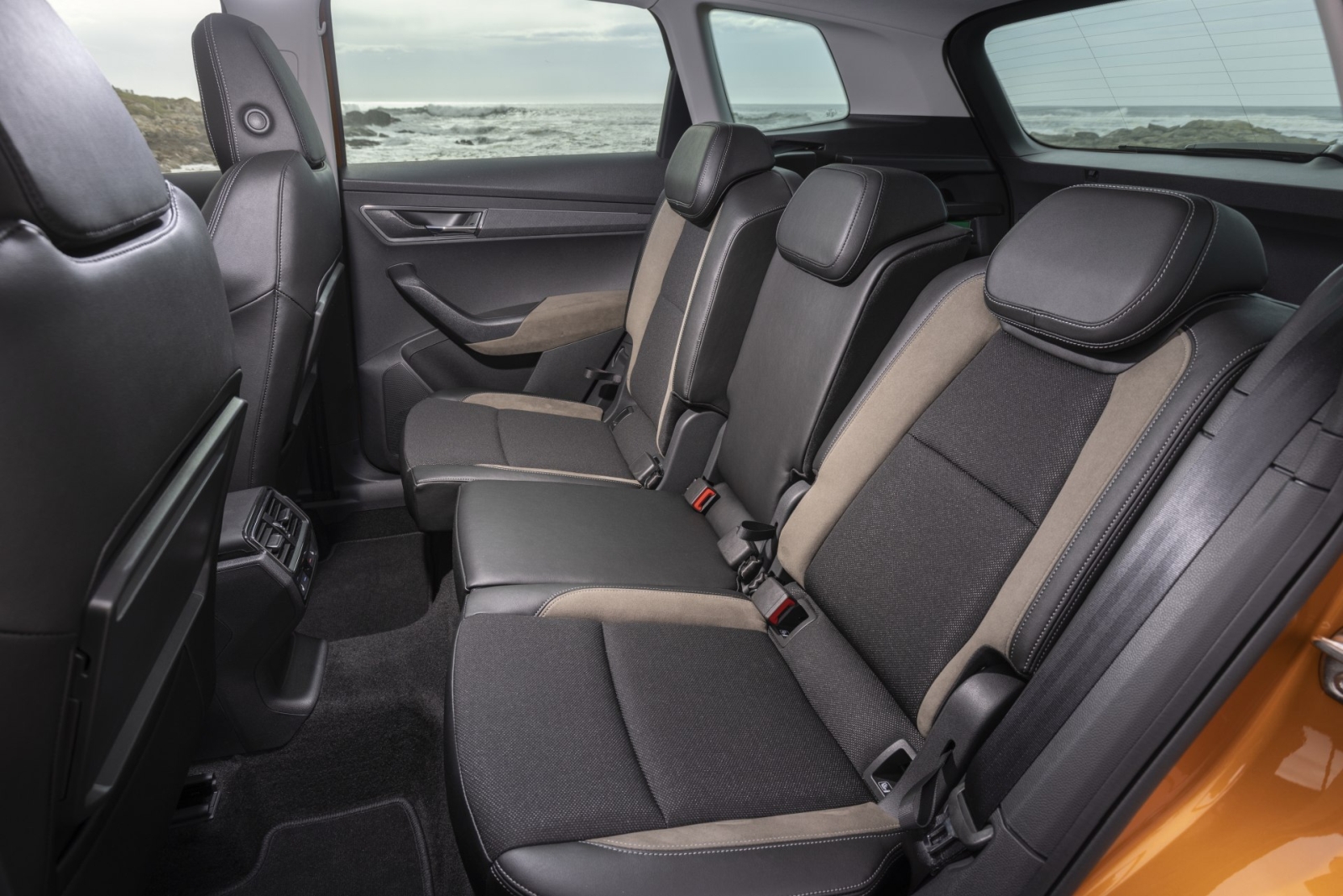 New technology
The Karoq was the first Skoda to have a digital instrument panel in 2017, but now you no longer have to pay for it. The brand now mounts an 8-inch screen behind the wheel as standard in every Karoq, but a 10-inch copy is optionally available. Via buttons on the steering wheel you can determine which information you see right in front of you. You can now view the navigation map, your speedometer, fuel consumption and many other things on the digital instrumentation.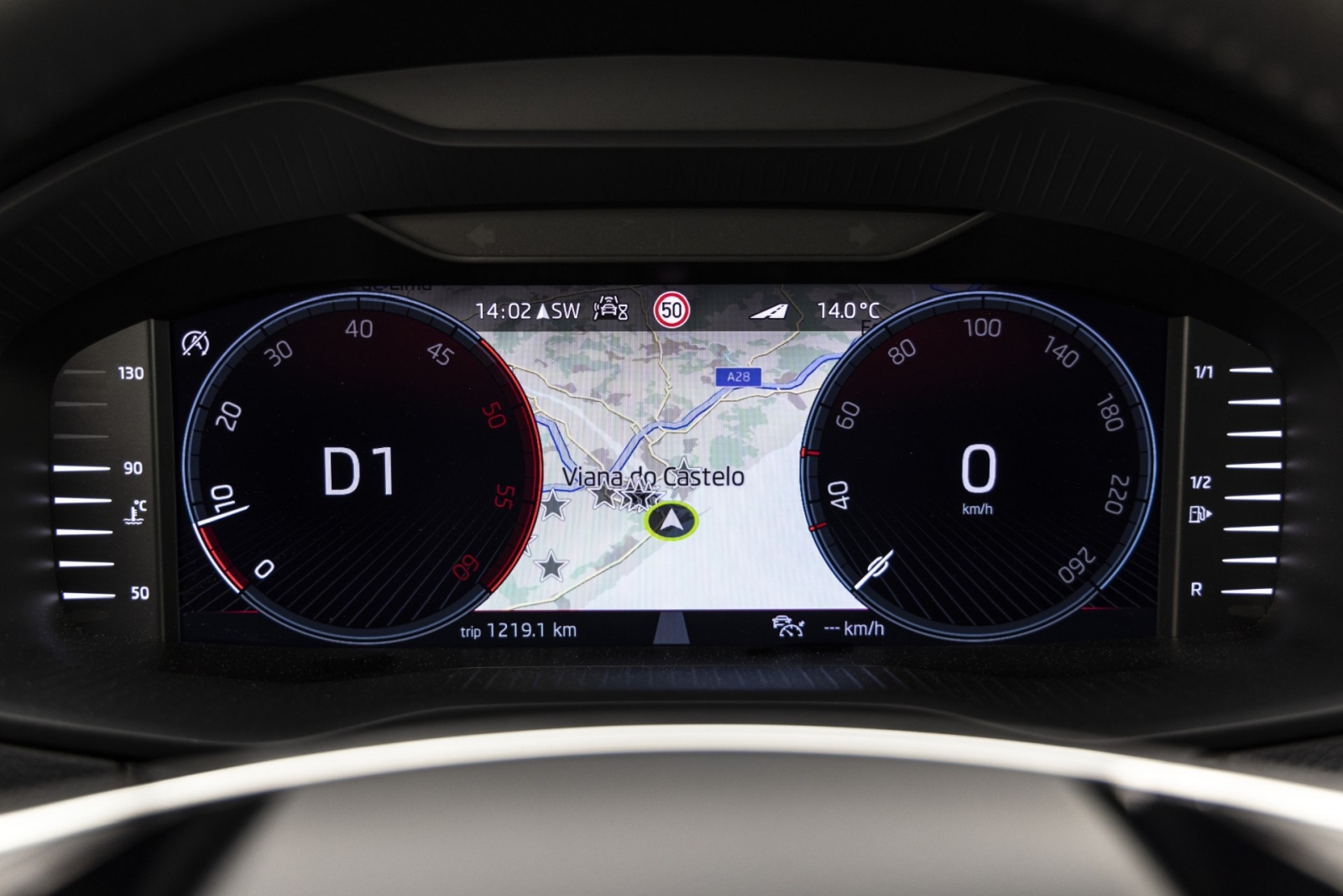 No new engines and electrification
The Karoq shares its powertrains and underbody with those of the Seat Ateca and the Volkswagen T-Roc . There are no new engines available for the renewed Karoq, but fewer engines. So you can no longer diesel. A logical choice, given our tax climate. A Skoda Karoq with some form of electrification is unfortunately also not available. A missed opportunity, because you can get the Octavia for quite a while as a hybrid and even as a very economical plug-in hybrid .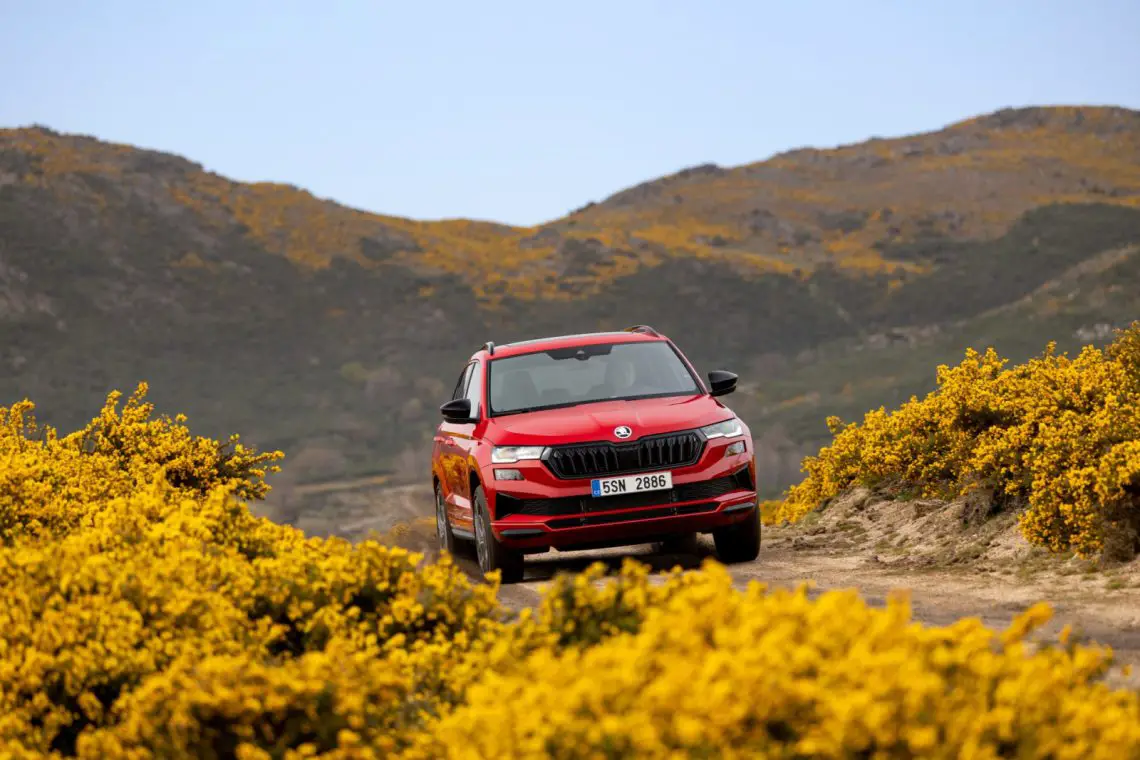 Traditional petrol engines
In the Netherlands you can choose from a 110 hp 1.0-liter three-cylinder petrol engine and a 1.5-liter four-cylinder engine that is good for 150 hp. With both engines you are good in terms of power. The 150 hp 1.5 TSI works very nicely with a seven-speed DSG automatic transmission, although it switches on very early to reduce fuel consumption. In the S-mode (Sport) you can turn the machine a little more, which benefits the driving experience. You can even cautiously speak of a spirited drivetrain. A six-speed manual transmission is available for both engines, the automatic transmission only for the strongest power source.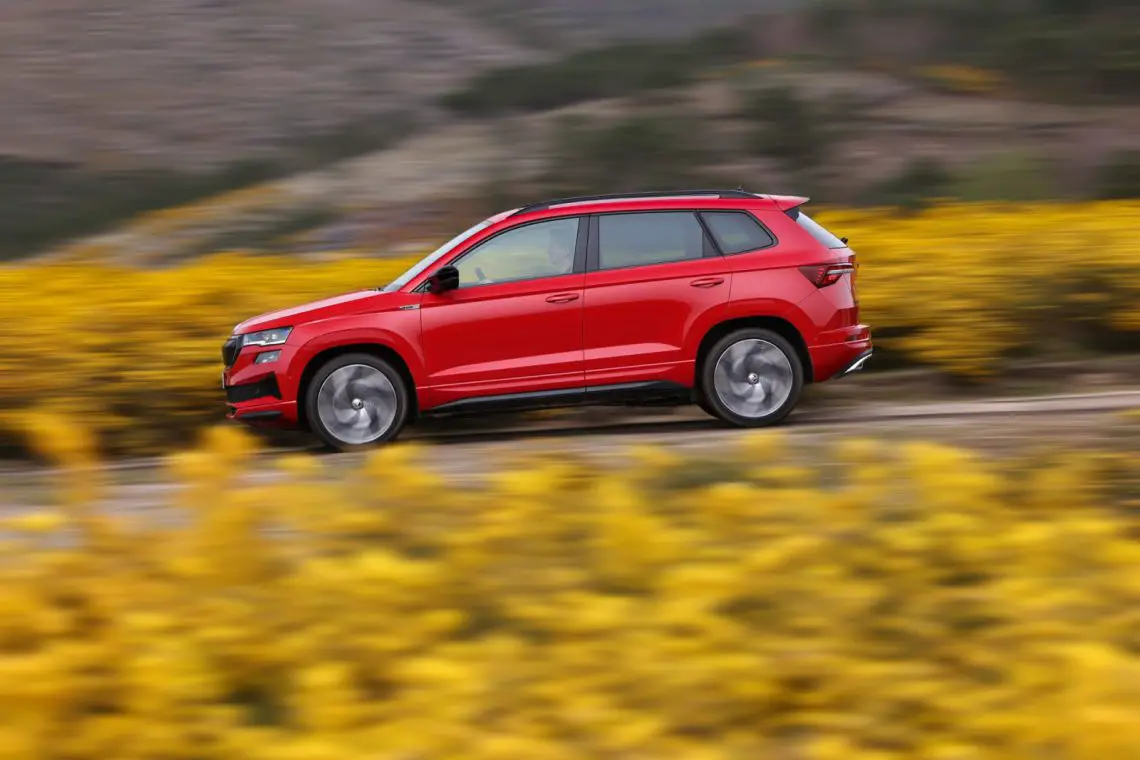 110 hp is enough
The Karoq also drives fine with less power. 110 hp is more than enough for a car of this size in our country. The 1.0-litre three-cylinder is also a bit more economical. Of course you do not only save on fuel costs, because the purchase price is also lower.
Prices Skoda Karoq
Because what do you pay for the renewed Karoq? The entry-level 1.0-liter three-cylinder is available from 32,990 euros. For the 150 hp four-cylinder with manual gearbox you pay at least 35,490 euros.
Do you want to see all the details and know how the new Skoda Karoq drives? Then watch our video: