Review – Dacia Spring Electric 65 – Almost 50% more power!
Success Story
Spring has been a success in Europe. In 2022 alone, Dacia sold 50,000 units of the compact EV. In just two years, the brand already built 108,000 units. Besides being the cheapest EV, it may also be the most sustainable choice for electric driving. Why? Well, it weighs less than 1,000 pounds, so it doesn't need a huge battery pack to still achieve a decent range. That means fewer raw materials and less impact on the environment.
More power
Until now, the Spring was only available with a 45-horsepower electric motor, taking 19 seconds to sprint from 0 to 100 mph. Not exactly fast for an electric car. But now there is the new version with a more powerful 65-horsepower engine: the Dacia Spring Electric 65. That still doesn't sound like a huge powerhouse, but don't forget the car's low weight.
Thanks to its low weight and the readily available power of the electric motor, the Spring shoots forward smoothly. A 0 to 100 sprint takes just under 14 seconds and 0 to 50 km/h takes only about 4 seconds. This allows you to zap through the city smoothly, but even above 70 km/h there is still enough power to overtake someone quickly. The time required to accelerate from 80 to 120 km/h is almost halved (13.5 seconds compared to 26 seconds). The Spring Extreme is just a nice smooth thing, simple as that.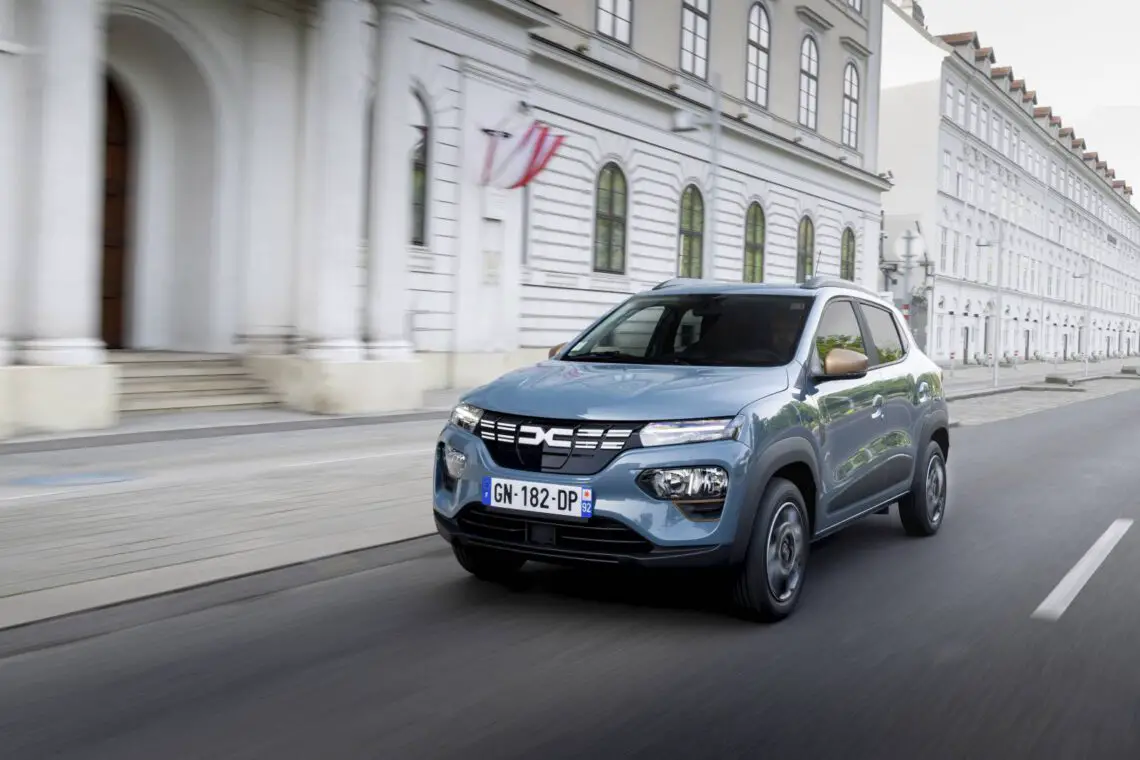 Range
With a modest battery pack of 27.4 kWh, Dacia keeps the Spring Extreme affordable. It is the same package that we already know from the regular 45-horsepower Spring, which just remains in the price list. According to the factory specification, you can drive about 220 kilometers before the fun is over. That's 10 kilometers less than the less powerful 45-horsepower version.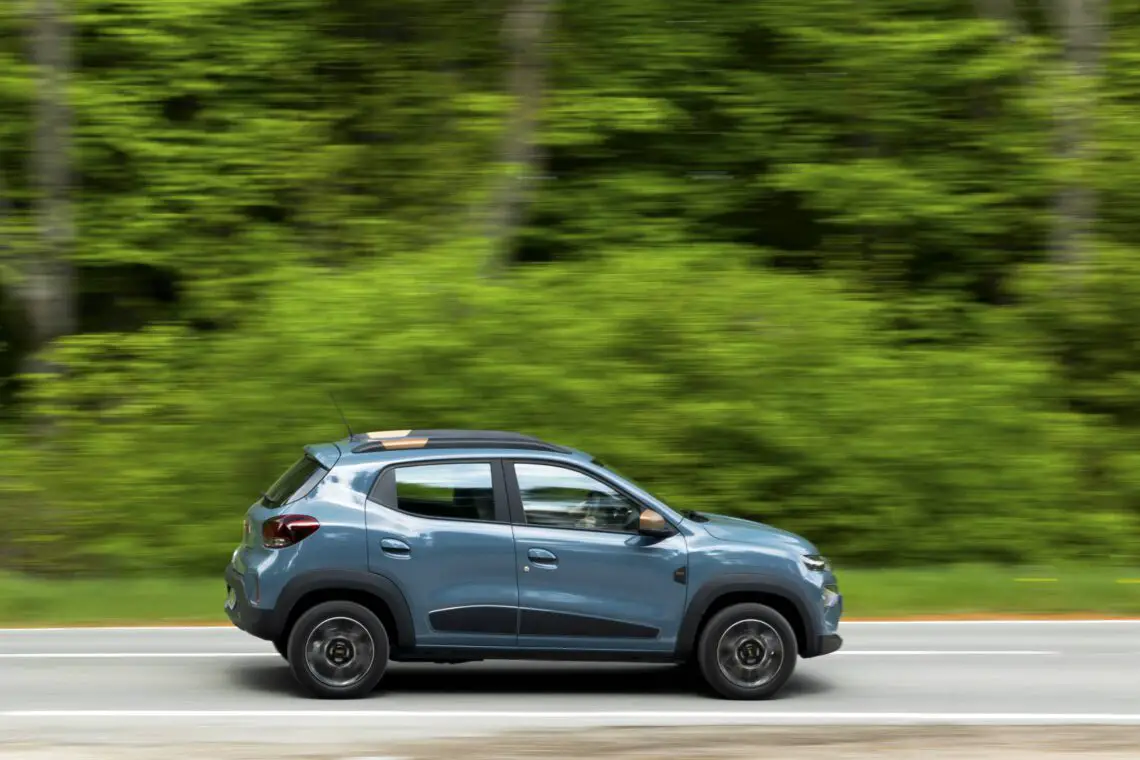 Ideal city car
The Dacia Spring is an ideal choice for environmentally conscious city drivers. According to Dacia, a range of up to 305 kilometers is achievable with the Spring if you stay mostly in town. According to Dacia research, an average Spring driver travels about 31 kilometers daily, and as many as 68% of customers drive even less than 30 kilometers per day. This, by the way, at an average speed of 26 mph. So with a fully charged battery, the Spring provides enough power to drive around town for an entire week.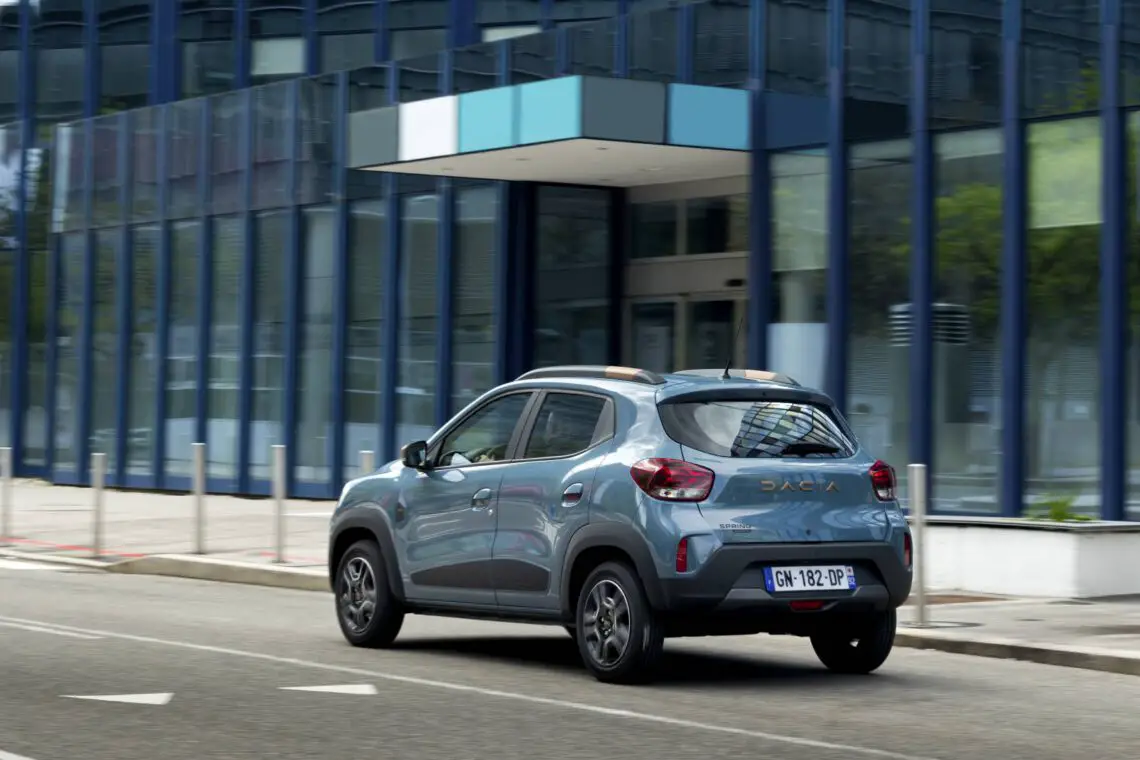 load
Charging the battery can be done at home with a wallbox or charging station up to a maximum of 7.4 kW, which takes about 4.5 hours for a full charge. According to Dacia, most Spring buyers do not purchase a wallbox, but charge it at a household outlet. That saves some pennies again. You then have to sleep a long night before the Spring battery is fully charged: about 13 to 14 hours.
Want to adventure faster? Then fast charging with up to 30 kW is possible, charging the Spring to 80 percent within 50 minutes. The quick-charge feature is an option, but it's definitely worth it if you also want to drive a little further from time to time.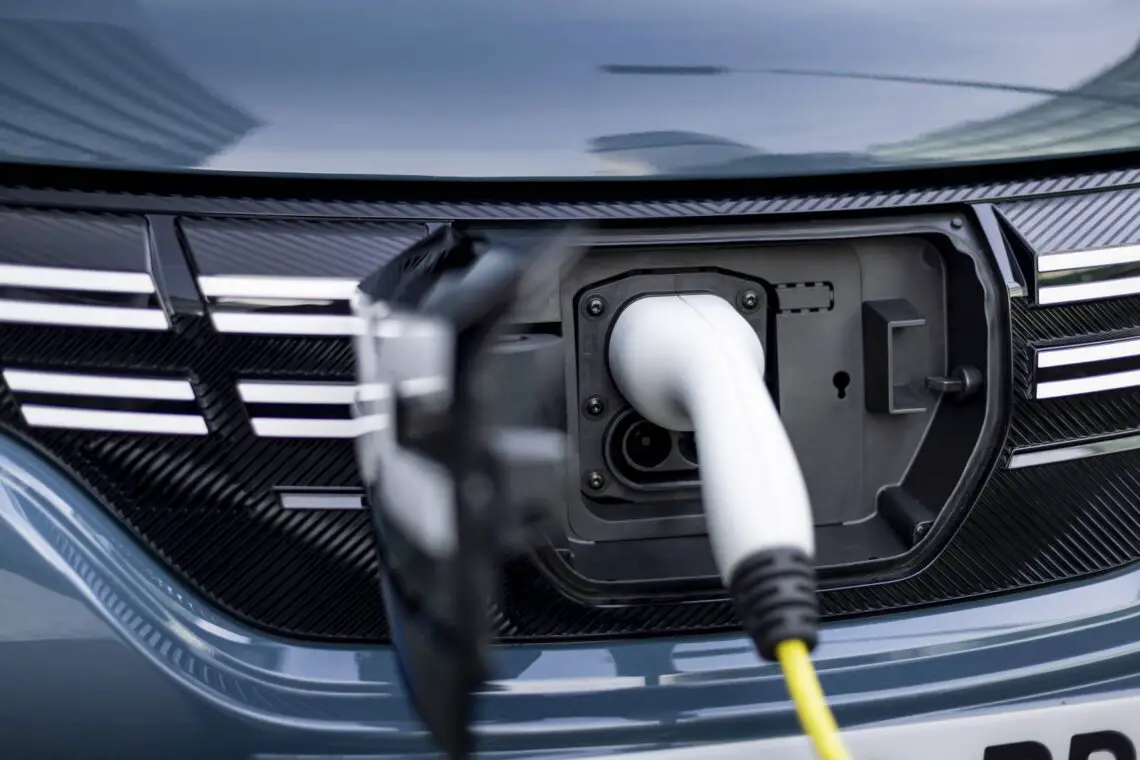 Extreme
The Spring Extreme is not only more powerful, but also looks a bit tougher. Dacia offers the Spring Extreme in the all-new color Bleu Ardoise, along with a range of exclusive design features, such as copper-colored accents on the roof rails, side mirror caps, wheel hubs, Dacia logo on the tailgate and other details. Furthermore, you will encounter topographic design elements in and around the car, such as decals and rubber floor mats, which are meant to underscore its adventurous nature. In the interior, we detect copper-colored accents on certain parts of the door panels, around the air vents and the navigation panel. The seats are finished with copper-colored stitching.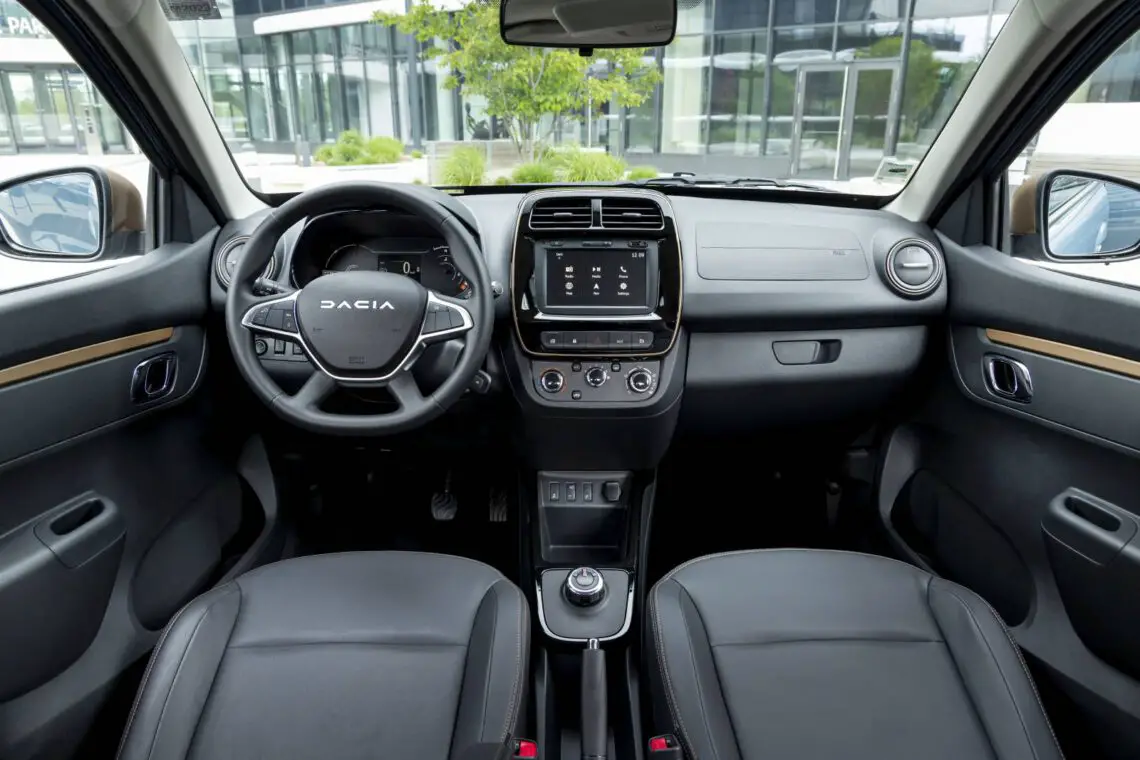 Luggage space
Despite its compact dimensions of just 3.73 meters in length, the Spring has a surprisingly generous 290-liter luggage space. That's quite a lot for a city car. Here you will also find the place to store the charging cable. In the back seat, there is enough room for three children, but too little legroom for taller adults to stay seated for more than an hour.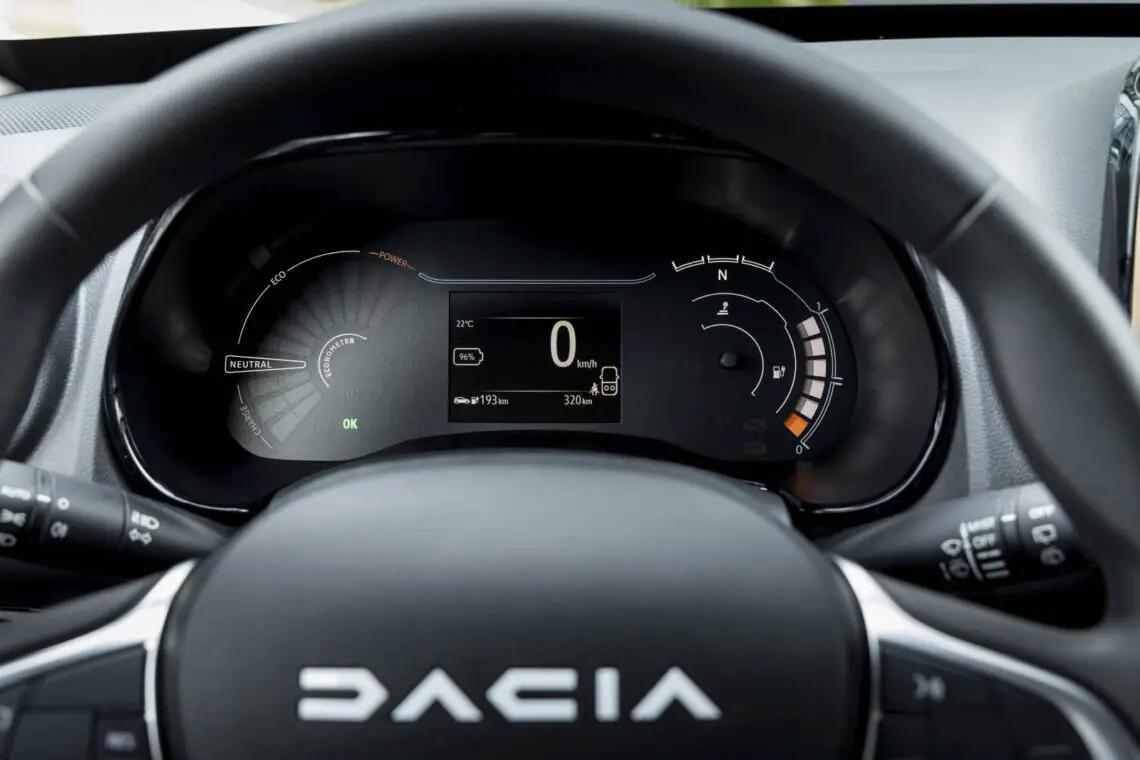 Technology
For a Dacia, the Spring Extreme offers a surprising amount of technology. Standard features include four power windows, air conditioning and central locking. You can also get an infotainment screen with Apple CarPlay and Android Auto, parking sensors and a rearview camera from Dacia these days. The resolution of the rearview camera is even higher than in some German cars.
What does the Dacia Spring cost?
The Dacia Spring Electric 65 is available from 23,400 euros. That's 1,650 euros more expensive than the 45-horsepower version. Knowing more? Check out our first look at the Dacia Spring Extreme 65: