REVIEW – DACIA JOGGER – 7 SEAT FOR JUST 20 MILLE!
As expensive as a city car
Well-affordable seven-seaters, there are actually not in our country. Fortunately, a brand like Dacia exists. It does offer an affordable car with three rows of seats: the Jogger. We set out with the cheapest seven-seater in Europe.
Large family car
We live in an expensive country, which is getting more and more expensive. Large families do not have it easy in the Netherlands. The overheated housing market and rising inflation make life extra difficult for families with many children, but our tax system is not helping either. A large car, which can accommodate more than five people, is outrageously expensive in the Netherlands. You will soon lose 8,000 euros or more on BPM alone. Are you looking for a seven-seater under 30 grand? Forget it.
Price Dacia Jogger
Dacia supplies the Jogger with a choice of three versions and two engine variants. How much do you pay for the cheapest 7-seater in Europe? Prices in the Netherlands start at 19,150 euros for the five-person Essential version with the 100 hp TCe 100 Bi-Fuel engine. For seven full seats you have to pay 1,000 euros more. The other two trim levels are Comfort and Extreme. These are the starting prices:
Prices Dacia Jogger TCe 100 Bi-Fuel (100 hp) 5 seats:
Essential 19,150 euros
Comfort 21,050 euros
Extreme 22,050 euros
Prices Dacia Jogger TCe 100 Bi-Fuel (100 hp) 7 seats: https://5058a13b7ee069ad8b33aab14b748522.safeframe.googlesyndication.com/safeframe/1-0-38/html/container.html
Essential 20,150 euros
Comfort 22,050 euros
Extreme 23,050 euros
engines
The Jogger is currently only available with a six-speed manual transmission. Do you hate shifting gears and want more power? Then you have to be patient a little longer. In 2023, a 140 hp hybrid variant with automatic transmission will be on the market.
The Jogger we are testing is equipped with the 100 hp strong TCe 100 Bi-Fuel engine. This 1.0-litre three-cylinder enjoys both petrol and LPG. A more powerful 110 hp TCe petrol engine is also available. For an extra 10 hp you have to pay 500 euros extra, but then you can no longer fill up with LPG cheaply. Our advice: leave it alone and go for the Bi-Fuel version.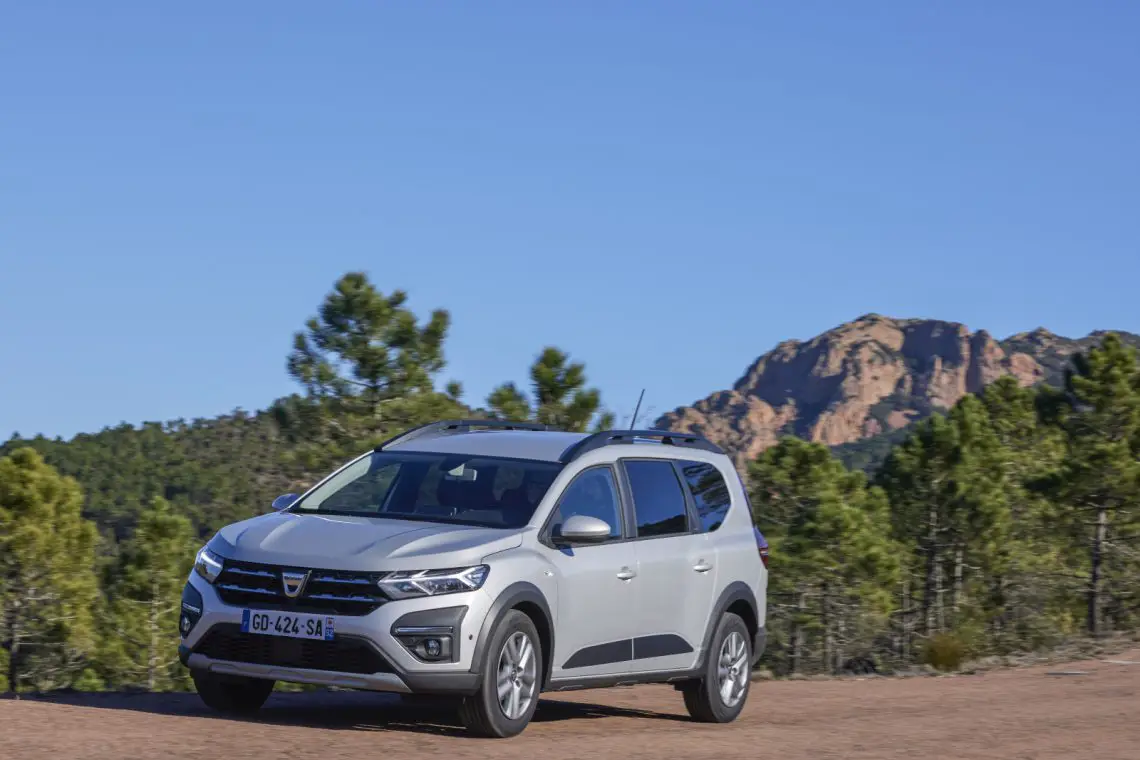 Dacia on LPG
The costs of the higher road tax with an LPG car can be paid off after 4,000 kilometers with the current petrol price. After that you can save a lot on fuel costs. In addition, the Bi-Fuel variant has a range of up to 1,000 kilometers. Still fun, in a 'gasoline car'.
Via a button next to the steering wheel you can switch from petrol to LPG while driving. You will not notice any of this. The Jogger will not stutter, stutter, jerk or shake for seconds when switching between the two fuels. Also nice: the maintenance intervals and costs are equal to those of the petrol version. It is also not unimportant that the LPG installation is not at the expense of the luggage space. You buy this car for its impressive interior space and loading capacity.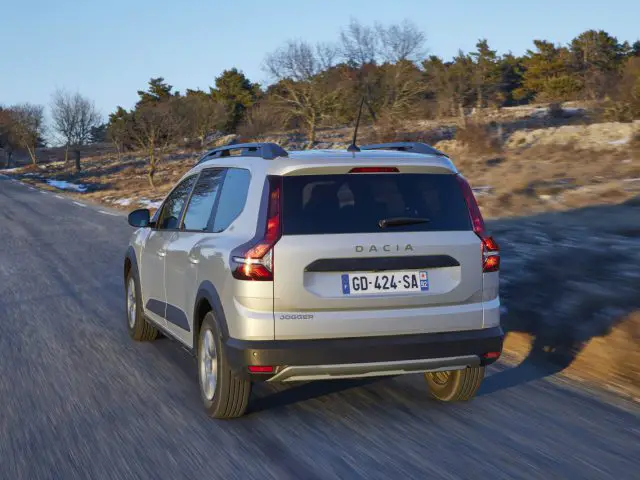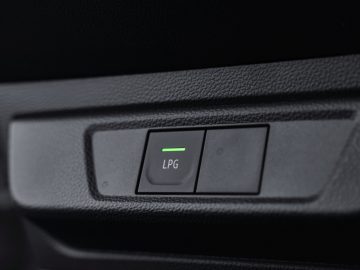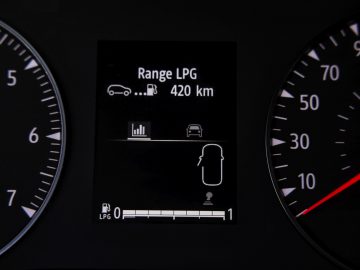 Sufficient power?
Dacia has opted for an aluminum engine block to keep the vehicle weight low. The Jogger weighs about 1,200 kilograms. Definitely not a heavyweight. The 100 hp three-cylinder engine therefore provides enough power to keep up with traffic. You don't have to expect impressive performance, but you don't buy a car with three rows of seats for that.
Dimensions
The Jogger is a big boy. With a length of 4.55 meters it is even the longest Dacia you can buy right now. The wheelbase – so the space between the front and rear wheels – is a solid 2,897 mm. The result is a lot of interior space.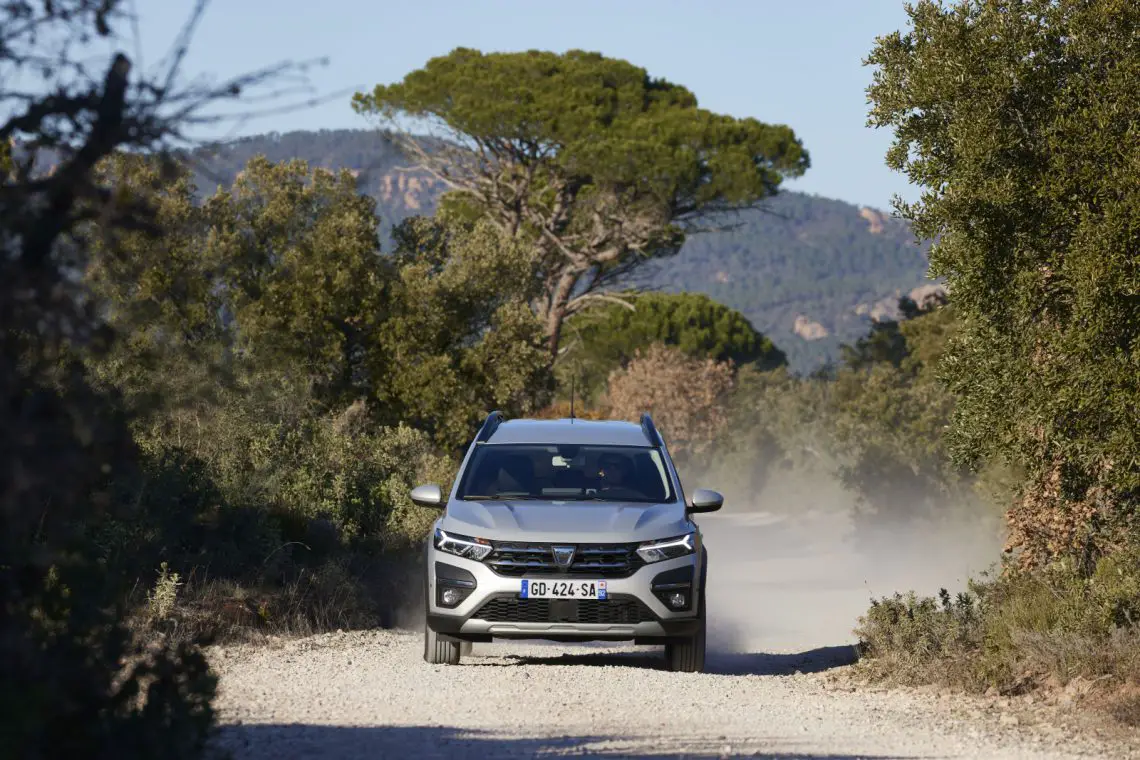 Third row
We notice this immediately when we take a seat in the third row of seats. Usually only children fit here, even in large expensive SUVs with three rows of seats. But as an adult person of 1.80 meters we sit surprisingly well in the back of the Jogger. In fact, if you are 1.90 meters, you also pass in the third row. Our heads don't touch the roof and the knees don't poke the seats in front of us. The third row of seats is therefore not an annoying place to sit and completely perfect if you only place children in the back.
main room
The seats in the Jogger are arranged in a kind of cinema setting, from low to high. This gives everyone more legroom and you have a good view to the front. Handy accessories for the second row of seats include folding tables with cup holders. Ideal for holidays. As standard, you get two ISOFIX attachment points for child seats in the back.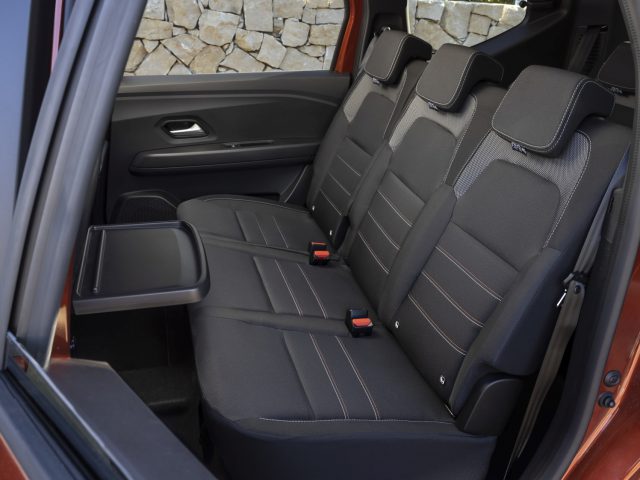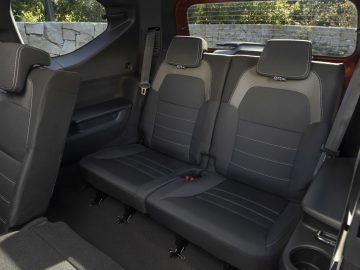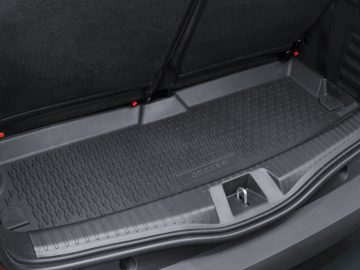 Luggage compartment Dacia Jogger
As a five-seater, the Jogger offers a luggage space of 708 liters and 1,819 liters when you fold the second row of seats. The seven-seater version offers a luggage space of 160 liters and 506 liters when the third row of seats is folded down. If you fold down the rear seats, you have 1,807 liters of luggage space. In short, the Jogger is a pack mule. The large rectangular loading opening also makes it very easy to load large items.
You can also easily remove the rear seats from the car and put them in the attic or garage until the next holiday season arrives or a children's party is just around the corner. If you need even more space, you can also easily install a roof box. You can lay the middle part of the roof rails in the width, so you always have roof racks with you. You can see how it goes in the driving test video below.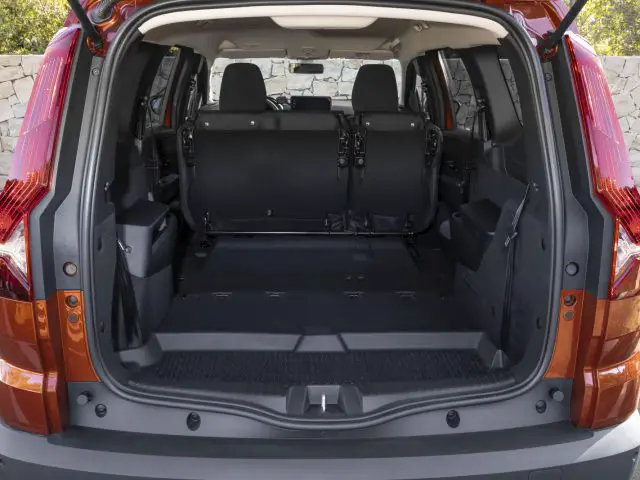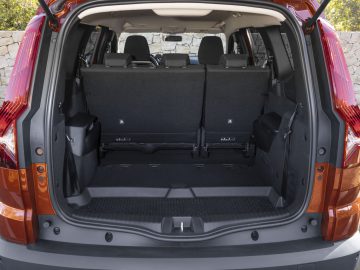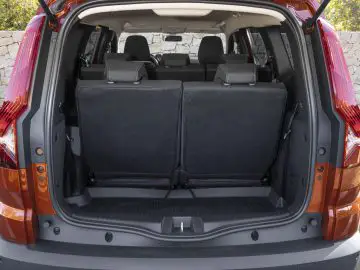 Tech & Gadgets
The interior of the Jogger is practically identical to that of a Sandero. An interior without too much fuss and a lot of hard plastic. Fortunately, Dacia knows better than anyone how to shape plastic beautifully. The interior does not look cheap at all. Thanks to a fabric strip that runs the entire width of the dashboard, some nice stitching on the seats and chrome-coloured rotary knobs from Renault's parts warehouse, you do not have the idea that you are in a 'budget model'.
The equipment is also well organized. As standard, the Essential version is equipped with a multimedia system with two speakers, a smartphone holder integrated in the dashboard, Bluetooth, a USB port, control buttons on the steering wheel and display of radio information on the 3.5-inch TFT. on-board computer display. From the Comfort trim level you get an 8-inch infotainment screen, which is suitable for Android Auto and Apple CarPlay. Dacia's own system runs smoothly and is very clear. There are few menus, but that is what makes the system so user-friendly.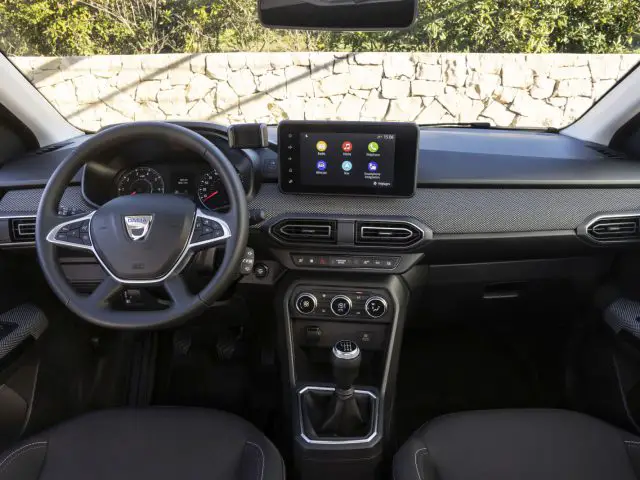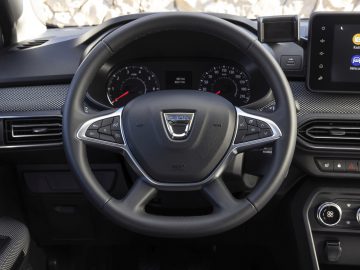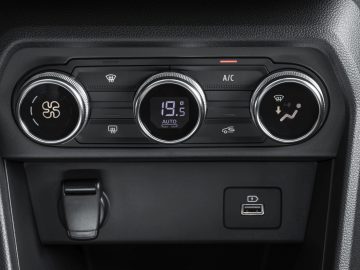 Extras
At an additional cost, Dacia provides the Jogger with navigation, wireless Wi-Fi connectivity for Apple CarPlay and Android Auto, an audio system with six speakers and two additional USB ports. Also nice: nowadays you can even get heated front seats in a Dacia. An optional hands-free key card can be used to unlock the tailgate remotely. Plus, this option allows you to get in and drive away without having to take the key out of your pocket. Automatic wipers, an electric parking brake, a reversing camera, blind spot warning and parking sensors are other things that can make life easier in the Jogger.
Do you want to see all the details and know how it drives? Watch the driving test video: