Review – Citroën ë-C4 X (2023) – French Comfort King
What does "X" stand for?
The Citroën ë-C4 X is perhaps the most idiosyncratic model the French brand currently has in its showroom. That's saying something. Citroën is known for its distinctive models. What does the X stand for? Not for SUV, because it is no more so than the "regular" (ë-)C4 already is, with or without an X in its name. Moreover, the brand uses the term "Aircross" for models that are higher on their wheels.
Crossover
According to the brand, the X stands for crossover. Then they mean a true crossover: a model that is a hodgepodge of different body styles. The ë-C4 X certainly is. It stands a little higher on its legs, has extra protection around its wheel arches, but … it's a sedan. In fact, it has a traditional trunk lid. So it's not a hatchback or a liftback.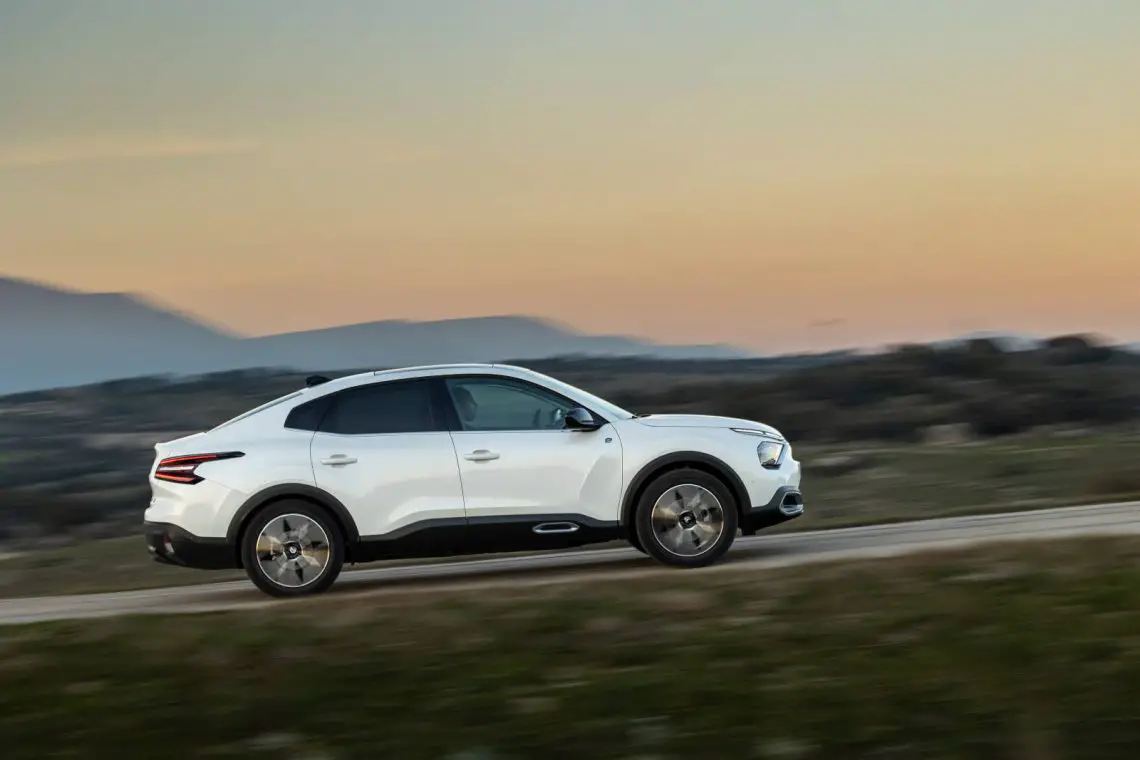 Kardashian
You can think of the ë-C4 X as a Kardashian version of the ë-C4. Indeed, its hefty sedan butt distinguishes it from its hatchback brother. Due to its impressive derriere, the ë-C4 X is a whopping 24 centimeters longer than the ë-C4. From the nose to the c-pillar, the design is otherwise completely identical.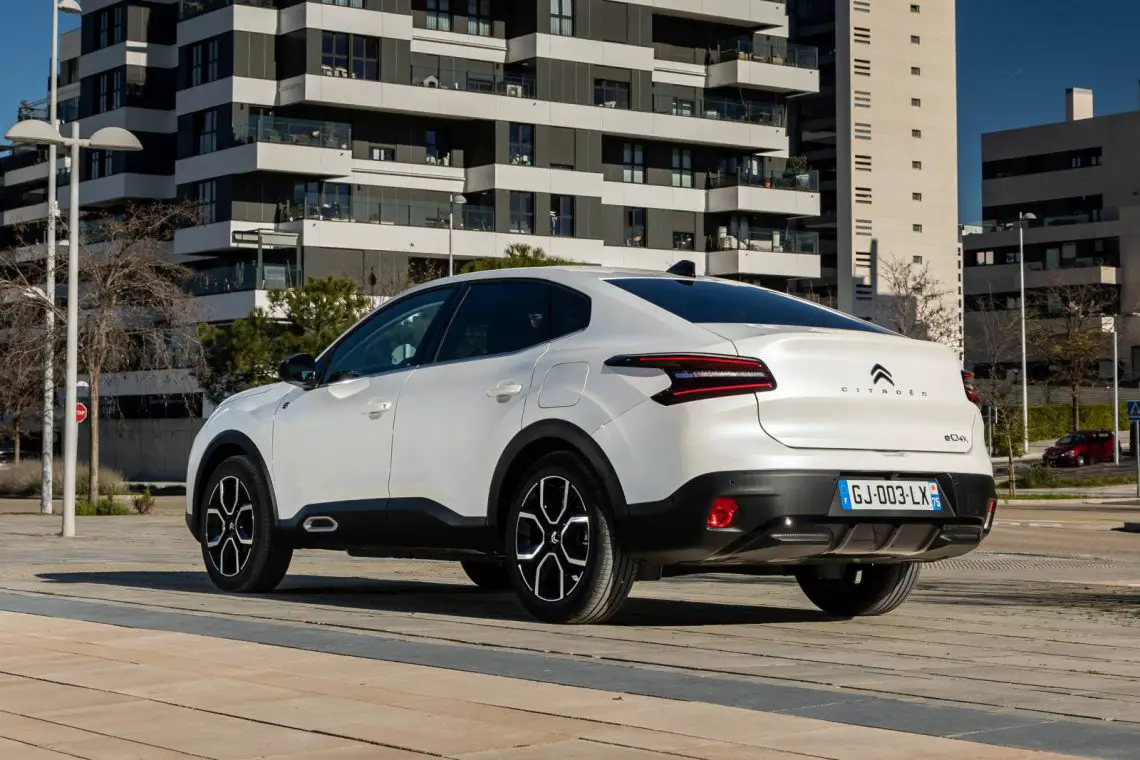 Luggage space
Its hefty rear end is good for a lot of extra storage space. The ë-C4 holds 380 liters, but the ë-C4X lets you carry up to 510 liters of stuff. 1,360 liters with the bench flat. Its relatively small cargo opening is less practical, especially if you want to transport large items. So not an ideal moving truck. But it is well suited to transport the whole family and a large amount of suitcases and crates full of Dutch products to the campsite in the south of France.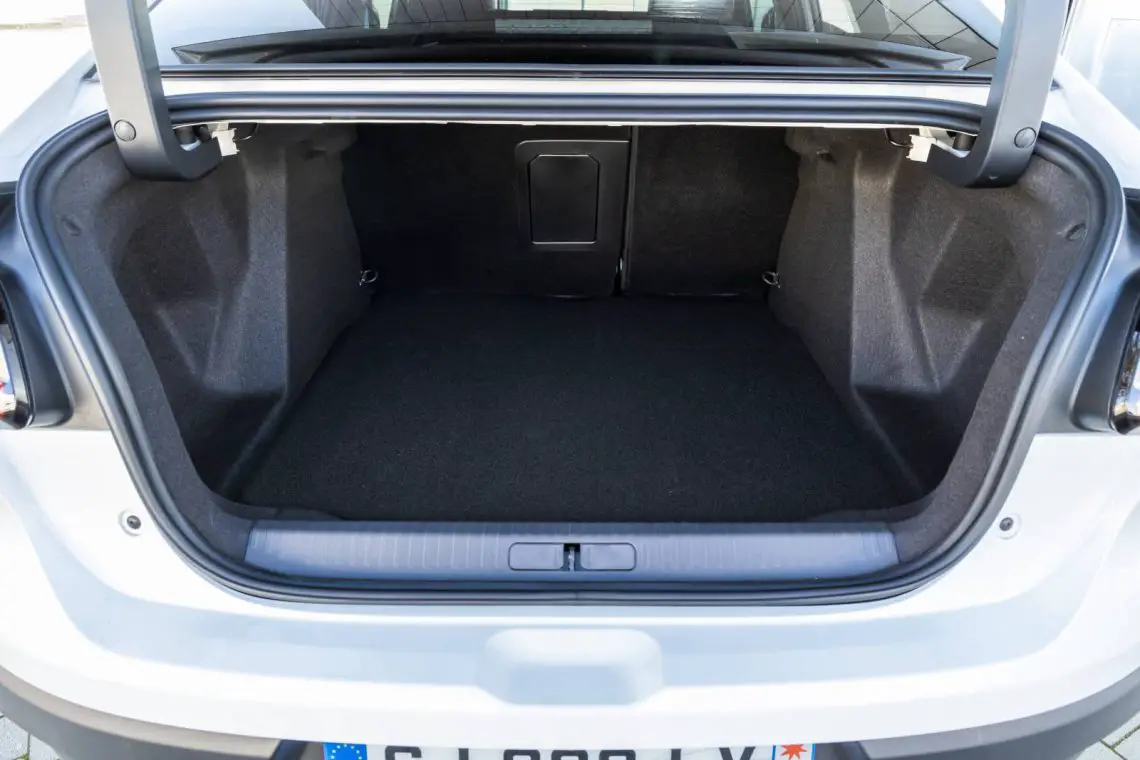 But will you get there?
In Western Europe, Citroën markets the C4 X only as an electric ë-C4 X. In the bottom is a battery pack with a capacity of 50 kWh. This allows it to travel 363 kilometers in optimal conditions. A few miles further than the ë-C4, thanks to its aerodynamic sloping roofline. In practice, you should rather think of an average of about 300 kilometers.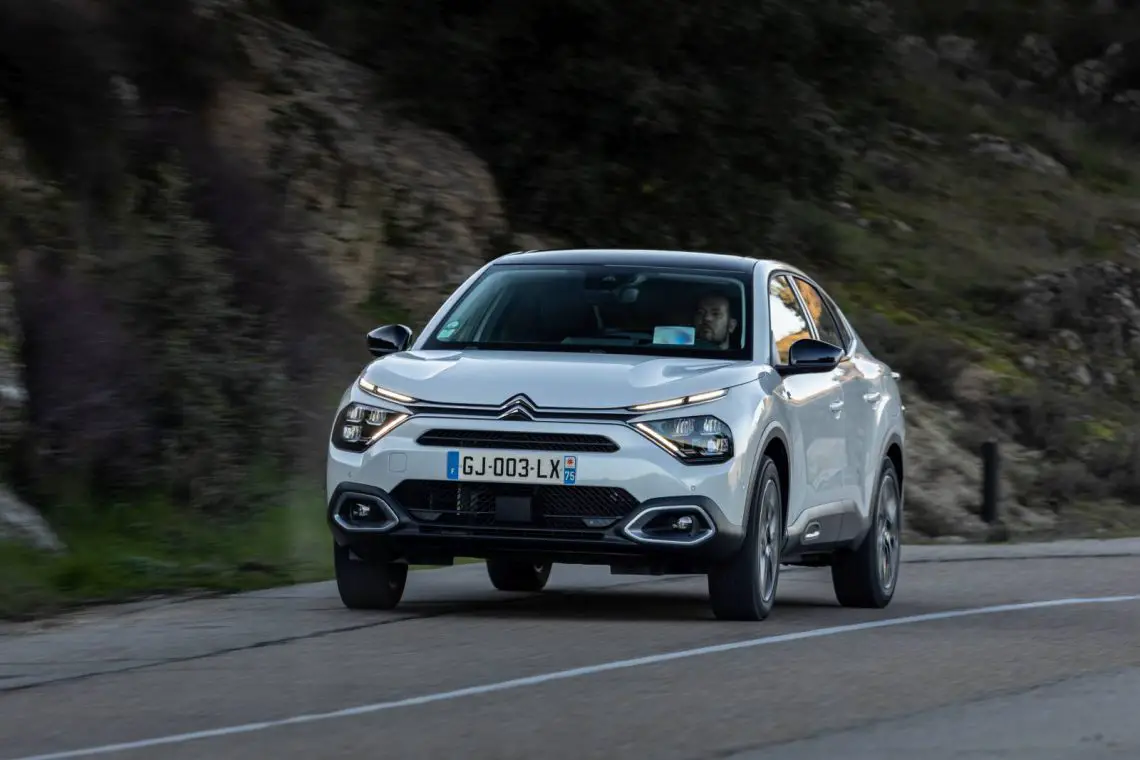 load
So along the Autoroute du soleil you will have to load a few times. That can be up to 100 kW. Within 30 minutes, the battery pack is then at 80 percent capacity. With a public charger, it can handle 11 kW of charging power. Excellent numbers. Not groundbreaking but nothing to complain about either.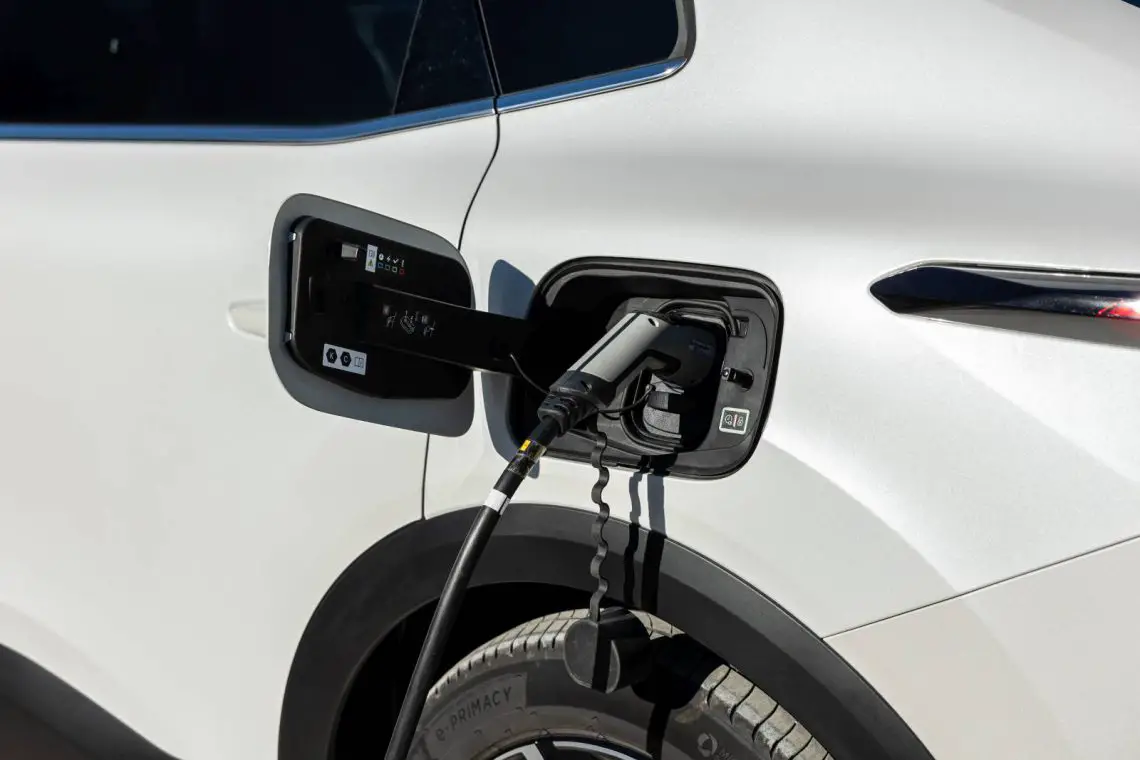 Performance
The ë-C4 X is powered by the familiar 136-hp electric motor found in more Stellantis models. It is good for a 0-100 time of 9.5 seconds and a top speed of 150 km/h. Like almost every electric car, it is nice and smooth away at the stoplight. Above 50 km/h, acceleration drops off a bit.
New powertrain
The ë-C4 X does not benefit from Stellantis' new EV powertrain, which is already in the revamped DS 3, for example. So the new 54 kWh battery and 156 hp electric motor passes its nose and firm butt by. At least, for now. When is not yet clear – we are betting on mid-2024 – the ë-C4 X will also get this improved powertrain, which will result in some 40 additional kilometers of range. Nice to have – and worth the wait if you're not in any hurry – but also no reason to delay the purchase.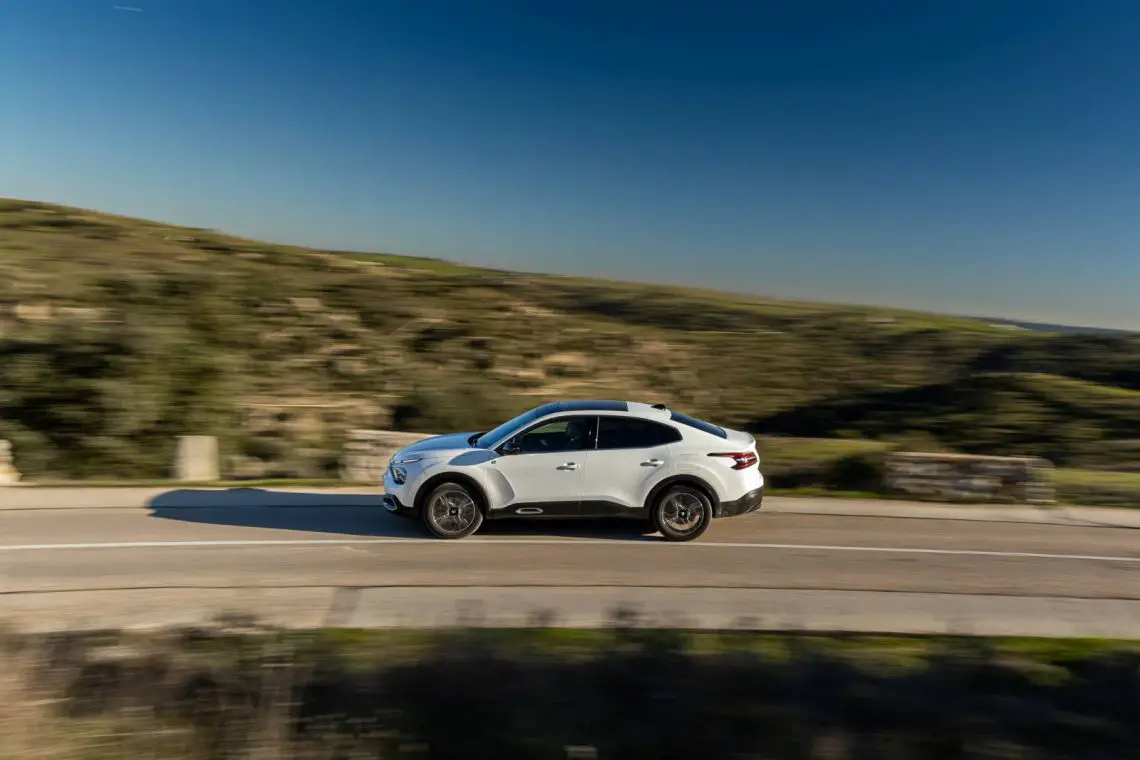 New technology
The ë-C4 X does benefit directly from new technology in the interior, which the ë-C4, for example, does not yet have. Consider a new infotainment system, which is also in Citroën's flagship C5 X. The infotainment screen is clear and the operating system is easy to operate. This is mainly due to the amount of processing power present, which makes for a pleasant user experience.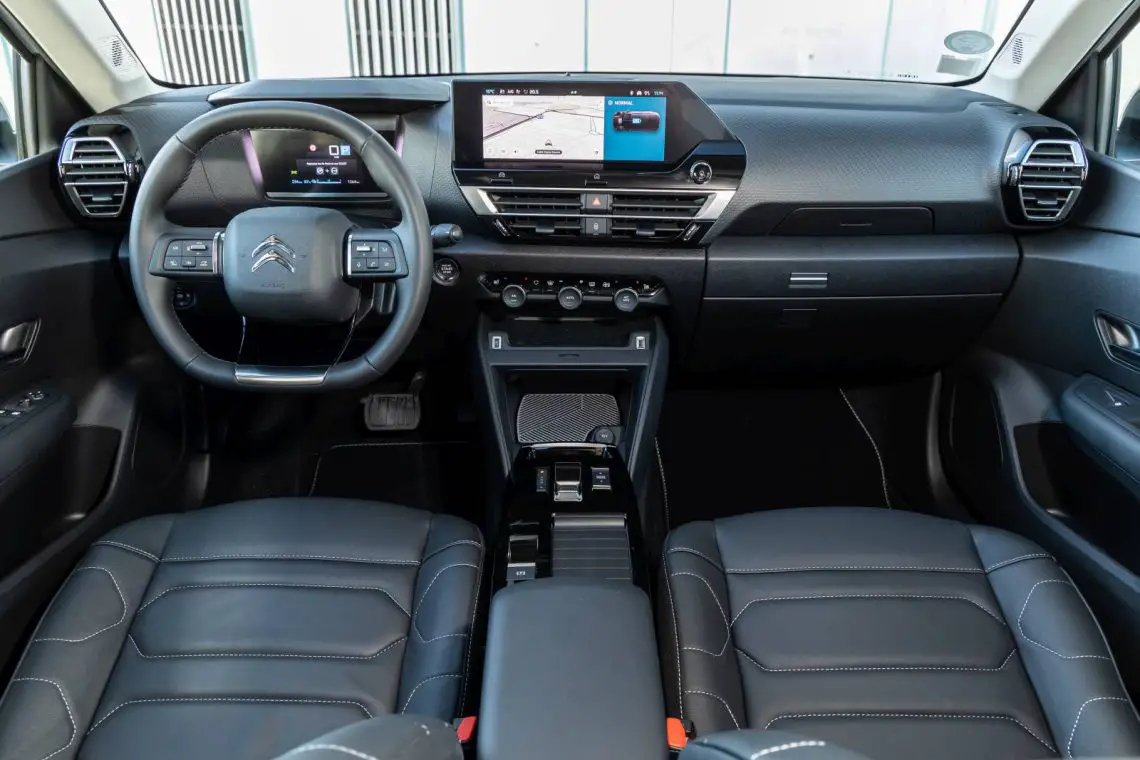 Two physical buttons below the screen provide direct access to the home screen and vehicle settings. Fortunately, the climate control is also operated via physical (rotary) buttons. Quite pleasant while driving. Of course, the system is suitable for both (wireless) Android Auto and Apple CarPlay.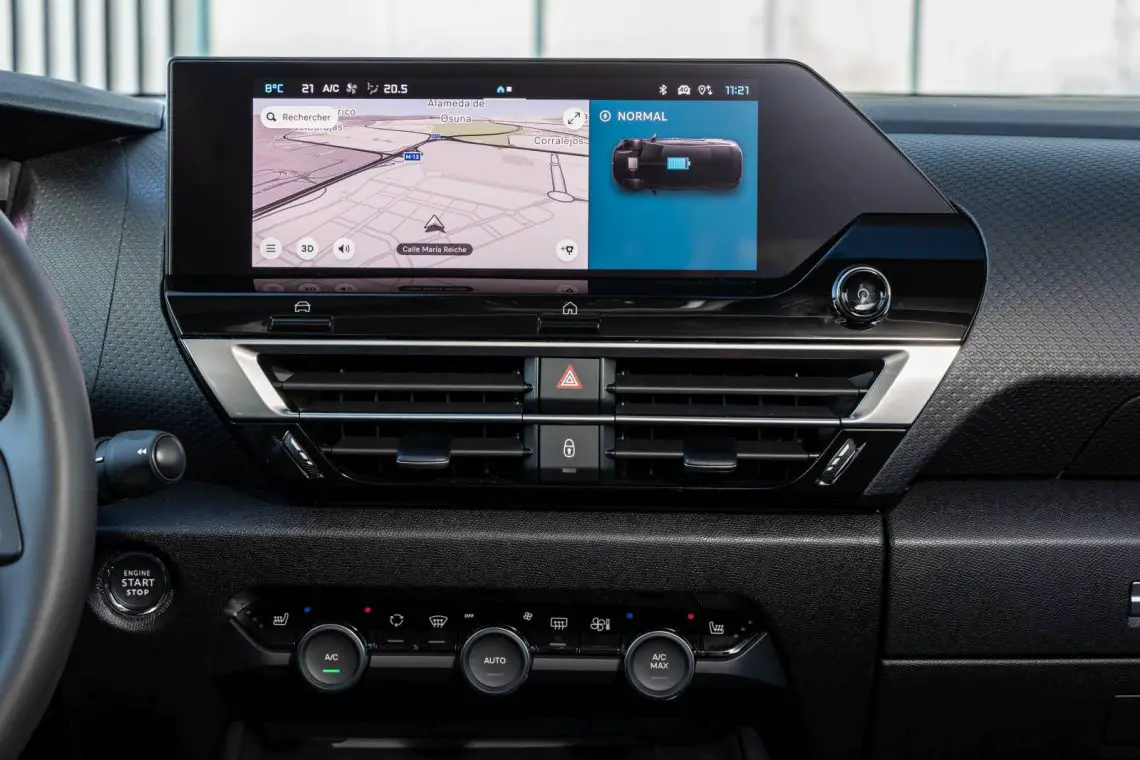 Comfort King
We also label the driving experience as very pleasant. The base is almost as soft as the fantastic chairs. Like the luxury Citroëns of yesteryear, the ë-C4 X glides wonderfully over the asphalt. Every bump or pothole in the road is handled effortlessly. There are few cars in this class that can get you from point A to point B so comfortably. Do you love a solid game of steer? Then store at a different brand. The ë-C4 X was not made for that work. However, you may wonder which is more pleasant for daily commuting miles. A French comfort king or a wannabe track stunner?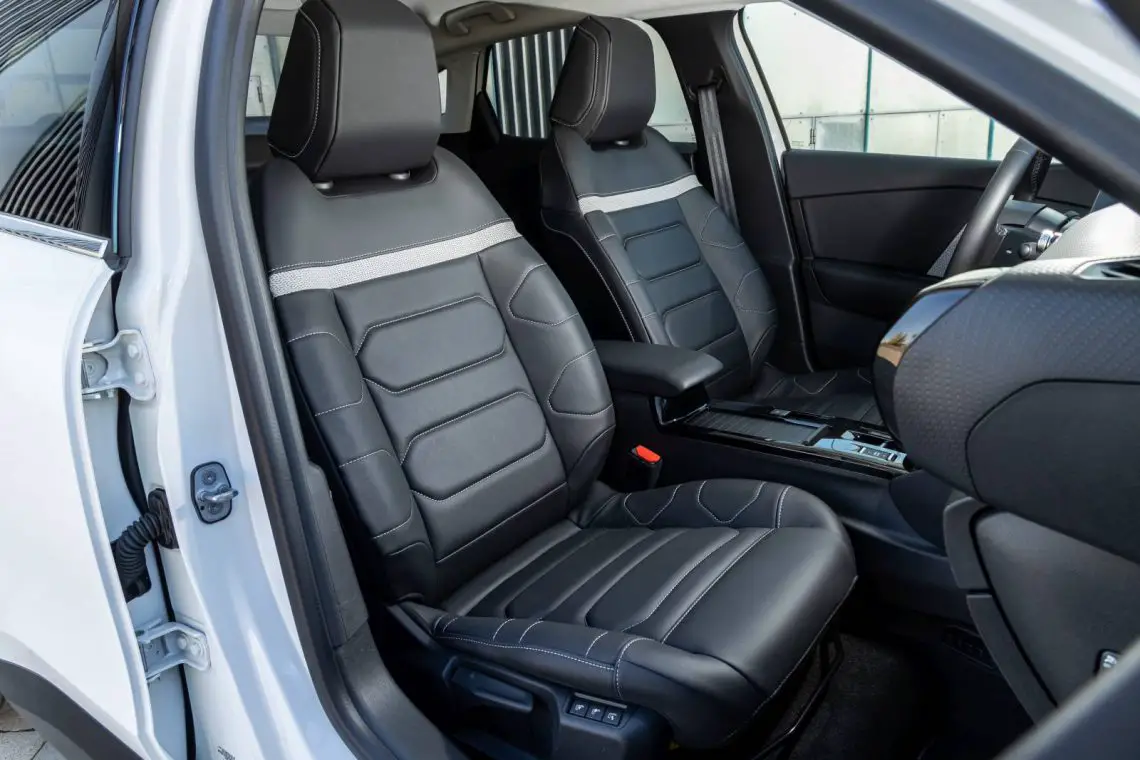 What does the Citroën ë-C4 X cost?
The electric ë-C4 X has a starting price of 40,840 euros. That makes it only 600 euros more expensive than a ë-C4. Not crazy, for 24 inches more car, a lot of extra luggage space and even (slightly) more range. In the video below, we tell you more about the new Citroën.