Review – a week of plugging in with the new Range Rover P440e plug-in hybrid
Range Rover P440e
The Range Rover P440e is the version to have in the Netherlands. Not because it is the most powerful or beautiful version, but because it offers the best bang for your buck. Indeed, this variant is entirely appropriate tax-wise in our country. On paper, it is extremely fuel-efficient, which is why the bpm penalty is less than 500 euros. That saves a nice minimum of 40,000 euros compared to Range Rover versions without a plug. Interesting, then, because who doesn't like to be in the front row for a dime? Although this still involves quite a few dimes. Land Rover demands a minimum of 151,000 euros for the P440e. A hefty price, but for that you also get a hefty car. There is also a more powerful P510e plug-in hybrid, which comes from 160,000 euros.
Electric Range Rover
As a frugal Dutchman, you can save even more money by choosing the PHEV by driving electric a lot. In fact, you can see the P440e as a precursor to the very first all-electric Range Rover, which will see the light of day in 2024. In fact, the P440e can also travel longer distances electrically, thanks to a huge battery pack.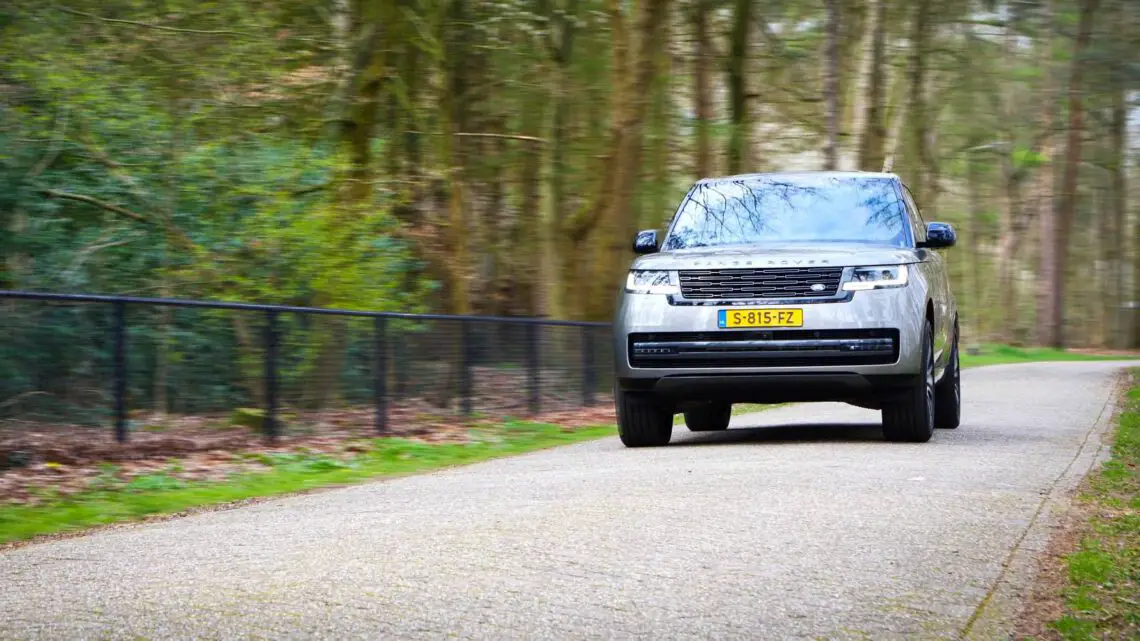 100 kilometers
The battery with 38 kWh capacity (32 kW net) is good for an electric range of 100 kilometers on paper. In practice, you should think of about 80 kilometers. Sufficient for most daily trips. By comparison, all-electric cars such as the Mini Electric, Honda e and Mazda MX-30 have smaller battery packs.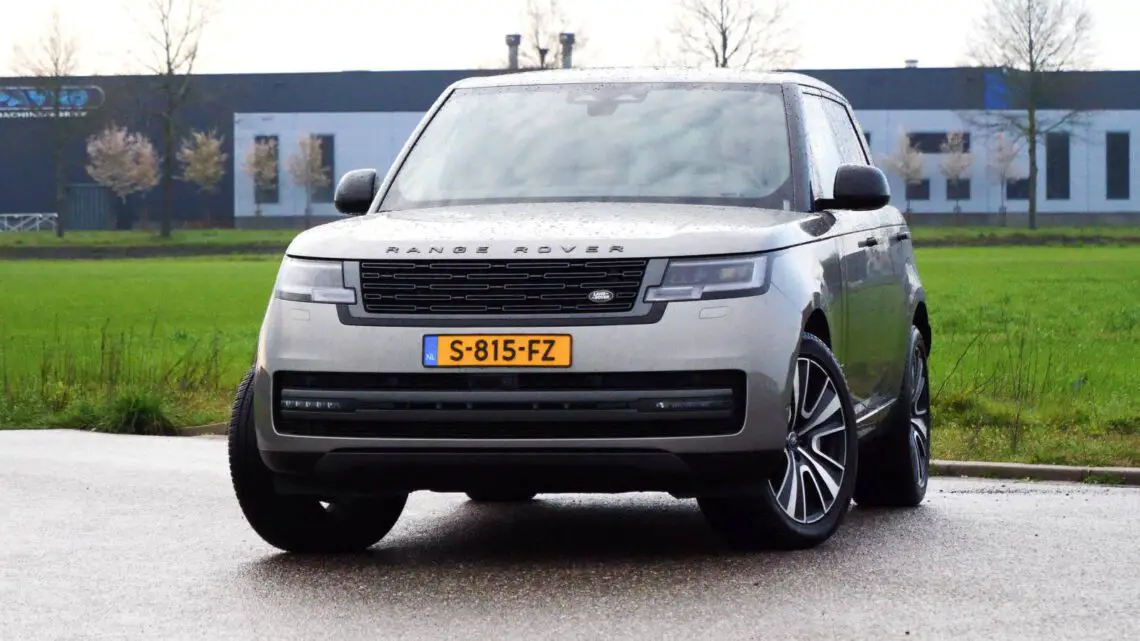 fast charging
If 80 kilometers is not enough for you anyway, you can hook it up to a fast charger along the highway. It can handle up to 50 kW of charging power, allowing you to recharge about 50 kilometers in 20 minutes. In our testing, we bravely did so on long stretches, emptying less than a quarter of the tank after some 800 kilometers.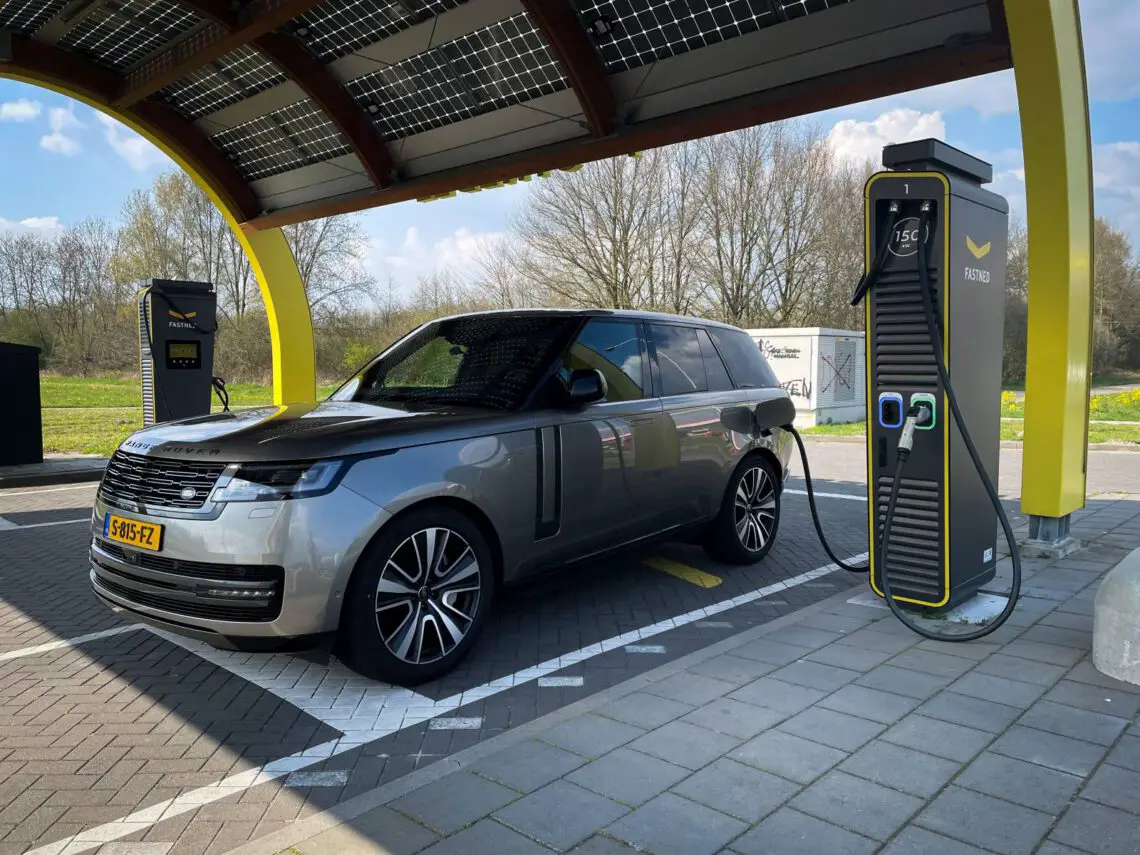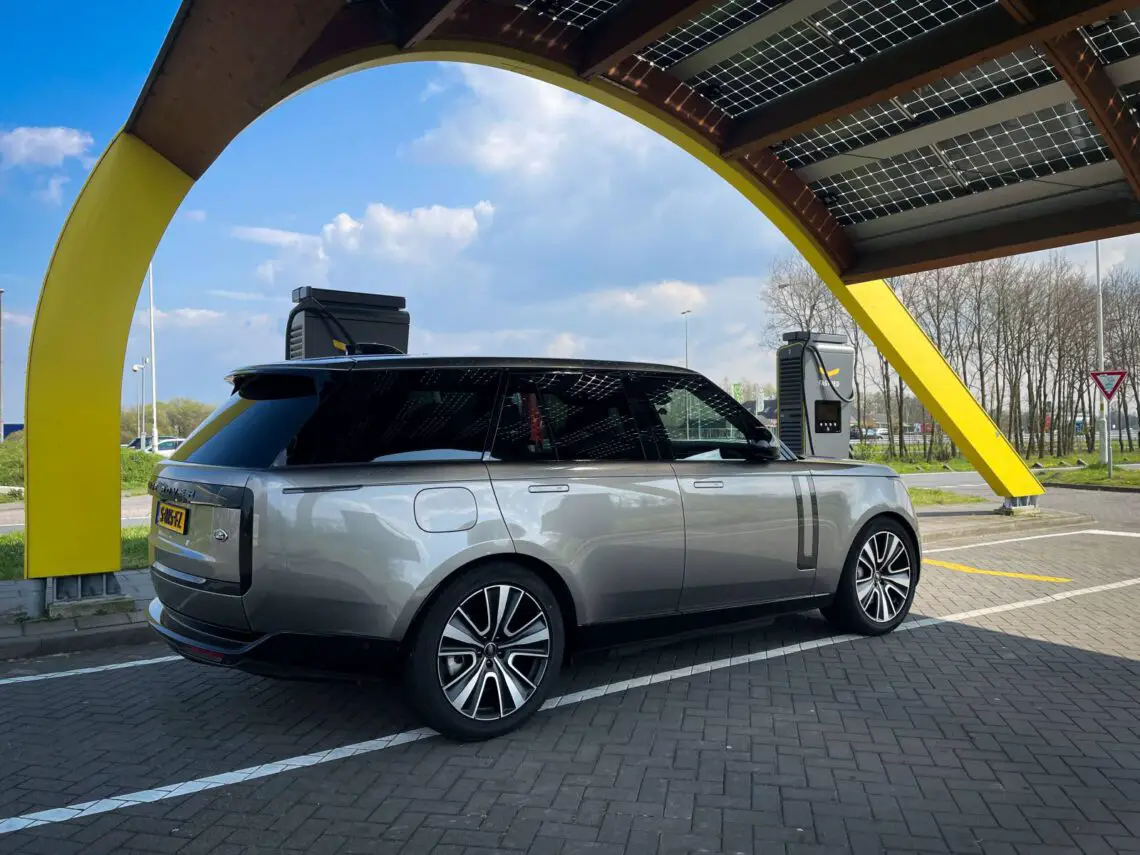 Unctuous six-cylinder
So nice and economical, if you just make a little effort once in a while. Petrolheads who don't want to sacrifice the thrill of a powerful internal combustion engine are also well within the PHEV. After all, you don't get a meager four-cylinder under the hood – as in many plug-in SUVs – but an unctuous 3.0-liter six-in-line Ingenium engine. This extremely pleasant powerplant delivers smooth performance and is a pleasure to drive.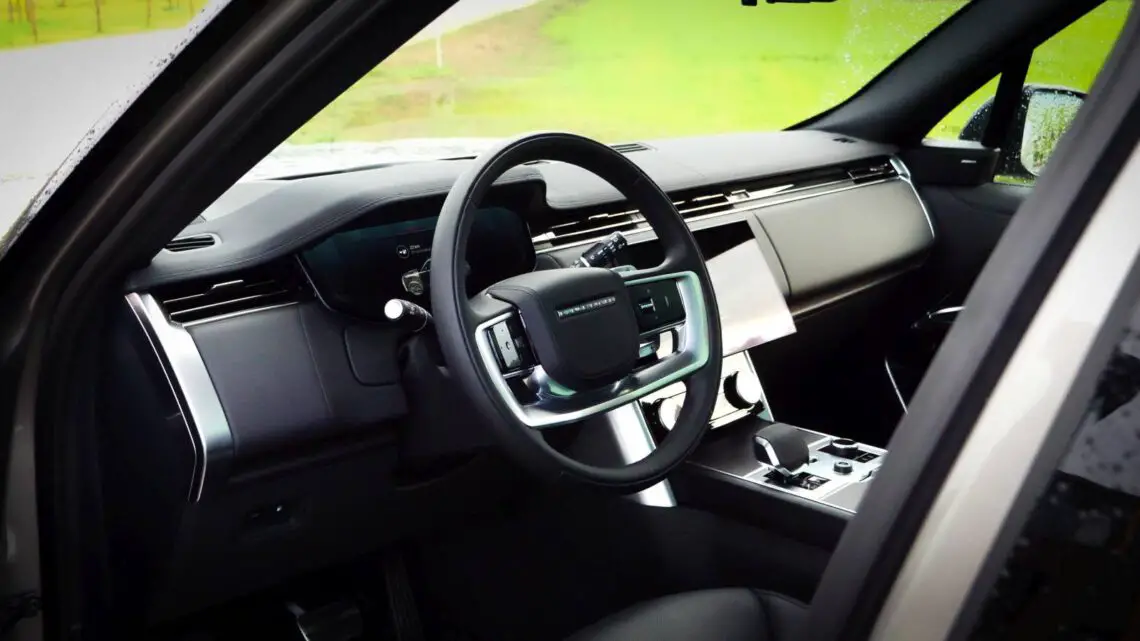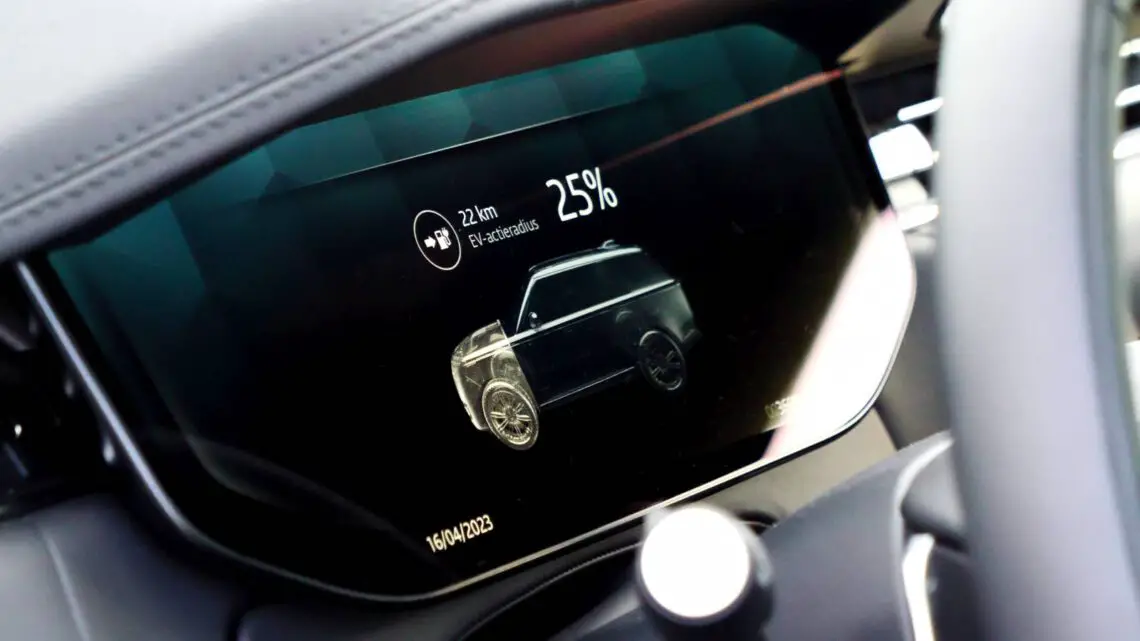 Nice and smooth
The total system power of the P440e comes out to – the name gives it away – 440 hp. The performance does not lie. In just 6 seconds, the high-powered Briton races from 0 to 100 km/h. The top speed is 225 km/h. On electric power, it does not go faster than 140 km/h. The 143-hp electric motor then has to do all the work on its own, which it does just fine, by the way. Thanks to the readily available torque, it gets the Range Rover's hefty weight moving fairly quickly, but for a quick intermediate sprint, you have to press the accelerator pedal deeper for the gasoline engine to kick in.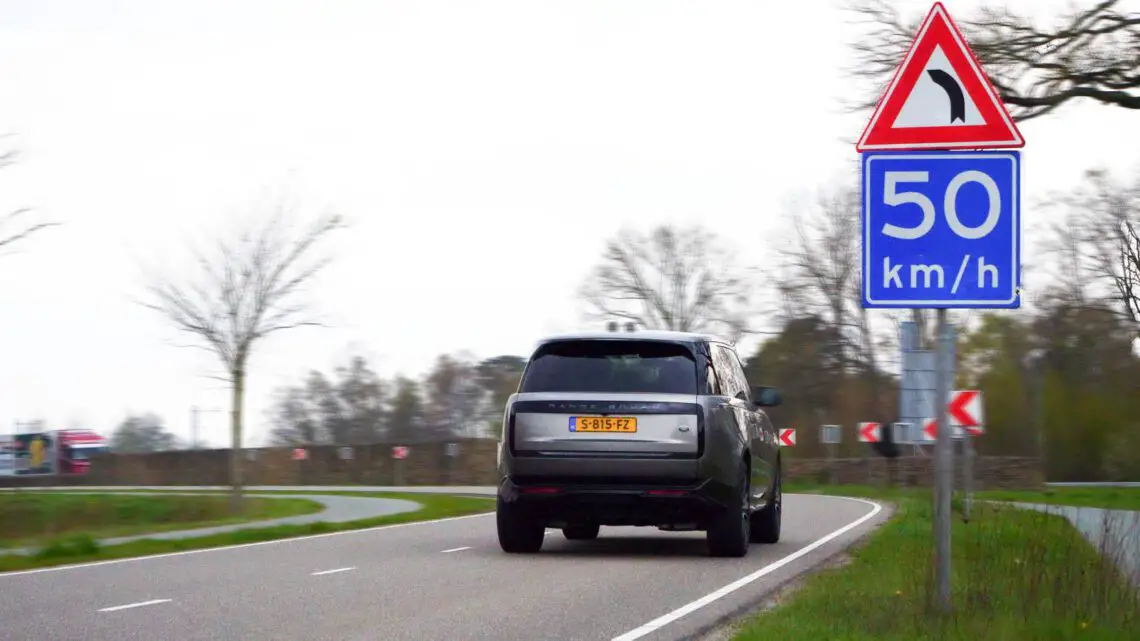 Heavyweight
And by a solid weight, we really mean a solid weight. We have never heard of a light Range Rover, but weighing just under 2,800 kilograms, the P440e takes the crown. By the way, you don't notice much of those extra pounds from the battery pack. As mentioned, it is fast enough, and in corners, the low center of gravity – the heavy battery pack is in the bottom – provides stability. At high thresholds, you do feel that the car has slightly tighter suspension to compensate for the extra weight.
Want to know all about the new Range Rover? Then read: