Pursuit: ditching a stolen Peugeot 206, will it succeed? – VIDEO
Stolen Peugeot 206
This Peugeot 206 is registered as stolen in Luxembourg. Police National Unit tracked down the car. The driver was given a tracking signal. At first, nothing wrong, as the 206 driver follows nicely. But then the driver hit the road anyway. In his escape from the police, he flouts all the rules, from ghost driving to unwanted gardening in the backyard of villagers. His escape route, however, was not chosen too well.
Ditch jumping
After attempting "ditch jumping" with the Peugeot 206, the pursuit ends in the ditch. What seems? The man was found to be under the influence of narcotics. The 206 was seized and turned over to Luxembourg police.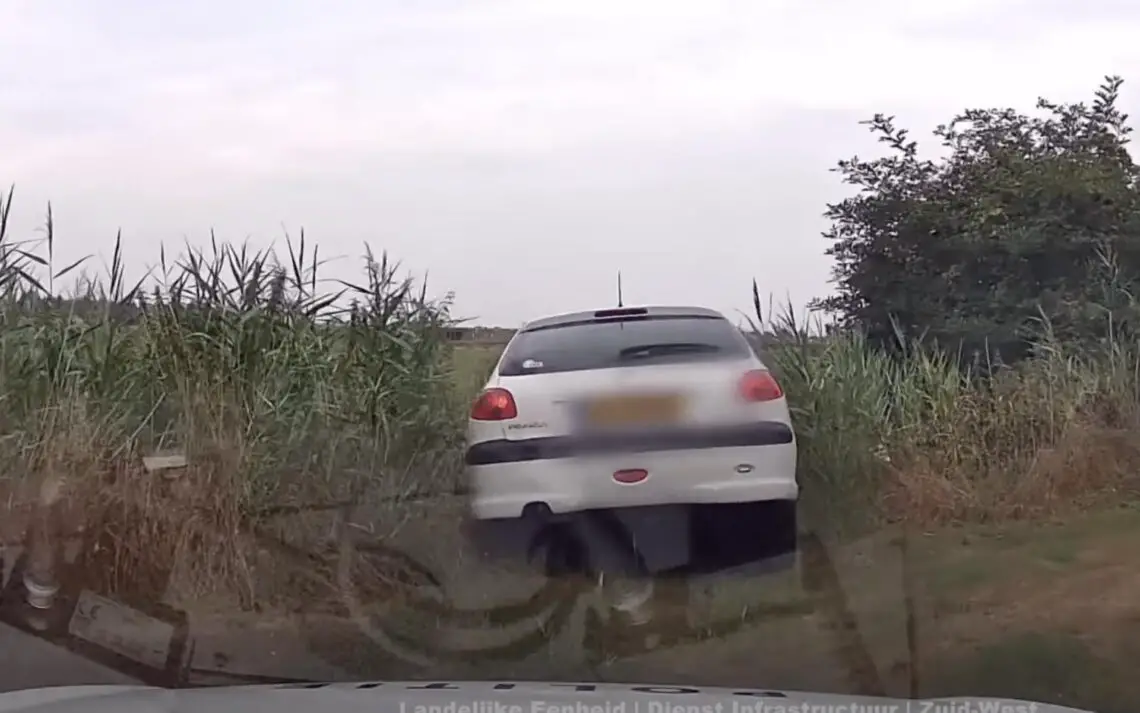 Hum
The man was issued an official report for driving under the influence, Section 5 Road Traffic Act and possession of stolen property (receiving stolen goods). That will be humming.
VIDEO: Pursuit of stolen Peugeot 206 | Police National Unit | Service infra