Photo report: a unique Porsche Gulf combo – 911 (1966) and 911 Targa (2018)
Gulf blue
One striking similarity between these two cars is, of course, the color they both adorn: Gulf Blue. Porsche's particular hue has now become synonymous with the brand and often conjures up images of legendary race cars from the 1960s and 1970s. Known for its deep blue hue, the color was often used in racing in combination with an orange stripe that referenced the oil and fuel brand Gulf.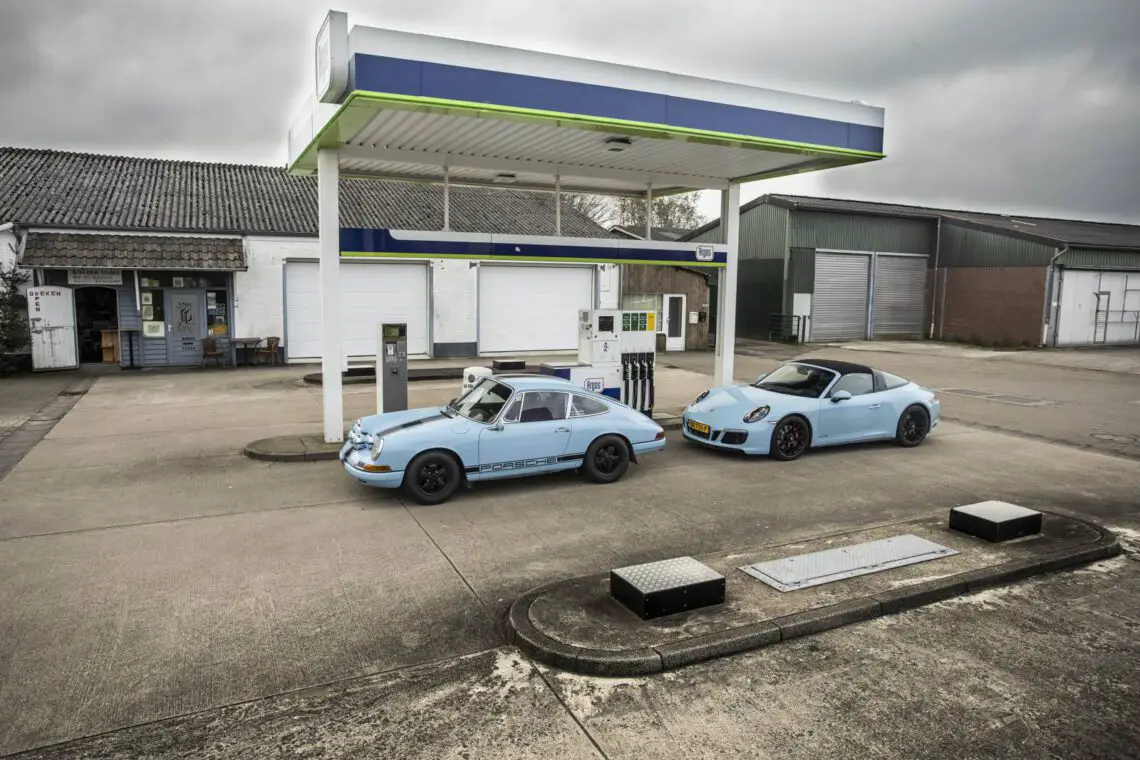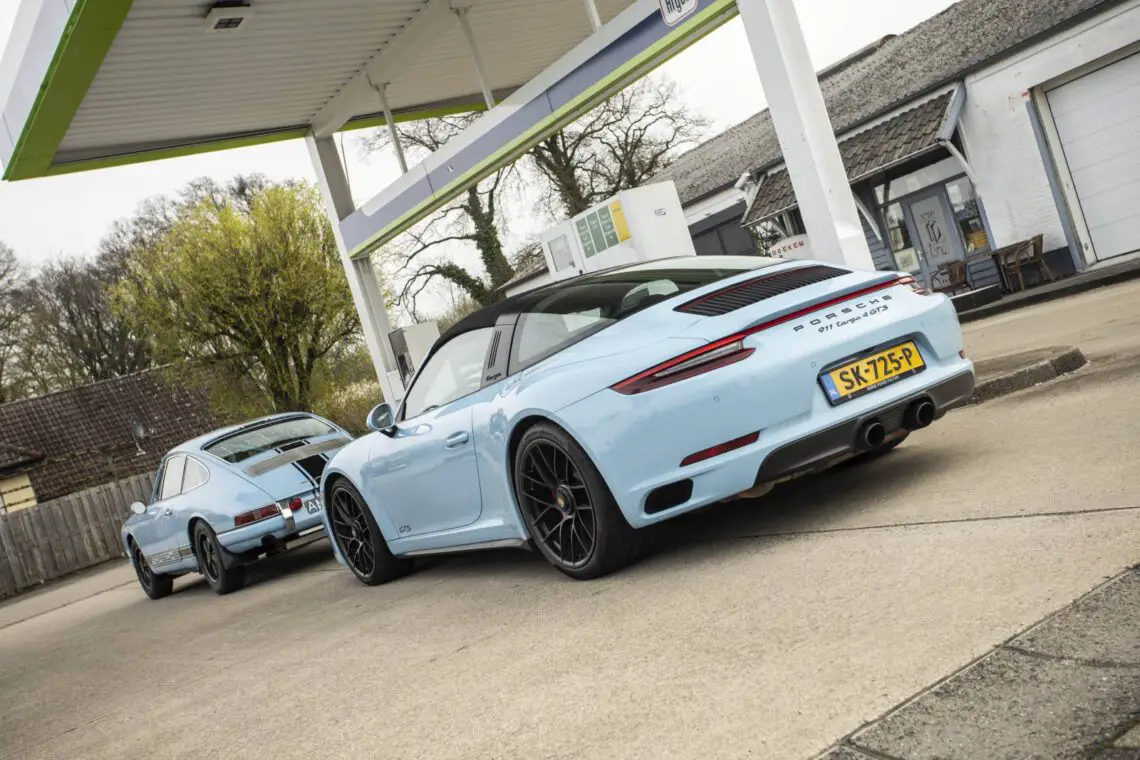 Porsche 911 Targa
The Porsche 911 Targa, also known as the 991.2 among car connoisseurs, made its debut in 2016. The striking Targa roof makes it a real eye-catcher. Under the hood of this powerful vehicle resides an impressive 3.0-liter six-cylinder boxer engine, good for an output of 370 horsepower. With this brute force, the 991.2 Targa manages to accelerate from 0 to 100 km/h in just 4.5 seconds and has an impressive top speed of 291 km/h.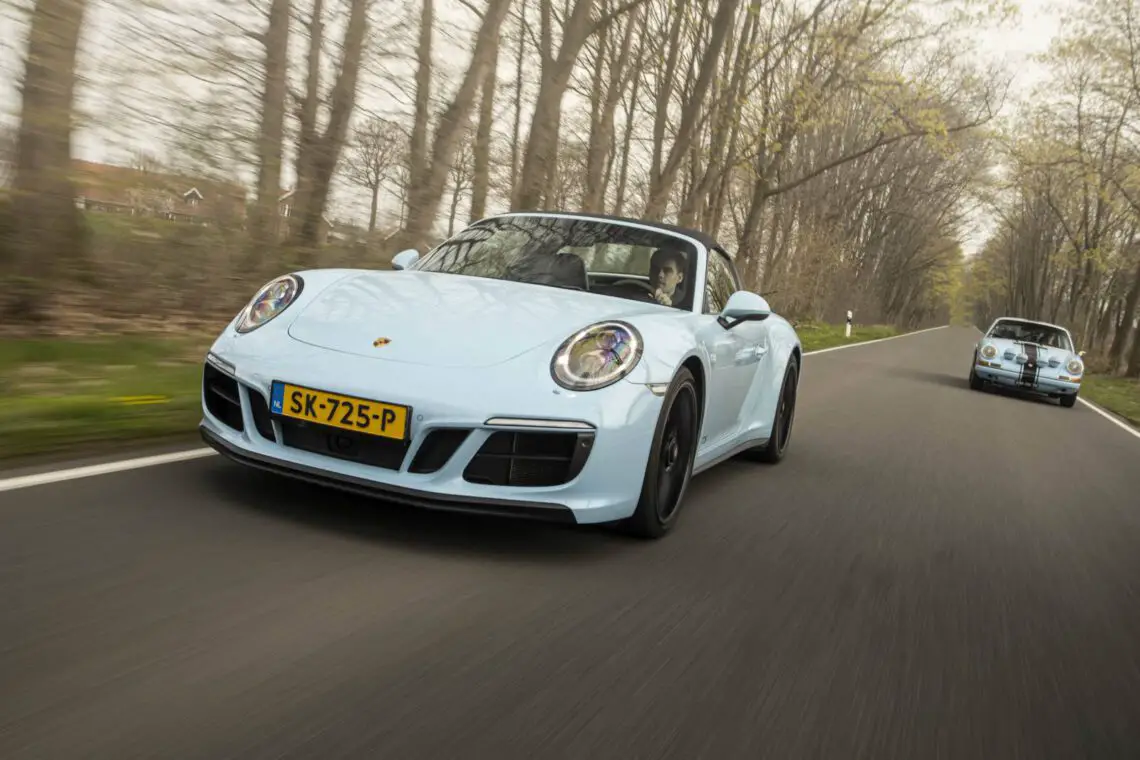 A classic 911  
The classic car in the photo is a 1966 Porsche 911. A timeless classic. Or say an icon in automotive history. As standard, the 1966 911 is equipped with a 130-hp 2.0-liter six-cylinder boxer engine. Good for a 0-100 time of 8.5 seconds and a top speed of 211 km/h.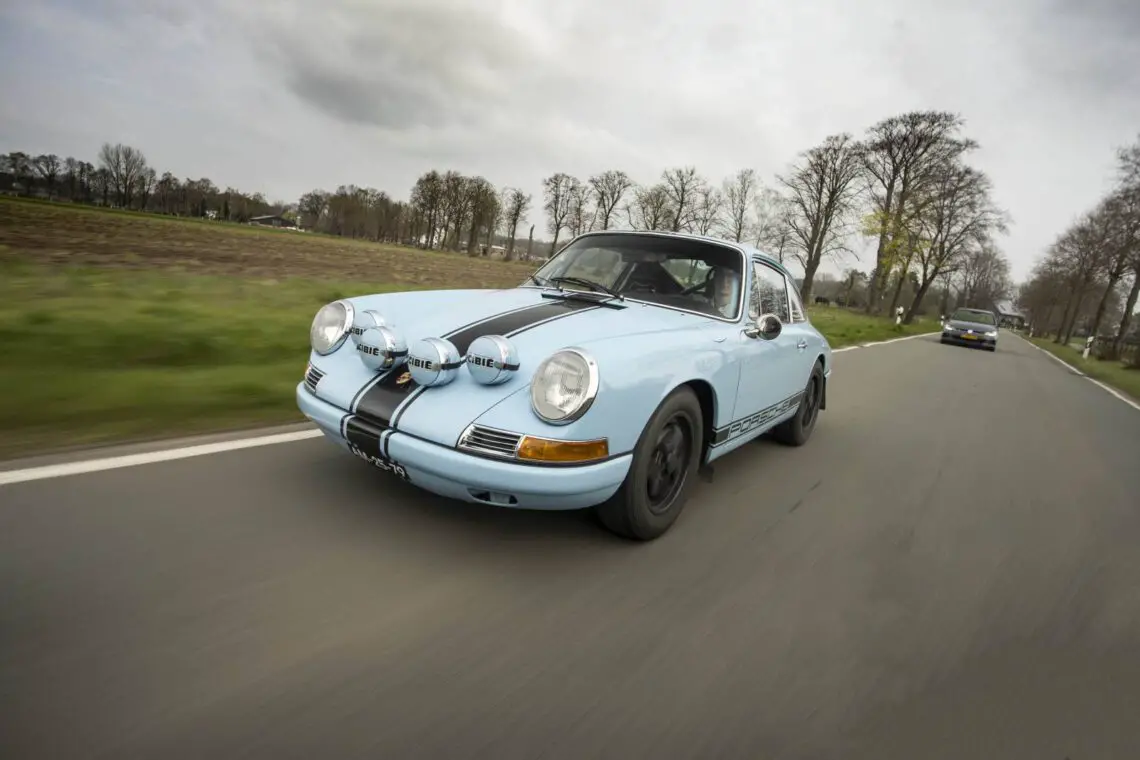 Wolf in sheep's clothing
The 911 in question clearly deviates from the standard configuration. The car is fully modified for rally purposes. The suspension has been replaced, allowing even the most challenging speed bumps to be overcome without any difficulty. During the photo shoot, this quickly became apparent when the 911 Targa smoothly lagged in the rear view mirror after taking a significant speed bump.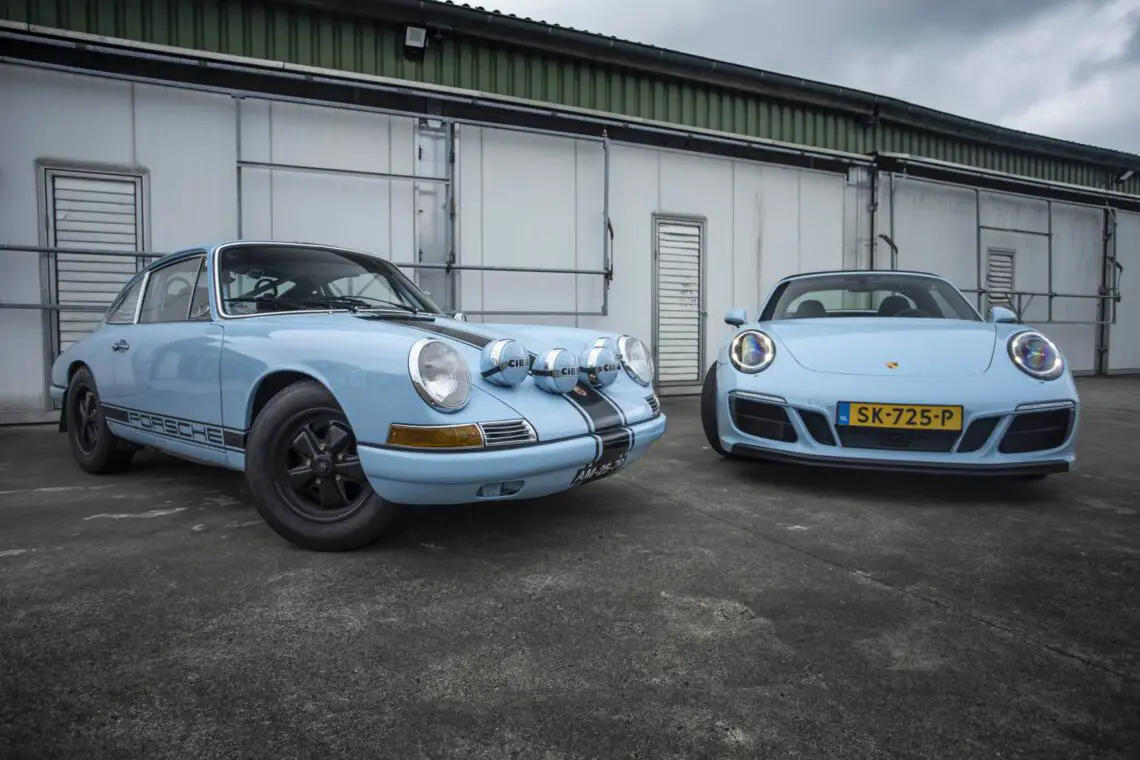 In addition, it received a substantial engine upgrade. Engine capacity has been increased to 2.7-liter. With six throttle valves, one for each cylinder, each cylinder can be fueled separately, extracting maximum power from the engine. Partly because of this, the car's power output doubled to 260 hp, making this classic 911 a true wolf in sheep's clothing.