Peugeot 508 gets new family face
New lighting for Peugeot 508
What's all new? First, Peugeot refreshes the front and rear. The design is now more in line with the new generation Peugeot 308. Thanks to Matrix LED technology – standard for all versions of the new 508 – the headlights are extremely slim. The headlights are designed as one unit.
More modifications
The type markings on the new 508 are done in the new typography and the new color Basalt Grey. On the back, the light signature is a reinterpretation of the theme with the three claws. LED lighting with "scrolling" turn signals is standard across the 508 range. The logo on the back has been replaced with the brand name, finished in Basalt Grey. The letters of the Peugeot name are spread across the full width of the central black strip, making the rear optically wider.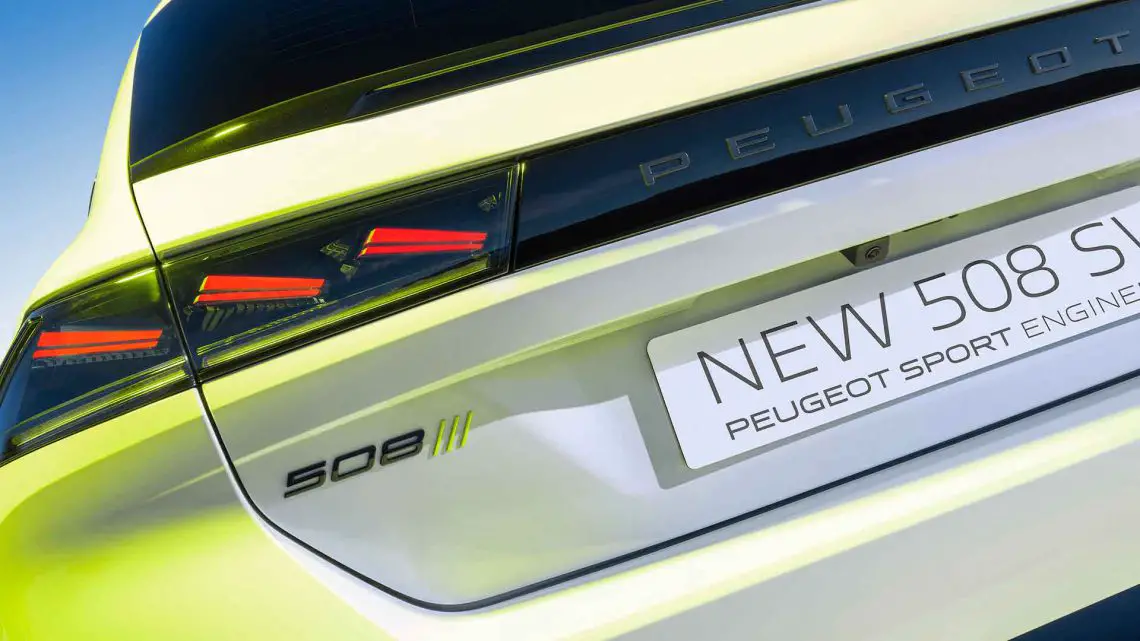 New body colors
Seven body colors are available for the Peugeot 508, including three new ones: Okenite White (new), Eclipse Blue (new), Titanium Grey (new), Selenium Grey (now available for all versions), Artense Grey, Elixir Red and Perla Nera Black.
i-Cockpit further improved
Furthermore, the interior finish has been taken to the next level. The i-Cockpit – with its typical small steering wheel – has remained. The smartphone can be wirelessly connected to the in-car infotainment system. It is possible to simultaneously pair two phones via Bluetooth. Four USB ports (two USB-C under the front armrest and two USB-A on the second row of seats) complete the 508's "connected" setup.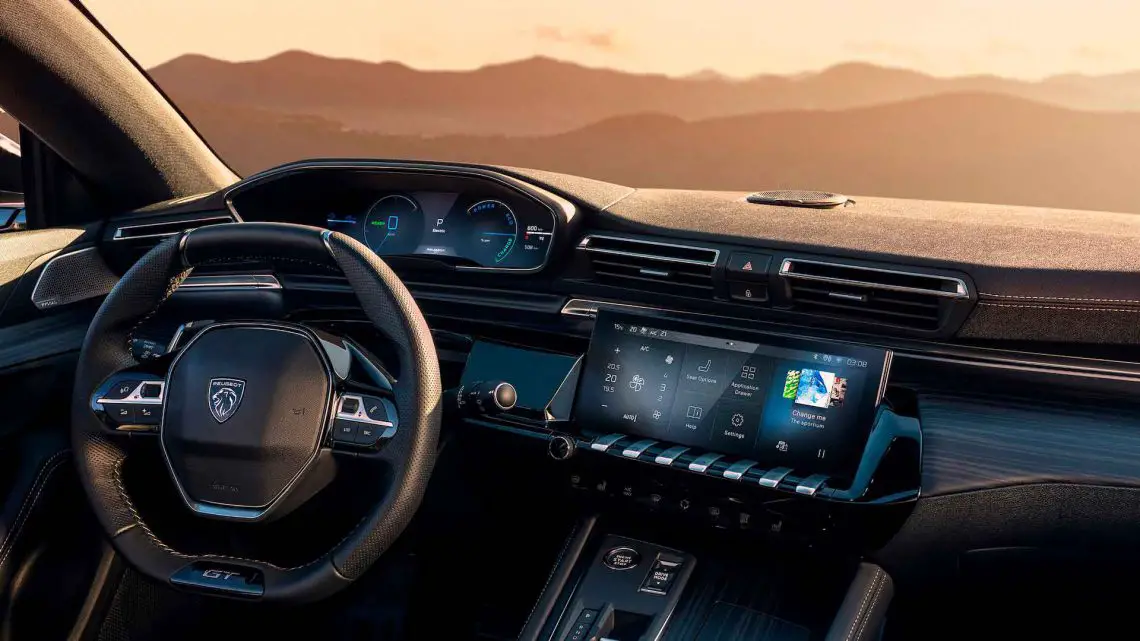 Practicalities Peugeot 508
The updated Peugeot 508 comes standard with a rear seat that folds in two parts (60/40) with a ski hatch. In the 508 SW, the two sections can be folded down directly through easy-to-reach levers in the side walls of the trunk. The luggage space of the 508 is 487 to 1,537 liters in the Berline (sedan) and 530 to 1,780 liters in the SW.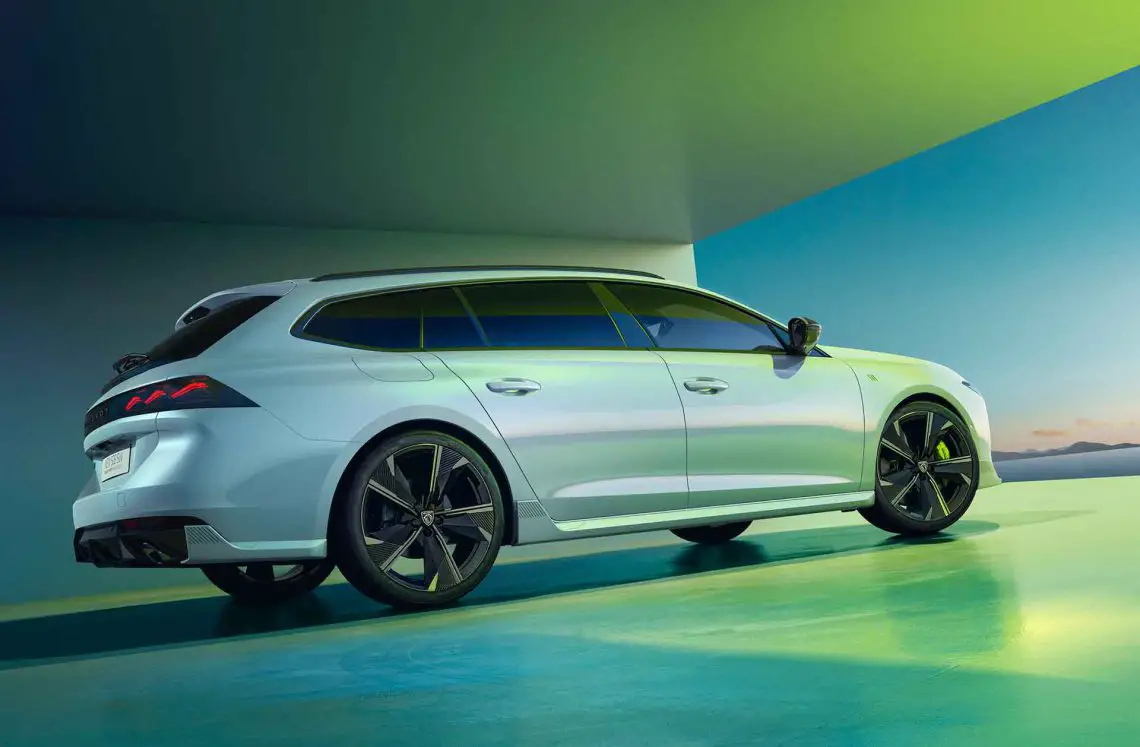 Engine offerings Peugoet 508
The engine range for the updated Peugeot 508 includes two plug-in hybrids with 132 and 165 kW (180 and 225 hp) of power, and a version with 96 kW (130 hp) gasoline engine. All engines are paired with the eight-speed EAT8 automatic transmission as standard. The top model, the 508 PSE (Peugeot Sport Engineered) plug-in hybrid version, has 265 kW (360 hp) of power and all-wheel drive.