Peugeot 404 – Everything you need to know
Many different versions
The Peugeot 404 was a great success. The French all-rounder, designed by the well-known designer Pininfarina, was extremely reliable for that time. It came in all shapes and sizes. The different body styles are one of the reasons the car became so successful. There really was something for everyone.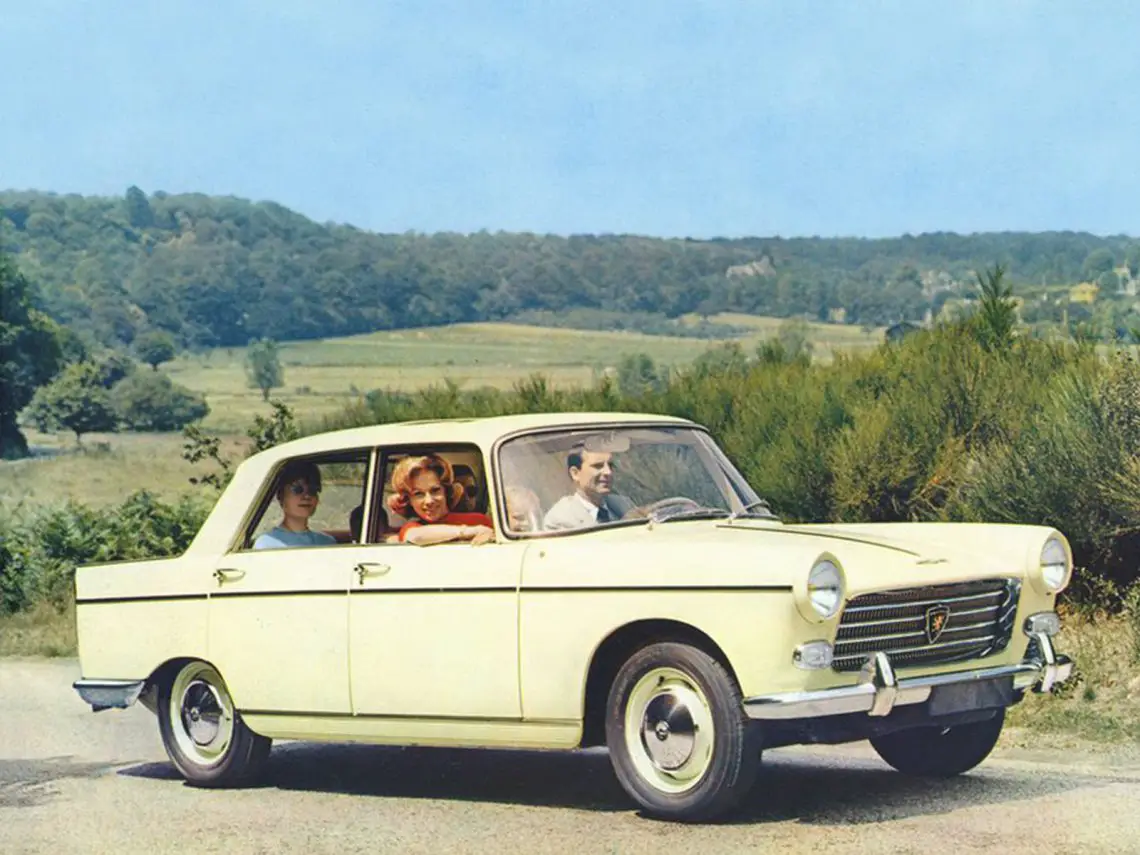 All variants Peugeot 404
You could choose from a station wagon version (Break en Familiale in French), sedan, coupe, convertible and there was even a pickup variant (Camionnette and Fourgonnette), which was widely used in France in the countryside. The 404 was therefore suitable for a day out with the family, for a business driver as a mile-eater and for the man or woman who wanted to cruise along the boulevard of Nice with the wind in their hair. It was all possible with the Peugeot 404. Well done, Mr Pininfarina.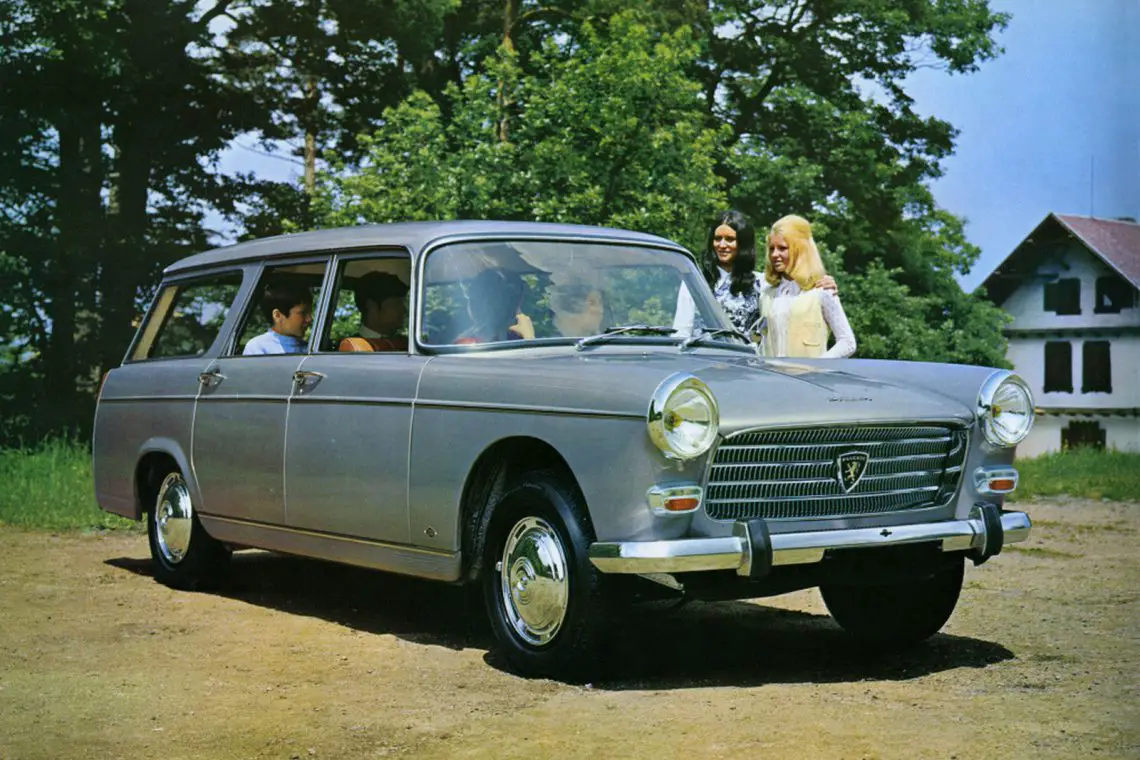 Rally successes
The fact that the Peugeot 404 was a real all-rounder is apparent from the rally successes that the French car has achieved. The model won the East-African-Safari Rally three consecutive times (1966, 1967 and 1968). That same rally was also won by Peugeot in 1963. The 404 was also widely used as a taxi. You could compare it to the London taxi in that respect.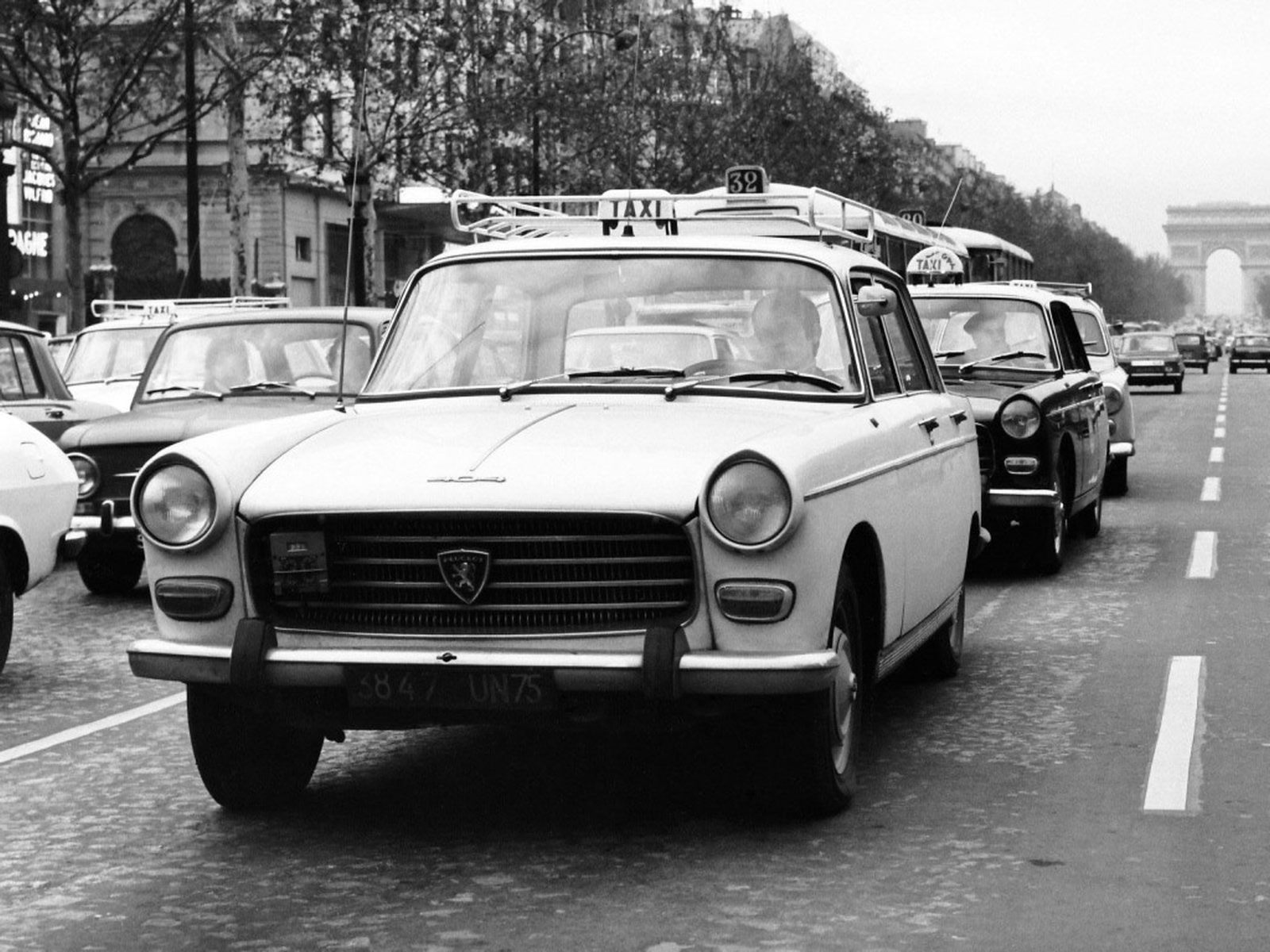 Powertrain
The Peugeot 404 was introduced with a 1.6-litre petrol engine, combined with a Solex carburettor and a four-speed manual transmission. Peugeot also supplied a semi-automatic and a three-speed automatic from ZF. Fuel injection was later applied to 1.6 liter engine. The station wagon variants had a 1.5-litre petrol engine. Another very popular engine variant was the 1.9-litre diesel. The top speed of the most powerful petrol model was 160 km/h.
All engines in a row:
8 CV Petrol, 1.468 cc, carburetor, 60 hp
9 CV Petrol, 1.618 cc, carburetor, 72 hp (85 hp with injection)
9 CV Petrol, 1,618 cc, KF2 injection, 96 hp
8 CV Diesel, 1,816 cc, 55 hp
8 CV Diesel, 1,948 cc, 64 hp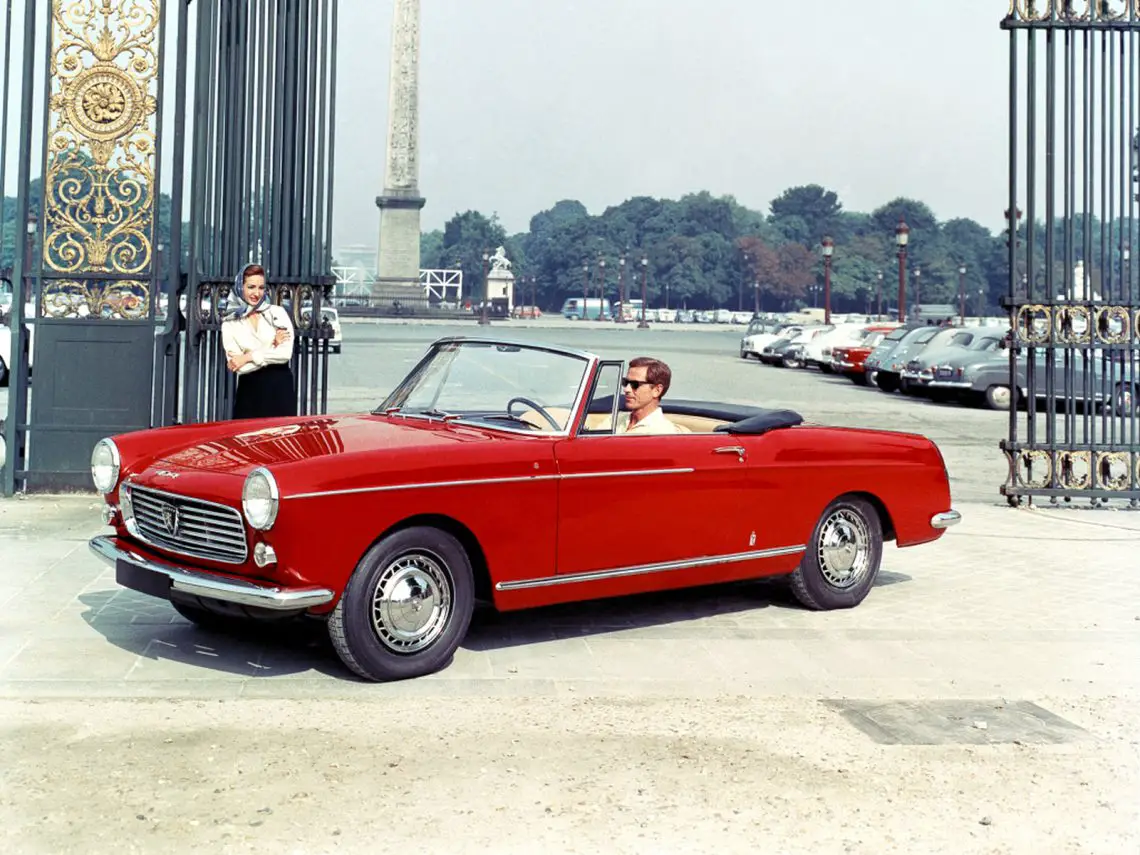 Corrosion big enemy
A downside to the Peugeot 404 is that it likes to rust. This corrosion mainly occurs in the wheel arches and the suspension. If you want to buy one, it is wise to take a connoisseur of classics with you to the viewing, to avoid a bad buy. The engine is very strong, but it is and remains an old car. There can be quite a few (invisible) defects on the Peugeot 404. If you find a good 404, then you really have something special in the garage.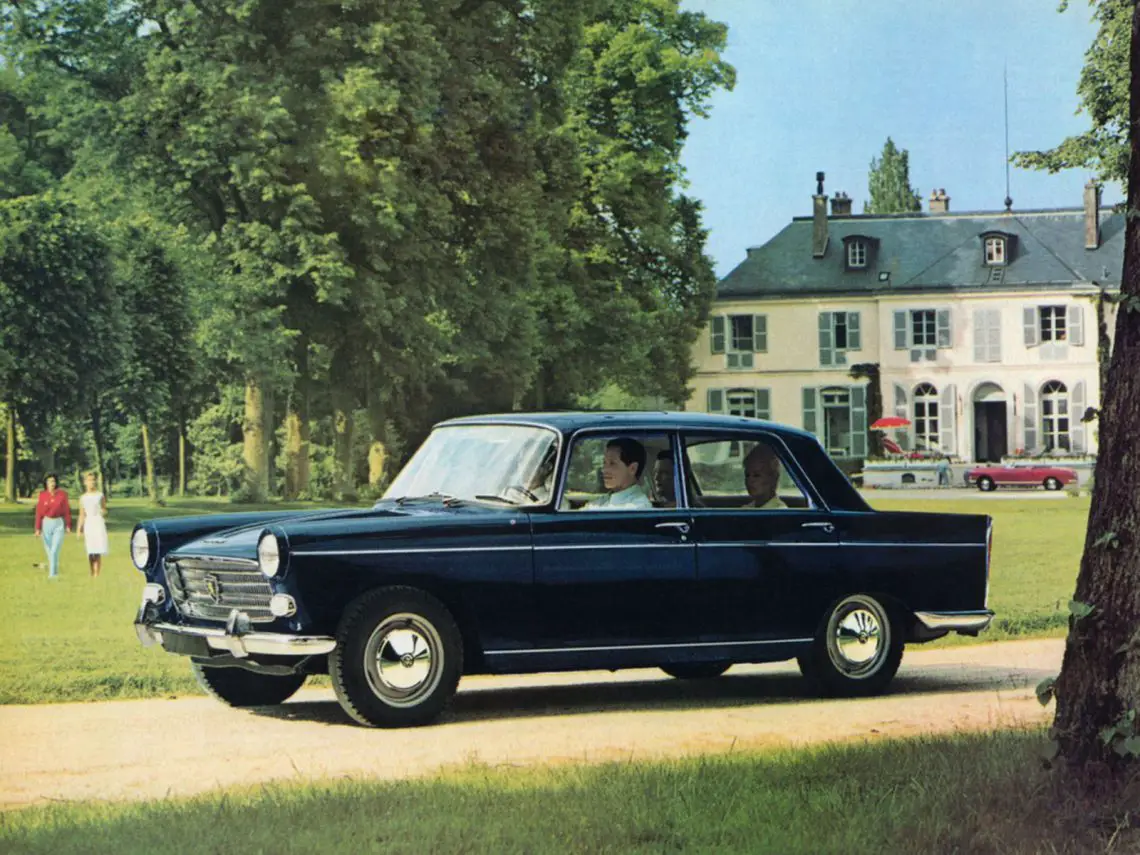 Enthusiasts and experts
If you really want to know everything about the 404, you have to join a 404 club. There are various associations and clubs – also in the Netherlands – with a lot of enthusiasts and experts. There are, for example, the 404 Association and the Peugeot Club Nederland . The clubs often organize tours and meetings. The largest international club is ' Le Club 404 '.
MOT Peugeot 404
Because many 404s are now older than 50 years, they no longer have to go to the garage for an MOT. If you drive a lot with it, it is of course wise to have the car inspected regularly at a garage. The 404 Association itself offers a special MOT safety check for Peugeot 404 owners. You can also download the 404 inspection manual and workshop report from their website, so that you can check all points on a 404 yourself.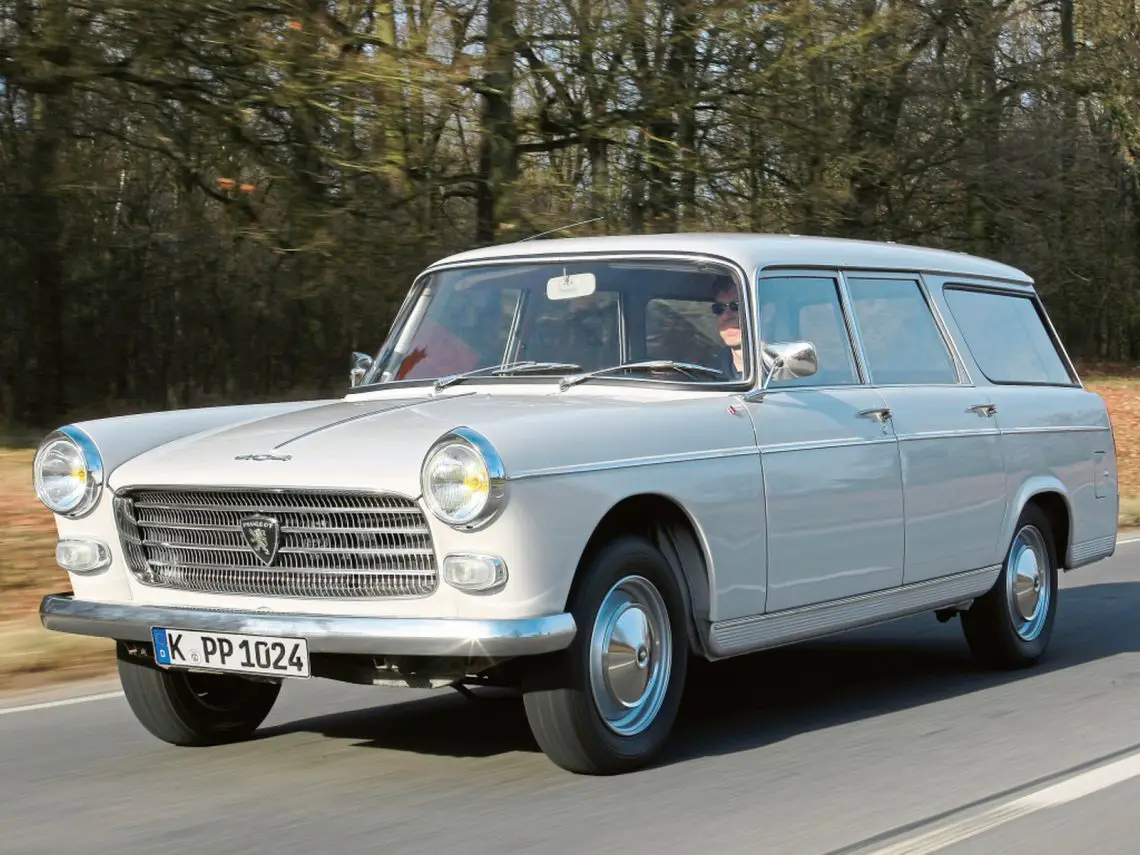 Built until 1991
Not all 404s are now old, the last variants of the 404 were even built in 1991. This one no longer rolled off the production line in France, but in Kenya. In France, production stopped after fifteen years, in 1975. The iconic French car was also produced in Canada, Chile, Argentina, Peru, South Africa, Malaysia, Madagascar, Australia, New Zealand, Ireland, Uruguay and the United States.
404 Error
A fun fact: if a page you are trying to visit on a Peugeot website cannot be found or no longer exists – the well-known 404 Error – you will see a picture of a Peugeot 404.